A letter from Boom Founder & CEO Blake Scholl
Ask me about 2020 and I'll tell you about Boom's people — their relentless and mission-obsessed spirit, the late nights, long hours, and limit-pushing passion that made supersonic a reality.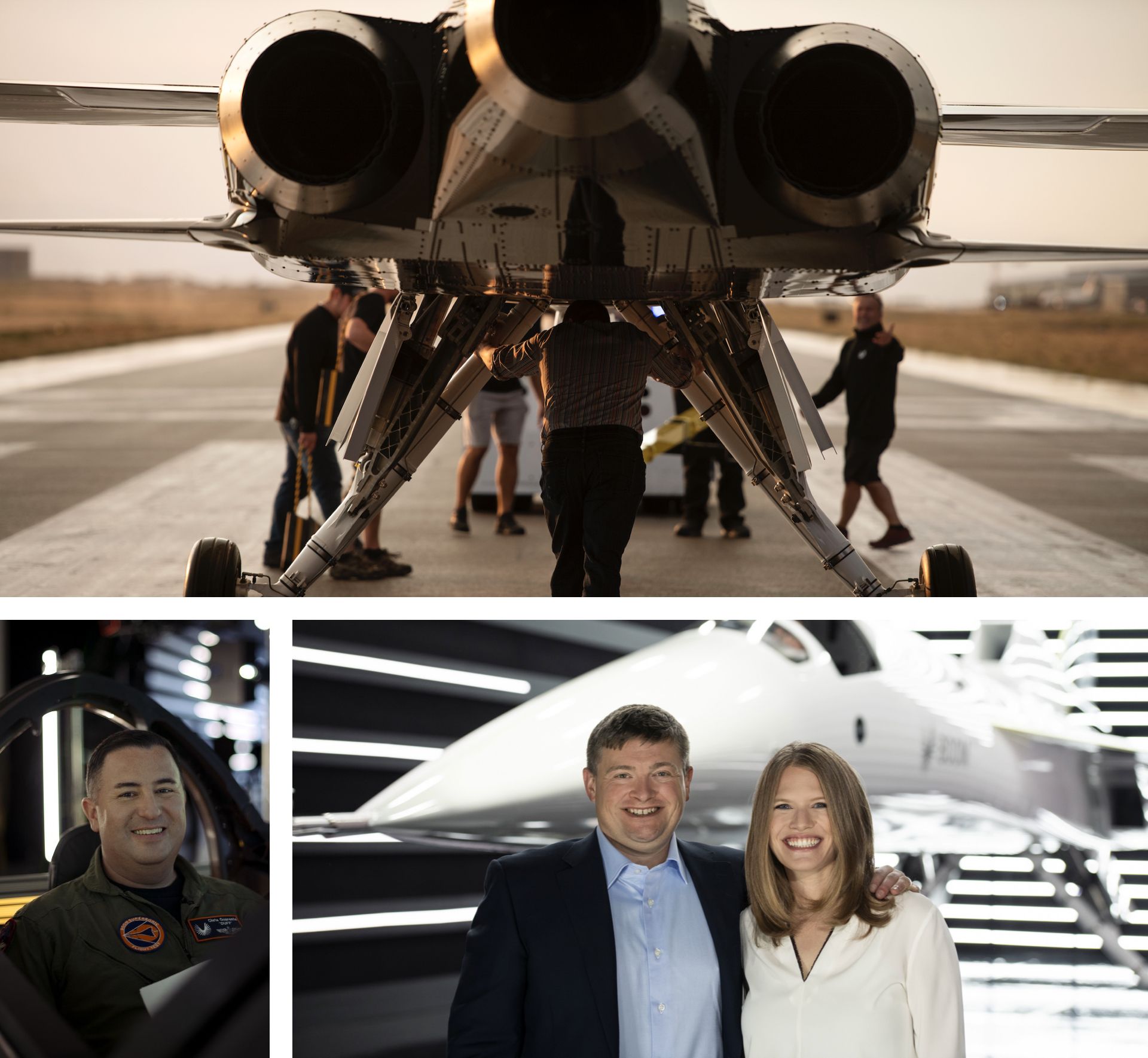 We made incredible progress toward the future of flight in 2020. With new partners, collaborators, and teammates at our side, we launched Overture's engine program and advanced preliminary design. In October, we rolled out history's first independently developed supersonic aircraft.
More importantly, we were reminded of the importance of supersonic travel — human connection, new experiences, and greater access to the things that matter most. In the midst of a pandemic, I watched employees become parents, new colleagues build lifelong friendships, and inspiring leaders sacrifice their time in pursuit of something bigger than themselves.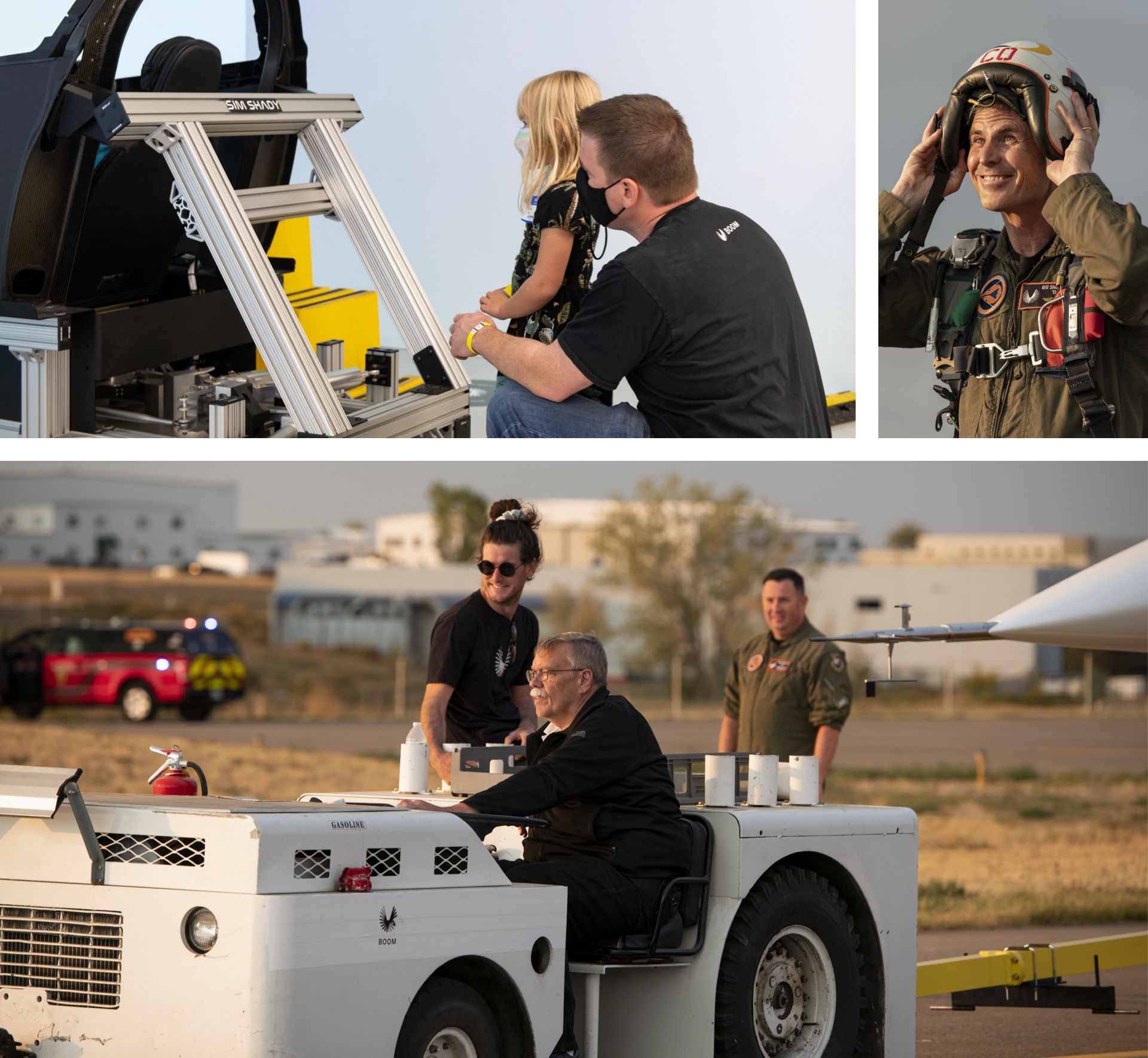 There is something contagiously euphoric about our work at Boom, where every day brings new reminders of the importance of human connection. I want to recognize some of the biggest milestones of 2020 in a top 10 countdown.
10. Popular Science, Fast Company and more recognize Boom's innovation
We were honored to have our work recognized by a number of publications. Popular Science named Boom one of the most daring aerospace innovations of 2020, while Interesting Engineering deemed XB-1 a top engineering achievement of the year.
The most daring aerospace innovations of 2020 – Popular Science
The best design innovations of 2020 in the North America region – Fast Company
9. Forbes, CNN, Bloomberg, and more featured our progress
International media continued to report on our progress around making the world dramatically more accessible.
Boom Supersonic Launches Its XB-1 Demonstrator, A Big Step Toward Faster-Than-Sound Passenger Travel – Forbes
Boom says its supersonic XB-1 aircraft test program will be 'fully carbon neutral' – TechCrunch
8. We completed the assembly of XB-1
The complete assembly of our supersonic demonstrator, XB-1, set the stage for rollout and advanced Overture's development. We proved to the world that a private company can design and build a supersonic jet and turned a "paper plane" into a physical reality.
7. World-class leaders joined our team
As Boom has advanced, we made a number of key executive hires, growing our company to more than 150-strong. We welcomed Gulfstream veterans Brian Durrence and Troy Follak to our engineering leadership team and executives Kathy Savitt and Joe Massaquoi to lead our commercial organization.
6. Boom went all-in with Amazon Web Services
We committed to Amazon Web Services, enabling our teams to achieve a supersonic six-fold increase in productivity. Using the cloud platform's infrastructure to design and manufacture Overture, we're ensuring a safe, sustainable supersonic flight experience for our future travelers.
Boom Founder and CEO joins AWS Keynote at re:Invent – Medium
5. We led with our sustainability commitment
Pushing even harder in our commitment to sustainability, Boom became the first commercial aviation manufacturer to build sustainability into aircraft programs from the ground up.
4. Collins Aerospace announces strategic partnership with Boom
We kicked off our collaboration with Collins Aerospace to develop inlet, nacelle, and exhaust system technology for Overture.
Collins Aerospace and Boom Announce Strategic Collaboration – Medium
3. U.S. Air Force teamed with us
The United States Air Force awarded Boom a contract to explore an Overture configuration fit for government executive flight.
Boom awarded contract with U.S. Air Force for Supersonic Executive Transport – Medium
2. Rolls-Royce supported, and continues to support, Overture's engine program
We officially announced our collaboration with Rolls-Royce and made incredible progress towards identifying Overture's sustainable propulsion system.
Boom and Rolls-Royce announce collaboration to advance Overture program – Medium
1. We rolled out XB-1 history's first independently developed supersonic jet.
XB-1 Supersonic Rollout was an incredible success. We rolled out history's first independently developed supersonic jet and showed the world that supersonic is here.
On the Horizon
We've entered 2021 at full-throttle, fully focused on advancing Overture's design and safely executing XB-1's flight test. We're confident that this decade will see the enduring return of supersonic travel and the beginning of a dramatically more accessible world.