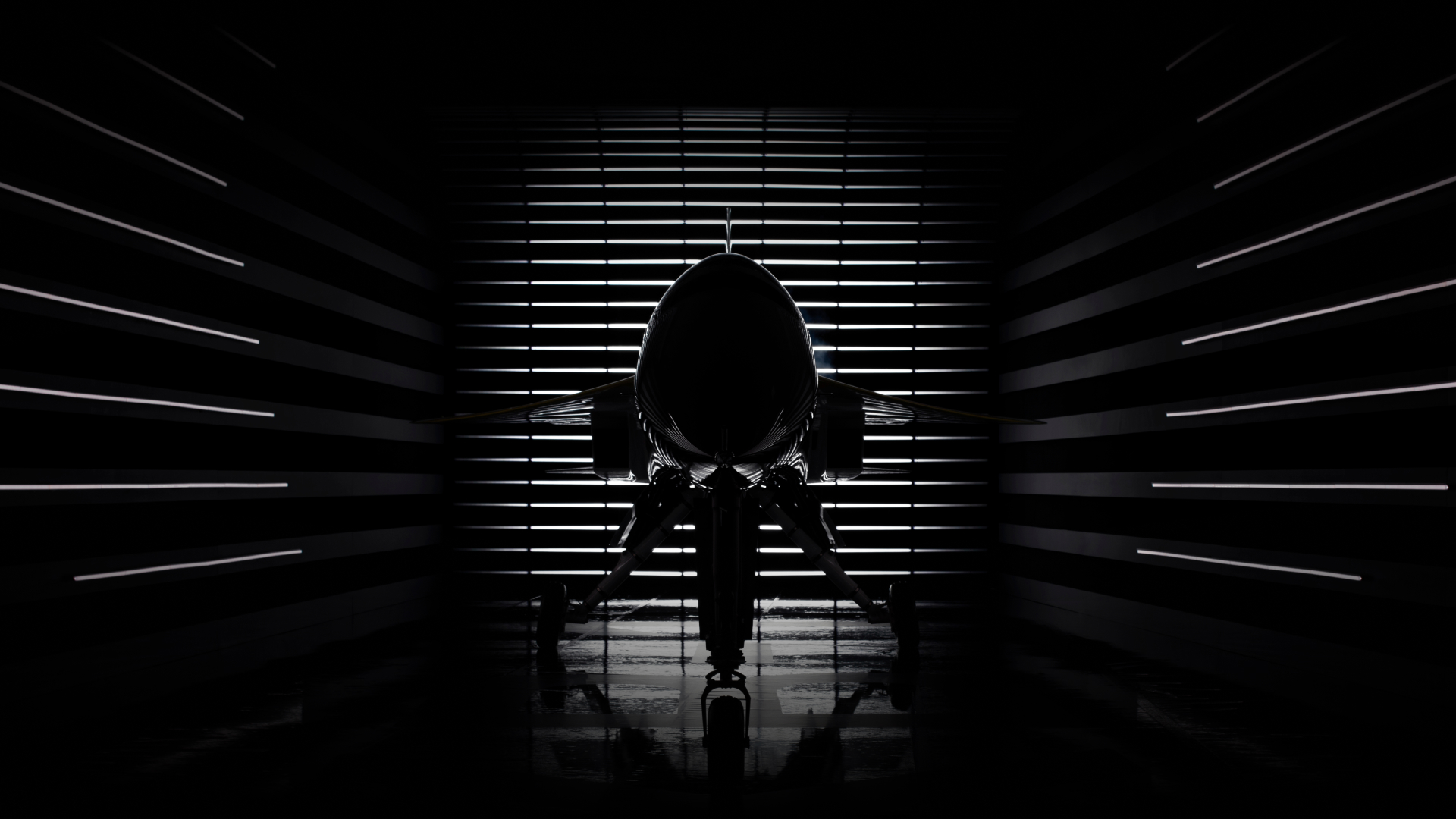 History's first independently developed supersonic jet
XB-1 is paving the way for mainstream supersonic travel by demonstrating the key technologies for safe and efficient high-speed flight.
Program milestones
Major assembly events mark key completed milestones along the path to supersonic flight. Each complete initiative serves to mitigate risk and maximize overall safety of the XB-1 program.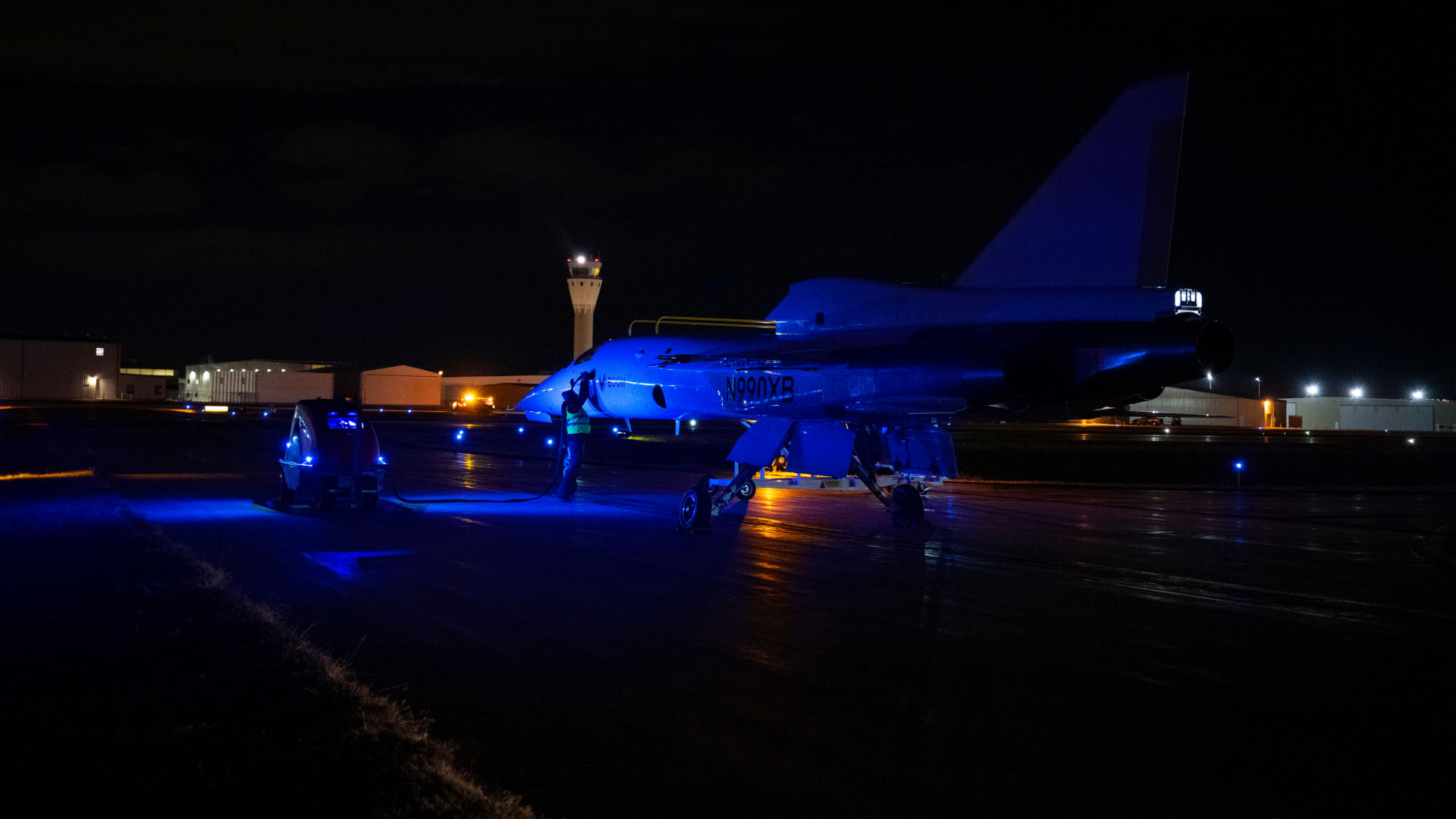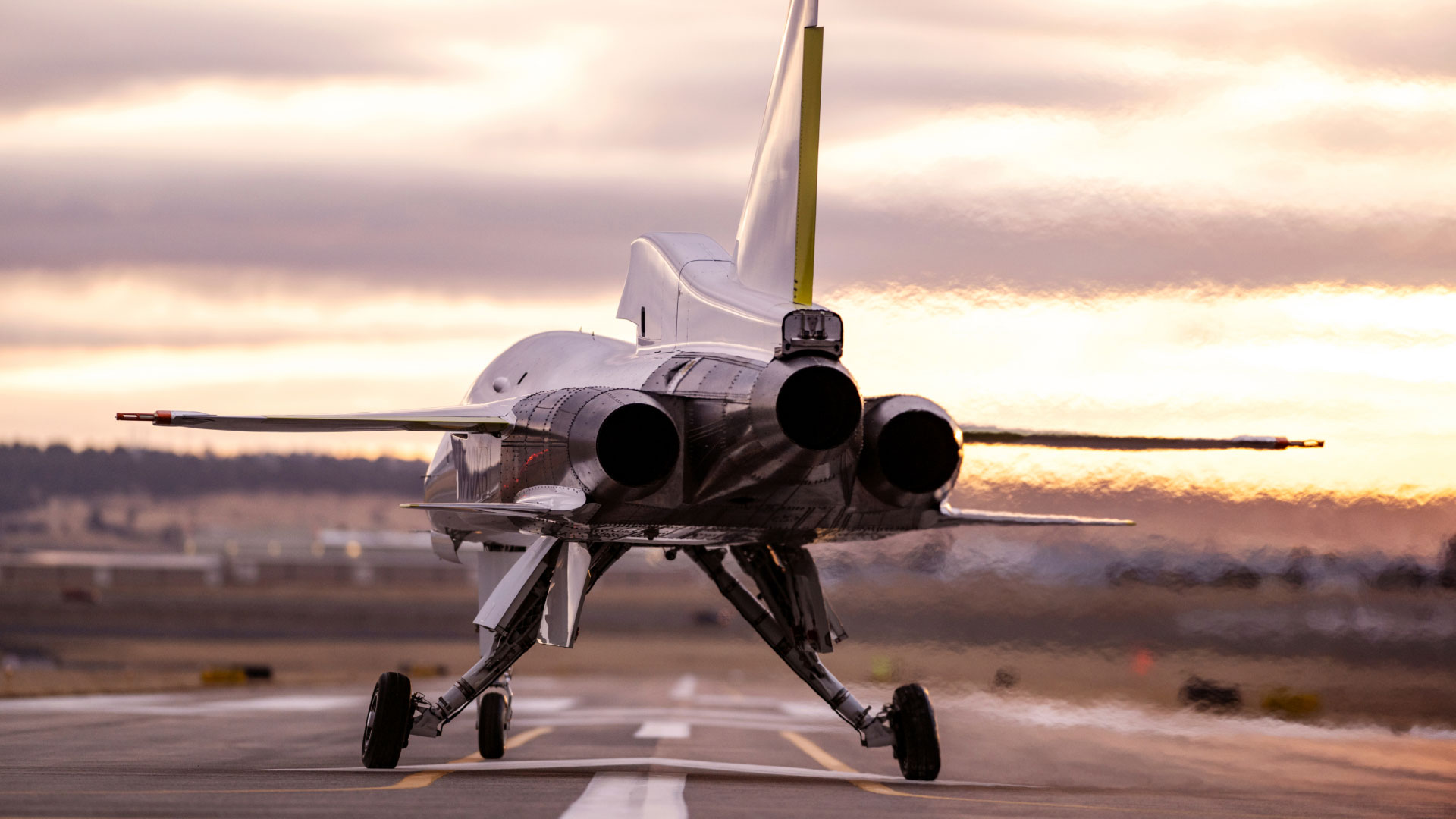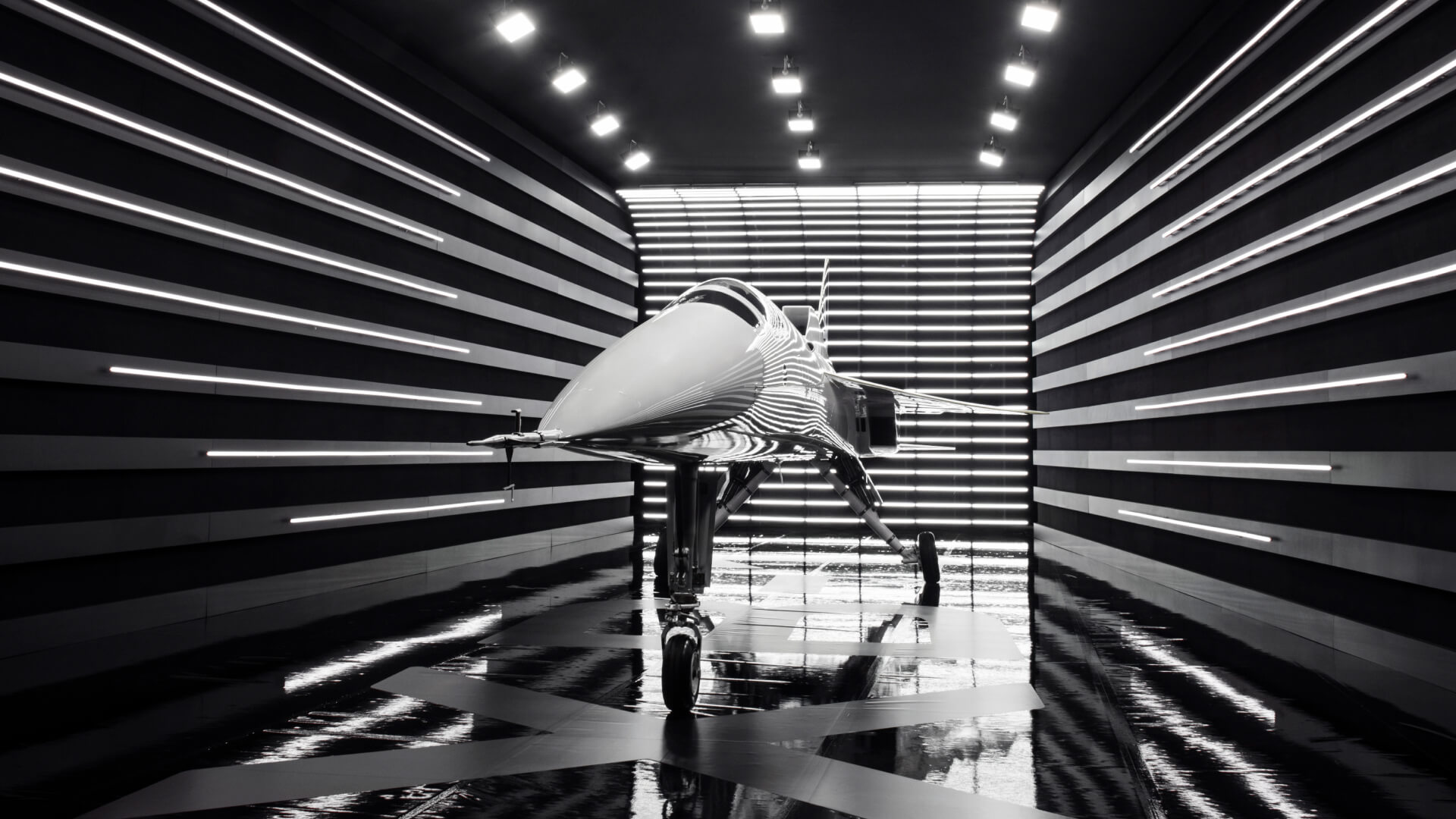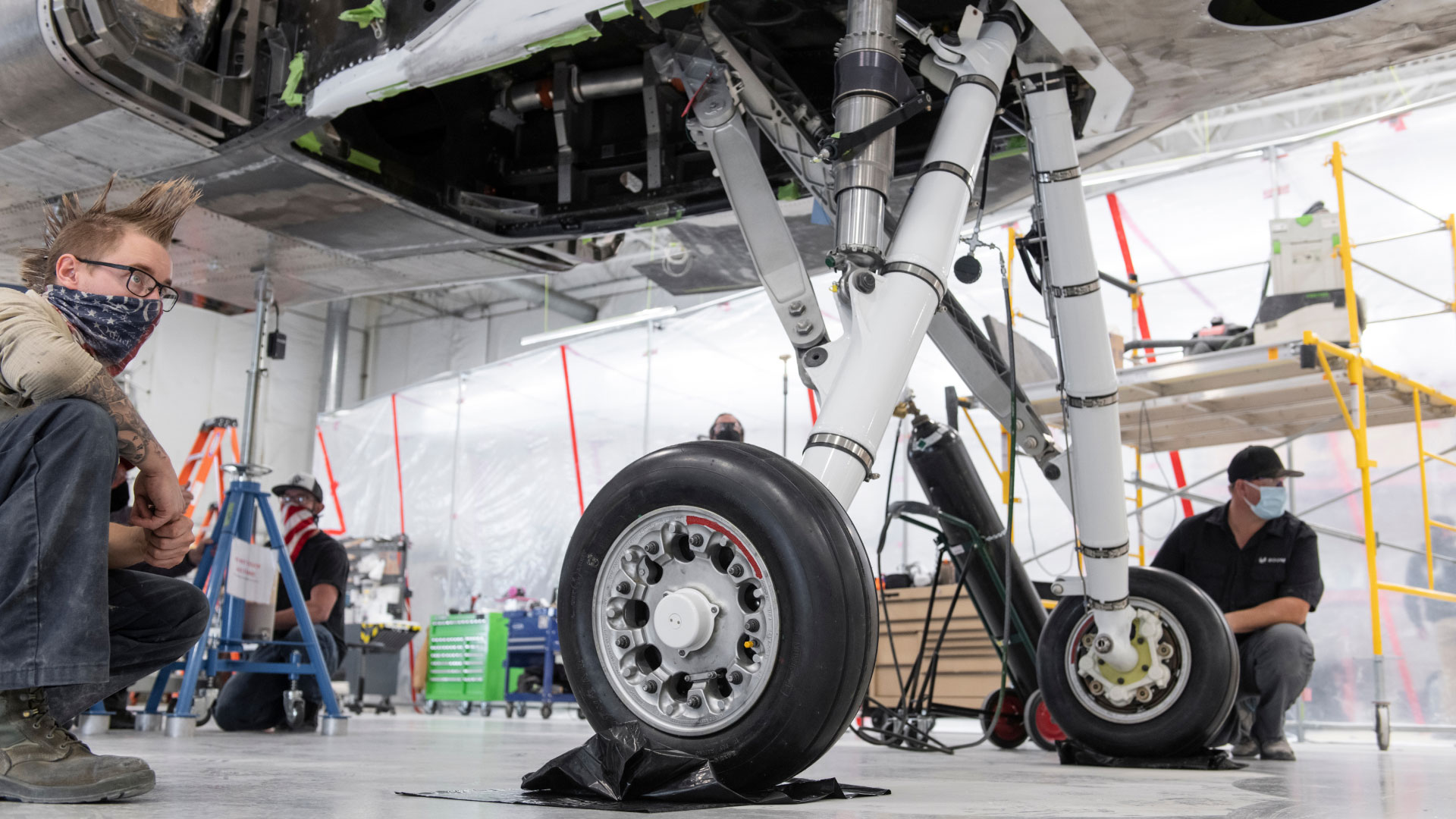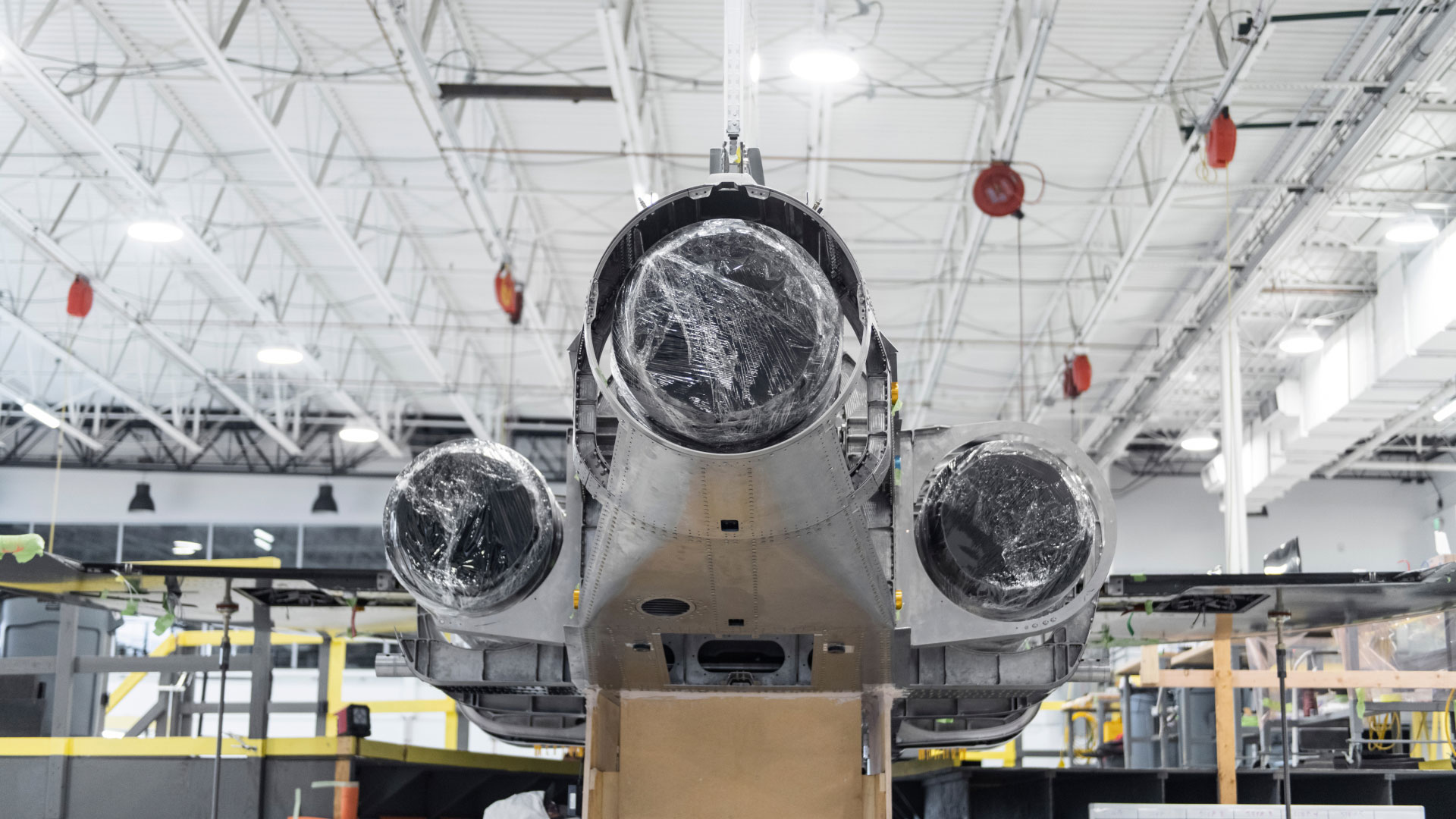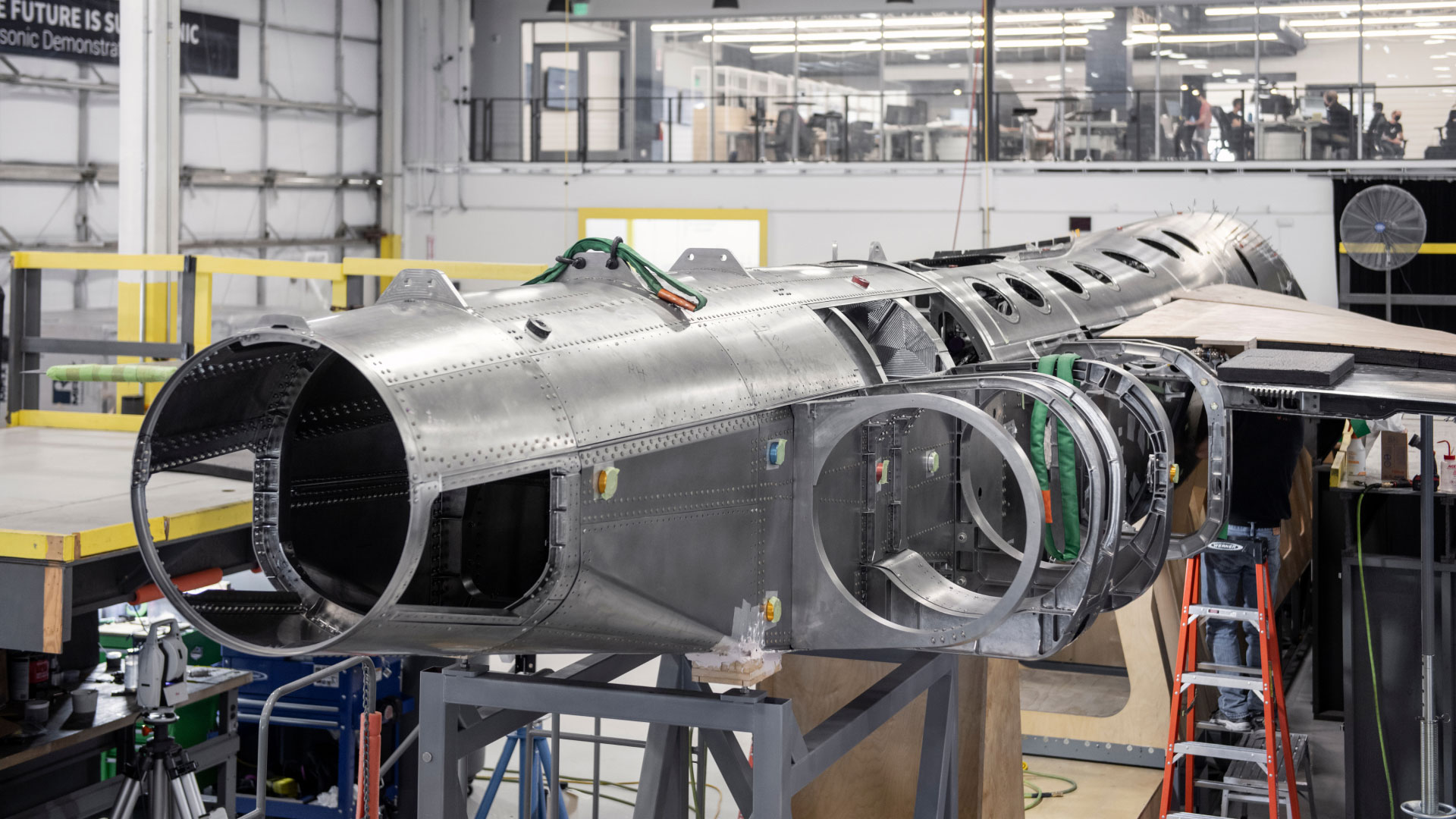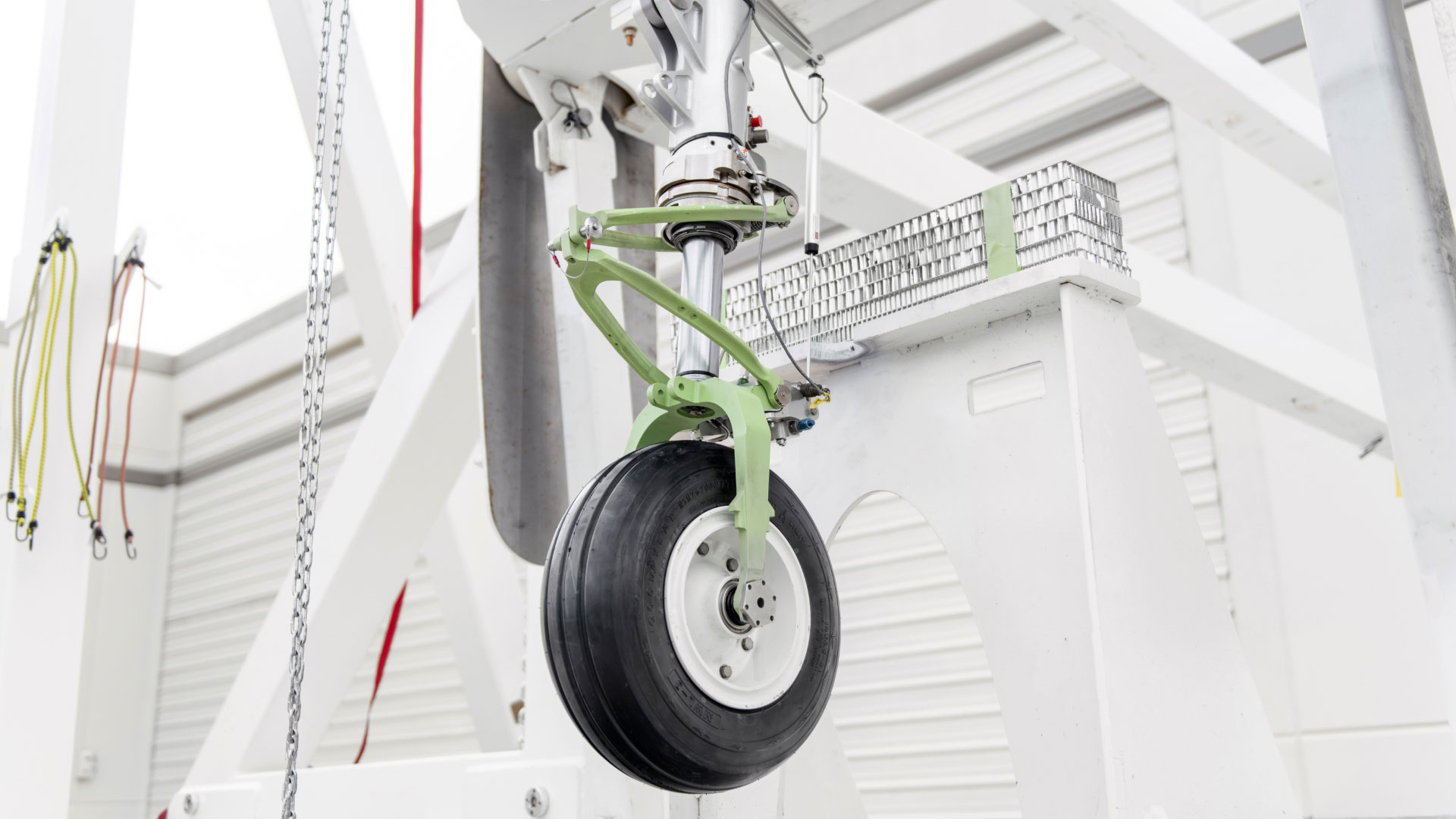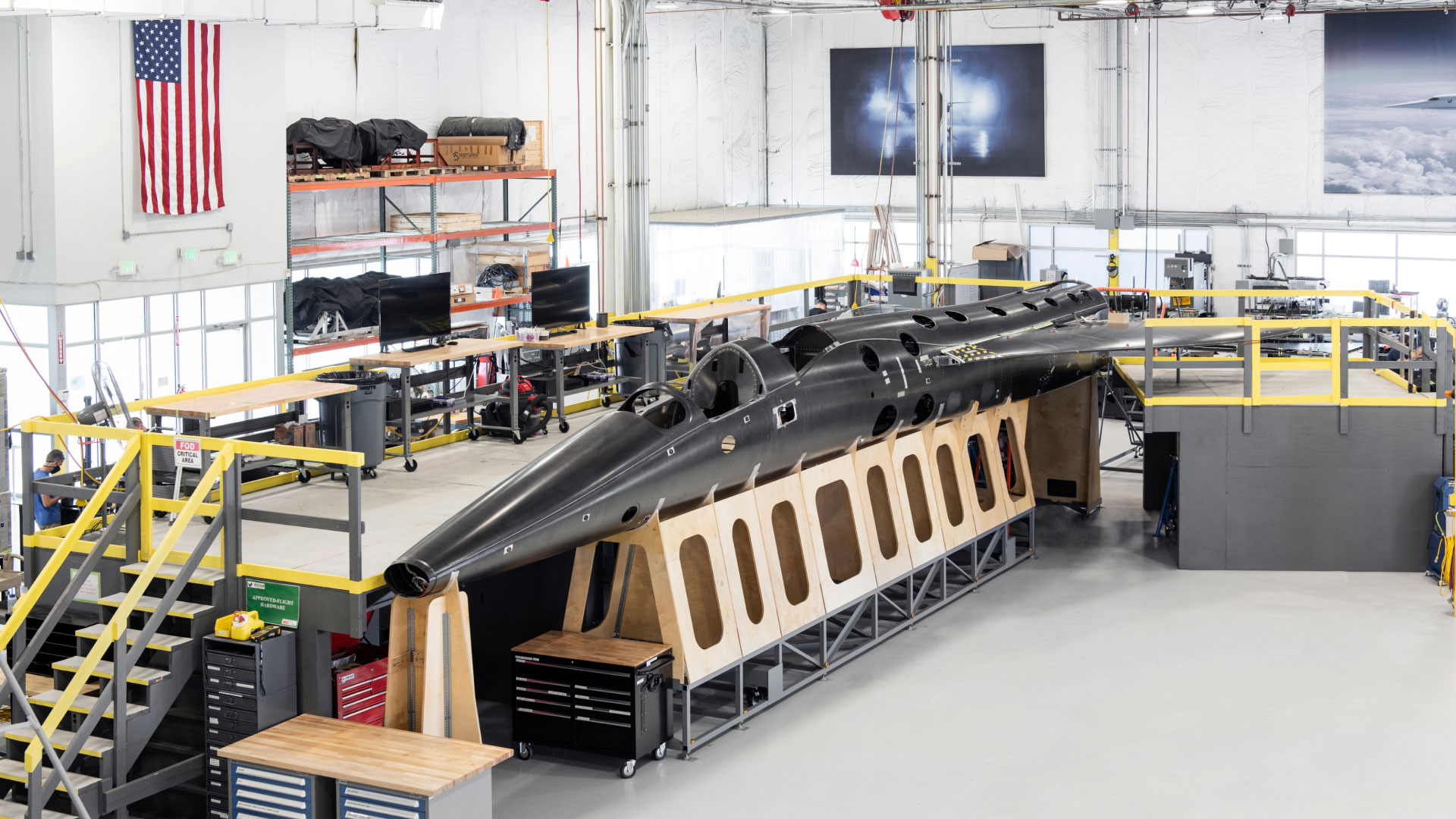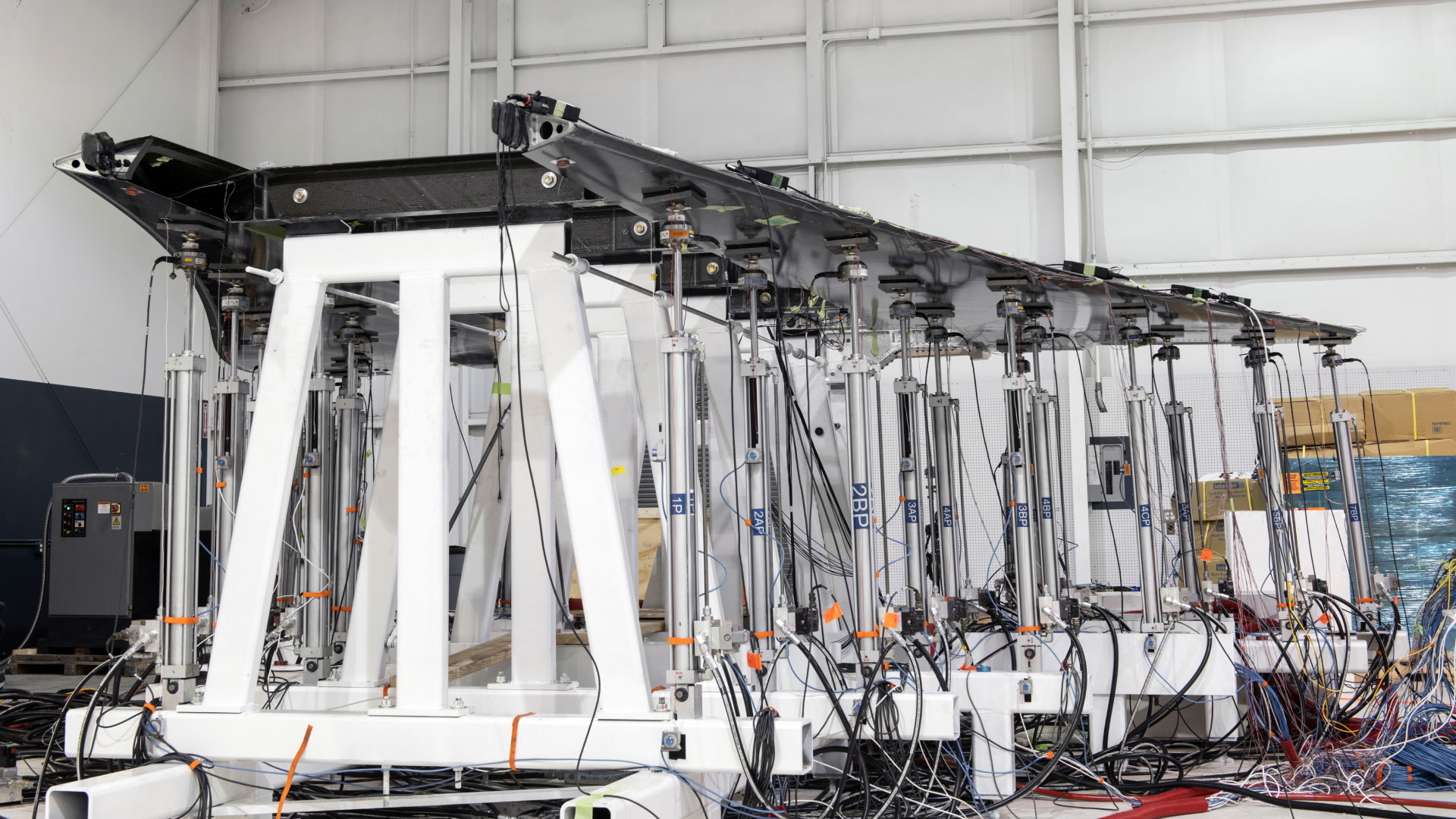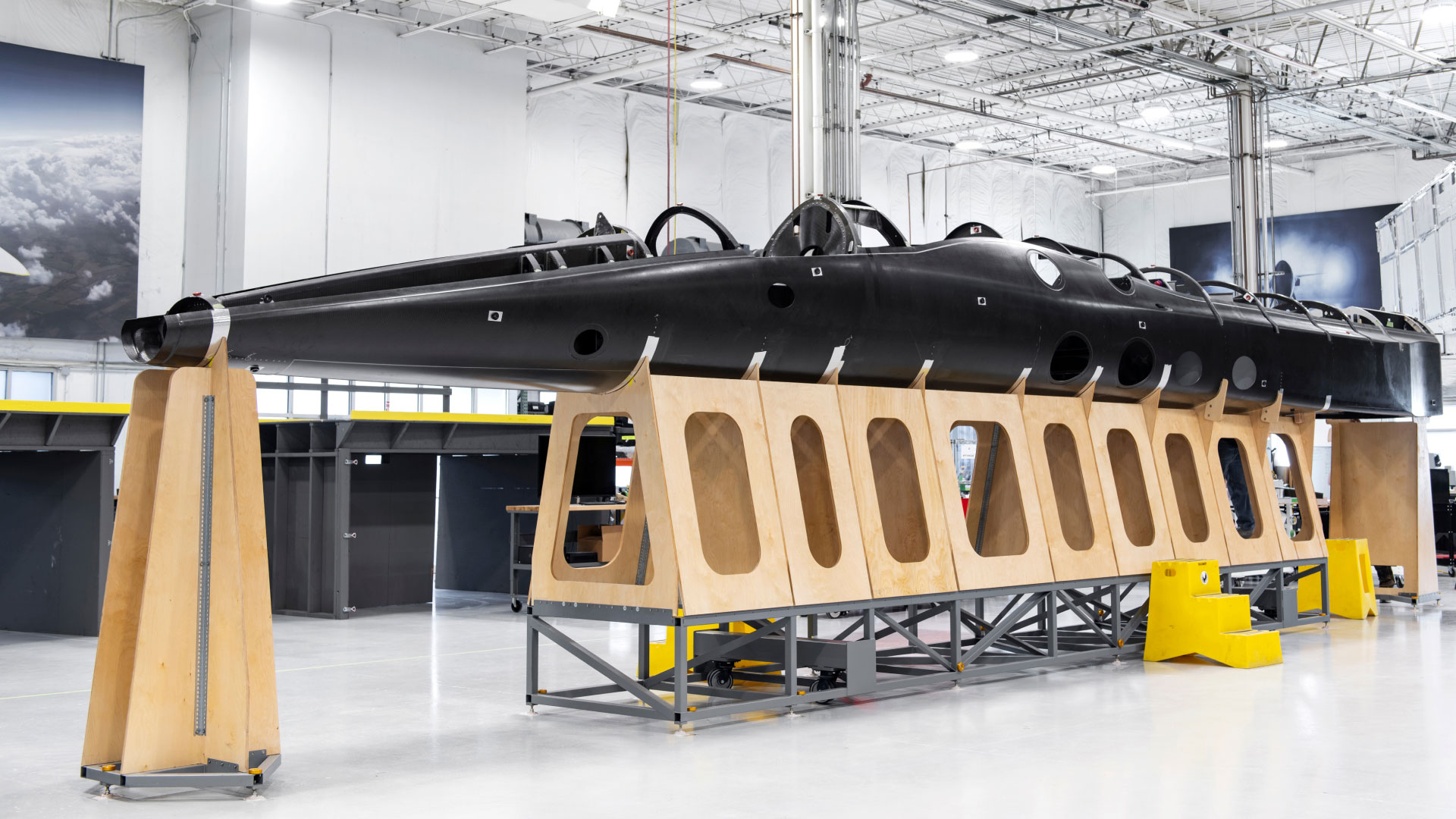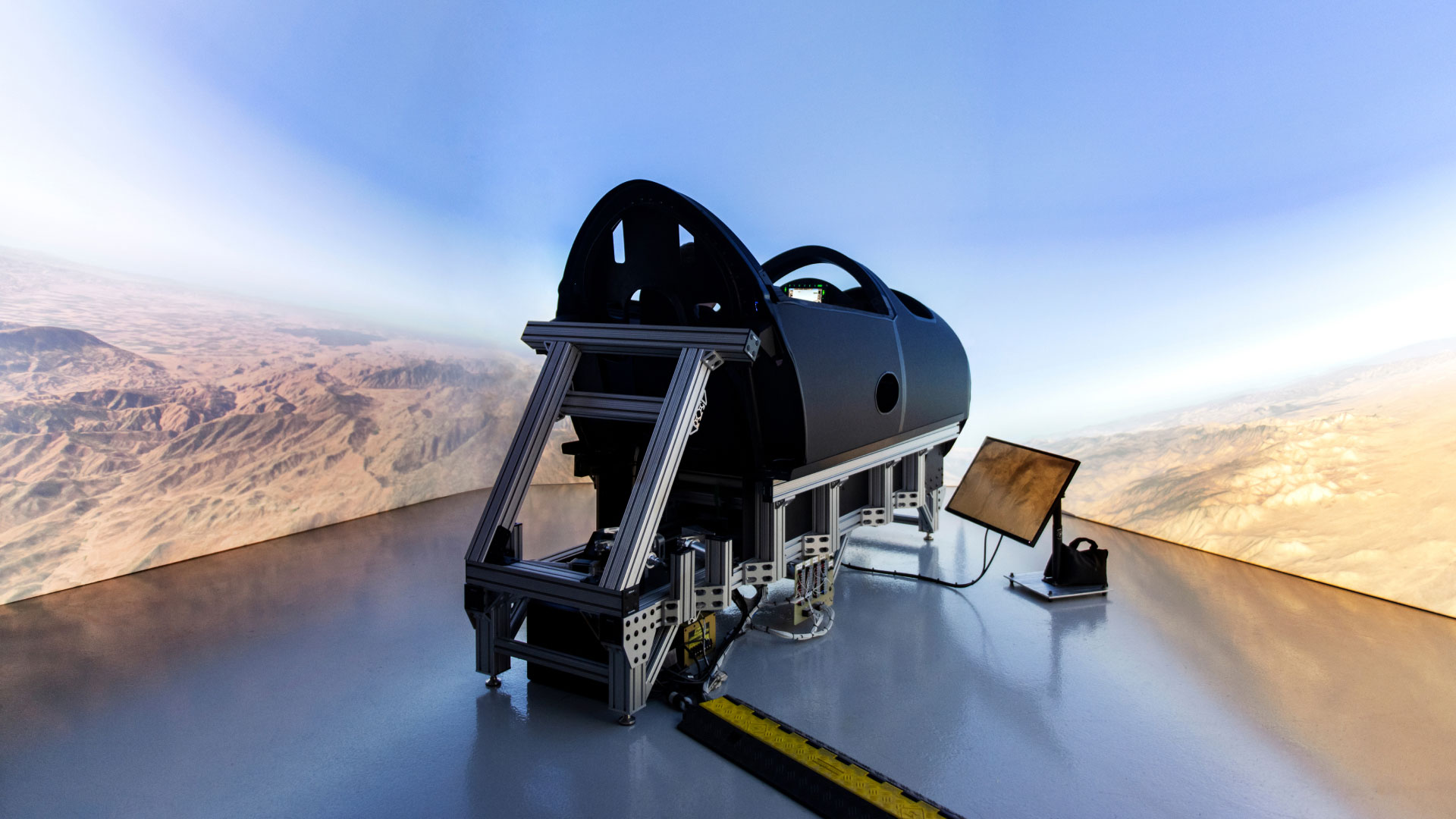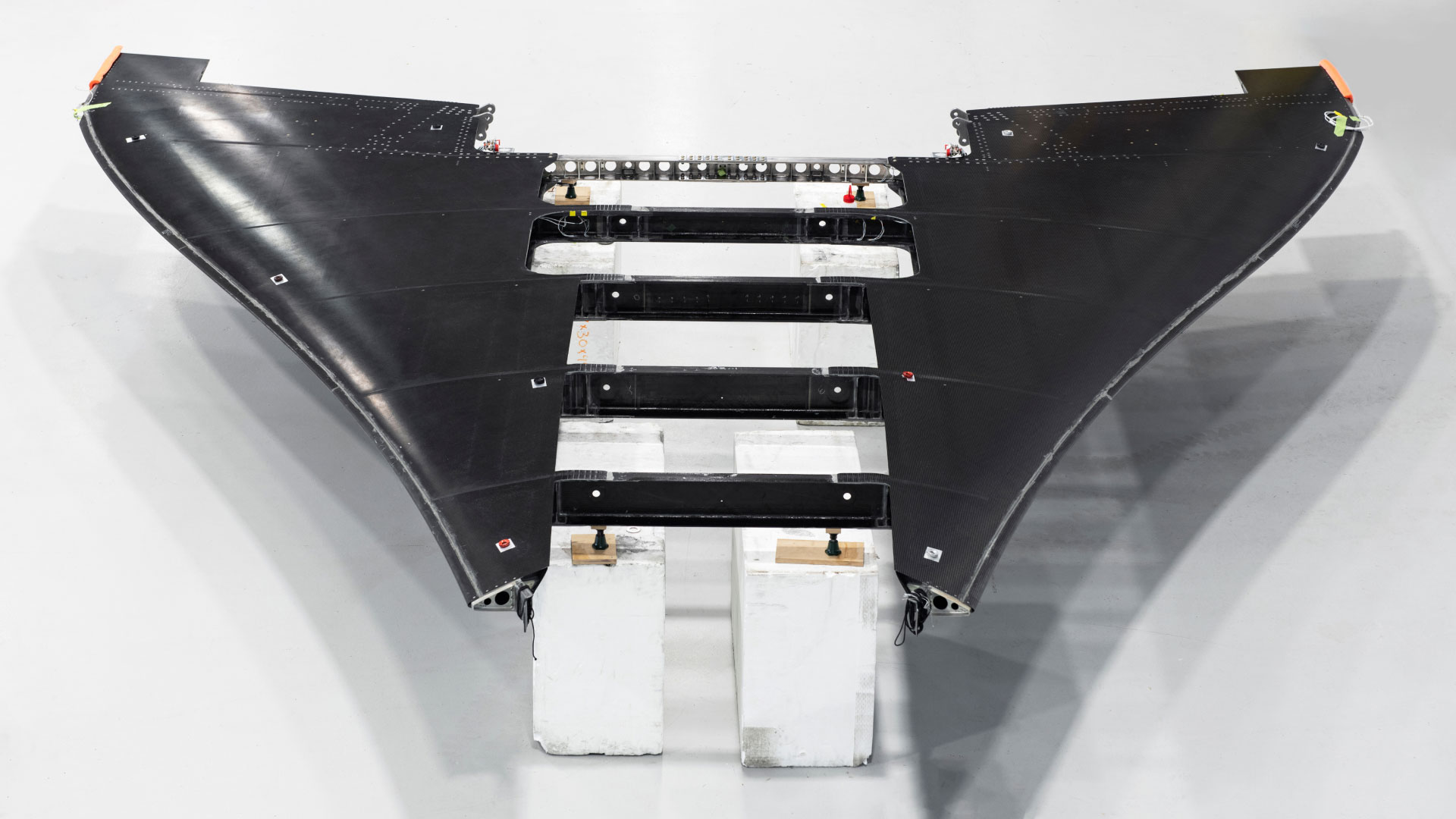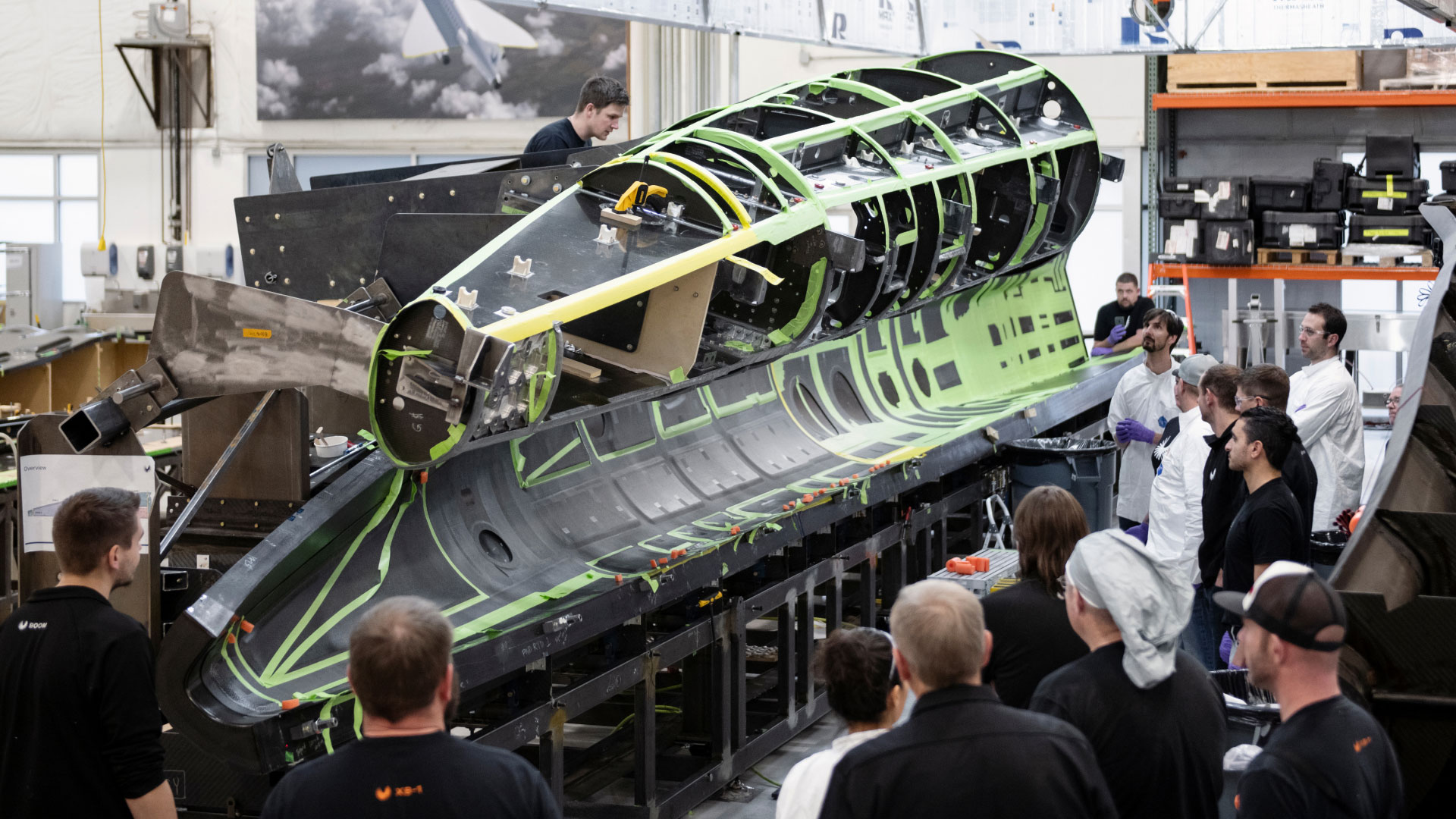 2023 – Flight testing begins
2021-2022 – Systems Integration & Engine Runs
XB-1 completes key test points, culminating in its first low speed taxi.
READ MORE
10.2020 – Rollout
XB-1 is fully assembled and revealed to the world for the first time.
09.2020 – Weight on wheels
XB-1 stands on its own for the first time, with the full weight of the aircraft on wheels.
READ MORE
8.2020 – Engines and inlets installed
Three J85-15 engines and supersonic inlets are installed to the aft fuselage.
08.2020 – Aft fuselage install
The fully titanium aft is joined to the forward fuselage.
READ MORE
07.2020 – Nose landing gear passed drop tests
The nose landing gear passed a series of drop tests at incrementally higher energy limits, validating this component's performance up to an extreme 184 kts (212 mph) landing.
READ MORE
06.2020 – Forward fuselage closeout
The final significant bonding operation, closing of the forward fuselage, is complete.
READ MORE
03.2020 – Wing testing
A simulation of the most extreme flight conditions validated the wing design and approved the structure safe for flight.
READ MORE
03.2020 – Lefthand fuselage skin install
As the single largest-scale bond event, the left hand skin install completely closed the fuselage structure and set the final shape of the aircraft.
02.2020 – First flight of second-generation simulator
Assembly of the second-generation simulator enabled teams to finalize aircraft flight control design and enhance the pilot training program.
READ MORE
01.2020 – Wing closeout
The wing structure transformed from a skeleton frame to a completely closed unit, during this eight-hour bond event.
READ MORE
12.2019 – Nose landing gear and cockpit bond
This twenty hour bond event joined the nose landing gear bay and cockpit together, sealing the structure into the right hand fuselage skin.
READ MORE
Paving the way for faster travel
NASA astronauts Captain Robert "Hoot" Gibson and Major General Charlie Bolden discuss the historical significance of XB-1.
Training for supersonic speed
Leaders of Boom's Flight Test team share a tour of the avionics lab and talk the rigors of first flight preparations.
Making the vision a reality
LinkedIn co-founder and early Boom investor, Reid Hoffman, and former CTO of Lockheed Martin and Boom advisor, Dr. Ray O. Johnson highlight the importance of XB-1 for the future of travel.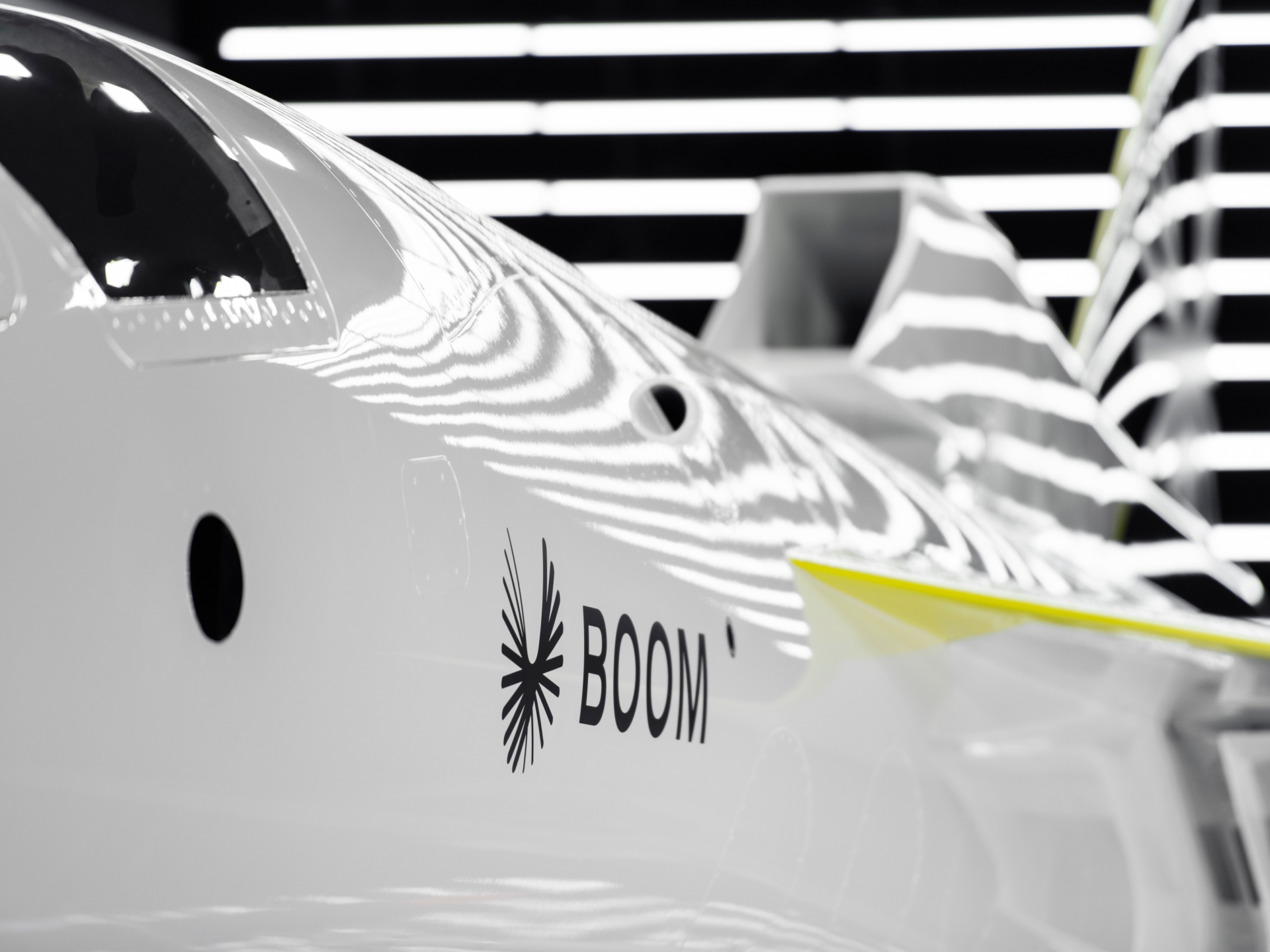 XB-1 up-close
Every feature of this aircraft is optimized for supersonic performance. Explore each of these key components.
Meet the team
Chief Engineer Greg Krauland shares a behind-the-scenes look at the design of XB-1.