X

B

-

1

i

s

a

c

r

i

t

i

c

a

l

s

t

e

p

t

o

w

a

r

d

m

a

i

n

s

t

r

e

a

m

s

u

p

e

r

s

o

n

i

c

t

r

a

v

e

l
The prototype for Overture—affectionately known as "Baby Boom"—XB-1 demonstrates the key technologies for safe, efficient travel at Mach 2.2.
Our subscale prototype for Overture, XB-1 shares the same key technologies: advanced carbon fiber composites, a refined delta wing planform, and an efficient variable-geometry propulsion system. Lessons from XB-1 have already helped us optimize Overture.
XB-1 combines over 3,700 parts, including custom composite structure, tricycle landing gear, flight control actuators, systems for pressurization and cooling, avionics, and a high-bandwidth telemetry system.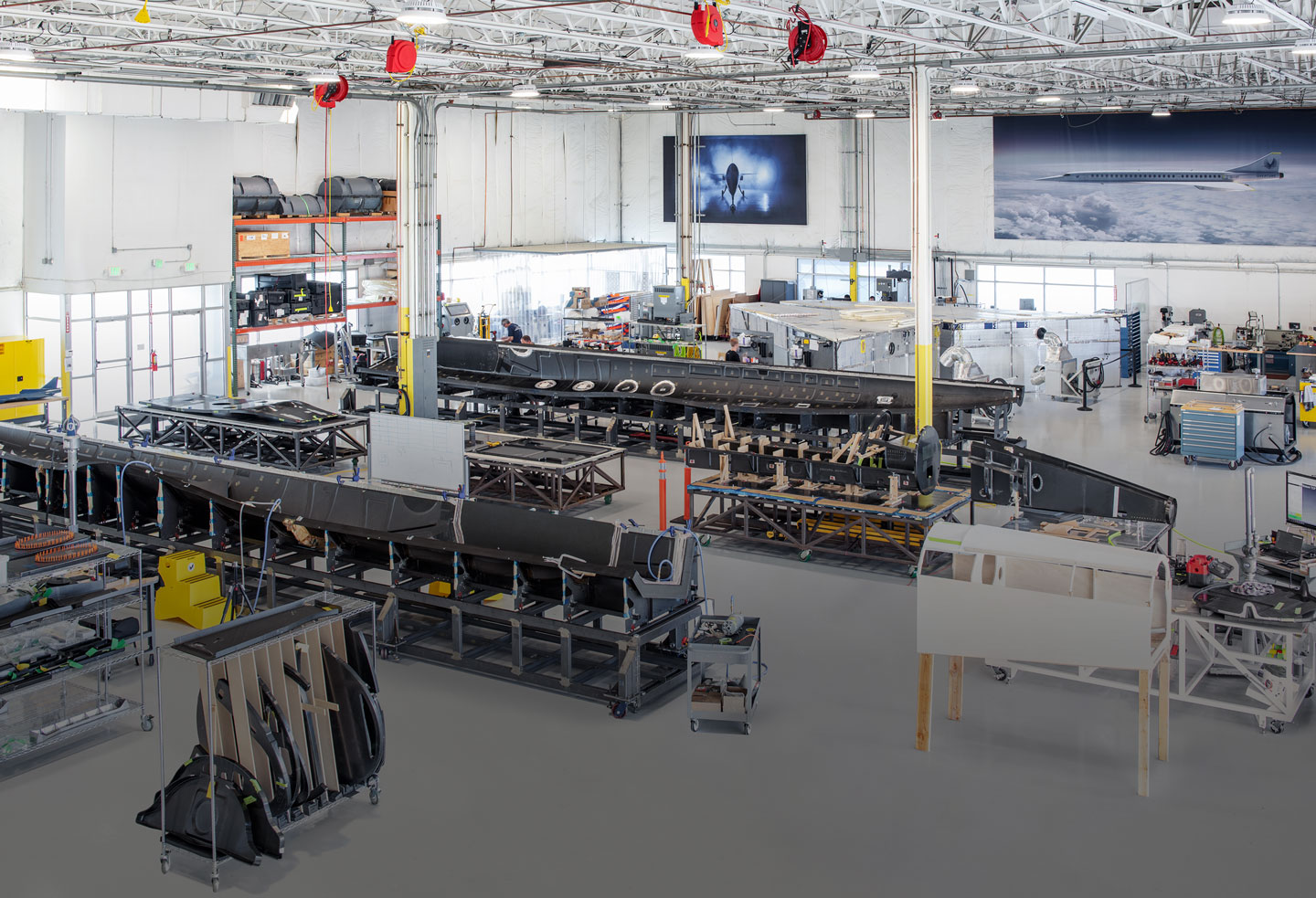 Aerodynamics
Supersonic airplanes must balance low-speed stability with high-speed efficiency. XB-1 was designed using powerful computer simulations and validated through three rounds of wind tunnel testing.
Materials
Carbon composites are stronger, lighter, and more stable at high temperatures compared to aluminium. XB-1's tail, pictured under construction above, weighs just 43 lbs but carries over 10,000 lbs at temperatures exceeding 300°F.
Propulsion
XB-1's intakes provide stable, consistent airflow for its engines across a variety of speeds and conditions. Software-controlled variable compression ramps position shockwaves precisely, allowing efficient operation throughout the flight envelope.
XB-1's wing requires a high-precision composite structure capable of operation above 300°F. Fabrication is a multi-step process starting with foam molds, precision-machined polyurethane masters, and autoclave-cured carbon skin molds.
XB-1 is powered by three General Electric J85-15 engines, adapted by Boom for Mach-2.2 operation. Already tested with sustainable alternative fuels, XB-1 and Overture can operate with environmentally-friendly low-carbon jet fuel.
The flight simulator replicates XB-1's cockpit and flying qualities. Chief Test Pilot Bill "Doc" Shoemaker works with our engineers to refine XB-1's design and to train for upcoming test flights.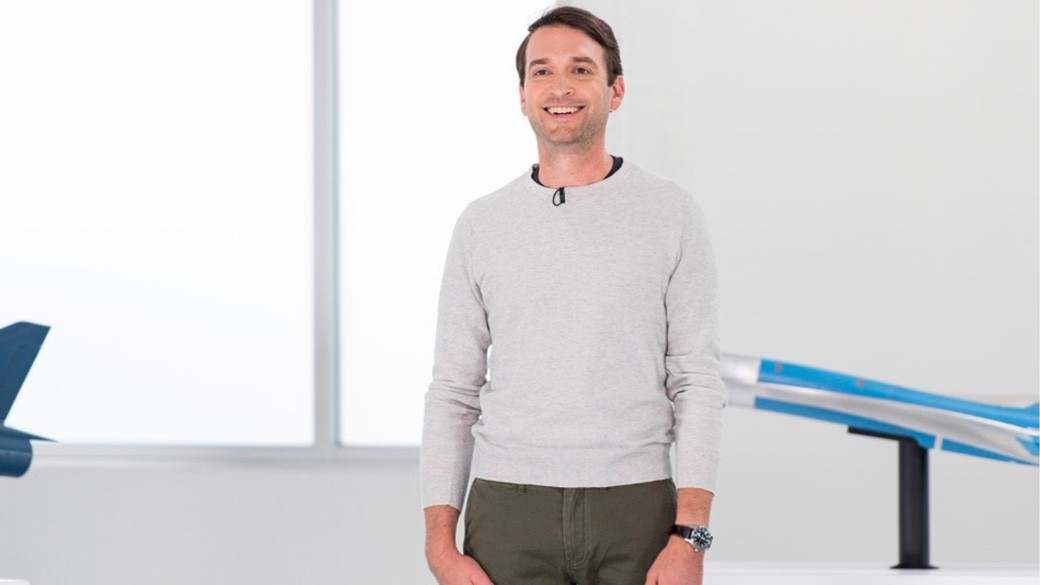 Design
Four years of engineering. 350+ aerodynamic design iterations. 1,000+ materials tests. Hardware validation of spars, ribs, tails, joints and actuators all culminate in XB-1's final design for safe, reliable, efficient supersonic flight.
Build
XB-1 requires high-precision custom parts which hold their shape and strength under extreme temperatures and loads. We've developed novel techniques for precise carbon part fabrication, enabling XB-1's skin to be accurate within the width of a human hair.
Fly
After initial taxi tests at our Centennial, Colorado headquarters, XB-1 will be transported to Mojave, California for a rigorous flight test campaign. Initial flights focus on takeoff, climb, subsonic cruise, approach, and landing—followed by supersonic flights in 2020.
M

e

e

t

o

u

r

C

h

i

e

f

T

e

s

t

P

i

l

o

t
Bill "Doc" Shoemaker is a naval aviator and graduate of the United States Naval Test Pilot School. He piloted the first flight of the Block II F/A-18 Super Hornet and was Chief Test Pilot at Zee.Aero. He holds a PhD in Aeronautics and Astronautics from Stanford University, has flown more than 5,000 hours in 50 aircraft types, and has 900 carrier arrested landings.