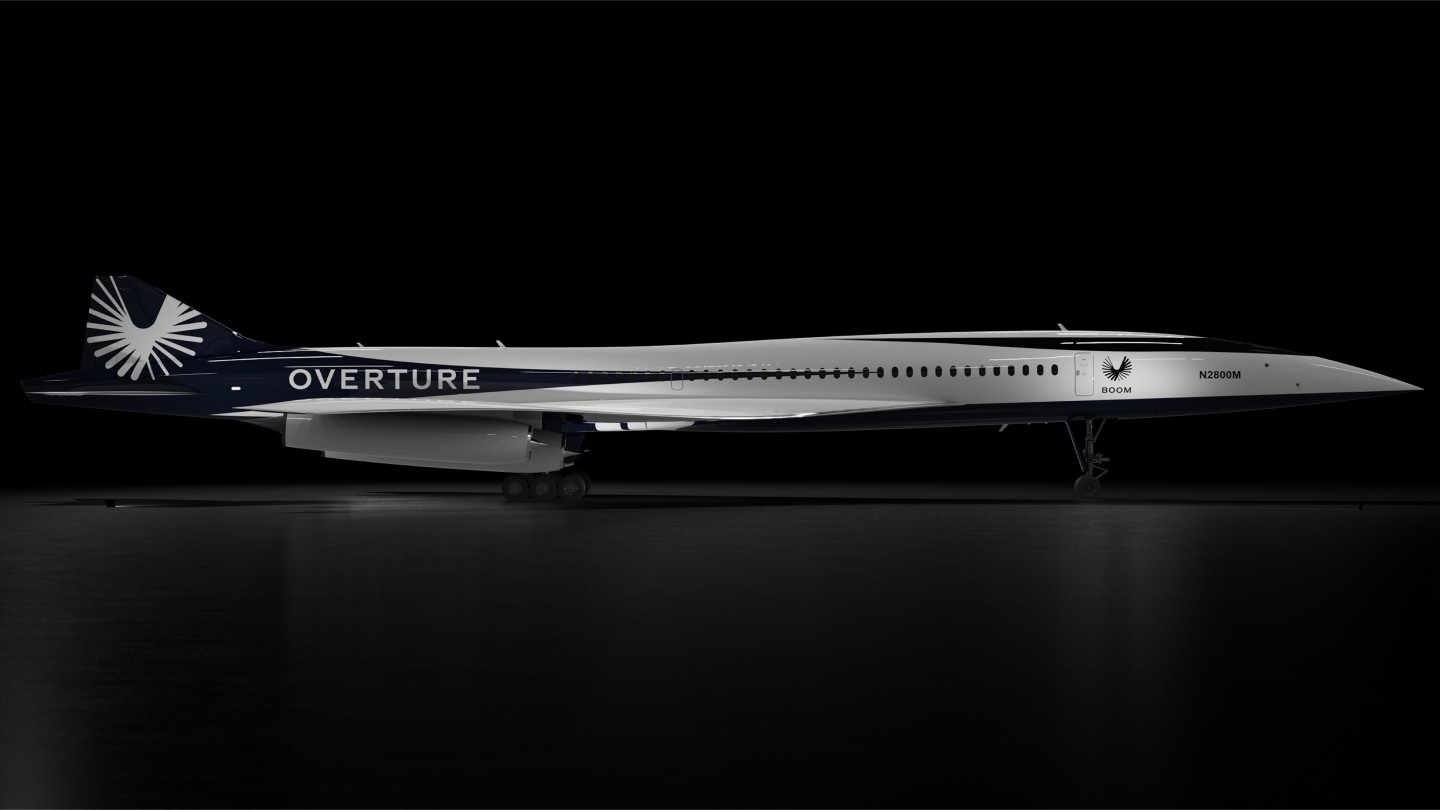 Building the supersonic future
We believe in a supersonic future built on speed, safety, and sustainability. Our partners, suppliers, and collaborators are part of this mission and driving a future of mainstream, high-speed flight.
Fly supersonic with airline partners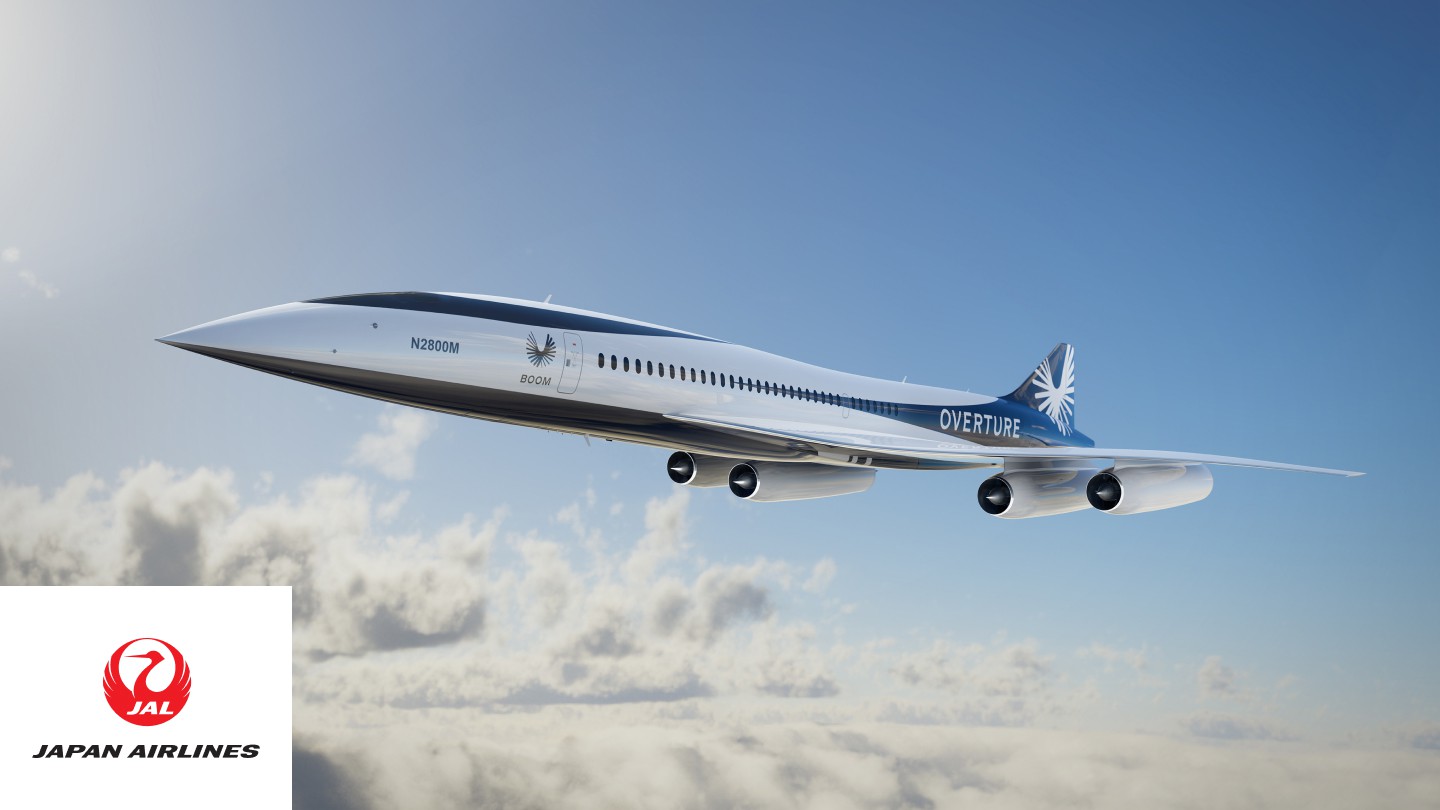 Japan Airlines
In 2017, Boom and Japan Airlines (JAL) formed a strategic partnership aimed at bringing supersonic travel back to passengers. As a strategic investor, JAL collaborates with Boom to refine the aircraft design and help define the passenger experience for supersonic travel. JAL has the option to purchase up to 20 Overture aircraft through a pre-order arrangement.
High-speed government transport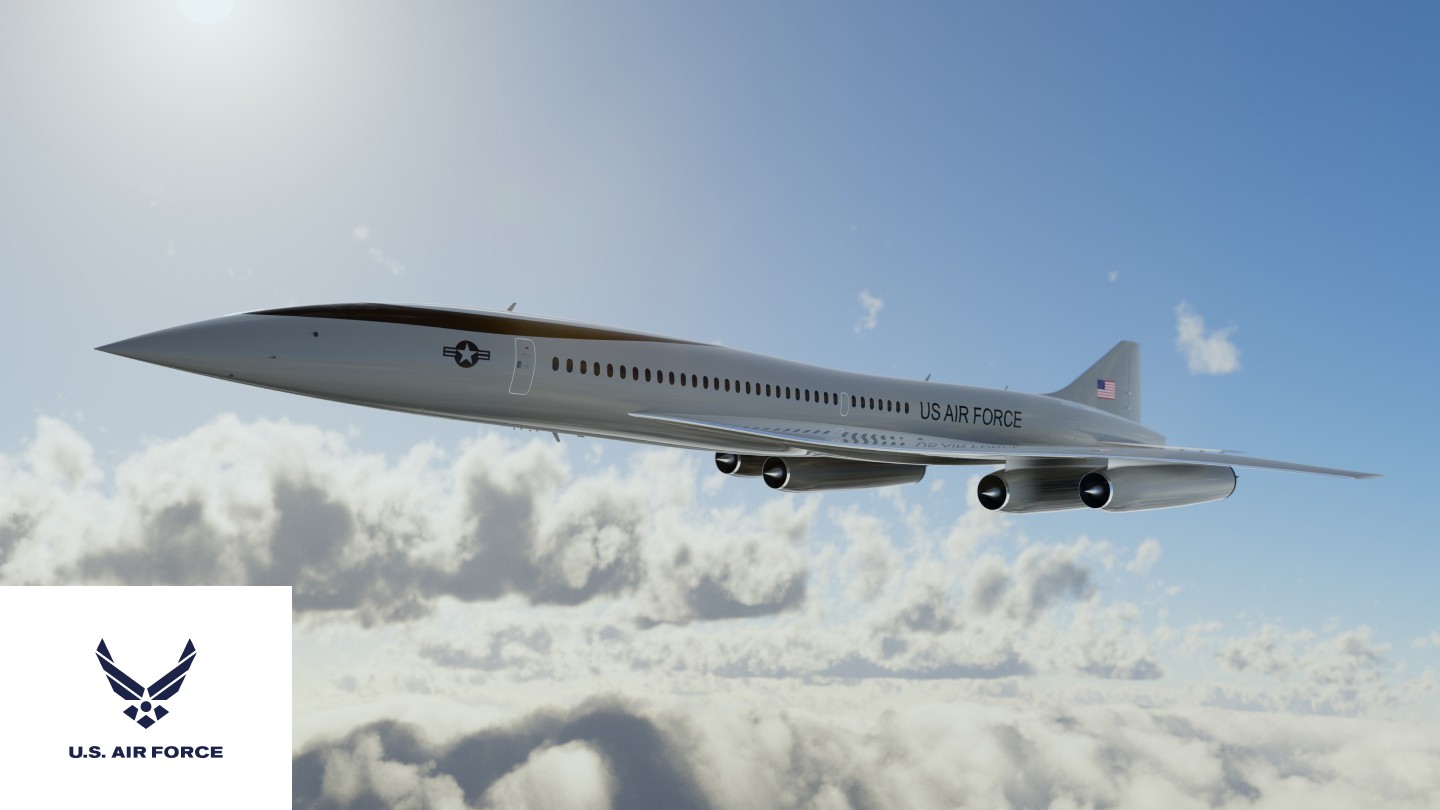 U.S. Air Force
We're exploring an Overture configuration to support the United States Air Force. Providing a unique combination of speed, capacity, and power to the United States, Overture will allow diplomats and leaders to connect more frequently in person.

"The United States Air Force is constantly looking for technological opportunities to disrupt the balance of our adversaries. We're extremely excited to team with them as we work to shrink the world and transform the future of executive airlift."

--Brigadier General Ryan Britton, Program Executive Officer for Presidential and Executive Airlift Directorate
Sustainable power and propulsion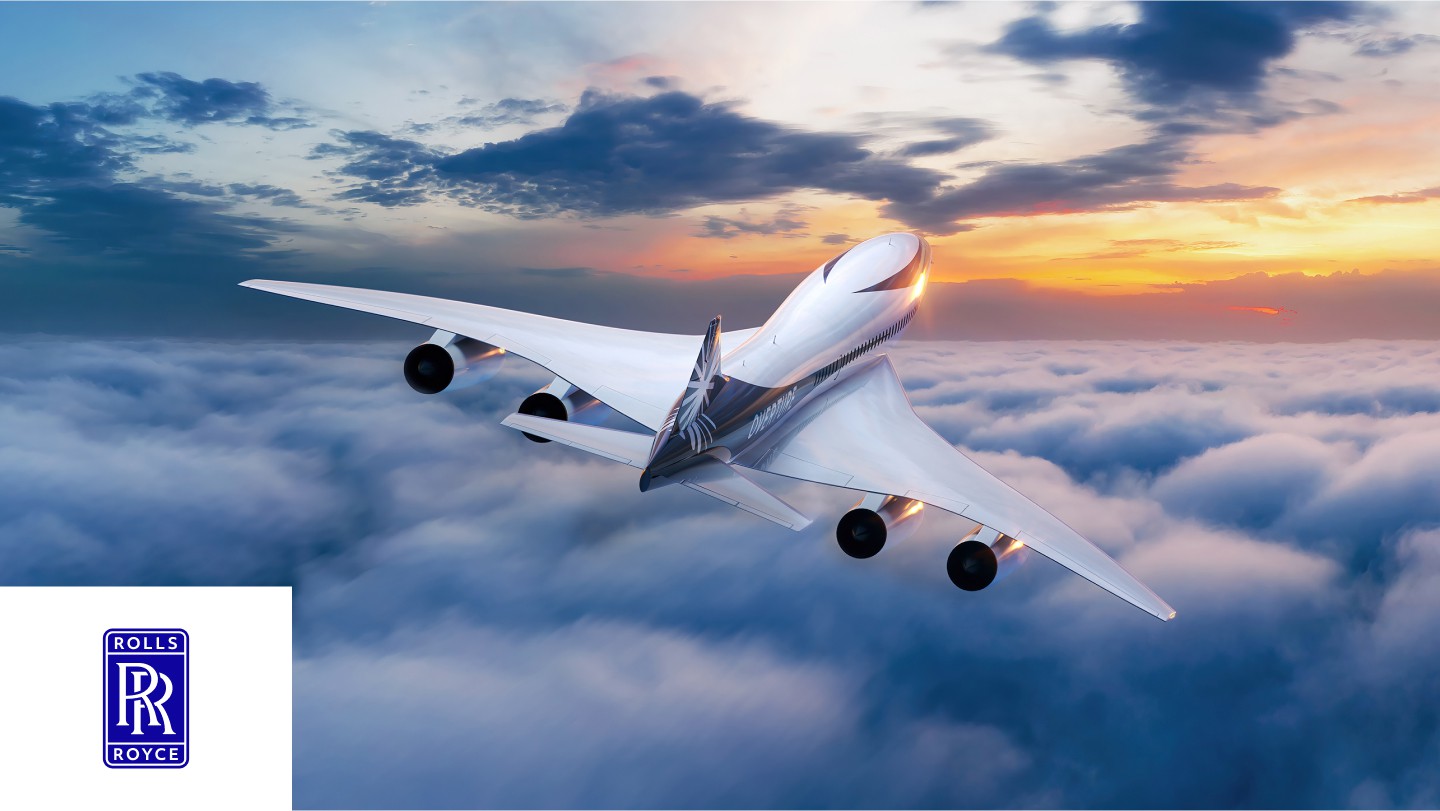 Rolls-Royce
We're working closely with Rolls-Royce to identify a propulsion system to complement Overture's airframe. Our teams are collaborating in engine-airframe matching activities to finalize an efficient and sustainable aircraft configuration.

"We share a strong interest in supersonic flight and in sustainability strategies for aviation with Boom. We're now building on our valuable experience in this space as well as our previous work together to further match and refine our engine technology for Boom's Overture."

--Simon Carlisle, Rolls-Royce Strategy Director for Civil Aerospace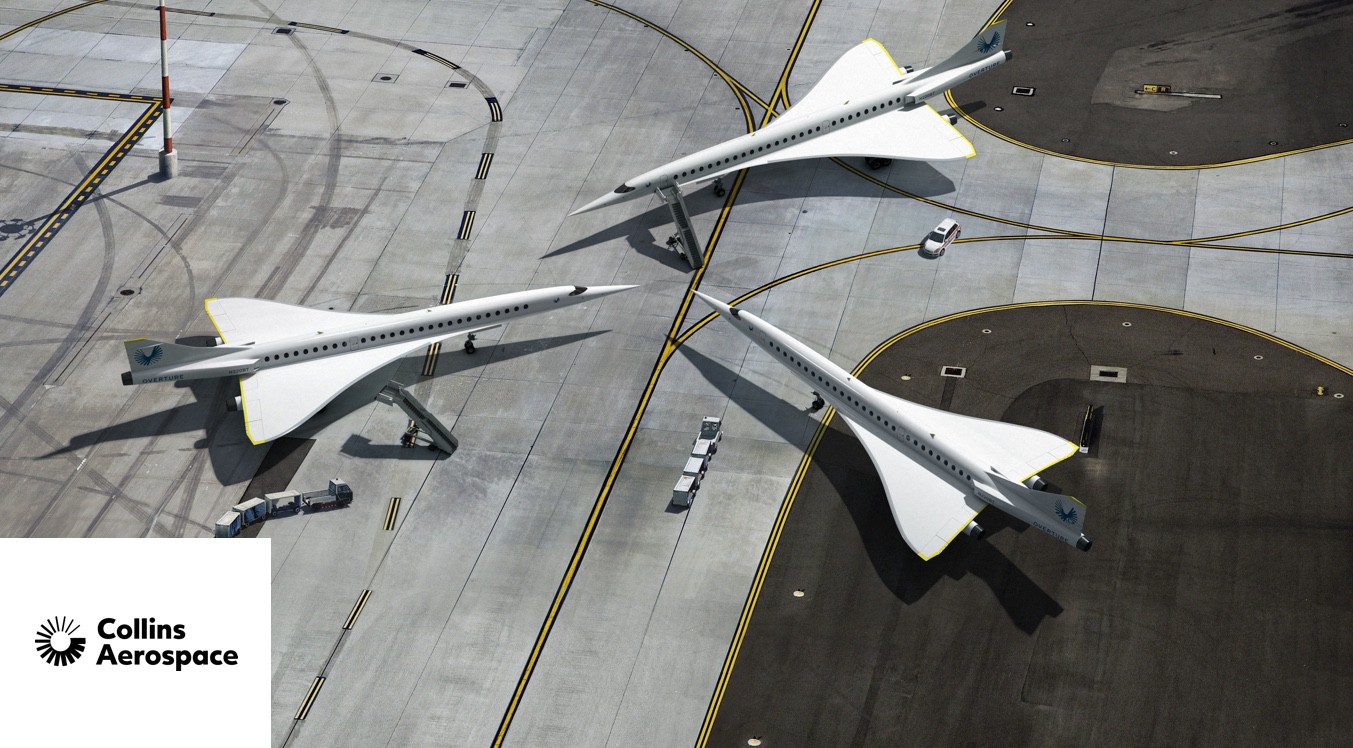 Collins Aerospace
Collins is supporting the development of inlet, nacelle, and exhaust systems technologies for cleaner and quieter supersonic flight with Overture.

"Through improved acoustics and lightweight materials systems, we can provide the next generation of supersonic propulsion systems with the nacelle technologies that not only enable higher performance and lower fuel burn, but also quieter operation."

--Marc Duvall, Collins Aerospace Aerostructures President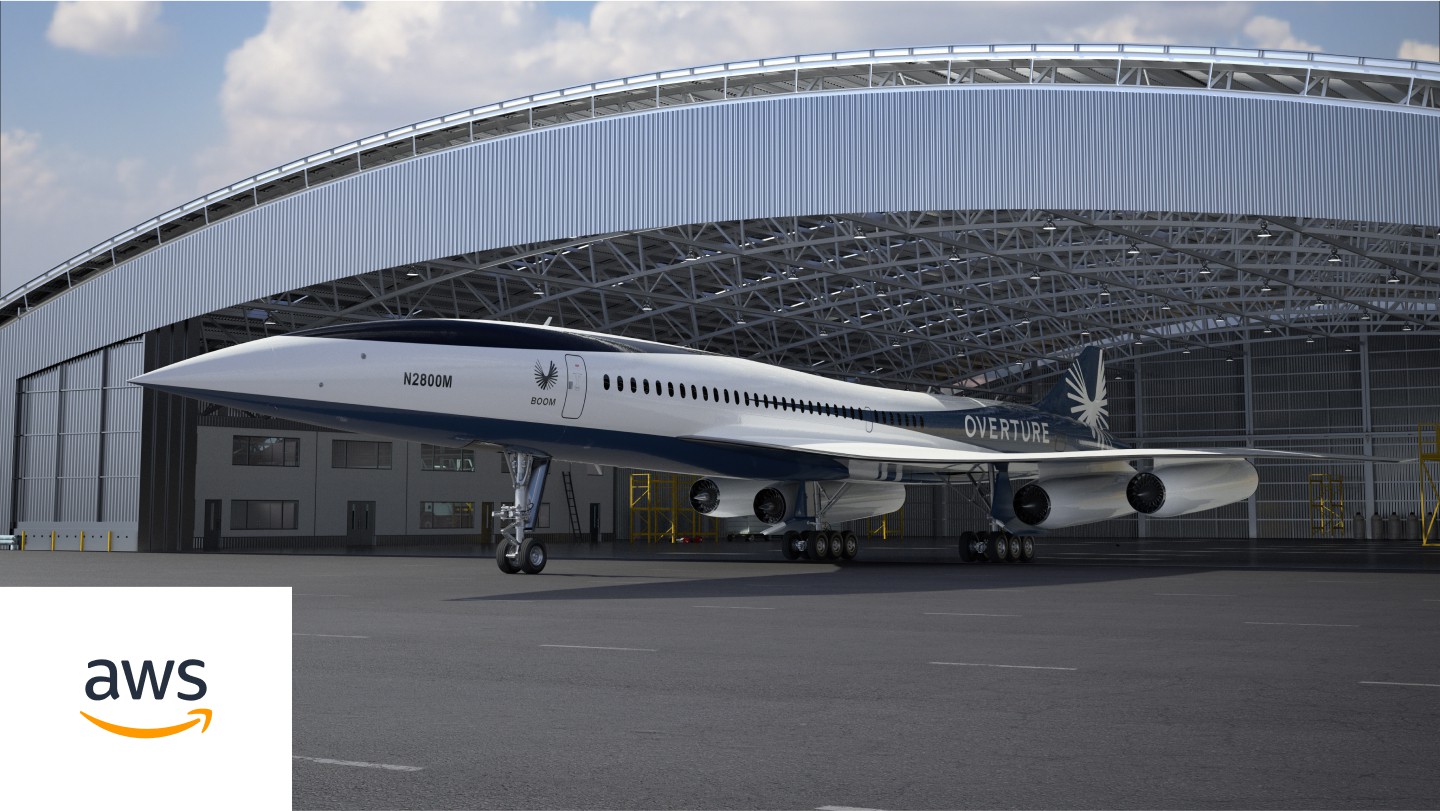 Amazon Web Services
High-performance computing is key to the next generation of supersonic aircraft design. Collaboration with AWS allows us to rapidly iterate and refine design without compromise, so we can deliver a superior flight experience.

"We are thrilled to be collaborating with Boom to leverage the cloud to launch the next era of travel. By going all-in on AWS, Boom can innovate without bounds and more quickly than was previously possible, to make the world more accessible to everyone."

--Teresa Carlson, Vice President, AWS Worldwide Public Sector and Regulated Industries