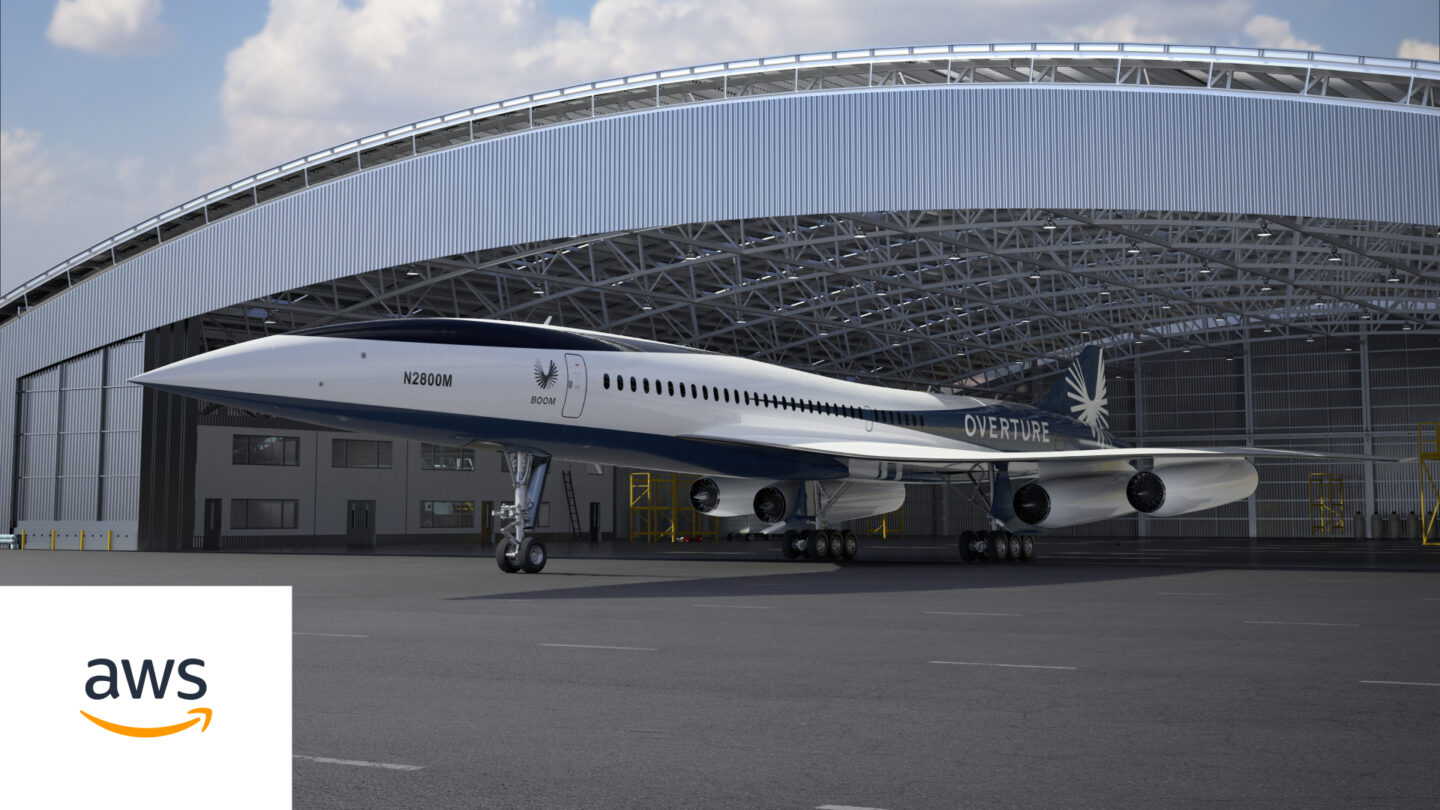 Amazon Web Services
High-performance computing is key to the next generation of supersonic aircraft design. Collaboration with AWS allows us to rapidly iterate and refine design without compromise, so we can deliver a superior flight experience.
"We are thrilled to be collaborating with Boom to leverage the cloud to launch the next era of travel. By going all-in on AWS, Boom can innovate without bounds and more quickly than was previously possible, to make the world more accessible to everyone."

Teresa Carlson

VICE PRESIDENT, AWS WORLDWIDE PUBLIC SECTOR AND REGULATED INDUSTRIES
Read more
Dec 01, 2020
Aerospace company leverages AWS's unmatched breadth and depth of services and proven infrastructure to design and manufacture the world's fastest and most sustainable commercial aircraft.
READ MORE