Today, all aircraft must be certified by regulators in the country or countries where they will operate. The complex process isn't simply a piece of paper. It's an extensive process that drives improvements for everyone's benefit.
To break down the path toward certification, we caught up with Tom Peters, Boom's director of aircraft certification. With more than 40 years experience in certification, including a long tenure at the Federal Aviation Administration (FAA), Peters is leading the work to fully certify Overture, Boom's commercial airliner. He's already planning the process that will culminate in Overture going into commercial service around the world. Here's his take on the ins and outs of aircraft certification.
What does it mean for an aircraft to be certified?
By law and regulation, a civil aircraft must have an airworthiness certificate to fly.
Part of getting a standard airworthiness certificate is to show that the individual aircraft is in an approved configuration. The "type" certificate, which defines that approved configuration, is the means to approval. In reality, the certificate likely defines hundreds of different configurations when you consider different software loads, interior configurations, and different fabrics and finishes.
How did aircraft certification begin?
It evolved in the 1920s after World War I demonstrated the potential for aircraft as a commercial product and military asset. As the fledgling industry grew with aircraft ranging from barnstormers to mail transport, plus the start of passenger travel, governments developed certification requirements.
But certification isn't just for aircraft. The industry currently requires certification of airmen (pilot's licenses), operators (airlines), and repair stations (maintenance providers), among others. It all started with these original ideas from the Jazz Age.
Why are aircraft certified?
Safety is the basic underpinning of almost all certification and operational regulations, so you could say that safety is almost the only reason for certification; "almost" because there are a few environmental standards for noise and emissions that are not strictly flight safety issues.
What entities are responsible for certifying aircraft?
In the U.S., the FAA is responsible for overseeing certification programs, delegating (or retaining for themselves) compliance work, and issuing the final type certificate.
While the FAA is the final authority that finds compliance to the applicable regulations, it's the clear responsibility of the airplane manufacturer ("applicant" in FAA parlance) to demonstrate compliance with the standards.
Internationally, most countries operate in a similar manner. For Boom's customers outside the U.S., it will be necessary for us to obtain a type certificate from the local airworthiness authorities, such as Transport Canada, EASA in Europe, ANAC in Brazil, and JCAB in Japan.
These authorities don't repeat the FAA's extensive certification program. Rather, they review the scope of the program and identify areas of particular interest on their part. They participate selectively with the FAA in certification work in these areas in a process commonly termed validation. The process limits unnecessary duplication of effort while conserving limited resources, because these organizations have their own domestic certification programs to support.
A similar system exists for aircraft manufactured outside the U.S. The FAA also collaborates on these programs before manufacturers export aircraft into the country.
From start to finish, how will Overture be certified?
The initial phase of certification is a combined effort between Boom and the FAA to establish the appropriate certification standards. We begin with a simple baselining of which amendment or version of the transport category airplane standards are applicable. This process requires that we identify the areas, systems, or functions of the aircraft that will call for special requirements.
Special requirements come into play when the drafter of the current standards either never considered these unique characteristics, or that there are other, more appropriate technical specifications that would be more appropriate.
In parallel with that process, Boom is planning our certification program in which we explain how we intend to show compliance with each of the requirements of the standard setting mentioned above. It's an extensive effort that involves Boom's engineering and test teams, and requires the writing of dozens of top-level planning documents.
Following these steps, it's up to Boom to execute the agreed-upon certification program. We'll develop hundreds of analysis studies and compliance reports documents, as well as safety assessments, all supported by testing — with much of the testing done on aircraft and system simulators.
The next step is conducting thousands of hours of flight testing on our prototypes. This ranges from testing in harsh environmental conditions to performance testing, and from evaluation of aircraft handling qualities to system tests that include simulated in-flight failures. Our acoustics team will also conduct dedicated noise testing to demonstrate that Overture is compliant with applicable takeoff and landing noise standards.
In parallel, we'll work with the FAA to develop the minimum training requirements for Overture pilots. We'll also create a recommended maintenance program for Overture operators to use as the baseline for their approved maintenance. Then, we'll conduct flight tests to get data for use in the simulators that pilots fly during training.
At the successful conclusion of this work, the FAA gives Boom a type certificate, which is an endorsement that the aircraft meets all certification requirements.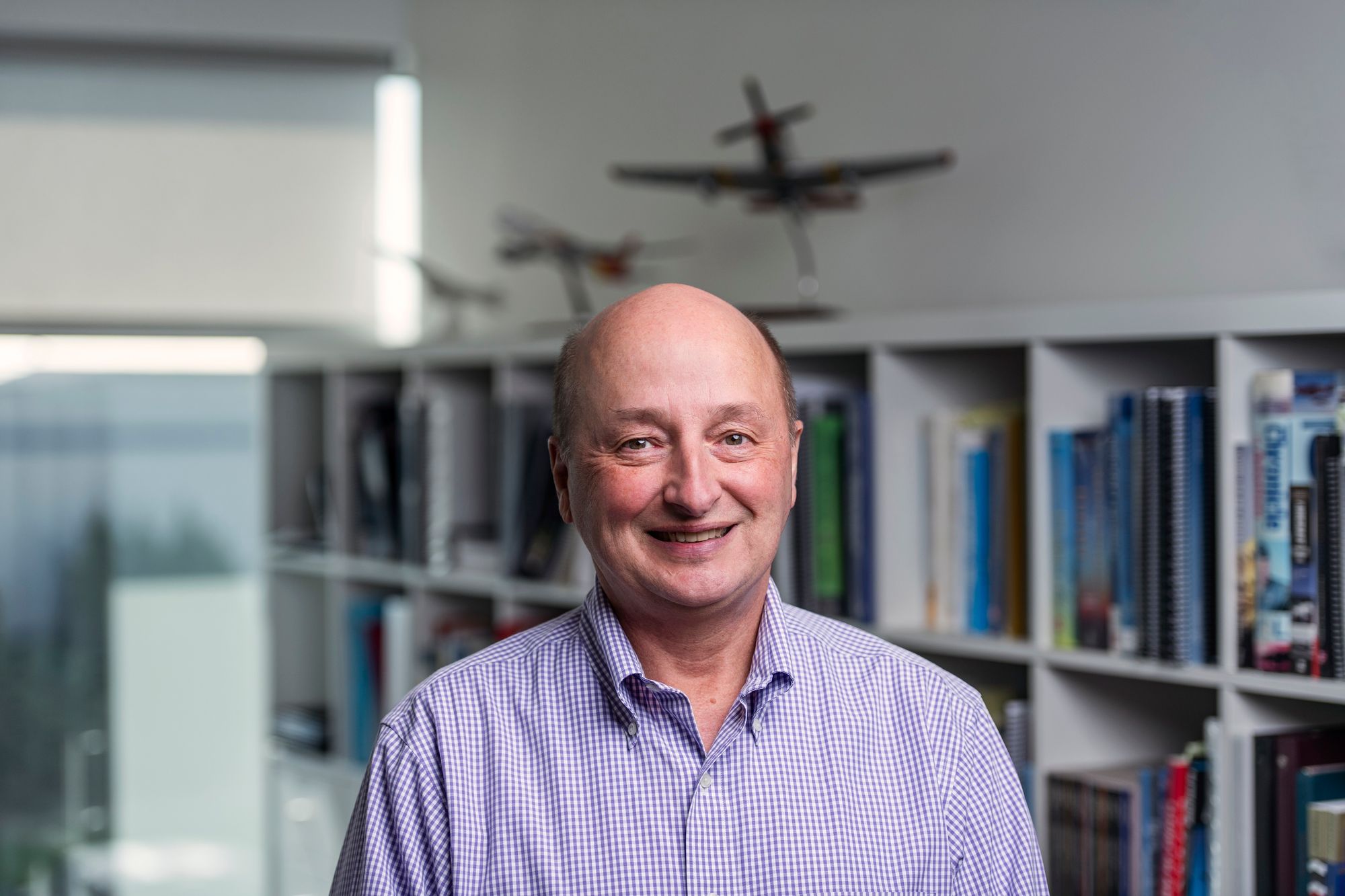 Tell us about the latest progress in Overture's journey to certification.
Right now, we're tracking Overture's development to identify any areas where there could be challenges in certification. For each potential challenge, we try to identify mitigation means, such as design tweaks or other compensating means to facilitate certification.
In parallel, we're also drafting our airplane-level certification plan. It's our top-level agreement with the FAA about how we will conduct the certification program.
When does your work with regulators begin?
Boom is already working with the FAA to identify and agree on a path forward for the certification issues that we already identified. We'll continue collaborating in this manner throughout the certification program.
How are considerations for Overture's certification incorporated into design?
The focus is far and wide with the design of a new commercial airliner, but there are three areas worth nothing at the intersection of certification and design.
Takeoff and landing noise: Current noise standards don't include supersonic aircraft, because none are in commercial operation. But, we have an understanding of what the noise limits will be. Overture is being designed to meet those anticipated standards, which has an impact on design.
Supersonic speed: While most FAA certification requirements are general enough that they can accommodate a supersonic design without much change, there are aspects where a supersonic design may not fit well within the subsonic design requirements. Our teams are identifying these areas and addressing them.
Sustainable aviation fuel (SAF): Overture will be unlike the majority of aircraft in service today because it's designed to operate on 100% sustainable aviation fuel (SAF). Several types of SAF are already approved and available for commercial operations. These are "drop-in fuels" that don't require any changes to the airplane or engine.
How long does it take to certify a new commercial airliner?
It's a years-long process. For a subsonic aircraft of Overture's type, it typically takes about two years and 3,000 flight test hours, plus additional thousands of lab hours and simulator tests, and hundreds of thousands of work hours. While this seems like a long time, it's vital work that results in ever safer, more efficient and more sustainable aircraft — results that benefit us all.
Click here to learn more about the design and development of Overture and explore more than 500 potential supersonic routes.