At Boom, you'll hear a rich diversity of answers, but also common threads. Engineers may cite the company's mission to build a sustainable supersonic future or the opportunity to grow within a strong team as the reason they love their roles. But regardless of the answer, the team is united in its enjoyment of meaningful, impactful work.
We asked three engineers from different areas of the organization to explore why they love coming to work at Boom.
Teagan Ryan, Materials & Process Engineer
"What I love most about Boom is its focus on cross-collaboration: all departments work together as a truly integrated and cohesive team. Learning from innovative, inspiring coworkers each day has helped transform me into a better, more capable and diverse engineer."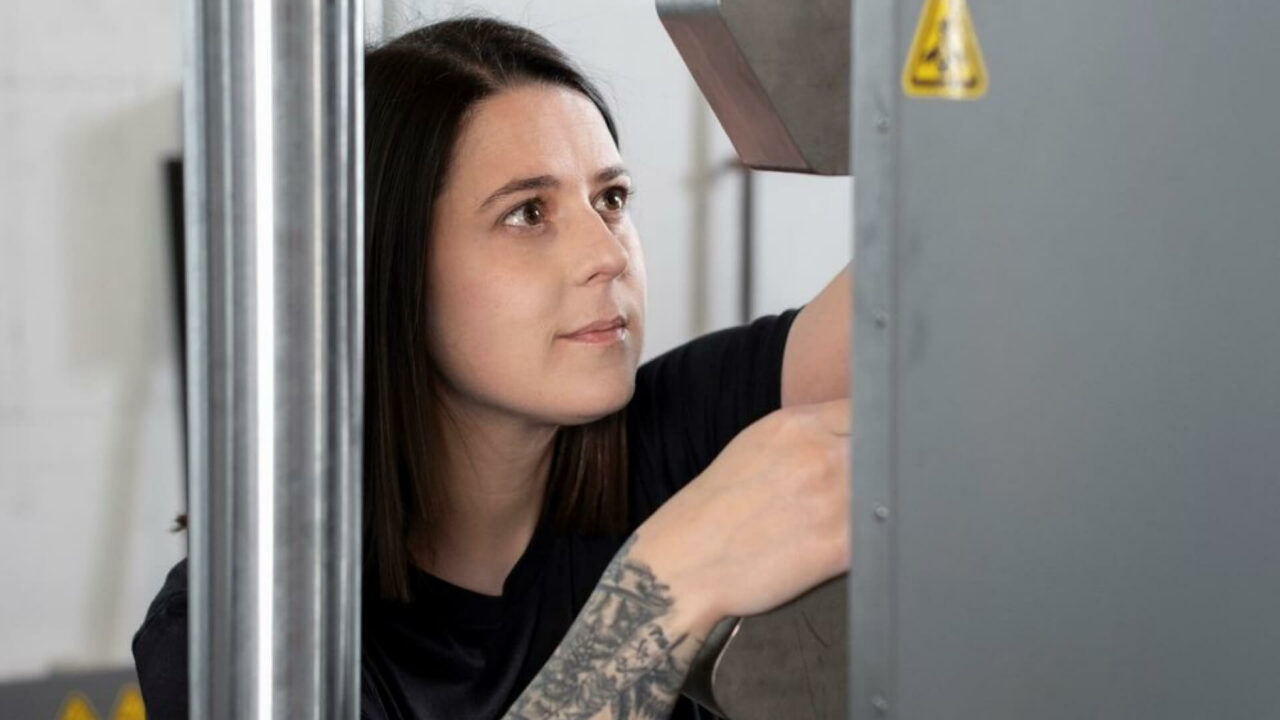 As a Materials & Process (M&P) Engineer, Teagan Ryan works closely with design, manufacturing, and quality engineers to define material requirements and their corresponding fabrication procedures for Overture and XB-1. These procedures are used to manufacture and assemble airframe structures at Boom and its suppliers.
"I love being an M&P engineer because the work is so collaborative, interdisciplinary, and hands-on. I get to spend a lot of time with materials in the lab. It's also a role that always brings new challenges and opportunities: keeping things fresh and exciting!"
"Having a hand in the innovation behind the future of travel is not only enriching, but also exciting. International travel is often prohibitively expensive, uncomfortable, and time-consuming. These are all personal deterrents when I think about extended travel. I have a list of global travel destinations that I'm eager to visit and explore, and look forward to the day when those locations are inherently more accessible with Overture."
Ryan has been an aerospace aficionado — and borderline geek — for as long as she can remember. She even has tattoos of an astronaut and a T-38 supersonic trainer. She began her career at Northrop Grumman and holds a BS in Mechanical Engineering from Washington State University.
Jack Tseng, PhD, Staff Scientist of Flight Sciences
"Boom is a growing engineering organization. I appreciate the opportunity to share my experience with the team. Designing a supersonic airplane to operate at both low speed and high speed is an engineering task and an art. The best part of my work is we can be creative in creating a unique airplane while still meeting certification requirements."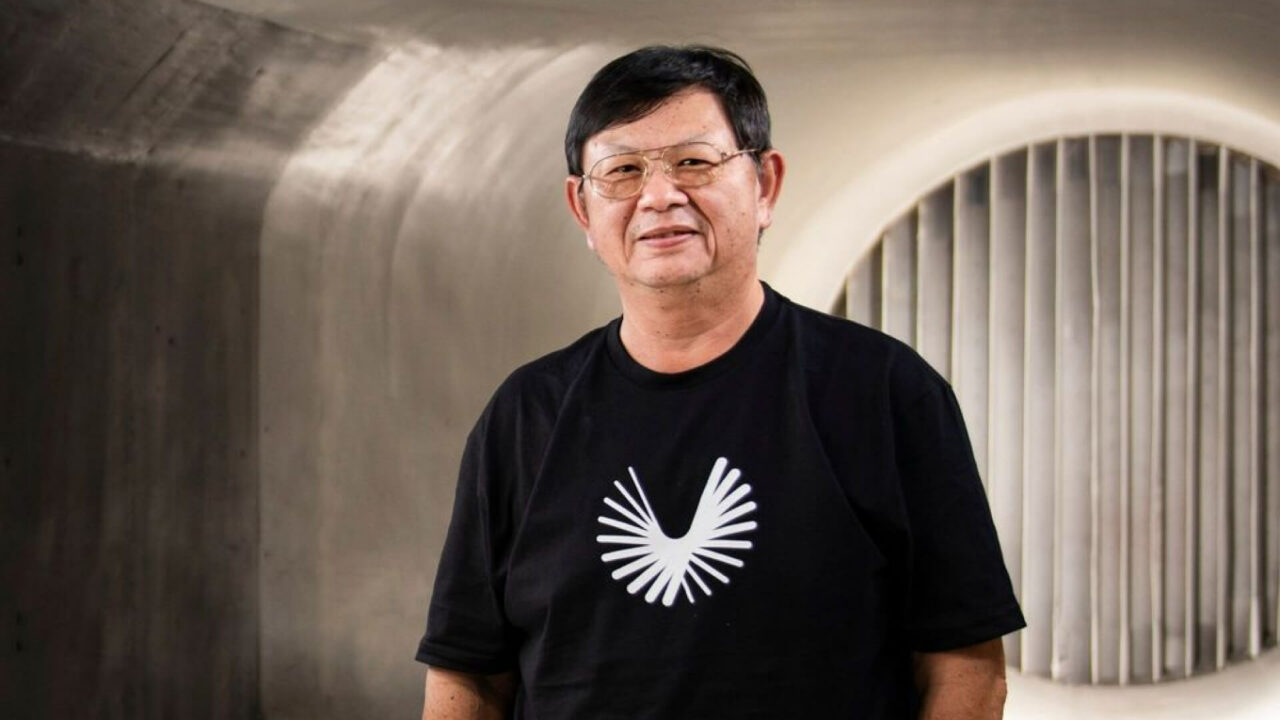 Jack Tseng, PhD, is Boom's Staff Scientist of Flight Sciences. He oversees Overture's configuration trade studies, ensuring the designs comply with certification requirements.
"Growing up as a junior golfer, I was amazed by how professional golfers controlled the ball's trajectory. When I was in high school, I learned that aerodynamics played an important part in golf ball trajectory control, and I was fascinated by it. Naturally, I chose to study aeronautical engineering in college. Airplanes involve so much knowledge and lessons learned; I feel I am learning every day at Boom."
Tseng, who has worked in aerospace for close to three decades at organizations including Guflstream and Bombardier, holds a PhD and MS in Aerospace Engineering from the University of Kansas and an MBA from Simon Fraser University.
Konstantin Stepenski, Systems Safety Engineer
"Boom is a young company that has collected the 'cream' of experience and knowledge from all over the aerospace world by hiring the best people in the industry. What caught my eye was the real, not artificial, willingness of those people to act as a team."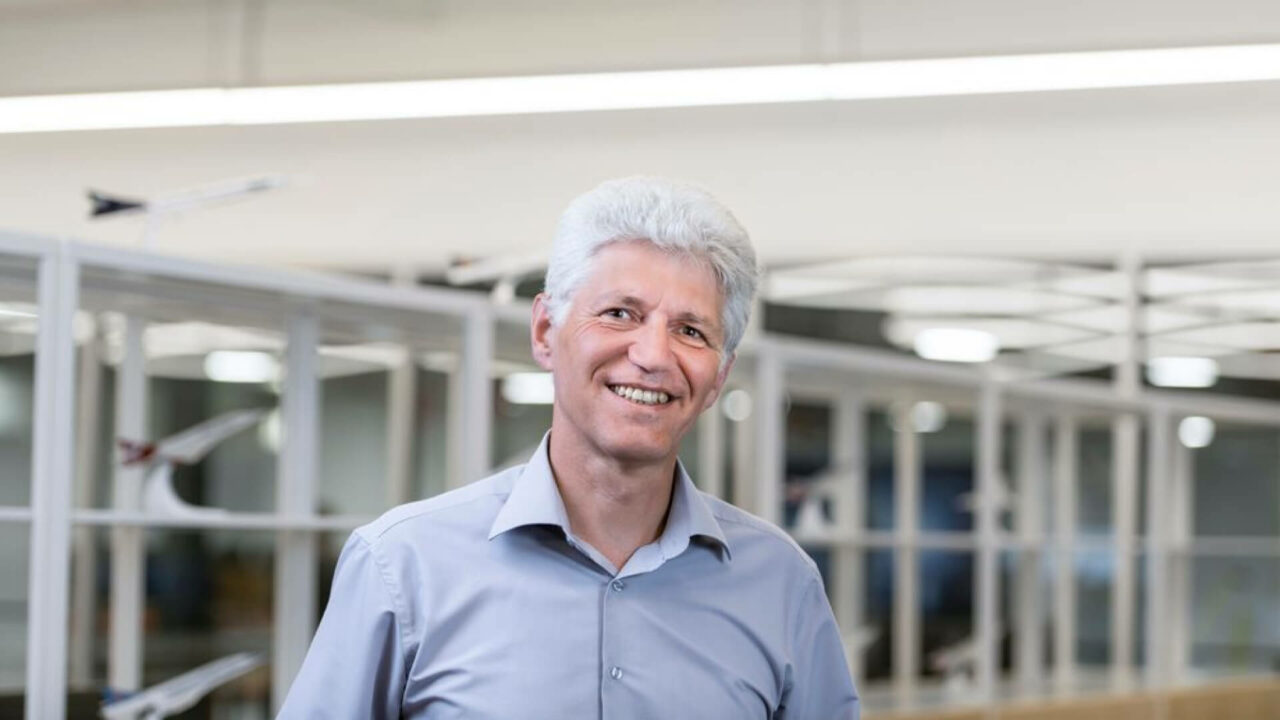 At Boom, Design for Safety is paramount. It's Systems Safety Engineer Konstantin Stepenski's goal to ensure that Boom products are designed and operated at the highest level of safety possible. He leads the development and implementation of the safety processes that allow Overture's systems to be designed and integrated in accordance with all safety regulations.
"When I joined Boom in 2021, one of the first things I did was create a working group that consists of multidisciplinary engineering specialists and performs as a team with the goal of achieving safety objectives. Even though none of the team members reported to me directly at that moment, their willingness to support it allowed us to achieve our goals. That team achievement built trust and rapport for future mutual teamwork. I extend my thanks to the entire team for making it happen!"
"Aerospace was, still is, and will keep being the frontline of civilization development along with medicine and computer science. For me, being in aerospace means always being on the edge. It means working in an enthusiastic and vivid environment with very knowledgeable, highly skilled and educated people. I'm happy that as a System Safety Engineer, I can apply my experience and knowledge to help drive that enthusiasm in the safe direction."
Stepenski, who has worked in aerospace for more than 30 years at organizations including Bombardier, holds a MS in Aerospace Engineering from the Riga Higher Military Aviation Engineering School.
Interested in building the supersonic future? Click here to explore career opportunities.