In 2014, we launched a dream to make the world dramatically more accessible through supersonic travel.
Back then, the world regarded us as crazy. In aerospace circles, supersonic was seen to be somewhere between impossible and bad business — or at best, very far off in the future.
Five years later, Boom has achieved what many said couldn't be done. With world-class partners at our side, including both Japan Airlines and Virgin Group, we have made significant progress on both the build of XB-1, our supersonic demonstrator, and design of Overture, our supersonic airliner.
Today, we reflect on these moments of progress in 2019 and the experiences, successes, and lessons that brought us here.
We kicked off 2019 by closing a series B round of $100 million led by Emerson Collective, bringing our total funding above $150 million.
This early capital allowed us to advance progress on XB-1 and Overture, history's fastest commercial airliner. With pre-orders from both Virgin Group and Japan Airlines, this supersonic airplane will allow airlines to offer both revolutionary service and speed to passengers. We executed multiple cycles of design and integration studies in 2019 and the assembly of XB-1 continues to educate this process.
We announced partnerships with Dassault Systèmes and JPA Design to propel Overture's design and development. We selected HPM to lead site selection for Overture's manufacturing facility and signed a seven-year partnership extension with Stratasys, a global leader in additive manufacturing, for 3D printed aircraft parts and tooling.
We're committed to ensuring that our supersonic future is sustainable for the planet as well as for our customers. To that end, we've formed a partnership with a company that has a process for converting the CO2 in the atmosphere into jet fuel. We plan to use carbon-neutral fuel from Prometheus in our flight test for XB-1. We've conducted extensive engine testing of alternative fuels and will continue to use alternative fuels for flight test. Looking forward, this technology and other new technologies like it will enable Overture to fly under the power of environmentally-friendly, high performance fuels.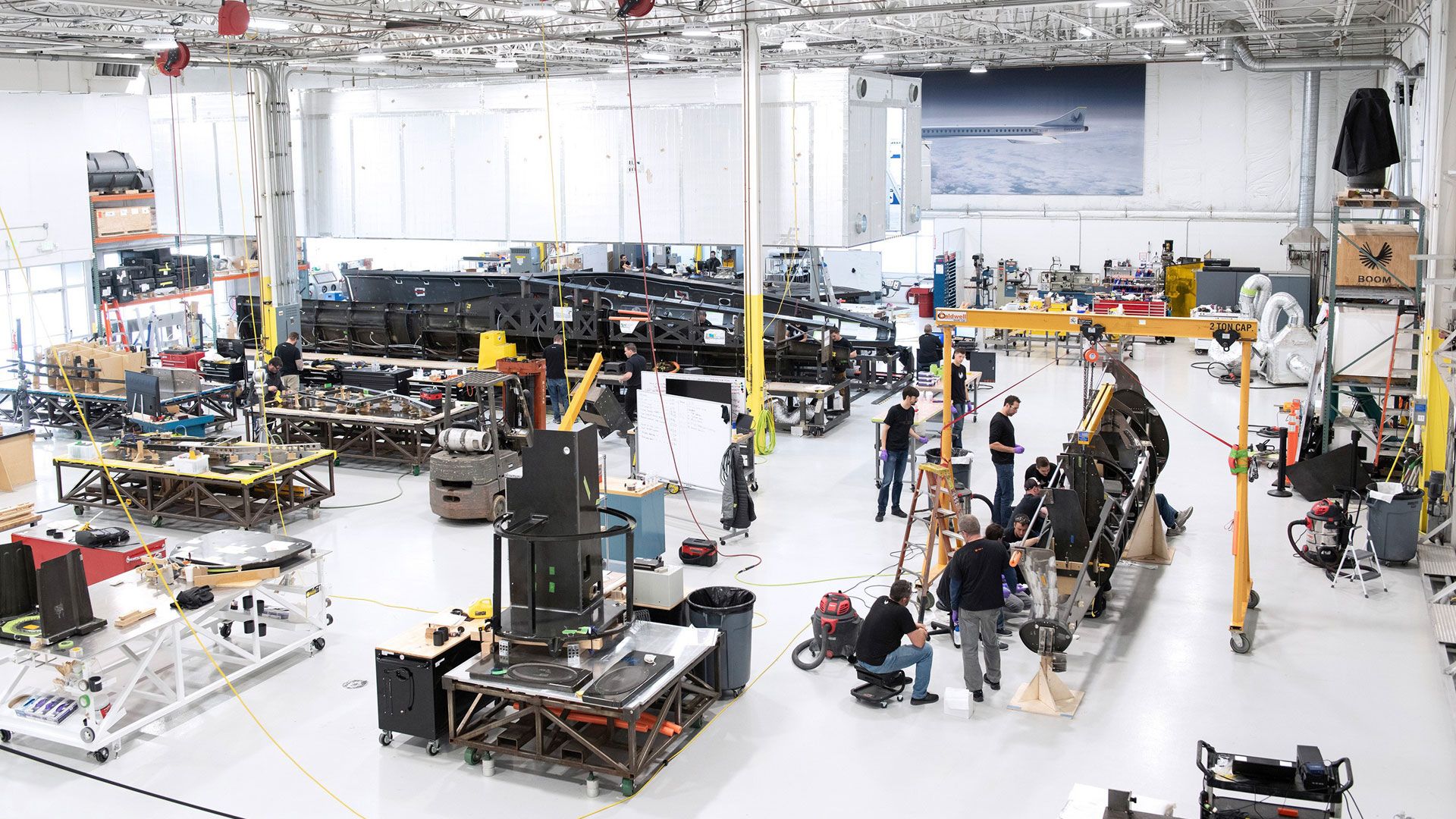 Inside our hangar, we made progress to the build of XB-1, achieving what many said couldn't be done. To date, we've designed a Mach 2.2 inlet with performance better than Concorde's. We generated an aerodynamic design that balances high speed efficiency with low-speed controllability. We designed a flight control system that combines the reliability of mechanical systems with the flexibility of digital stability augmentation. We have arguably the best aerodynamic simulation tools in the world. We've manufactured fuselage skins 50' long and accurate to within the width of a few human hairs. We launched an interactive and immersive digital experience for XB-1, where you can engage with the aircraft firsthand.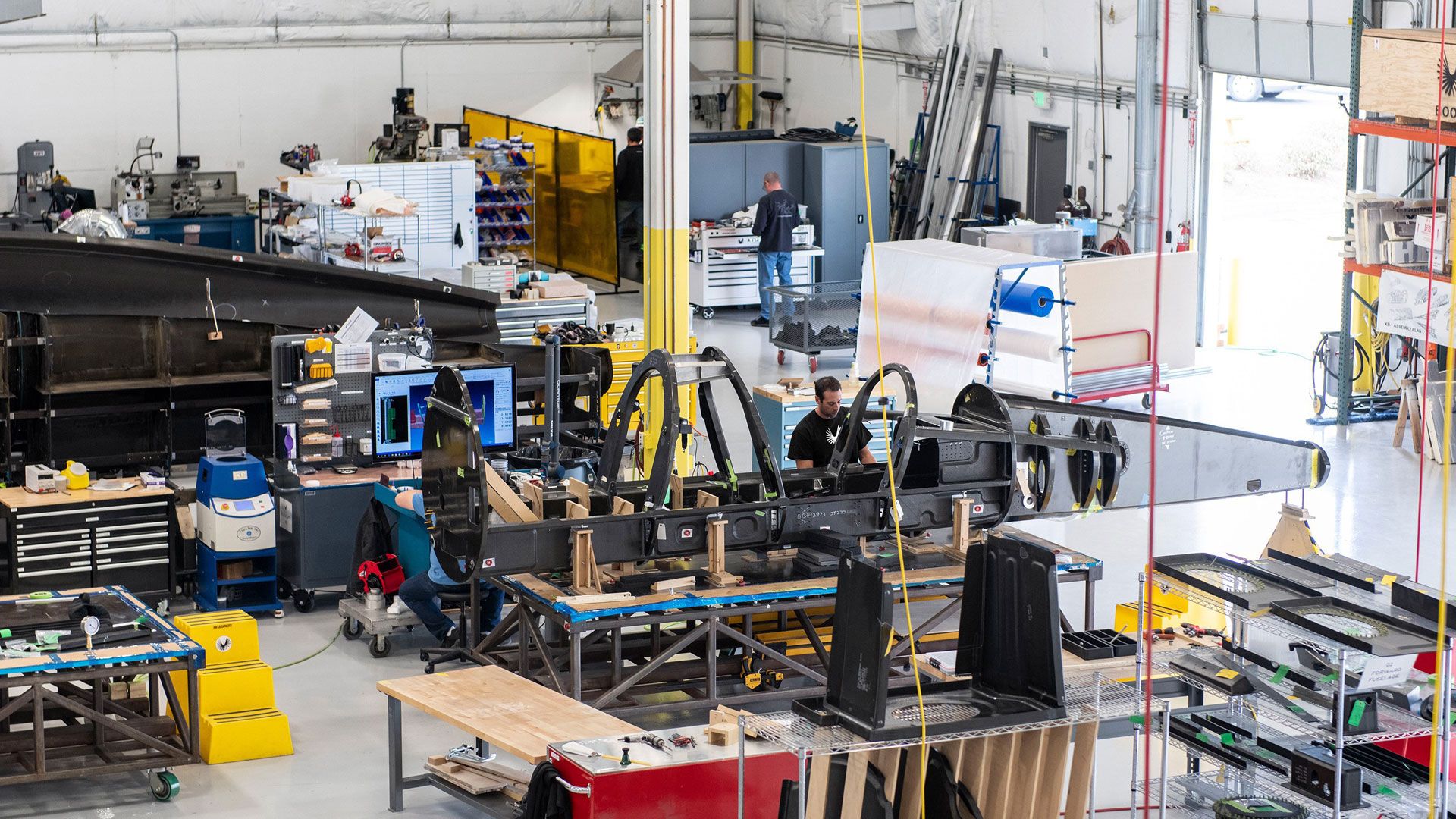 On the business side, we continued to collaborate with our partners and valued investors at Japan Airlines. Our co-location program continues to enable our team at Boom to experience airline operations firsthand in Tokyo, while members from JAL spend time with our engineers and technicians here in Denver. With an airline at our side, we're ensuring that Overture is capable of delivering operational reliability, flexibility, and a great passenger experience as well.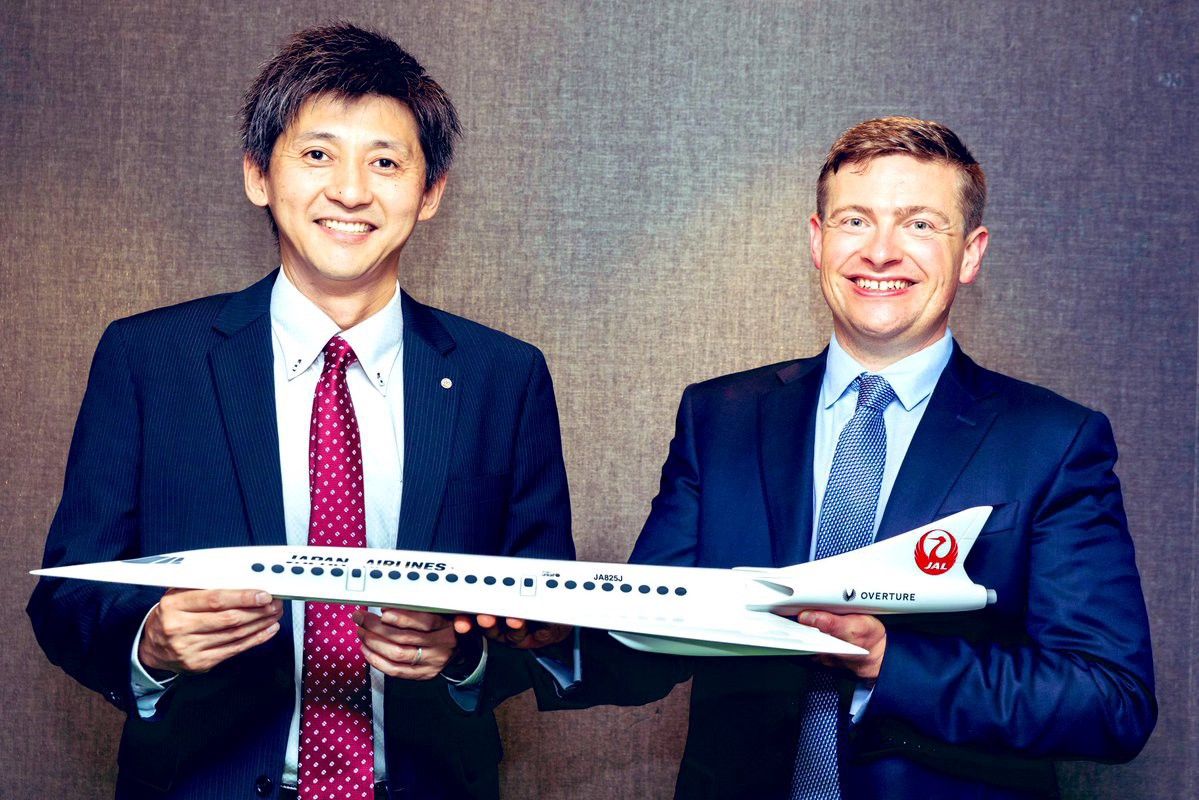 As a company, our team grew to more than 140 members strong. We welcomed 29-year Embraer veteran Ryan Scott as the new SVP of Global Sales and 13-year Bridgewater veteran John Woody as VP of Talent and Culture. We gained two new members of our advisory board — Dr. Ray Johnson, previous Senior Vice President and CTO of Lockheed Martin and Mark Levy who pioneered the Employee Experience at Airbnb. Earlier this summer, we welcomed and said goodbye to Boom's largest class of interns. This fall, we celebrated Boom's fifth anniversary.
We've made massive strides as a company in a short time. As we look forward to 2020, rollout of XB-1, and setting a new speed record for civil aircraft, we're more energized than ever about our long-term vision for building our flagship, Overture.
As a CEO, I couldn't be more proud or inspired by Boom's team. I've always believed that by making the world more accessible, supersonic flight will offer a deeper form of human connection. As a testament to that mission, we continue to make significant advancements in building a supersonic reality for passengers across the world. As we look forward to the first flight of the world's fastest civil aircraft, I'm excited to share that supersonic is here and here to stay.
Onward and upward
-Blake