Before XB-1 becomes a regular sight in the skies above the Mojave Desert, Boom's team of flight test engineers will complete a program that safely tests every aspect of the aircraft's performance. Their role is critical to aircraft safety and performance, and it begins long before first flight.
What does it take to become a flight test engineer? Here's a quick guide to exploring career opportunities testing aircraft ranging from fighter jets to delivery drones.
What does a flight test engineer do?
A flight test engineer is responsible for the planning, execution and reporting of a flight test event through a close collaborative process with the test pilots. Depending on whether they work with the military, government or private industry, they can spend their days testing unmanned aircraft (drones), helicopters, commercial airplanes, gliders and even airships — almost anything that flies.
Flight test engineers can work either from the ground in a control room or as a member of the flight crew. They fly in the test aircraft or in a chase aircraft in close pursuit.
What's a flight test event?
Flight test events can happen on the ground or in the air. Each event tests a specific aspect of the aircraft's performance and gathers data.
The flight test engineer and test pilot work together on the test plan, and the flight test engineer translates it into the "test cards" that are used during the execution of the event. "Test cards" are the shorthand script of what the test plan hopes to accomplish.
After the event, the flight test engineer is responsible for much of the tracking and documentation, and sometimes plays a role in the analysis of data. They can also focus on aircraft configuration.
How do you train as a flight test engineer?
A career as a flight test engineer combines love of flight with love of science and engineering. Most flight test engineers begin by earning an engineering degree, usually in aerospace, electrical or mechanical engineering. Following the completion of a degree, there are four options to become a flight test engineer:
Earn a Master's in flight test engineering at a school such as Florida Tech.
Pursue on-the-job training opportunities at private aerospace companies.
Consider a career in the military, which offers year-long flight test engineering programs at the the U.S. Air Force Test Pilot School and U.S. Navy Test Pilot School. Those who attend either the Air Force or Navy test pilot schools usually join the military as a pilot or engineer first, then apply to test pilot school when eligible.
Consider a career working for the U.S. Department of Defense as a civilian. Qualified engineers can tailor their careers to apply to one of the military test pilot schools, where they train as civilians.

From an international perspective, l'École du personnel navigant d'essais et de réception (EPNER) in France; and Empire Test Pilots' School (ETPS) in the U.K. are recognized as the leading test pilot schools.
What does it take to be a highly-effective flight test engineer?
It requires effective communication, thorough preparation, and experience.
Communication is critical. A test pilot and flight test engineer must be totally in sync during the flight. The communication style is learned through training and practice, and is sometimes one of the most challenging things to do when orchestrating a flight test event.
Proper communication can also be challenging because of the size and makeup of each team. A team usually consists of multiple interested parties such as the test aircraft, chase aircraft, control room, air traffic control agencies, tower, airfield agencies such as crash/rescue, the fuel farm, other test agencies using the same airspace, and operations centers for the organization.
Preparation is essential. Before a flight test event, the entire test team must thoroughly prepare. This includes research and preparation, "chair flying," and rehearsals. In some cases, there may only be one rehearsal the day prior to the event. In other cases, there may be more than 100 rehearsals by the time the event actually happens. Thorough preparation ensures that everyone's situational awareness is maximized.
Experience is key. Many flight test engineers spend a few years working under the watchful eye of more experienced flight test professionals before taking a leadership role. The yearlong schools prepare both test pilots and flight test engineers by giving them a significant breadth of experience with different aircraft. That's also why, to gain admission into one of those schools, the pilots and engineers must demonstrate a significant level of experience in engineering principles and flight. For example, pilots need a minimum of 1,000 hours of flight time before they can apply.
Are most flight test engineers qualified pilots as well?
While it's common for flight test engineers to have flying experience through FAA ratings, there is no requirement for them to be pilots. However, flying experience can be a big plus.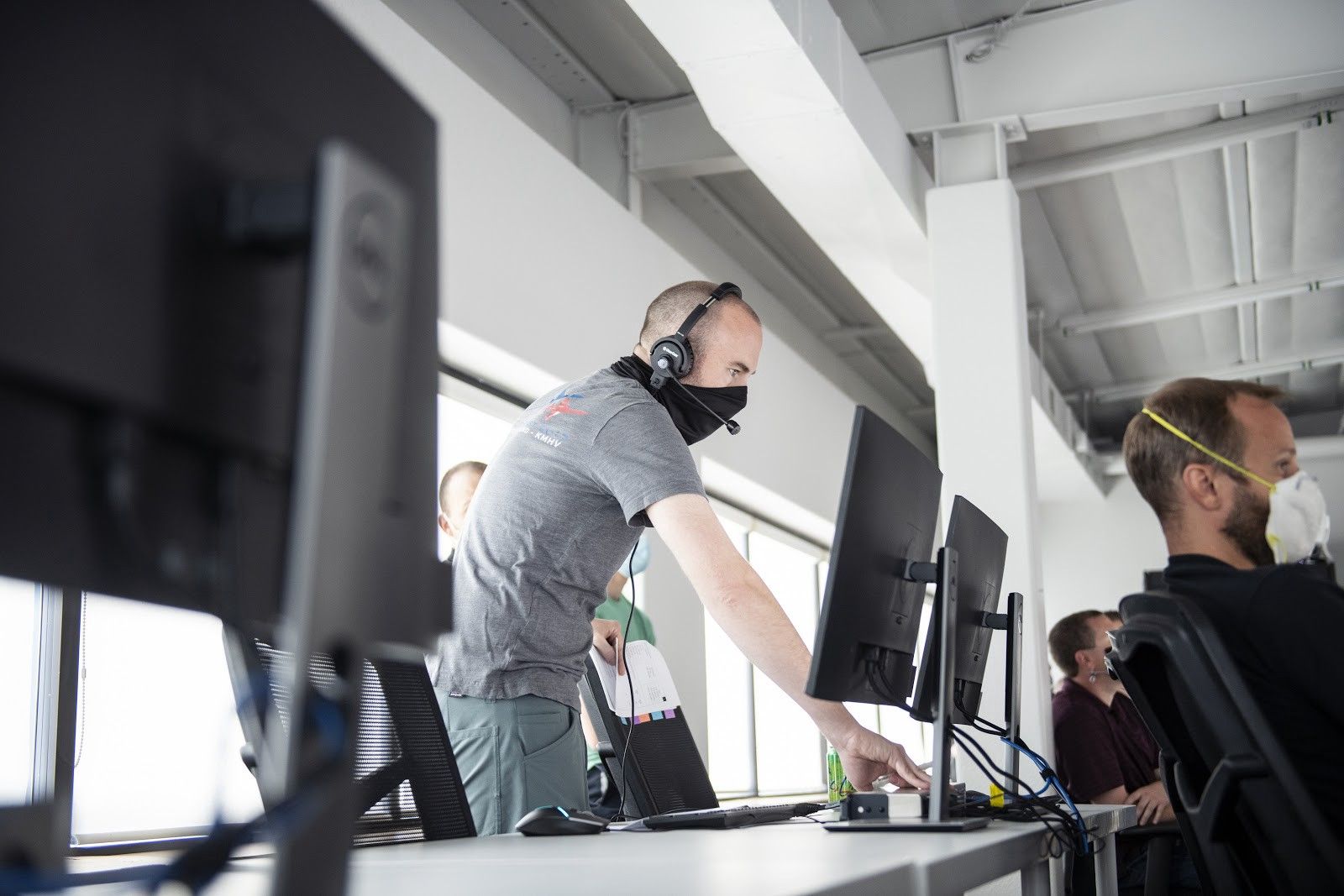 It's also not uncommon for experienced test pilots to become flight test engineers, applying their experience in the cockpit directly into the flight control room.
What's one thing about Boom's flight test program that might surprise people?
While flight test is an inherently risky business, the 30-plus members of Boom's flight control team always approach it from a methodical mindset of minimizing risk, and thoroughly understanding the residual risk that is left over. Communication, preparation and experience help to ensure this risky business is executed safely.