As industry leaders in safety and reliability, Japan Airlines considers every detail of the service experience. In the maintenance department, this means providing aircraft of the foremost quality worldwide.
Earlier this month, JAL Group celebrated the 10th anniversary of the Aircraft Maintenance Operations integration. This integration, which merged the company's four inspection and maintenance businesses, serves as a model for how JAL Group prioritizes quality and safety.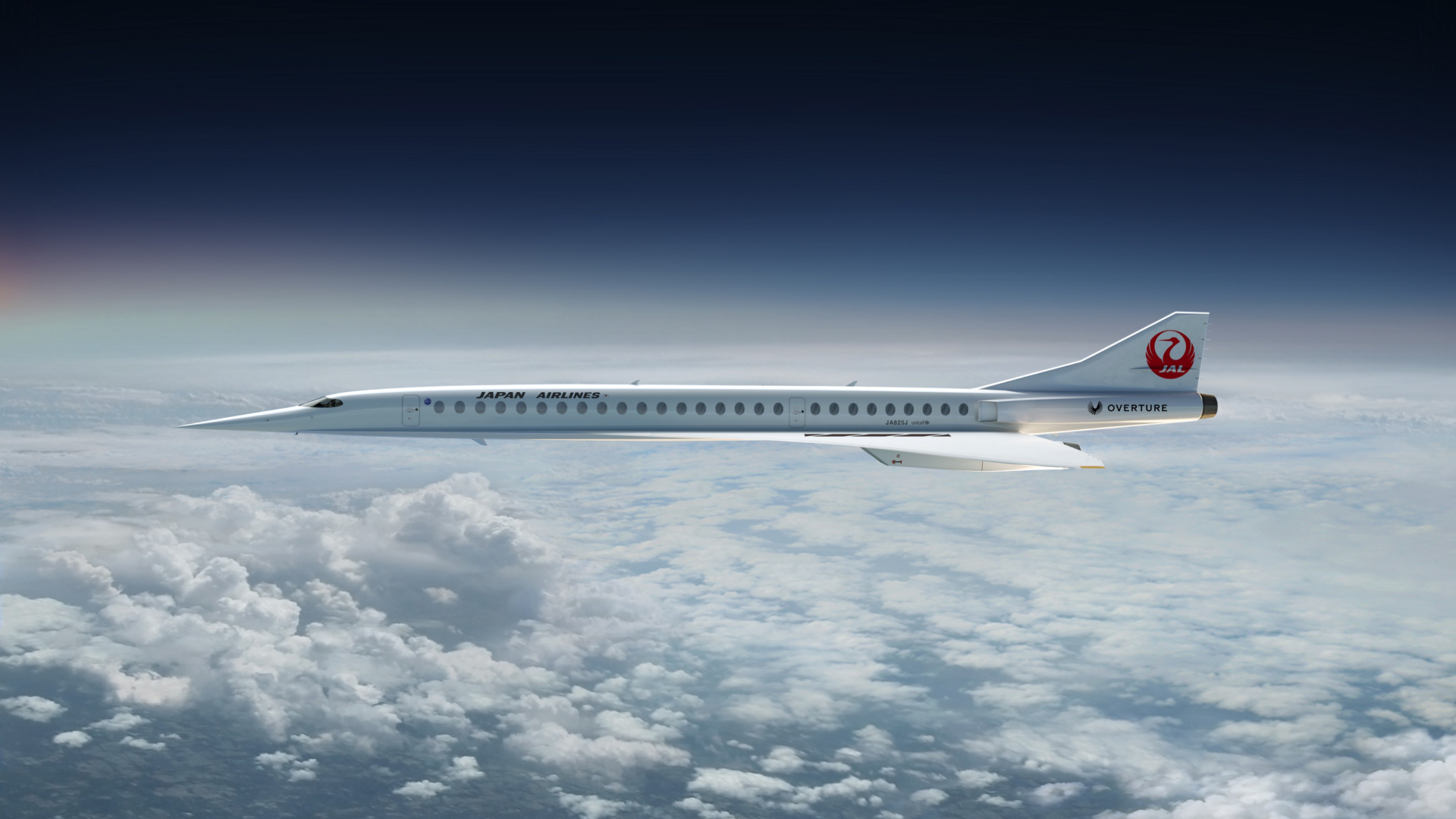 For Boom, it's an honor to share in such a celebration. As strategic partners, both JAL and Boom share a similar obsession for quality and innovation, collaborating in everything from technical operations to designing the passenger experience. Likewise, JAL provides Boom with decades of experience and critical insight as an airliner.
As part of the event, JAL Group invited partners, employees and their families to the maintenance hangar for a ceremony and exhibition. More than 3,000 individuals viewed the display of the Airbus A350, Boom's Overture model aircraft, and the front cockpit and first class cabin of Japan Airlines' first jet airplane, the DC-8 "Fuji."
With speeches by JAL Engineering President Yuichi Kitada, JAL President Yuji Akasaka, and JAL Chairman Yoshiharu Ueki, the ceremony recognized both the organization's past achievements and present initiatives.
Program activities ranged from fun and interactive to inspiring and celebratory, as guests enjoyed a fuselage inspection demonstration by drone, band performance by JAL employees, and paper airplane competition for kids.
Following the ceremony, a tour of 15 exhibition booths presented an up-close view of day-to-day activities. These included a VR maintenance training experience, interactive component maintenance activities, and Boom's 'supersonic experience' with Overture.
"Mechanics always enjoy learning about new technologies, especially technologies not common in existing commercial airplanes," says Shion Kanamori of Japan Airlines. "None of the mechanics ever imagined that when they joined JAL, they would be doing maintenance of supersonic aircraft."
The celebration served as a reminder of the many achievements still to come. Developing a reliable, easily-maintained aircraft begins with the right partners.
"As maintenance experts, we all understand how hard it is to fly an airplane with new technologies," says Shion Kanamori. "We are very excited to provide our expertise to support Boom in realizing a safe and reliable supersonic travel experience."
JAL and Boom continue to progress in developing an airliner that provides revolutionary speed to passengers. When you fly twice as fast, the world becomes twice as small. For passengers aboard a JAL airliner, this means more time for in-person experiences and face-to-face connections.