Boom Supersonic is focused on redefining passenger air travel with its Mach 1.7 airliner, Overture – optimized for speed, safety, and sustainability. With 600+ profitable routes identified and 130 orders and pre-orders secured from American, United, and Japan Airlines, Overture is in position to speed up air travel for millions of passengers worldwide. Alongside this progress in the civil arena, an opportunity has taken shape to leverage the Overture platform to serve the defense needs of the U.S. government and its allies. Overture's unique combination of speed and payload presents an opportunity for the aircraft to serve missions that include executive airlift, rapid mobility airlift for personnel and cargo, and aeromedical evacuation.
As Vice President of Defense Programs, Nathan Forbes leads business development strategy and military engagement for national security applications of Overture, the world's fastest airliner.
"It's truly exciting to be supporting the development of an aircraft that is delivering technology that can offer significant benefits to both civilian and military communities."
Prior to joining Boom, Nathan served in commercial sales and government business development leadership roles for IBM and General Electric, supporting public-private partnerships and enabling the development of defense, energy, and aerospace technologies.
Keep reading to learn more about Nathan's background, his long-standing passion for aviation, and the initiatives he's focusing on at Boom.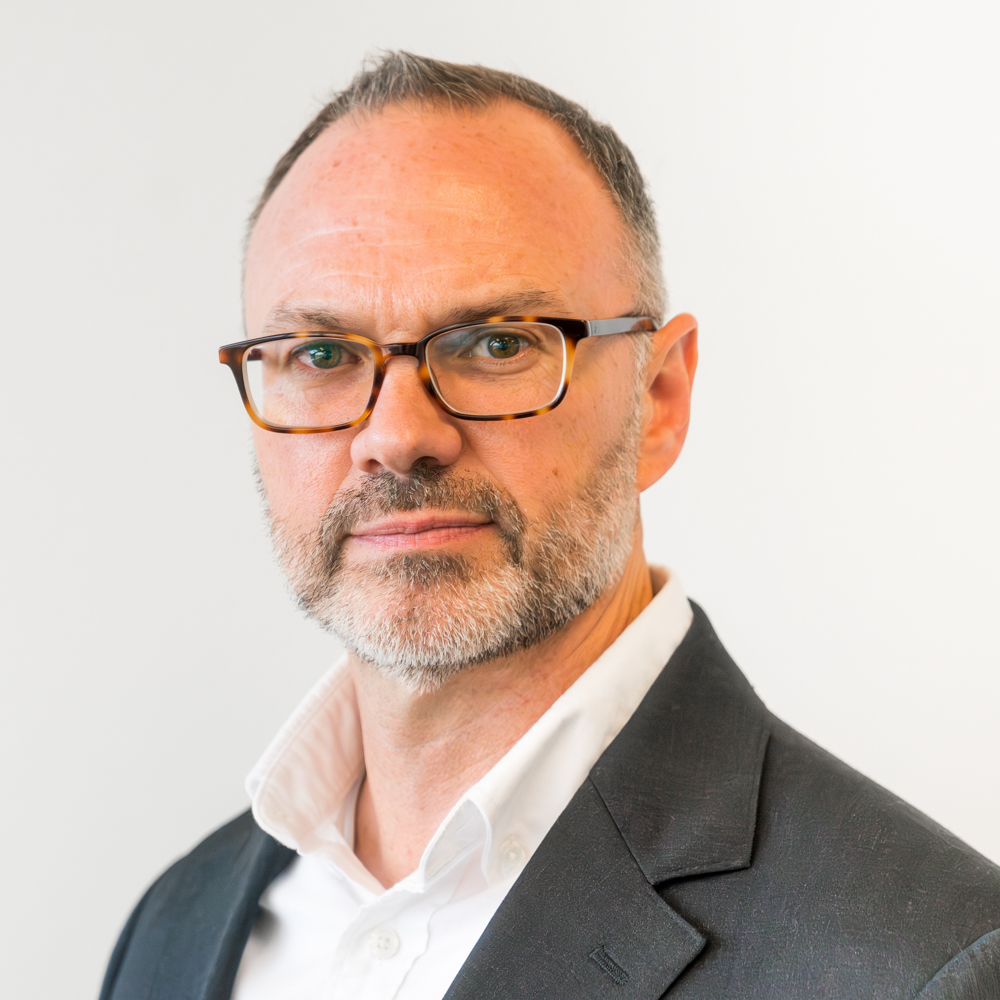 Tell us about your background and what originally led you to join the Air Force?
There's an old adage that says people join the military to travel to interesting places and meet interesting people. It's true, but quite an understatement. I really have to thank my dad for leading me to ROTC and my mom for her support and encouragement. I didn't have much exposure to the military growing up, but my dad put the idea in my head in high school and after some research and considerable thought, I realized it was a great opportunity. After joining the Air Force ROTC at Michigan State University, I quickly discovered the great education and training opportunities. Like many college students, I was unsure of a career path, but ROTC provided the opportunity to learn about the breadth of career options and professional development opportunities in the Air Force. In the end, I was motivated to serve our nation, I was interested in global studies, and I had a passion for aviation. The Air Force was a great fit. Ultimately, there's a level of culture, community, and camaraderie that is unparalleled.  One of the many positive attributes of my current role at Boom Supersonic is continuing that support to the Air Force.
What was the most interesting day on duty for you during your time serving in the Air Force (that you're allowed to tell us about!)?
Honestly it's tough to pin an entire career down to a single day. When I look back, I think about the great friendships along the way with fellow servicemen and women in the Air Force, Army, Navy, and Marines, not to mention relationships with foreign partner nations, including the Canadians, Australians, and many European and Middle East nations.
Are there any lessons you learned in the Air Force that you apply to your work today?
Often the Air Force assigns officers to roles where they might not be an expert. It's okay to not be an expert on day one. We all have to acknowledge our individual weaknesses and growth opportunities. There isn't a role or a rank where learning isn't required. There are many ways to develop expertise as long as you take initiative, have the passion to grow and learn, the ability to work well with others, and the willingness to learn from mistakes.
What was the transition from military to civilian work like for you?
The first time I considered career opportunities outside the Air Force originated from a great opportunity I had working with the U.S. State Department, foreign military partners, and foreign diplomats. Although the challenges of military deployments and time away from family ultimately led to a civilian career in business. I was fortunate to join a military officer transition program at GE that afforded great training and career development opportunities, amongst a community of transitioning military officers. While I joined GE to start a career in business, I eventually realized I most enjoyed opportunities to continue working with and serving the military community and it led me to a career focused on government business development.
What inspired you to join the team at Boom?
In short, it was a dream job. As a young kid, I loved reading about futuristic technology in Popular Science and that passion led to several career roles focused on technology development. Before I joined Boom, I had the desire to return to my roots and work with an aerospace company focused on providing valuable technology to the military. At Boom, I found all of that. It is a great culture with smart, passionate, and action-oriented people who share the vision of Boom and want to make transformational change in commercial flight. I saw the parallel opportunity to provide a strategic and transformational technology to the military that excited me. The excitement within the team at Boom is infectious and makes it an inspiring place to work and an inspiring team to be part of. 
Are you a fan of aviation?
The first thing you see walking in my house is a 1940's era, wooden Continental Aviation propeller sitting on my mantle that my grandfather gave to me. I have aviation artwork and memorabilia all over my house. Unfortunately, my poor eyesight prevented a career as a pilot, but most of my favorite assignments in the Air Force directly supported flight operations.
What are you working on right now that excites you the most?
I'm excited by the opportunity to offer a transformational technology platform to the Air Force and the opportunity to reconnect with many former colleagues and mentors I had in the Air Force. Supersonic flight has been central to combat aircraft for many decades, but there are many other support missions that are still flying subsonic aircraft. The US military has an increased focus on hypersonics for combat systems and weapon systems, but supersonic speed also presents a very strategic and transformational technology for many other non-combat missions. I get excited talking about Boom and our Overture development program. It's relatable for anyone who flies. I mean, who doesn't want to be on a faster aircraft? It's truly exciting to be supporting the development of an aircraft that is delivering technology that can offer significant benefits to both the civilian and military communities.
Tell us a little bit about the Defense Advisory Group that Boom launched.
First and foremost, Boom is focused on developing Overture as a commercial passenger aircraft that will be economically profitable and sustainable for Boom and airlines. This is important because as a commercial aircraft which is being developed primarily with private capital brings significant value to government applications. First, the speed in which we are designing and developing Overture will exceed the slower pace of government-funded aircraft development programs. From a cost of development perspective, Boom's success in raising private capital aids the speed of development and can offer significant cost savings for the Air Force in the future should they procure commercial derivatives of Overture to support national security missions. Just as importantly, there's a strong market and business case for Overture as a commercial aircraft and the economies of scale work in favor of a dual-use aircraft.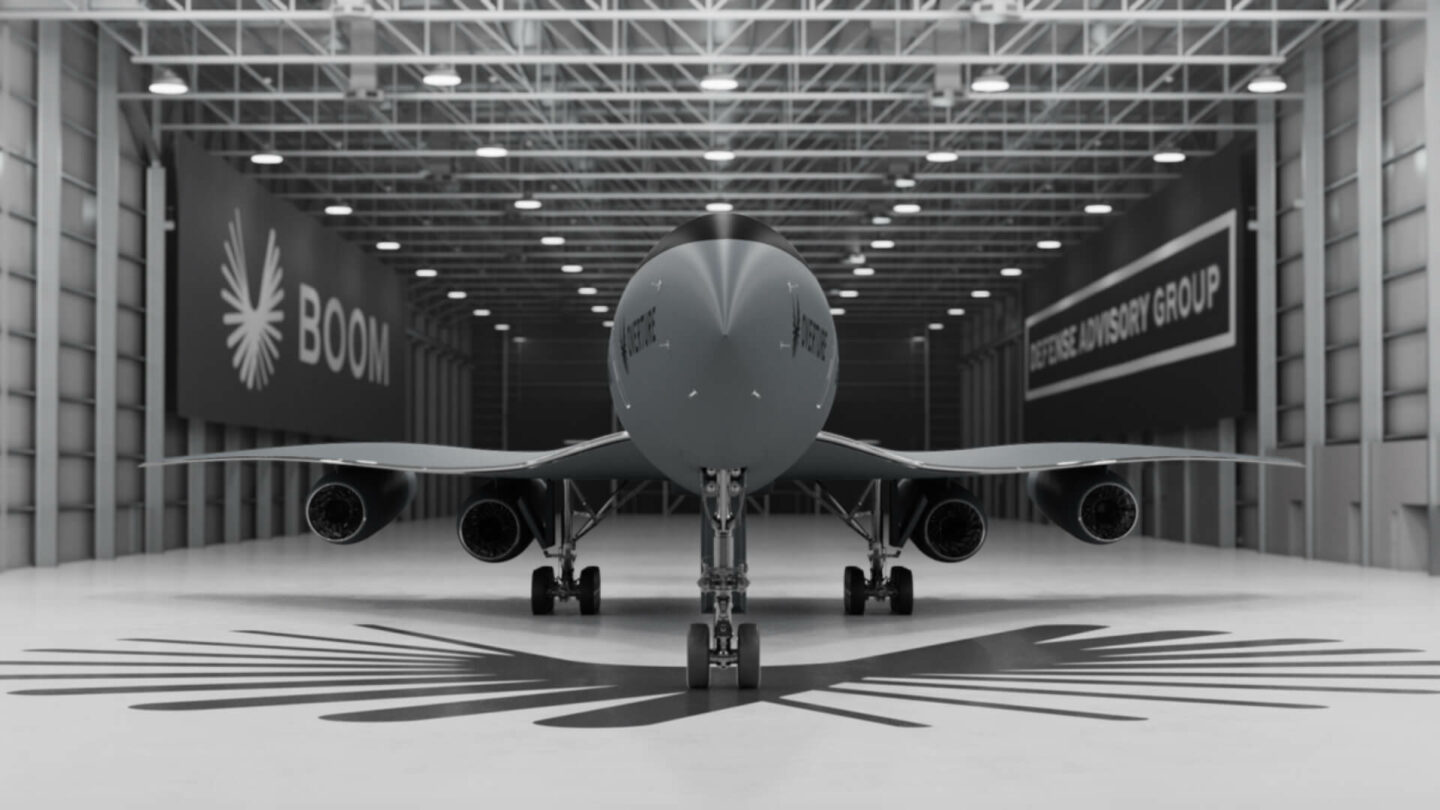 With that context, the Air Force and Boom initiated discussions a few years ago, which led to Boom developing conceptual designs for rapid executive airlift. Since that time, we internally conducted an analysis with Northrop Grumman focused on how Overture could be leveraged for additional national security missions. We decided it would be further beneficial to have a small group of outside experts look in, evaluate Overture and the analysis, and provide a critical assessment. By all measures, it was a valued success and it was agreed that it should be a standing advisory board. The Defense Advisory Group was formed with the purpose of assessing Overture for national security missions. The founding members bring valuable military experience and defense expertise to the development of defense variants of Overture. The seven founding members range from retired General Officers to Department of Defense civilian senior executives with expertise in mobility operations, executive airlift, Air Force acquisitions, and research and development within the defense community.
Learn more about Boom's Defense Advisory Group here.
How do you think a defense variant of Overture could have helped on any of the missions you were a part of or knew about during your military career?
Honestly there is always a need for a quick reaction capability for many Air Force missions. Combat aircraft have long benefited from supersonic speed which offered a quick reaction capability. However, I would argue mobility airlift, executive airlift, special operations, and Intelligence, Surveillance, and Reconnaissance (ISR) missions, just to name a few, would also greatly benefit from a supersonic quick reaction capability.
When you're not at work, where would we be most likely to find you?
When I am not at work, I can be found enjoying time with friends, traveling to new places, spending time with my significant other, doing Cross Fit, hiking, biking, motorcycling, or skiing and snowshoeing in the winter.
What would be the first destination you'd want to fly to on Overture?
This is a fun one and it's really not too far off. Perhaps Hawaii or pretty much anywhere in the Mediterranean would be great!