We're celebrating World Pilots' Day with a supersonic legend, Mike Bannister. Bannister flew more hours on Concorde than any other pilot — and even recently wrote a book on the topic, Concorde: The thrilling account of history's most extraordinary airliner.
We caught up with him to learn more about what flying supersonic is really like and what his thoughts are on the future of sustainable, supersonic flight on Overture.
What does World Pilots' Day mean to you?
It's IFALPA's World Pilots' Day and is every 26th April. It marks the never ending, and always developing, vital contributions that pilots make to aviation safety and security. In doing so it celebrates what has gone before, and what is still to come.
What made you want to become a pilot?
At the age of just seven I watched a small aircraft fly over the beach at Bournemouth on the English South Coast. It was on its way to somewhere exciting. I calculated that the five and a half hour coach journey that we had taken to get there would be only 20 minutes in that aircraft. I hate coach journeys, so I was sold. I wanted to be a pilot.
Walk us through what it was like flying Concorde for the first time?
The power! Using full power, and reheat, but 65 tonnes below maximum weight, it was like a rocket pushing me back in my seat. Before I knew it I was at 4,000 feet – way above where my instructor had told me to level off. Sensory overload, but in the very best way.
What is it like flying supersonic versus subsonic from the pilot's perspective?
Twice as fast, twice as high and twice as many things to do. You had to be on your game all of the time, but it was such fun. It was like a thoroughbred rather than a riding school hack or a sports car rather than a truck. You could fly her with your fingertips at twice the speed of sound.
What is your favorite memory of flying Concorde?
Flying at 1,000 feet across London and approaching Buckingham Palace for Her Majesty The Queen's Golden Jubilee, but in very close formation with nine aircraft of the RAF's Red Arrows. We could clearly see Her Majesty waving to us.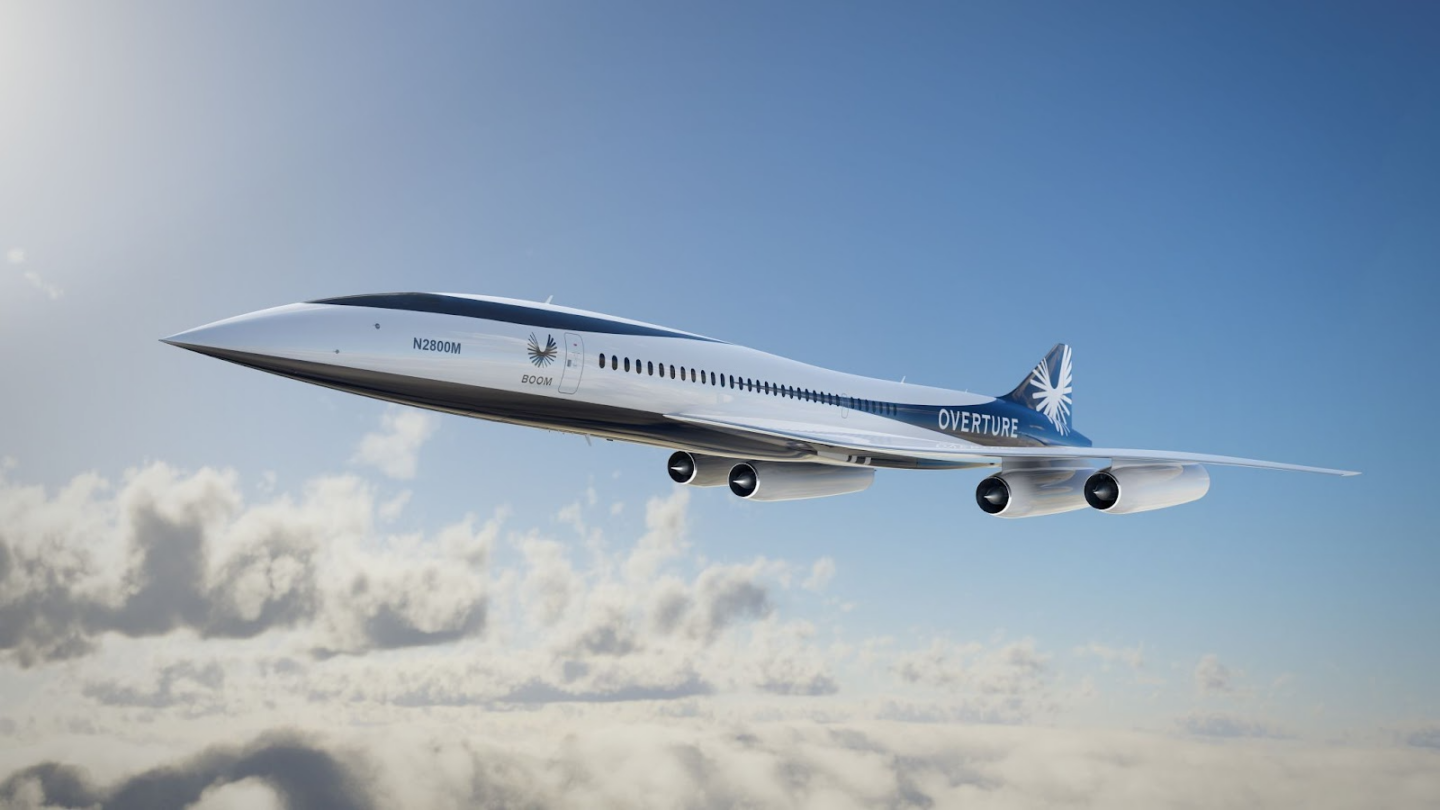 Why are you excited for supersonic travel to come back?
The human race never takes backward steps for long. It's time to buy back time again. To travel faster than the sun. To get there before you leave. To arrive feeling fantastic. To make the most of every moment.
How do you think the world will change once we have sustainable supersonic travel to every corner of the globe?
Making supersonic travel affordable, accessible, widespread and environmentally friendly will do for aviation what the wide bodied jets did in the 1970's and help the world to become more connected, more caring and more understanding of others.
How will flying at 60,000 feet on Overture help with turbulence?
Overture will be way above the turbulence found at subsonic levels. It'll have a smooth ride with no bumps, no jolts, and the greatest views as you relax in comfort with the finest service in the air.
What excites you about sustainable aviation fuel?
Apart from its 'green' credentials it is contributing to a worldwide understanding of what aviation can achieve for the benefit of the human race.
From your view, how will Overture compare to Concorde?
Like a 2020's version of a 1960's classic. The same great concept, the same height, similar supersonic speeds, more environmentally friendly, more economic, more comfortable and better for the planet. Those who were closely involved with Concorde will be thrilled to see Overture fly, and to 'hand over the baton'.
Learn more about Overture here. And to check out Mike Bannister's new book — Concorde: The thrilling account of history's most extraordinary airliner — follow this link.