From the moment you step foot on any Japan Airlines aircraft, you will be greeted with a welcoming smile and bow that makes it clear that service is at the heart of what they do.
A team from Boom Supersonic — Megan Young (SVP, Passenger Product Experience), Chris Wright (Director of Product Design), and Miran Liu (Head of Business Development & Partner Relations) — was able to experience that firsthand aboard a Japan Airlines flight from Los Angeles International Airport to Haneda Airport.
From offering passengers control and customization of their eating schedule onboard to their self-service snack and beverage area, the Boom team was able to experience the human-centeredness key to the airline's ethos.
JAL's "anytime you wish" meal service in business class, in addition to its main menu offering, gives passengers more meal choices and the ability to order when they want to eat throughout the flight. A self-service area offers passengers a "destination zone" to visit during the flight and makes the time pass quicker. On each flight, there is a feature wall displaying seasonal photos to enjoy while choosing from a variety of available beverages and snacks.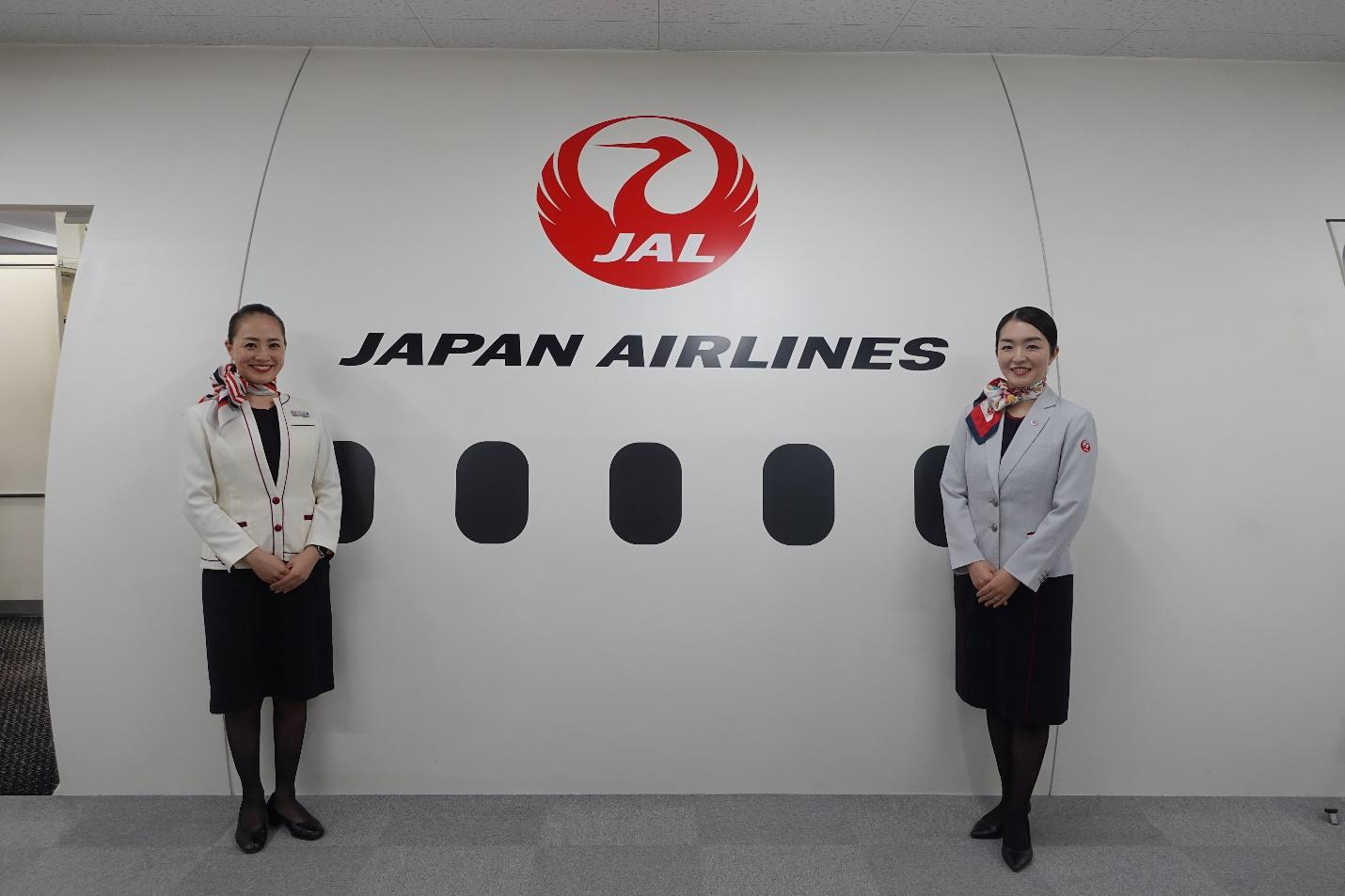 All in all, service is one of JAL's key focuses. JAL cabin attendants not only go through initial service training, but continue to refine their hospitality, or omotenashi, skills with support from senior crew members during each and every flight. For example, cabin crew may incorporate the three concepts of kubari, warm hospitality through thoughtful acts, which is an inherent part of Japanese omotenashi.
Mekubari, or watchfulness is the act of paying thoughtful attention by looking for unspoken signs or signals that there may be a need.
Kikubari is the ability to selflessly anticipate needs and address them before being asked and without seeking thanks in return.
Kokorokubari comes from the heart, giving attention to detail and learning to make each guest feel that they are thoughtfully considered.
"From our trip, it was abundantly clear that human-centeredness is key to JAL's culture," said Young. "They emphasize service above all. That begins with fully understanding the needs of their passengers, which informs new and innovative ways to deliver a differentiated passenger experience."
The benefits of JAL's unwavering commitment to the passenger isn't limited to the onboard experience. It extends to the company's safety culture and innovation across the entire travel journey. Once in Tokyo, the Boom team visited JAL's Safety Promotion Center and Innovation Lab, both of which showcase the care and passion Japan Airlines has for their passengers and their employees, including crew. Here are some highlights of our team's visit to JAL's Safety Promotion Center and their Innovation Lab.
Safety Promotion Center
The Safety Promotion Center, which opened in 2006, is located near Haneda International Airport. It is a training facility for employees of the airline and is open for those interested in aviation safety. The center reconfirms the importance of flight safety and educates visitors on the lessons learned from the JL123 Mt. Osutaka accident on August 12, 1985, which resulted in the loss of 520 lives. Another important mission of the center is to ensure the tragic event will never be forgotten.
This tour provided insight into JAL's approach to passenger and crew safety and safety education as a critical part to their company culture. For JAL, safety is not a one-time lesson, but instead a continuous learning experience—they are constantly adjusting their culture to ensure the safety of their passengers and crew.
"JAL's culture aligns very well with ours at Boom," said Young. "Looking back to learn from history is a vital part of constantly iterating and continuing to innovate for the future, with the well-being and safety of passengers and crew always at the forefront."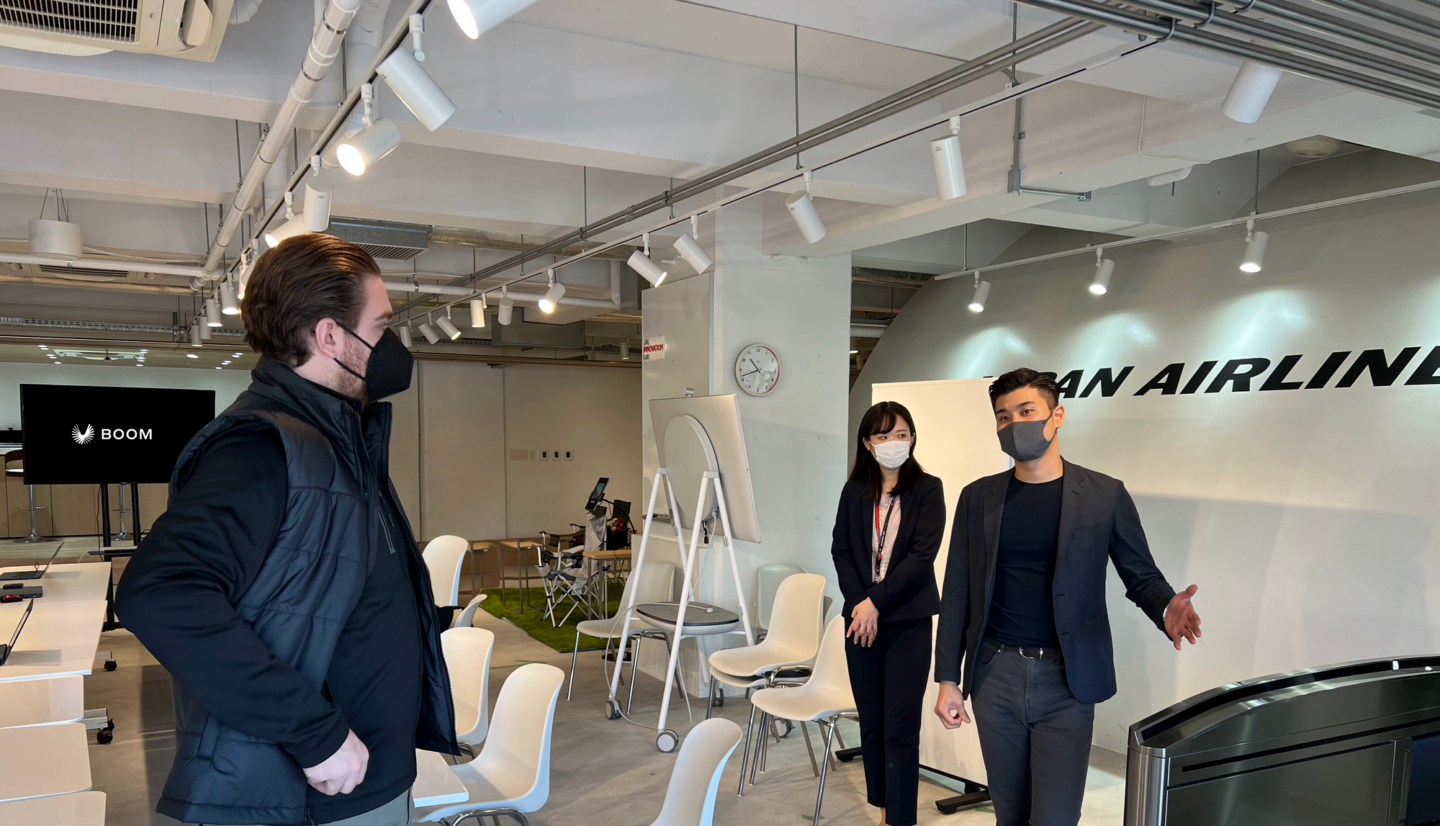 JAL Innovation Lab
In April 2018, the JAL Innovation Lab opened as a space to leverage knowledge from both inside and outside the company. Currently, the JAL Innovation Lab has 22 members from different functions across the airline, who use this department-neutral space to test new ideas.
"We use this comprehensive effort to look at all aspects of the travel ecosystem," said Masaru Saito, Vice President, Innovation Department. "We want to ensure multiple viewpoints are evaluated to look at how to improve and collaborate in service of our passengers and crew."
The lab has a space that resembles an airport or aircraft cabin, enabling ideas to be quickly shaped and the process from planning to verification to be carried out in an integrated manner. JAL also collaborates with over 100 external partners to create new services by fusing human capital with external technology.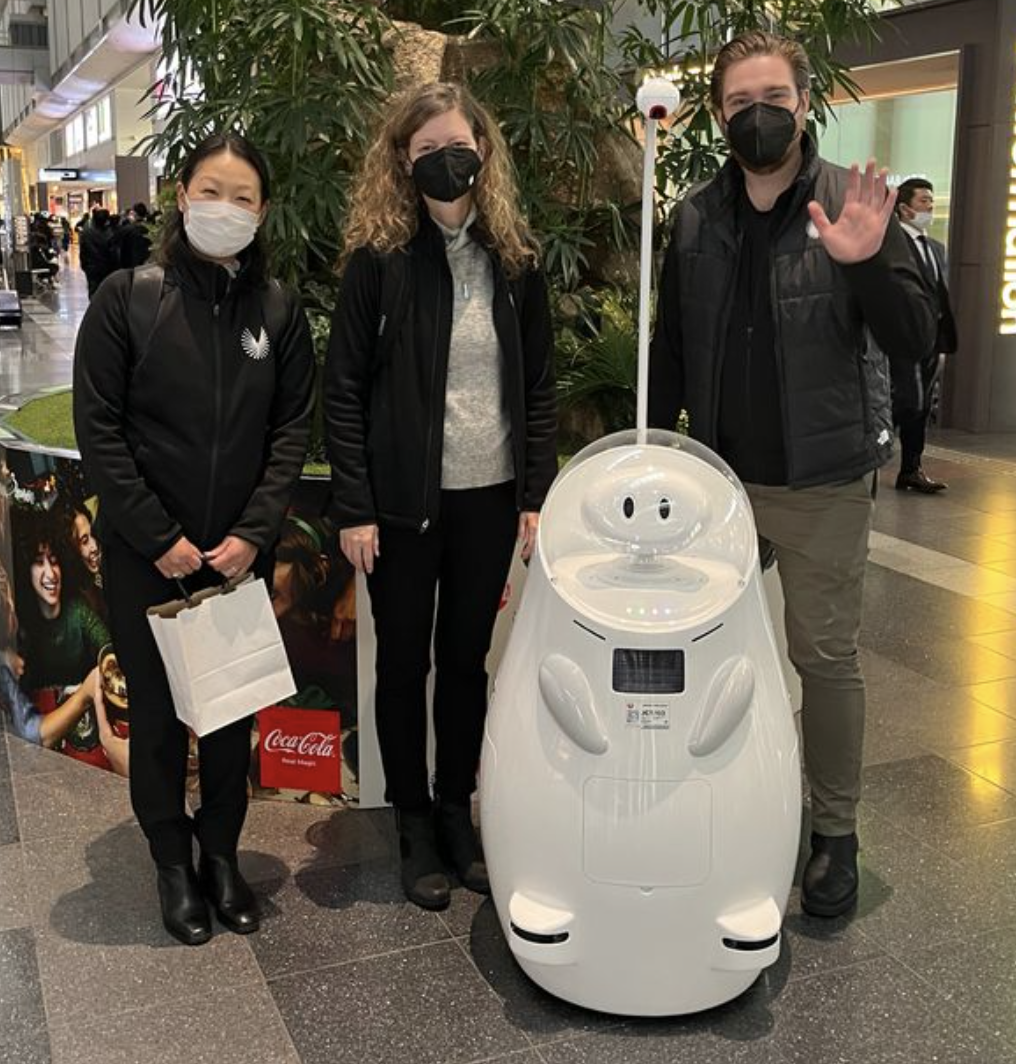 So what has come out of the JAL Innovation Lab? The Boom team got to see two of the projects:
JET: A robot assistant at airports to allow employees to work from home.
JET adds a more human touch than just a robot assistant; a human is the one still leading the interactions, just through a robot interface.
Employees can monitor and see when someone approaches JET with a camera, personally control JET to move through the airport, and also maintains the employee's voice (vs. a robot voice), which adds a human element to any JET interaction.
JET also contributes to employee accessibility for those in need.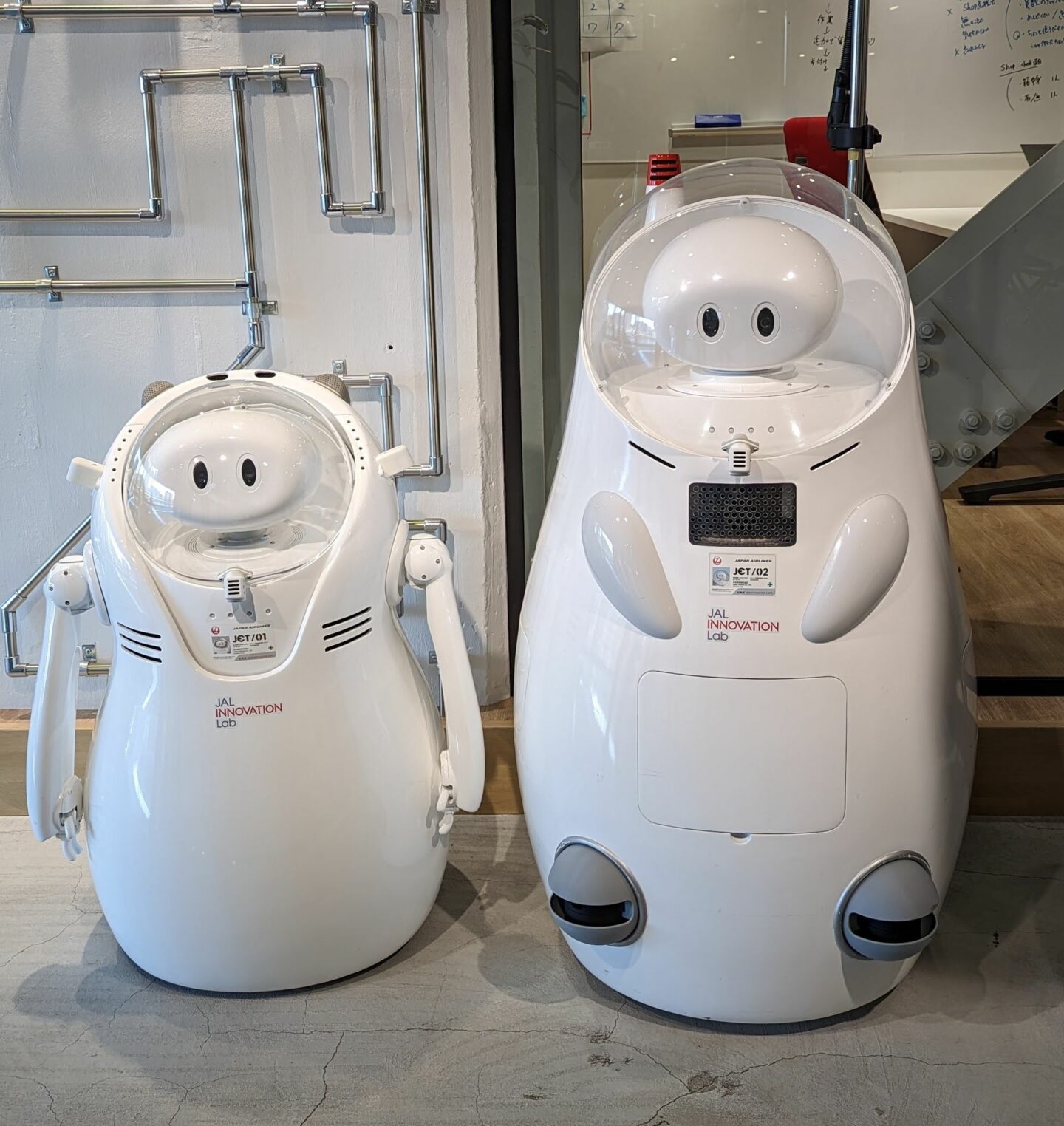 Whill: An AI wheelchair that takes passengers directly to the gate.
Whill provides safe transportation throughout the airport complete with luggage storage.
The wheelchair doesn't require any input other than the desired gate.
Whill is extremely simple to use and takes the stress out of the pre-boarding journey.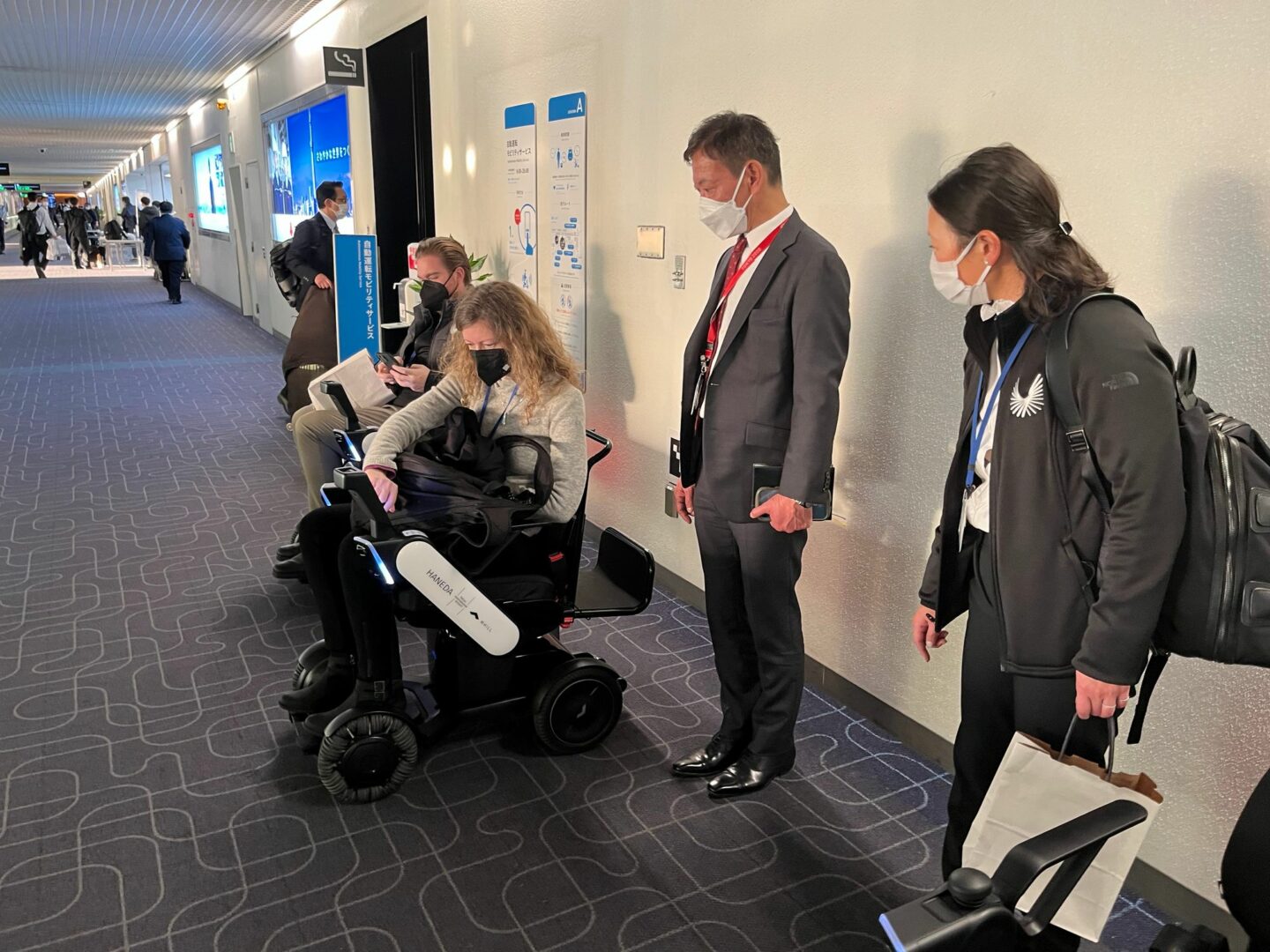 "We share similar approaches of starting with a passenger and employee need," Young said. "JAL explores various approaches to address the opportunity, bring together internal and external resources to build the prototype, and iterate until it has successfully met the need."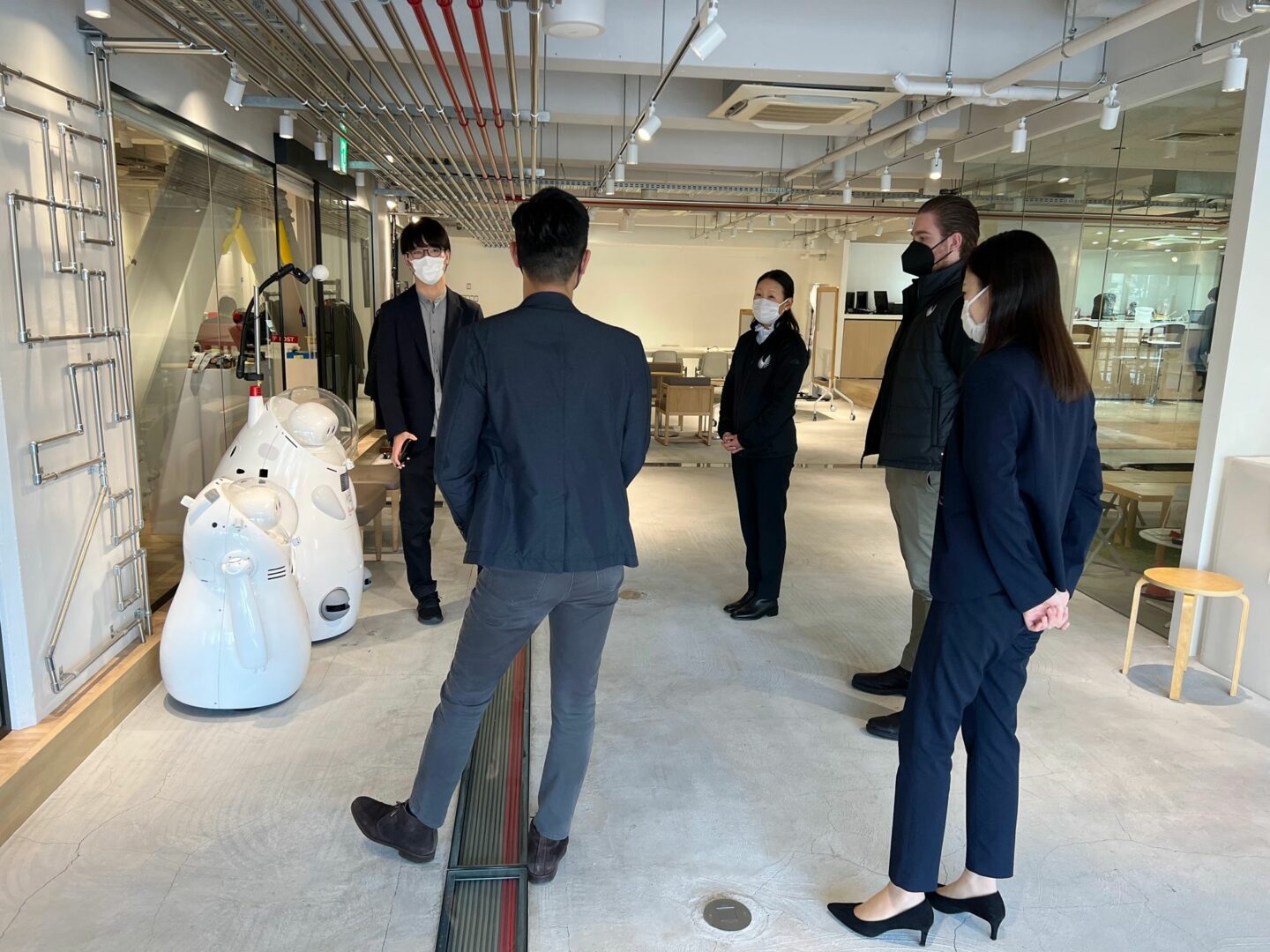 JAL and Boom Partnership
In 2017, Boom and Japan Airlines announced a strategic partnership to deliver supersonic travel to passengers. As part of the agreement, JAL made a strategic investment in Boom and the two companies outlined that they will collaborate on such efforts as aircraft design and the passenger experience for supersonic travel. JAL also has the option to purchase up to 20 Boom aircraft through a pre-order arrangement.
"It was inspiring to see all that JAL is doing to put its employees and passengers first," said Young. "It's why since day one, Boom has been designing and iterating on Overture with our airline partners and their passengers in mind."
Learn more about Overture here.