Franziska Gsell is the Chief Marketing Officer of IWC Schaffhausen. She also heads the Swiss luxury watch manufacturer's Sustainability Committee. In this interview, Gsell talks about IWC's sustainability journey, its new collaboration with Boom, the history and characteristics of the brand's Pilot's Watches, and the significance of these timepieces today.
Before we start, tell us a little bit more about IWC Schaffhausen.
With pleasure. In 1868, the American watchmaker and engineer Florentine Ariosto Jones travelled from Boston to Schaffhausen and founded the "International Watch Company." By combining skilled Swiss craftsmanship with modern industrial technology from his homeland, he established the first centralized watch production in Switzerland. With the visionary line concept for the assembly of watch movement he laid the foundation for IWC's unique engineering approach to watchmaking.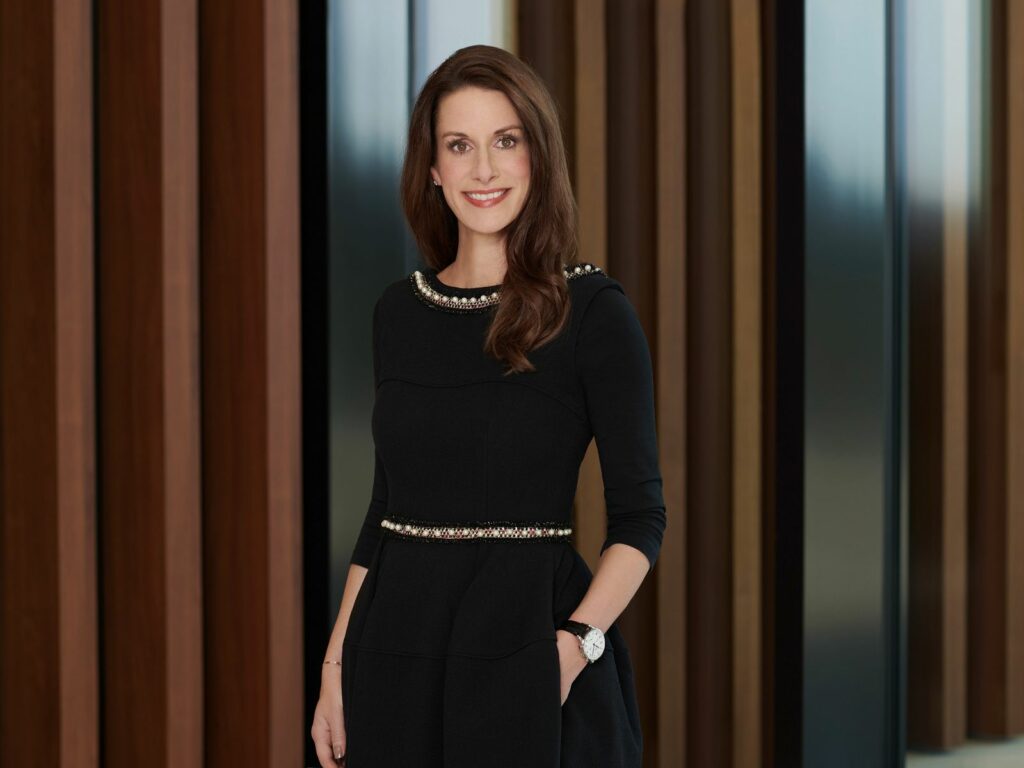 How did the idea of a partnership with Boom evolve?
Aviation has always been at the core of IWC. We manufactured our first Pilot's Watch back in 1936. Since then, we have always worked with pioneers and supported them on their quest to conquer the skies. Boom is the next pioneer in aviation, so it seemed natural for us to work with them. Our partnership is based on three values intrinsic to both companies: a special relationship with time, engineering excellence, and – of course – the commitment to integrate sustainability across the entire lifecycle of our products.
In a nutshell, what is the genesis of IWC's commitment to sustainability?
A mechanical watch from IWC Schaffhausen is engineered to last forever. Our timepieces are often handed down to the next generation, and they never become obsolete. Hence, sustainability is in the very nature of the product. But this product needs to be made responsibly. Therefore, we continuously improve every element of how we design, manufacture, distribute and service our timepieces in the most responsible way we can.
Why is being transparent essential for any company that commits to sustainability?
Transparency is key. If you want to be honest and trustworthy, you must be transparent. For this reason, we decided to open the window into our company in an unprecedented way. In 2018, we became the first Swiss luxury watch brand to publish a sustainability report according to the standards of the Global Reporting Initiative (GRI). The second report followed in 2020. An integral part of our reporting is the definition of clear and measurable targets. For the current cycle, we have defined nine targets that we are now working on.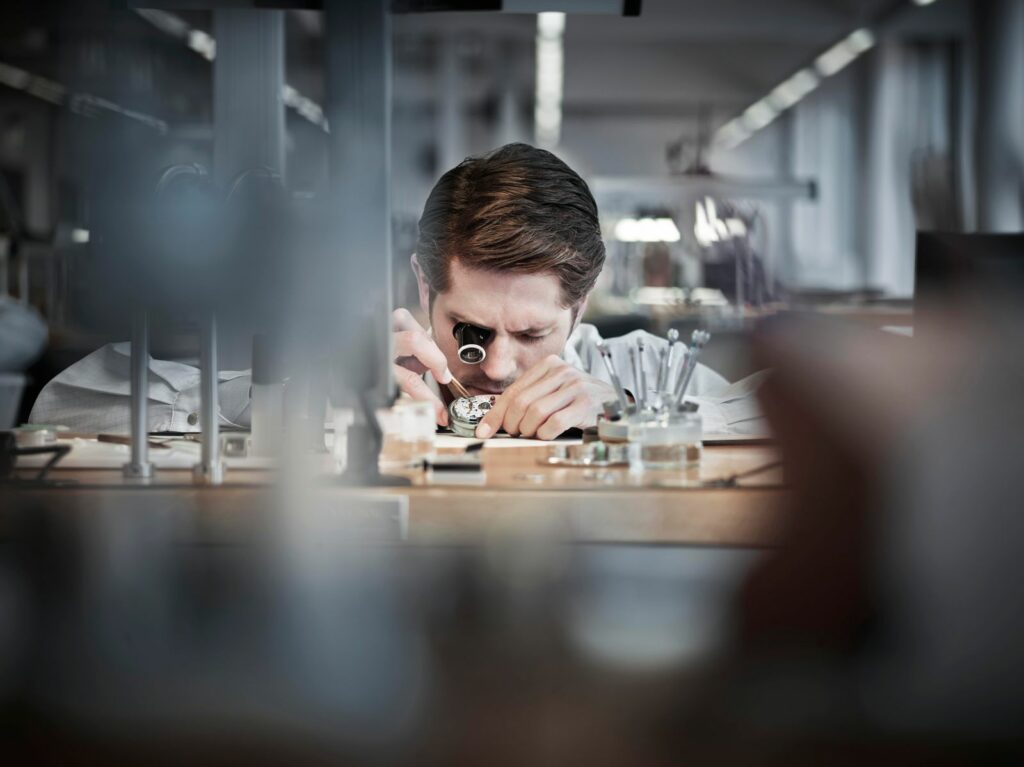 Boom and IWC build their brands on a foundation of sustainability. What do you say to other organizations that feel this transformation is too tricky for mature companies?
It's never too late to start. Being sustainable is a must, and sustainability is a journey that is never finished. You need to start somewhere, and the deeper you dive into the topic, the more you will find other areas where you can still improve. For instance, we have taken great strides to reduce the environmental footprint of our manufacturing.
When we built our new Manufakturzentrum, we incorporated many green building features into the design. For example, we have installed solar panels on the roof, and draw water for cooling and heating from two groundwater sources. We are reducing our energy consumption using automatic lighting control coupled with LED lights. A sensor-controlled sunshade system also prevents the building from heating up unnecessarily. On the other hand, we reuse the waste heat from our equipment, and the whole facility is powered by Swiss hydroelectric power. Today, our footprint is so low that we are increasingly looking into other areas like our supply chain or logistics.
Why is sustainability across the entire supply chain so crucial?
You cannot claim to make a sustainable product if you don't know what goes into it. We care about what our customers wear, down to the smallest detail. We have strict guidelines for our suppliers, especially when it comes to precious metals or diamonds.
Since 2012, we have been a member of the Responsible Jewellery Council (RJC), the leading standards organization for the watch and jewellery industry. In 2021, we became the first luxury watch manufacturer certified to the Chain of Custody standard. So, the gold and platinum used in our supply chain are fully traceable and responsibly sourced.
Let me give you an example of what this means for you as a customer. If you purchase a Pilot's Watch in 18 carats 5N gold, we would be able to tell you for each gold component, such as the case ring or the crown, from which supplier the gold was sourced and from where it originates.
IWC is a pioneer in Pilot's Watches. Can you talk a bit about their history?
In the early days of flying, a precise wristwatch was an essential tool in the cockpit. Pilots needed it, for example, to monitor flight times or engine operating hours and perform celestial navigation during visual flights. So quite naturally, pilots were involved in the design process from the beginning. Our first Pilot's Watch was the brainchild of the two sons of IWC's then-owner, Ernst Jakob Homberger. They were both passionate pilots and knew precisely what was needed from a watch for the cockpit.
What are the essential design features of a Pilot's Watch?
Easy legibility is fundamental. For this reason, the most important design feature is the dial, which is reduced to the absolute essentials. It imitates the design of an easy-to-read cockpit instrument, enabling pilots to read the time at just a glance even when visibility is limited.
The distinctive instrument design is still the hallmark of our Pilot's Watches. What's more, our Big Pilot's Watch also features a distinctive conical crown. In the early days of flying, it enabled pilots to set their watch even when wearing the gloves of their flight suits.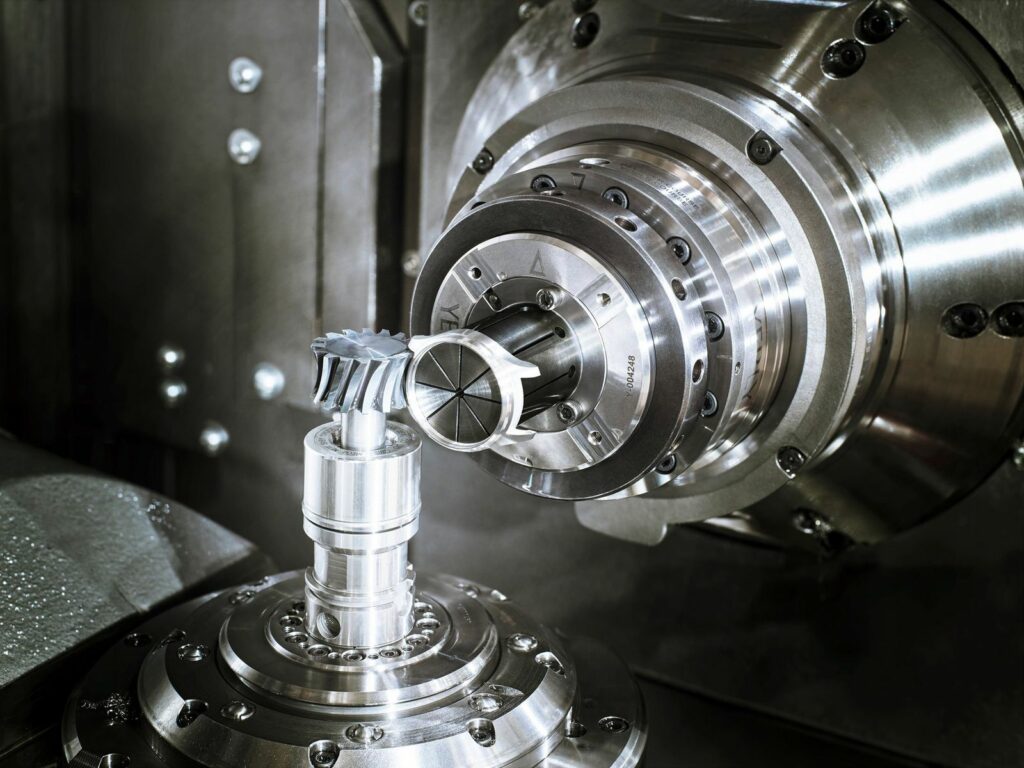 How did Pilot's Watches evolve over the years?
Throughout its history, IWC has manufactured numerous "mil-spec" watches to the stringent specifications of the military. The most famous one is the Mark 11, a navigation watch developed in 1948 for the British Royal Air Force (RAF). Its most crucial technical feature was a soft-iron inner case, which shielded the movement against the magnetic fields emitted by the radar equipment in use. Another feature was the specially secured front glass, which could not detach from its place even if there was a sudden drop of air pressure.
What role do advanced materials play?
Our TOP GUN models, for example, are engineered with a focus on maximum robustness and performance. They are made using extremely tough and resilient case materials such as titanium, ceramic and Ceratanium®, a ground-breaking new material developed by IWC. It is as light and robust as titanium and at the same time similarly hard and scratch-resistant like ceramic. Within the scope of the IWC military program, we design watches for professional jet pilots. They put our watches to the test in the harsh environment of the jet cockpit every day and share invaluable feedback with our engineers and designers.
What is the significance of a Pilot's Watch as we move towards the future of aviation?
Pilot's Watches are robust and reliable sports watches that will accompany you during every activity. Thanks to their sporty and elegant design, they cut a fine figure in any situation, and you can combine them with any outfit. But there is also an emotional aspect to them. Pilot's Watches reminds you of the story of aviation every time you look at the dial, and this story continues today because pioneers like Boom dare to write the next chapter.
Click here to learn more about IWC's approach to sustainability.