For the explorer, a pilot certificate is a golden ticket to freedom. With the right preparation and planning, pilots gain convenient access to some of the most hard-to-reach corners of the earth.
In this second installment of the 'Pilot's Perspective' series, Boom employees reveal the fly-in destinations that have made earning a pilot's license worth it.
From the hair-raising routes to the backcountry adventures and vacation getaways, these are a few of Boom's favorite pilot tales.
Where is the most memorable destination you've flown?
Greg Krauland, Chief XB-1 Engineer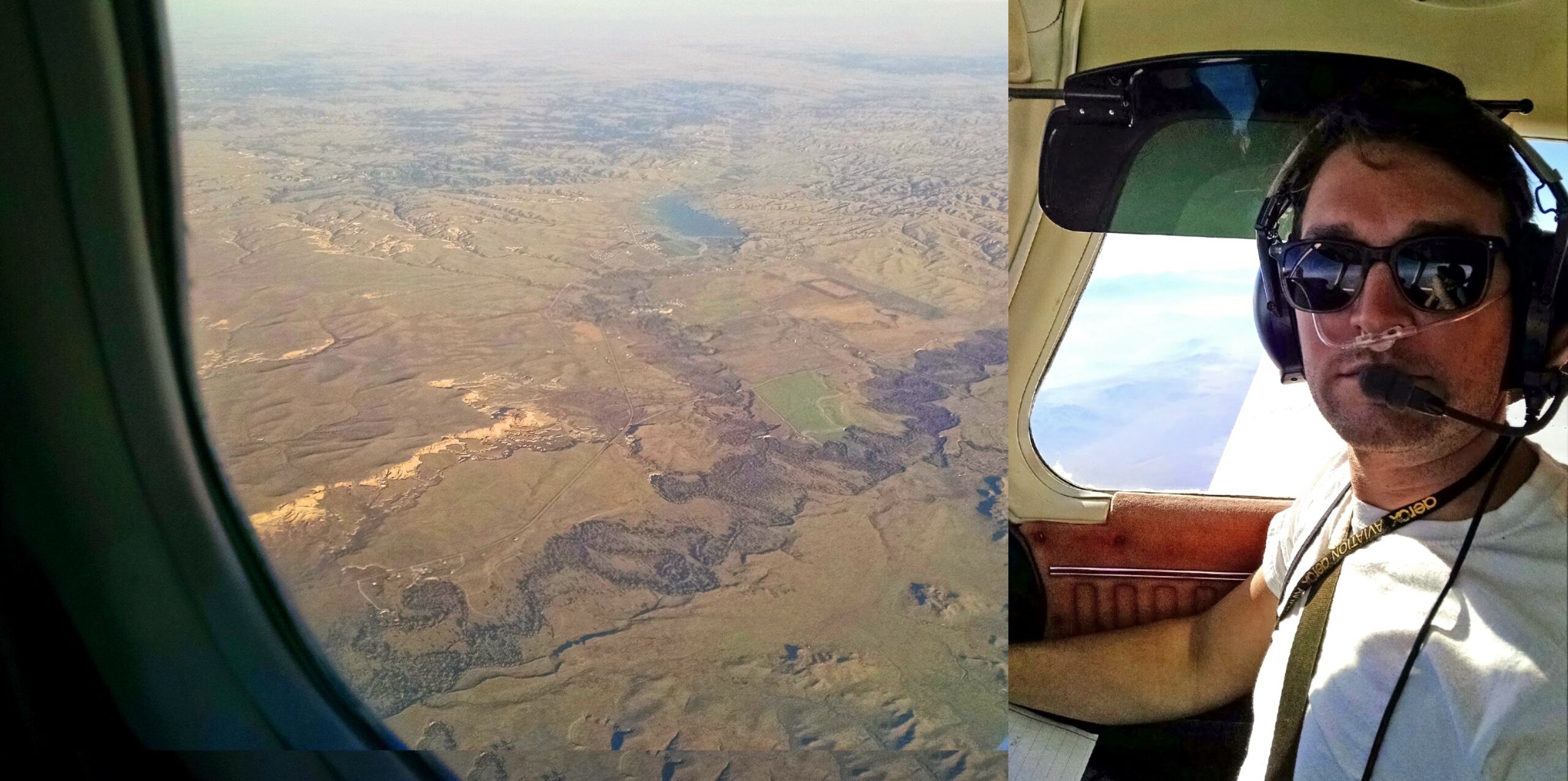 "I flew across the country with a friend from Stockton, California to Taunton, Massachusetts. It was my first time taking a long (>300 mi) cross-country trip, and I got to see a lot of the US from the air at a much lower altitude than an airliner. The realization of how accessible the US is by small airplane made it special."
Erin Young, Lead Flight Controls Engineer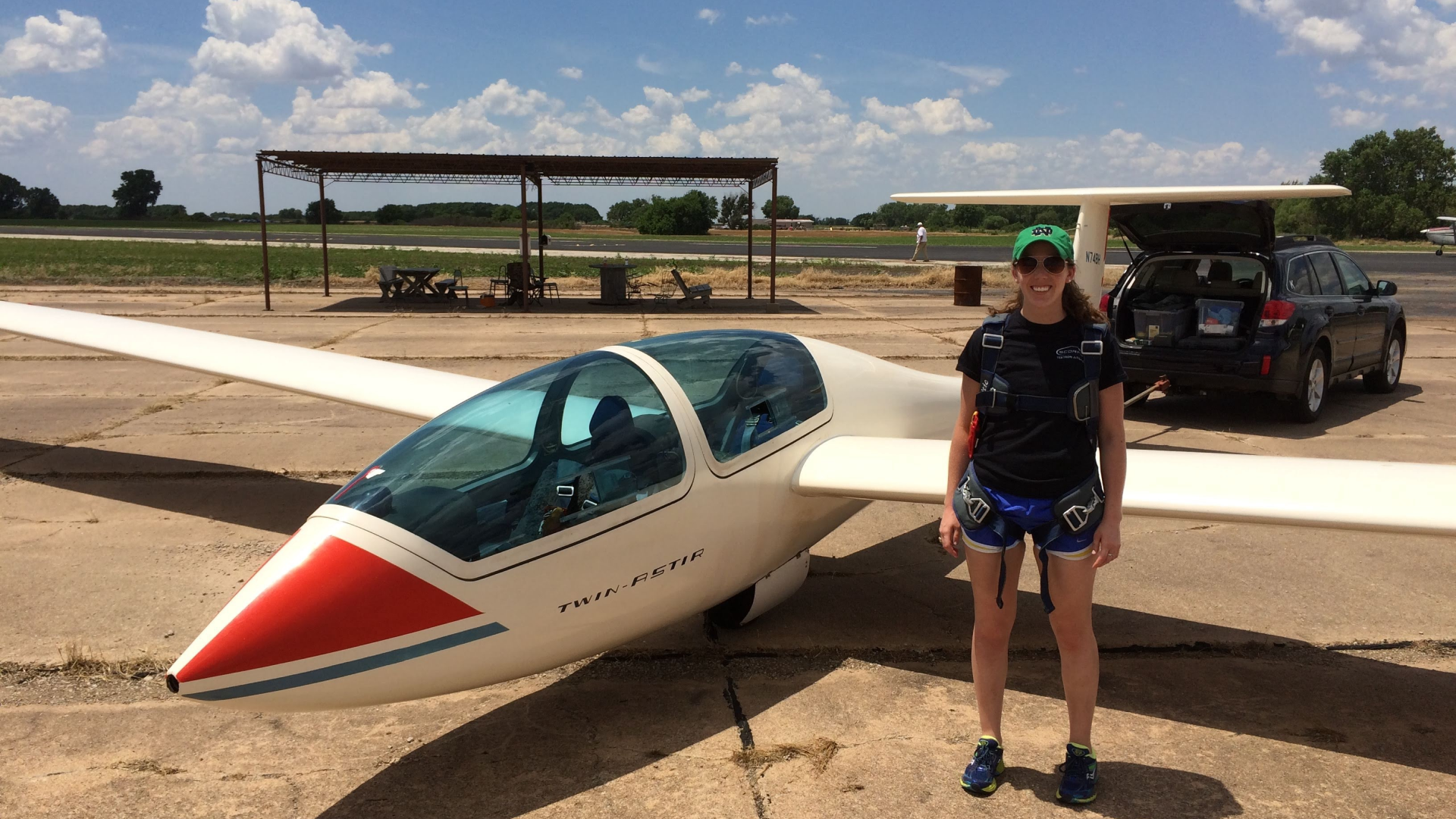 "The coolest place I've traveled has more to do with the flight than the location. I did spin training with my instructor after receiving my pilot's certificate.
On that flight over Wichita, we had a call come on the radio advising all pilots in the area that a tornado had touched down 60 miles north of where we were. This happened as I went into my first spin, so it was a little disconcerting, but when I recovered, we could see the entire tornado, from cloud to ground, moving it's way through Hutchinson. It was the craziest thing I've ever seen. And very eerie to see it from a plane, even from a safe distance. I'll never forget that experience!"
Michael Tuccio, Systems Engineer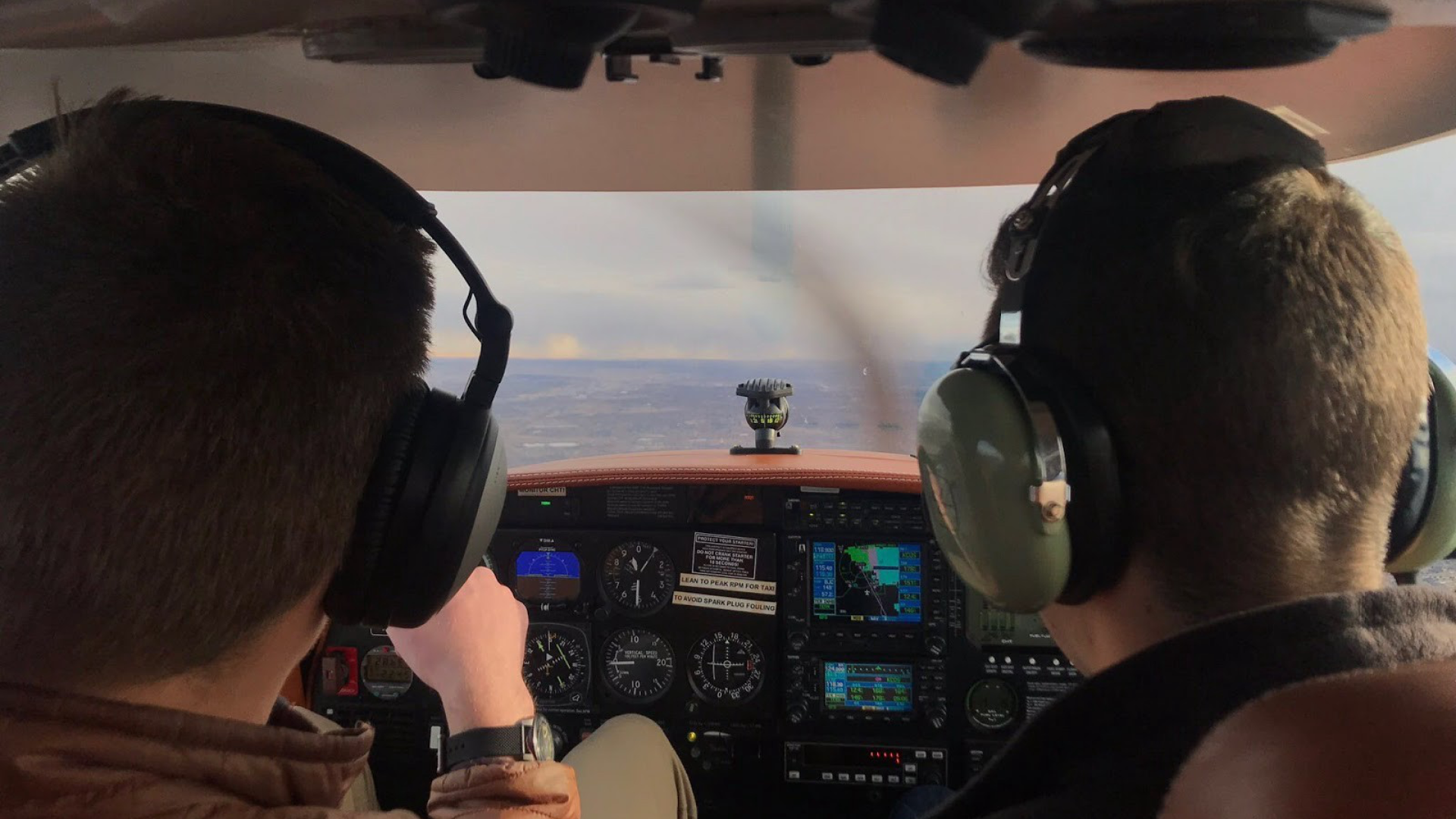 "This past summer I flew into the Telluride airport. It's a challenging, but gorgeous approach tucked away in the Rocky Mountains. It was on my bucket list when I moved out to Colorado for Boom. The flight was a blast and I hope to make it back out there during ski season."
Phil Le Goubin, Aerodynamicist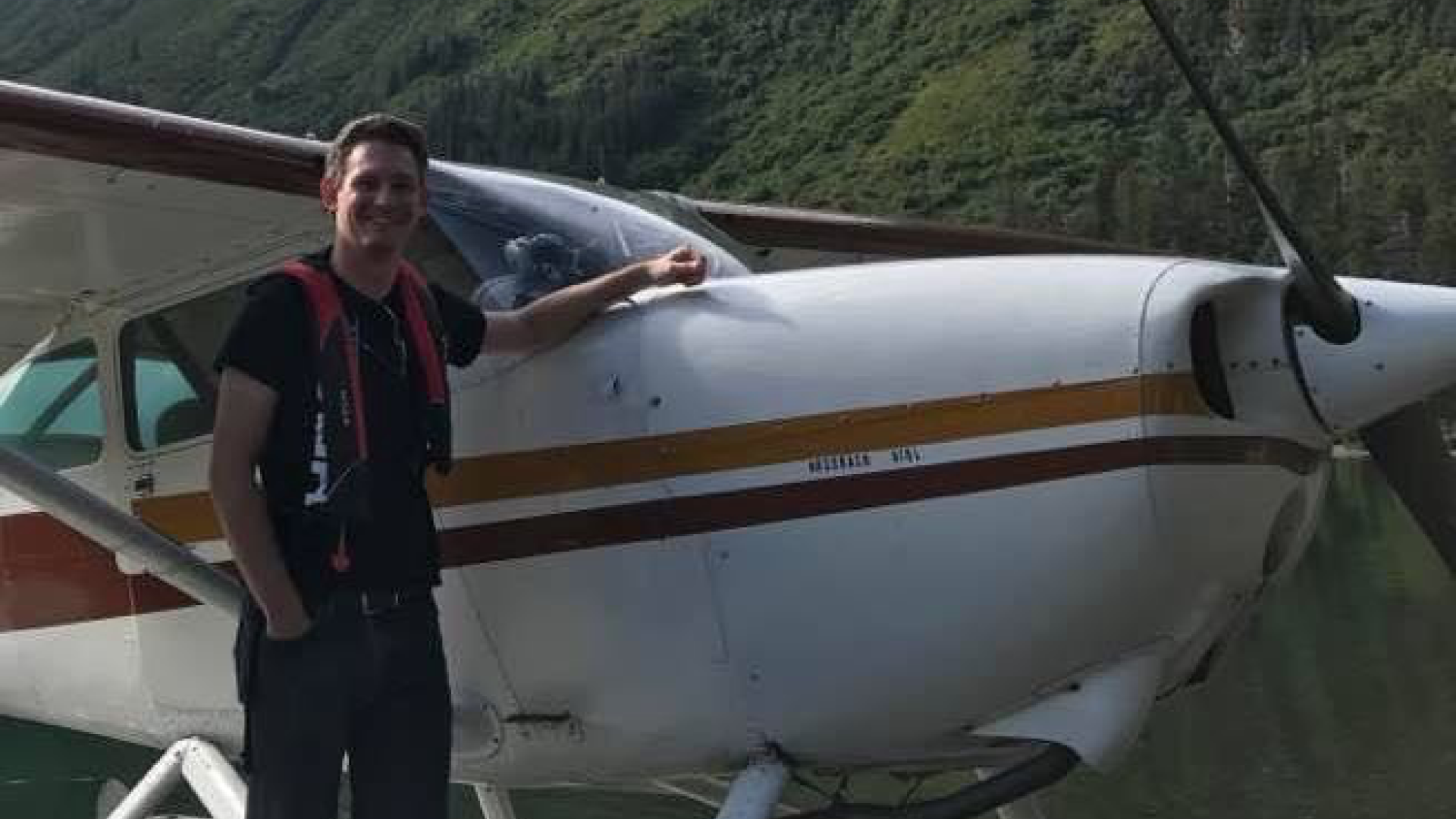 "Flying from northern Utah up to West Yellowstone involves flying through the Grand Teton mountain range. It is absolutely beautiful up there and the youngest mountain range in the Rockies makes for an awe-inspiring flight, especially in a glider. West Yellowstone airport (KWYS) also allows airplane camping, and who doesn't want to sleep under the wing of a plane?"
Nick Sheryka, Principal Flight Test Engineer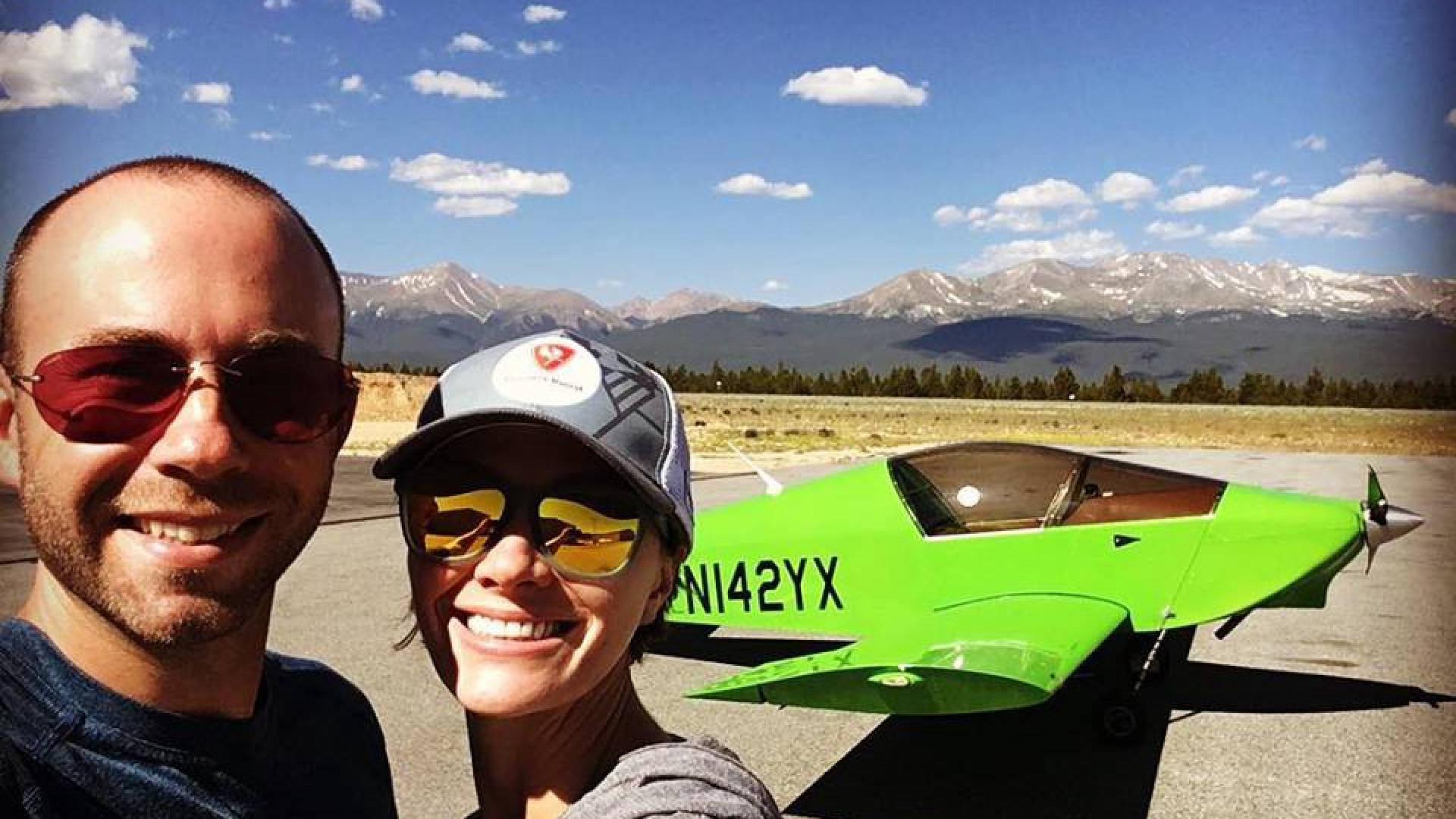 "Exuma Island in the Bahamas. I spent 5 long years building an airplane in the hot desert of Southern California. In the summer of 2018, I finally crossed over the shore line in South Florida, completing my goal of flying across the USA. I continued on 200+ miles out to sea to the Bahamas and had a great vacation where I asked my wife to marry me."
Mark Bassett, Aerodynamics Engineer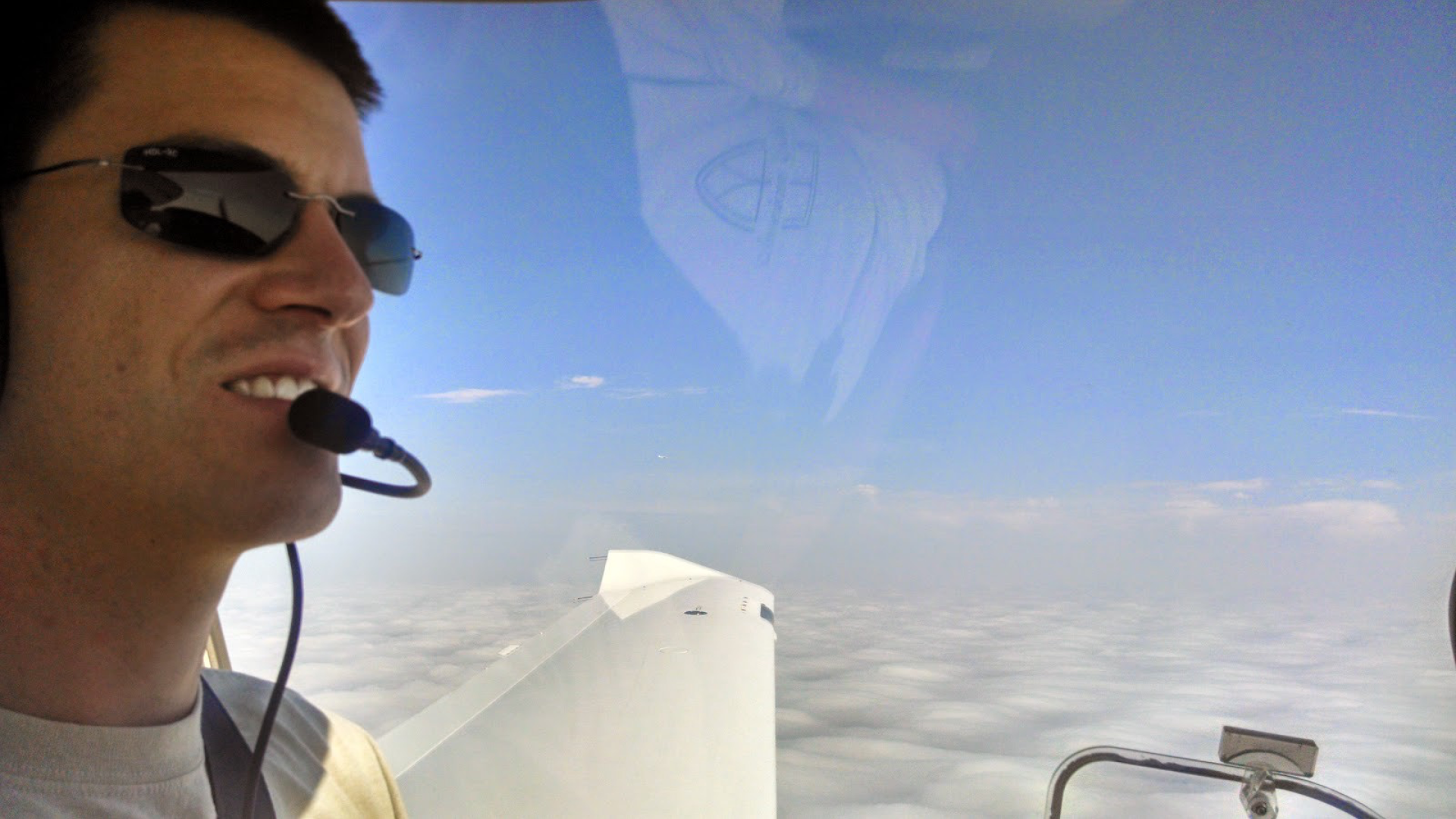 "Flying my family to the boundary waters of Minnesota from California. We were able to visit a ton of family in out of the way places in a short time. We also got to see a ton of the country from the air, which I think is the only way to get an idea of how large the country really is."
From the rigor of training to the destinations that make it all worthwhile, earning a pilot's license is a gateway opportunity for new adventures and experiences.