Can you name the first woman to break the sound barrier or win a national air race? You will soon.
As part of Women's History Month, Boom teamed up with the National Aviation Hall of Fame (NAHF) to spotlight six barrier-breaking women and bring their stories forward. These aviators broke barriers of gender, class, race — and sound — and made an indelible contribution to aviation and the world we live in.
Bessie Coleman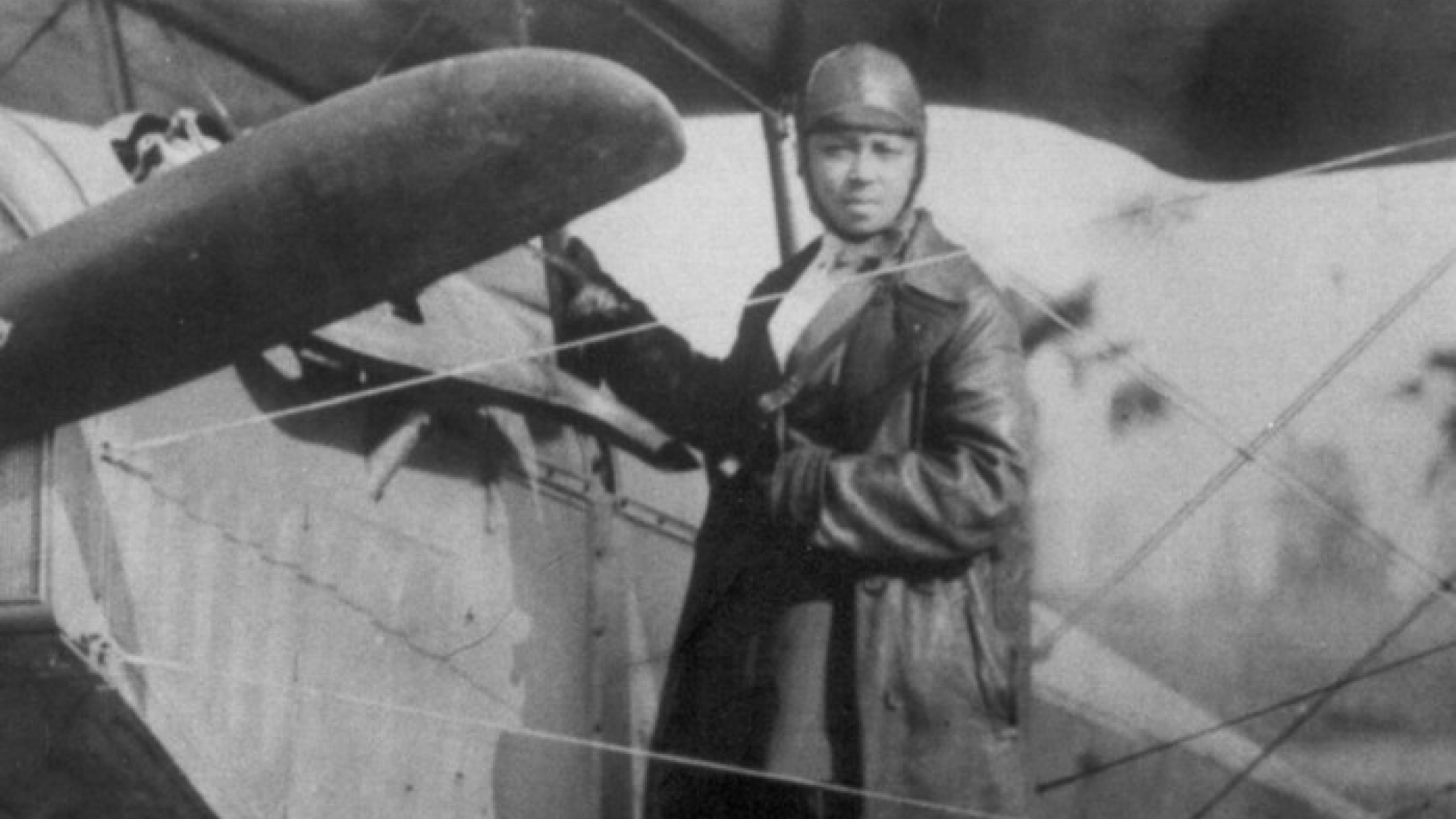 Decades before the first person broke the sound barrier, Bessie Coleman broke even bigger barriers as the first civilian licensed African-American pilot and the first Native American woman pilot. Today, she's inspiring a new generation.
Born in 1892, Coleman was also known for breaking barriers outside the cockpit. Throughout her career, she would only perform at air exhibitions if the crowd was desegregated and permitted to enter through the same gates.
Coleman's ultimate goal was to establish a flying school for African Americans. Her dream became a reality when William J. Powell established the Bessie Coleman Aero Club in LA in 1929.
As a result of being affiliated, educated or inspired directly or indirectly by the aero club, flyers like the Five Blackbirds, the Flying Hobos, The Tuskegee Airmen and others continued to build on Coleman's legacy.
Harriet Quimby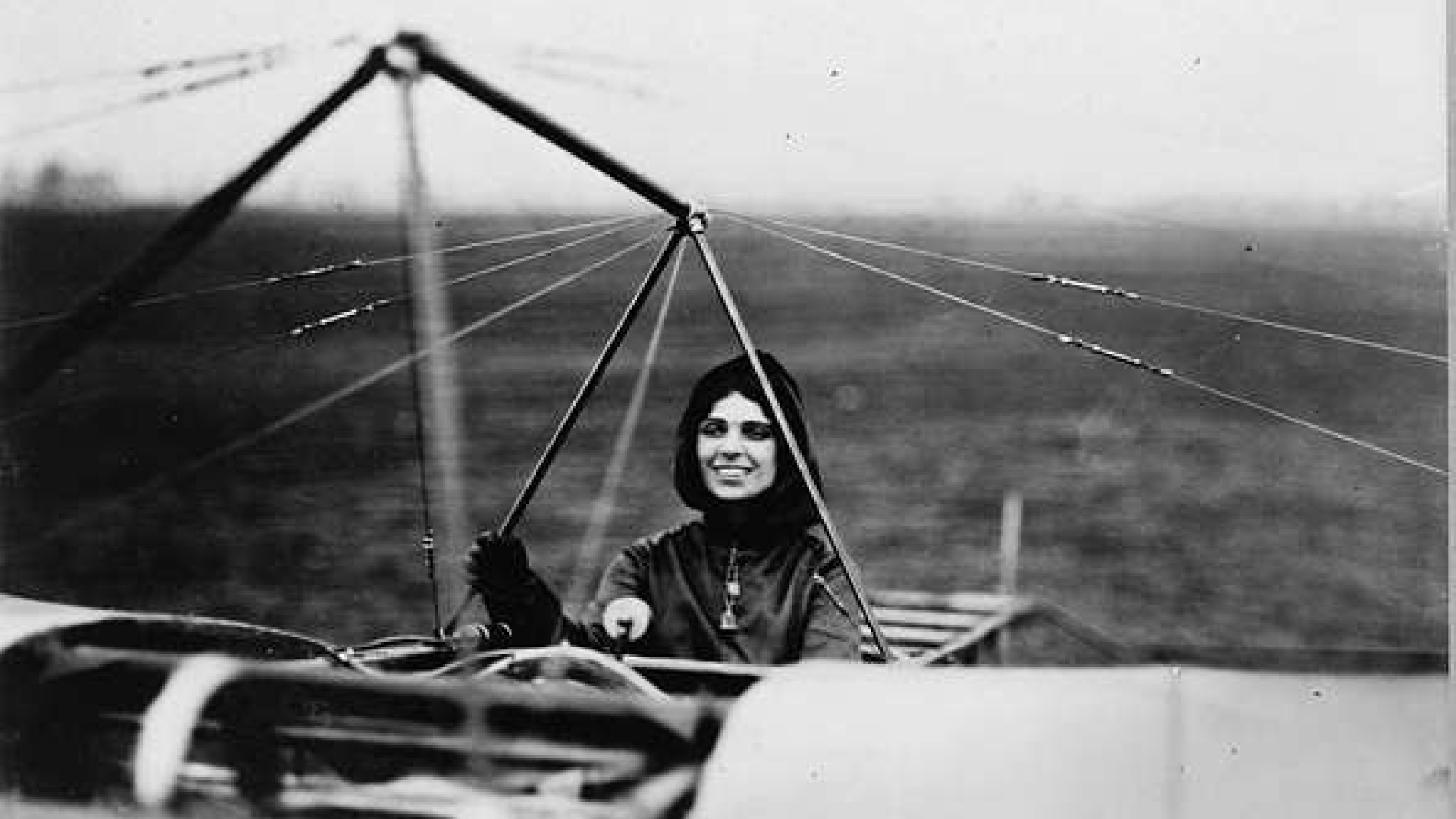 At a time when women's roles were strictly limited, Harriet Quimby was climbing into a cockpit. She also broke barriers on the ground, working as a journalist and writing about the new experience of flight.
Quimby became the first American woman to earn a pilot's license — the 37th license ever issued — on August 1, 1911. Her first published account of flying included detailed instruction on how "ladies might wish to dress for an airborne excursion." It also outlined the mechanics of the aircraft, the equipment, and its quirks.
Her readers were fascinated. Many had never ridden in a car, let alone in an airplane.
On April 16, 1912, Quimby's fame reached its zenith as she climbed into her Bleriot biplane and headed out over the white cliffs of Dover in search of a safe landing in Calais, France. Her flight across the English Channel was a resounding success.
Quimby's place in history was destined to be far more than a footnote. She continued to write compelling articles about pilots and aircraft, and inspired a new generation of aviators.
Louise Thaden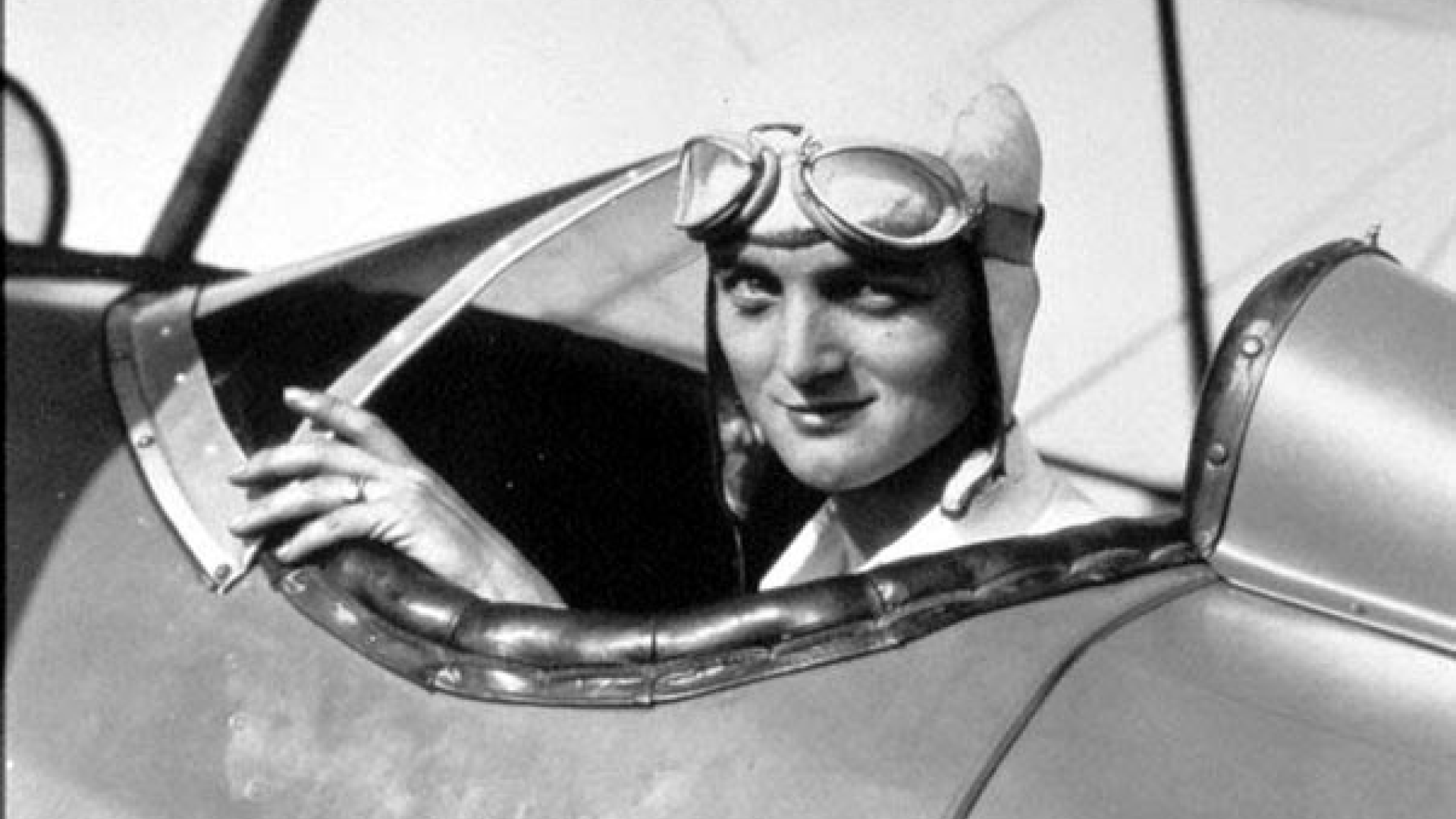 Record-setting pilot Louise Thaden's legacy includes the triple crown of aviation: altitude, speed and endurance records. Notably, she was the first woman to win the Women's Air Derby (the first women-only cross-country air race) as part of the 1929 National Air Races.
"There is a decided prejudice on the part of the general public against being piloted by a woman, and as great an aversion, partially because of this, by executives of those companies whose activities require employing pilots." — Louise Thaden, writing her book High, Wide, and Frightened, 1938.
Between 1929 and 1936, women were barred from entering air races.
When racing reopened to women, Thaden didn't allow much time to pass before entering another competition. She won the Bendix Transcontinental Air Race in 1936 with co-pilot Blanche Noyes, the first time women were allowed in the competition.
Thaden and Noyes, who flew in a Beech Staggerwing C17R, were first to cross the finish line and the first women to win the race. Their victory set a new East-to-West record of 14 hours, 54 minutes. Thaden received the Harmon Trophy as the "outstanding woman pilot in the U.S." for this accomplishment.
Thaden's memoir High, Wide and Frightened offered readers a first-hand account of the path that she and other female pilots pursued to earn their pilot's licenses and work in aviation. Published in 1938, her writing opened up a world of adventure for millions.
Jackie Cochran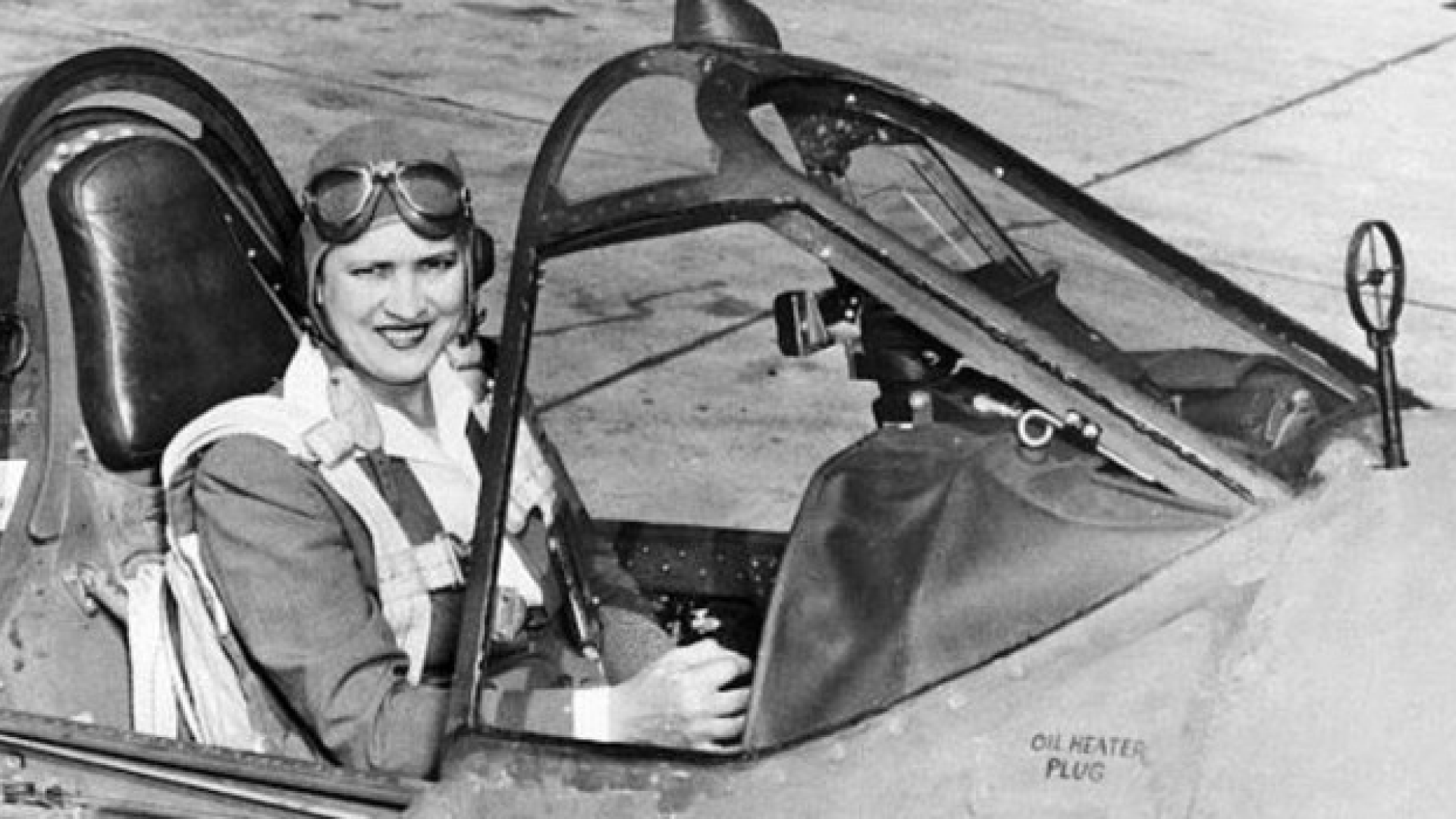 In 1932, Jackie Cochran earned her pilot's license in three weeks. From that moment on, breaking barriers in aviation became her life.
Jackie Cochran's life is framed by many firsts. She was the first woman to: pilot a bomber across the Atlantic Ocean; receive the Distinguished Service Medal; break the sound barrier; take off and land from an aircraft carrier; attain a flying speed of 842 mph, and serve as President of the Fédération Aéronautique Internationale.
During World War II, Cochran was the first woman to fly a bomber across the Atlantic Ocean. As force behind — and wartime head — of the Women Airforce Service Pilots (WASP), she led more than 1,000 civilian women as they ferried planes from factories to port cities. Her plan was to "free a man to fight" by ferrying aircraft, towing targets or flying in other non-combat capacities. Following the war, she received the Distinguished Service Medal for her service.
On May 18, 1953 Cochran became the first woman to break the sound barrier, flying an F-86 Sabre past Mach 1 at Edwards Air Force Base. On that same day, Cochran flew the same plane over the Edwards low-level course setting a new speed record 652.337 miles per hour. A chase plane piloted by then Maj. Charles Yeager accompanied her. Cochran received one of her five Harmon Aviatrix Trophies for the effort. She went on to set a world speed record of 1,429 mph (2,300 km/h) in 1964 and no fewer than eight speed records in 1967.
At the time of her death, Cochran held more speed, altitude & distance records than anyone in the world, male or female.
Patty Wagstaff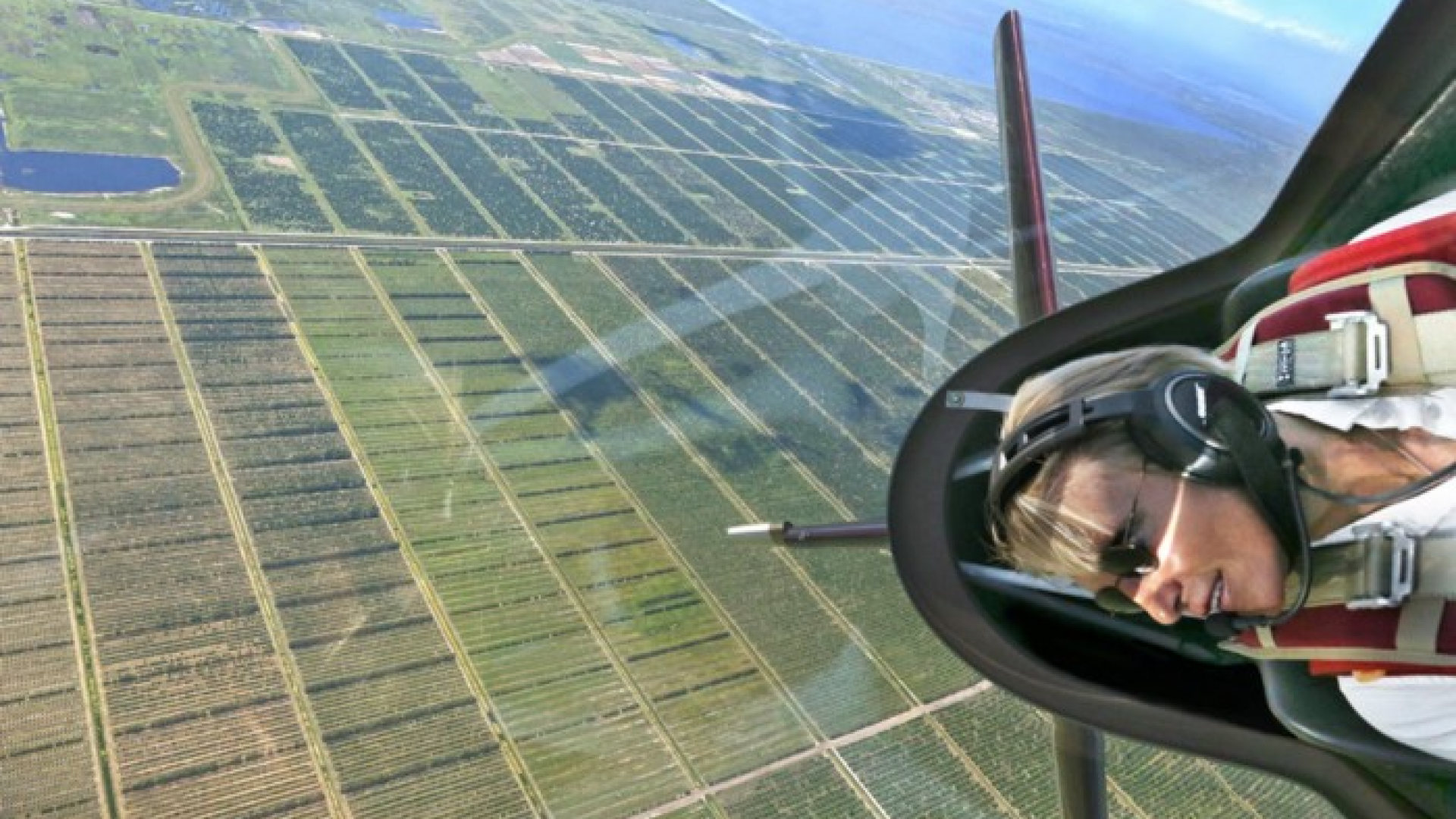 As the first woman to win the U.S. National Aerobatic Championships, Patty Wagstaff has pushed the limits of aerobatic flight. To those who question her abilities because she is a woman she responds, "Do you think the airplane knows or cares?"
Wagstaff has earned worldwide recognition flying thrilling low-level aerobatic routines before millions of spectators. She is the first woman to win the U.S. National Aerobatic Championships; indeed Wagstaff won the Nationals three times, three years in a row.
Wagstaff flies as a stunt pilot for films and television, and coaches other aerobatic pilots. She also provides transition training for airline and military pilots into warbirds, instructing in T-28s and T-6s.
Wagstaff's advice for aspiring girls and women in aviation? "Don't be afraid to ask for advice from women who have gone before you, and find allies that will help you achieve your goals."
Joan Sullivan Garrett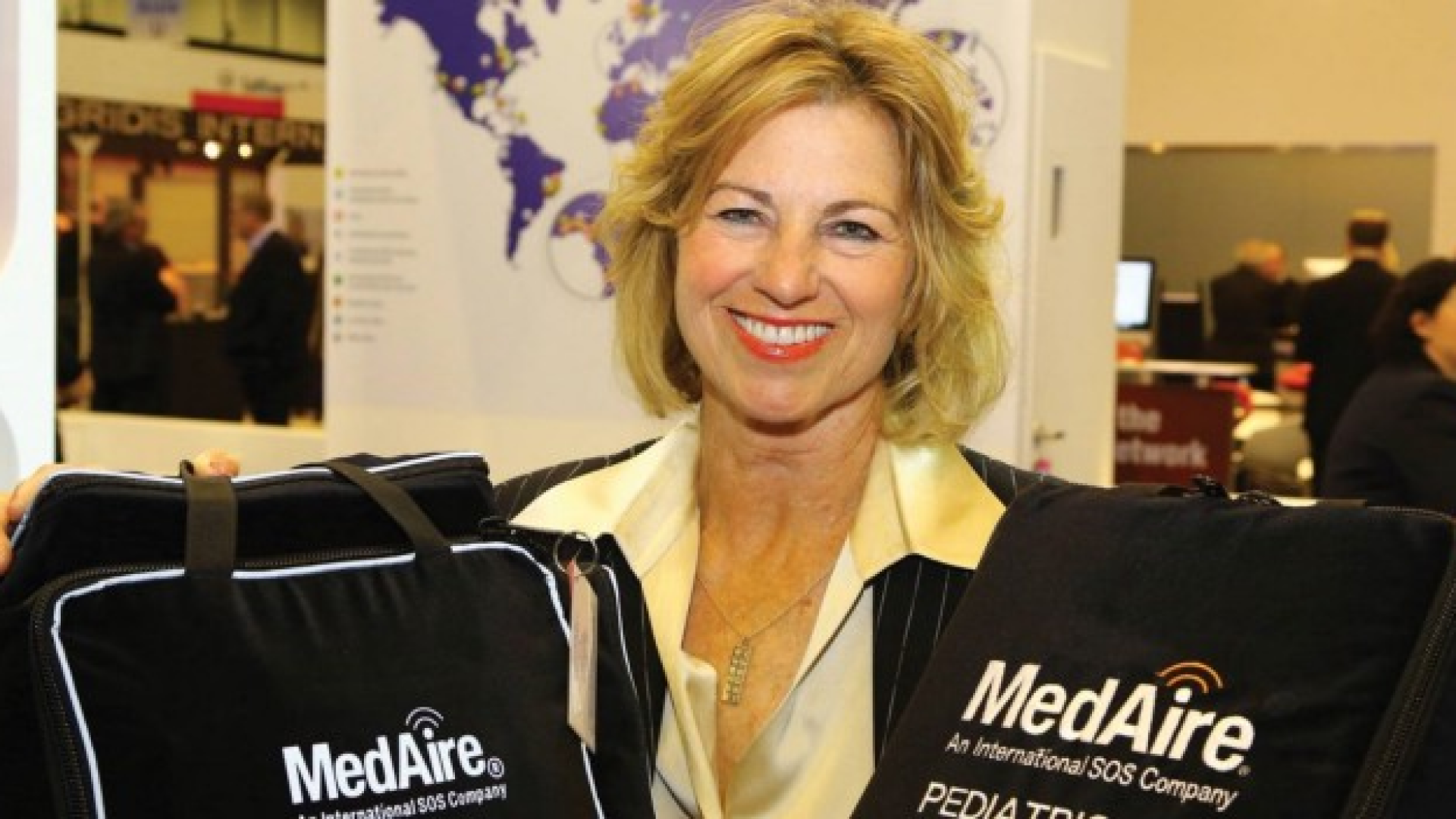 Medical response pioneer Joan Sullivan Garrett made aviation history saving lives as founder of MedAire, the first aviation global medical emergency response company. Garrett pioneered the use of advanced aviation-safety solutions to provide critical-care medical response to people in remote locales, and was instrumental in raising standards for medical equipment required to be carried on aircraft.
"My passion is providing medical care," explained Garrett. "When I saw a medical helicopter arrive at a trauma scene…that's when I fell in love with aviation. Soon after, I found a need in aviation that let me live my passion."
Insights provided by Garrett and MedAire, based on assisting in hundreds of thousands of in-flight medical events, were instrumental in the decision by the U.S. Congress to require AEDs (automated external defibrillators) on all commercial airlines.
Speed. Altitude. Gender. Race. These National Aviation Hall of Fame enshrinees broke barriers in aviation and beyond. They represent only a handful of the daring women who paved the way for others to follow, both in the air and on the ground.
To learn more about their legacies and those of other female aviators and pioneers, visit the National Aviation Hall of Fame. Then, explore the rich history of female aviators with The Restorers, a PBS TV series by Kara Martinelli White & Adam White. Produced by Hemlock Films, "The Aviatrix" episode features Louise Thaden, Jackie Cochran and Women Airforce Service Pilots (WASP). Watch it at www.flightcinema.com.
Thank you to Amy Spowart, President and CEO of the National Aviation Hall of Fame, for sharing the legacies of its enshrinees.