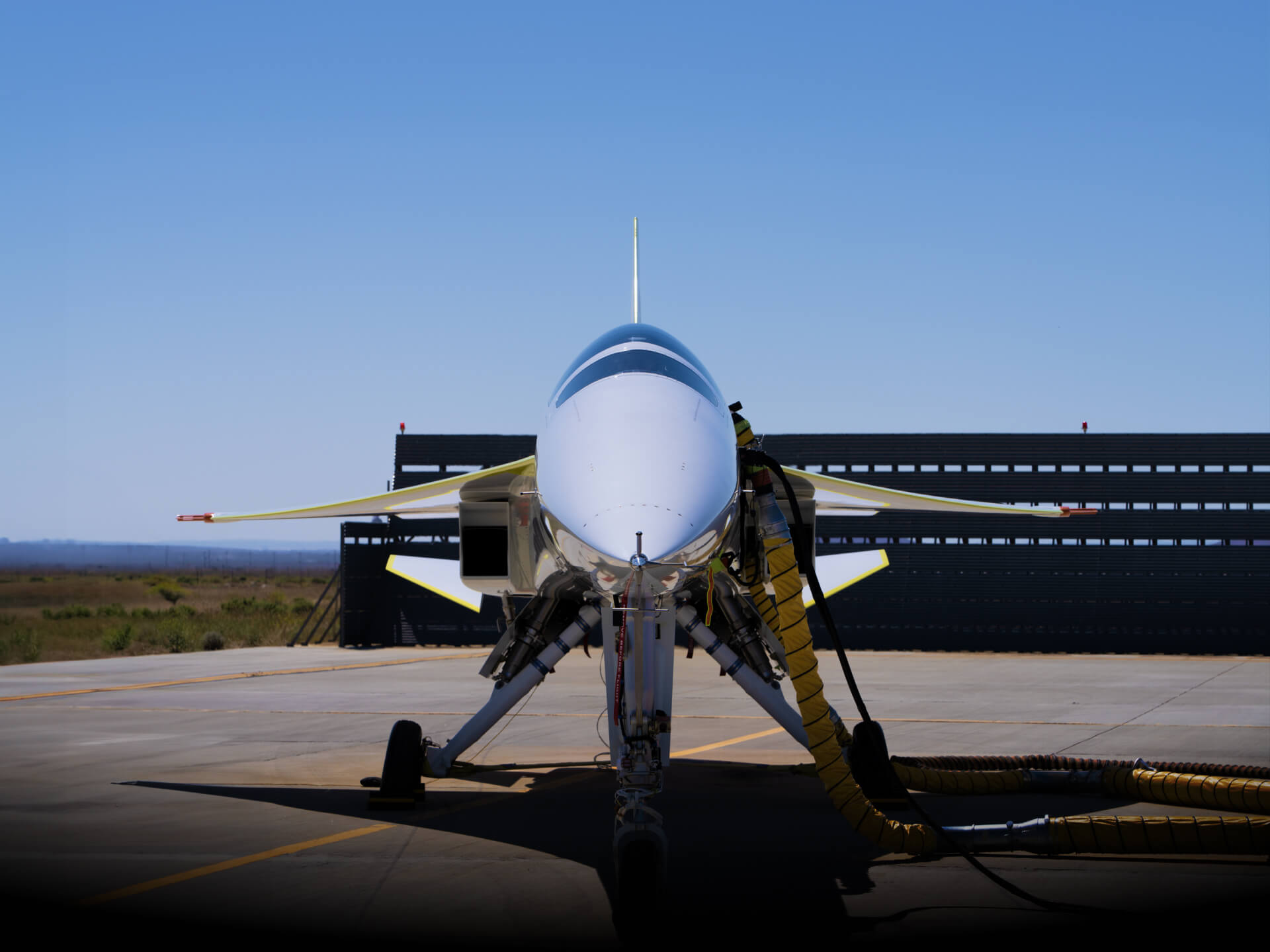 The world's first independently developed supersonic jet
Designed, built, and tested in Centennial, Colorado, XB-1 recently moved to the Mojave Air & Space Port to continue flight preparations.
Built for speed
XB-1's carbon composite and titanium fuselage is propelled by three General Electric J85 engines.
Aerodynamic Balance
The ogive (modified delta) wing balances low-speed performance for takeoff and landing with high-speed, supersonic flight performance.
Safety Diligence
The XB-1 team has completed hundreds of hours in the simulator for aircraft evaluation, operations development, and human factors assessments.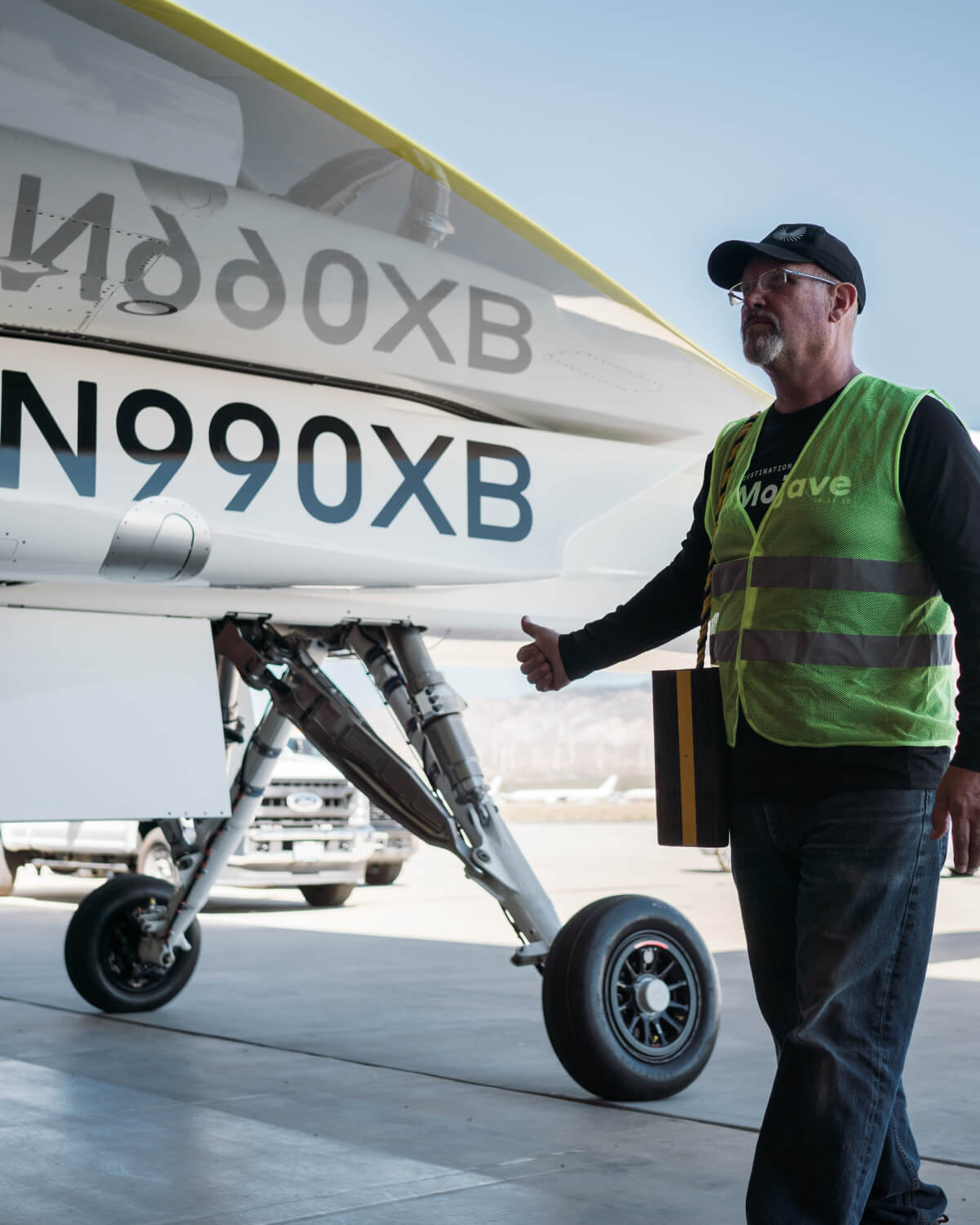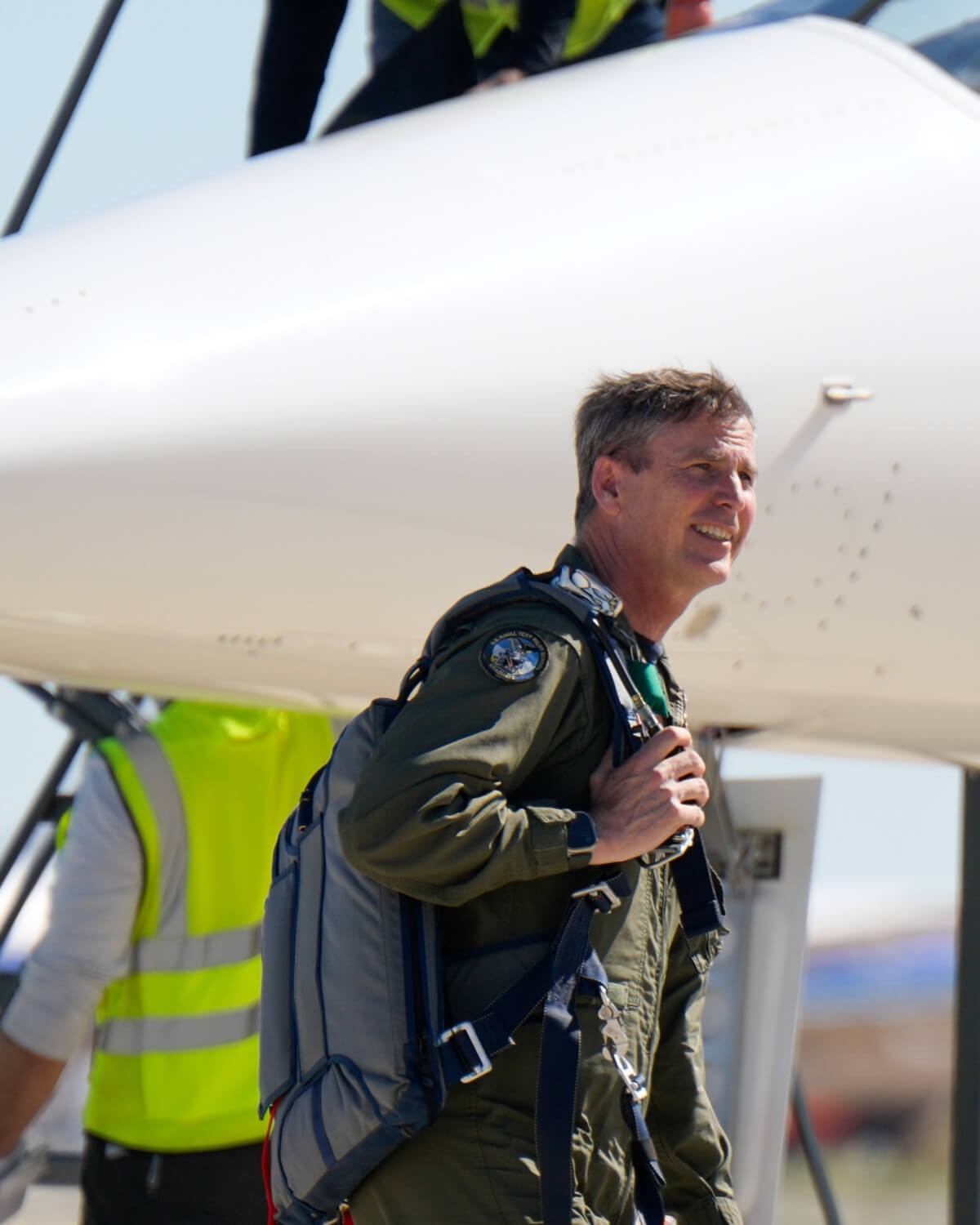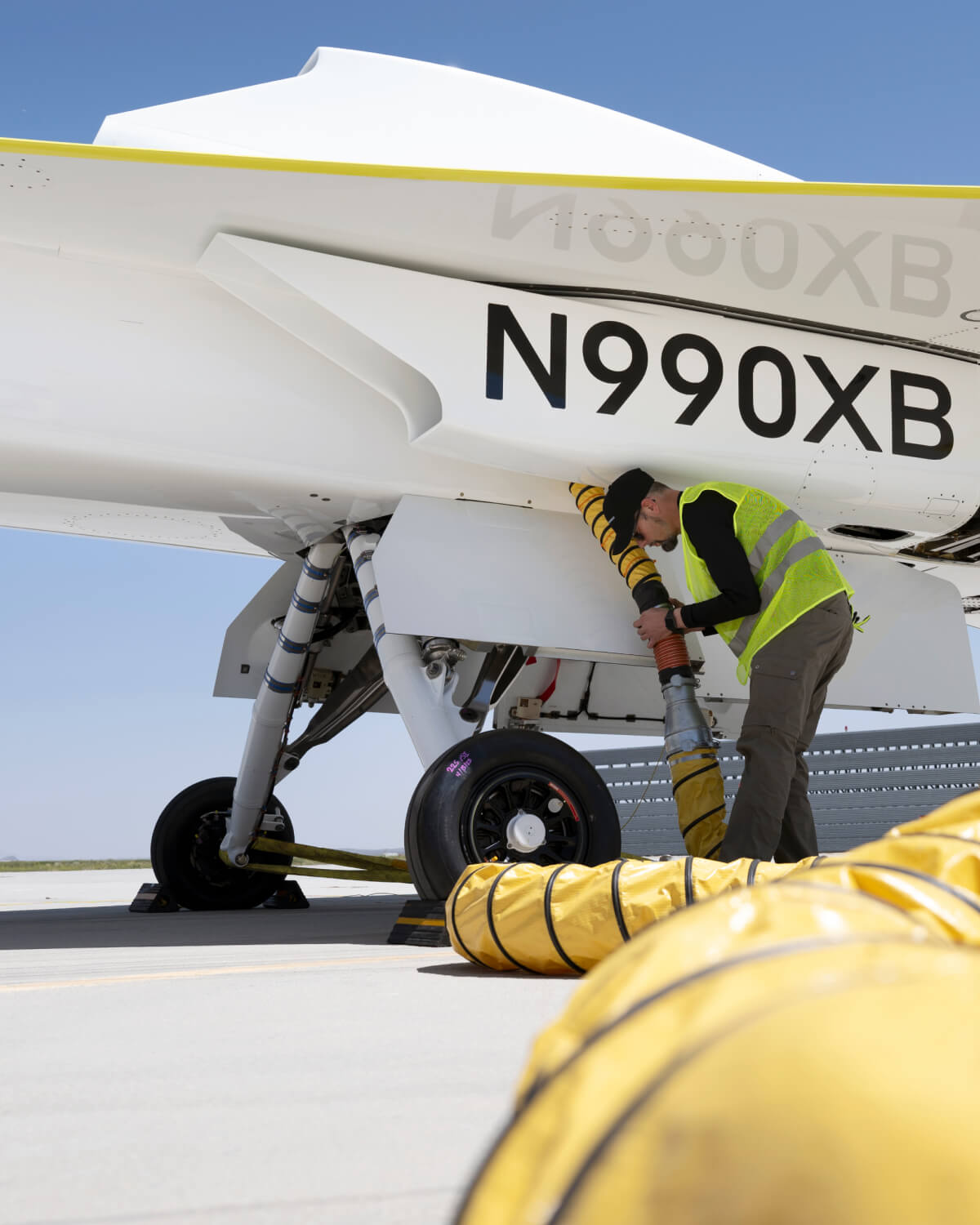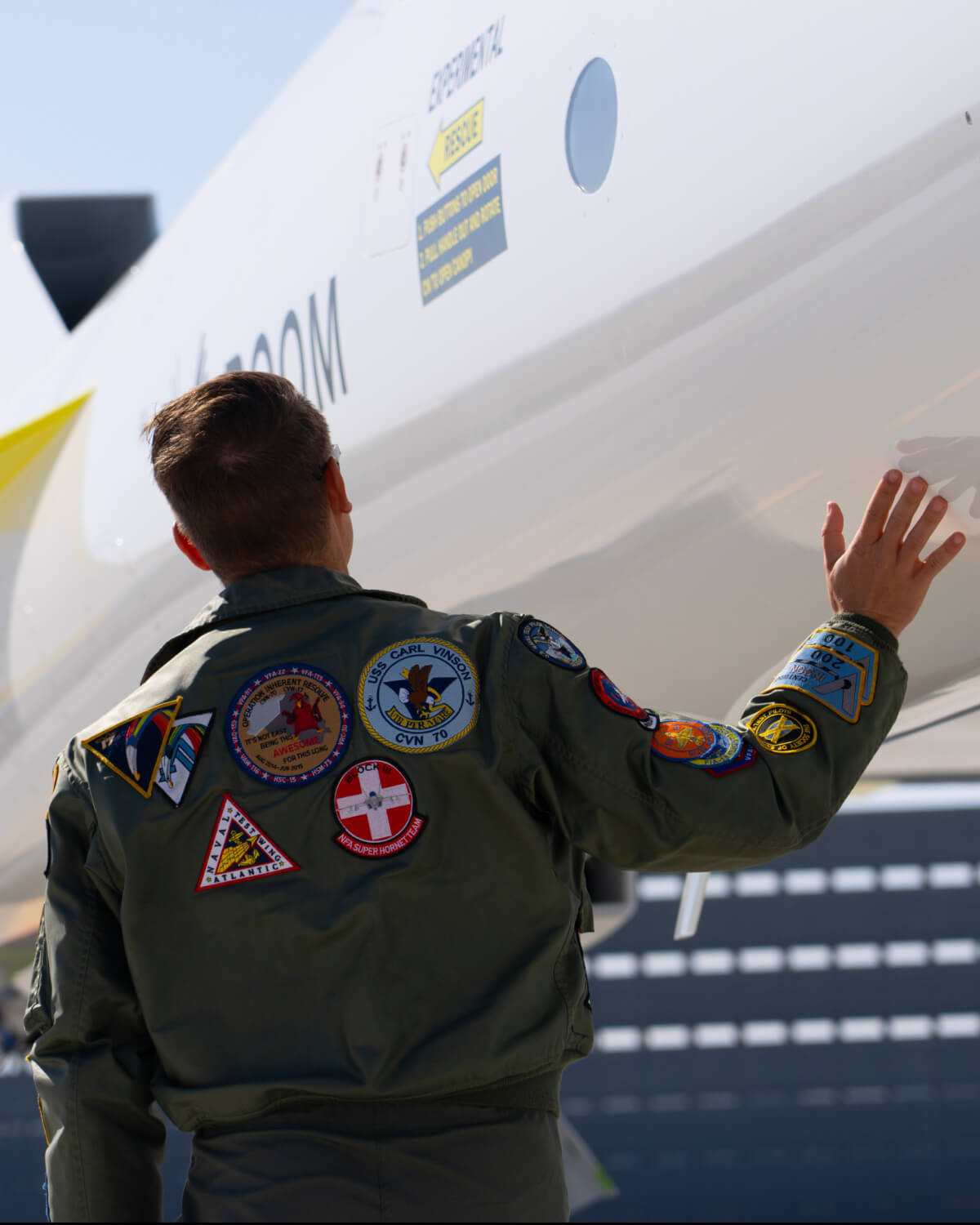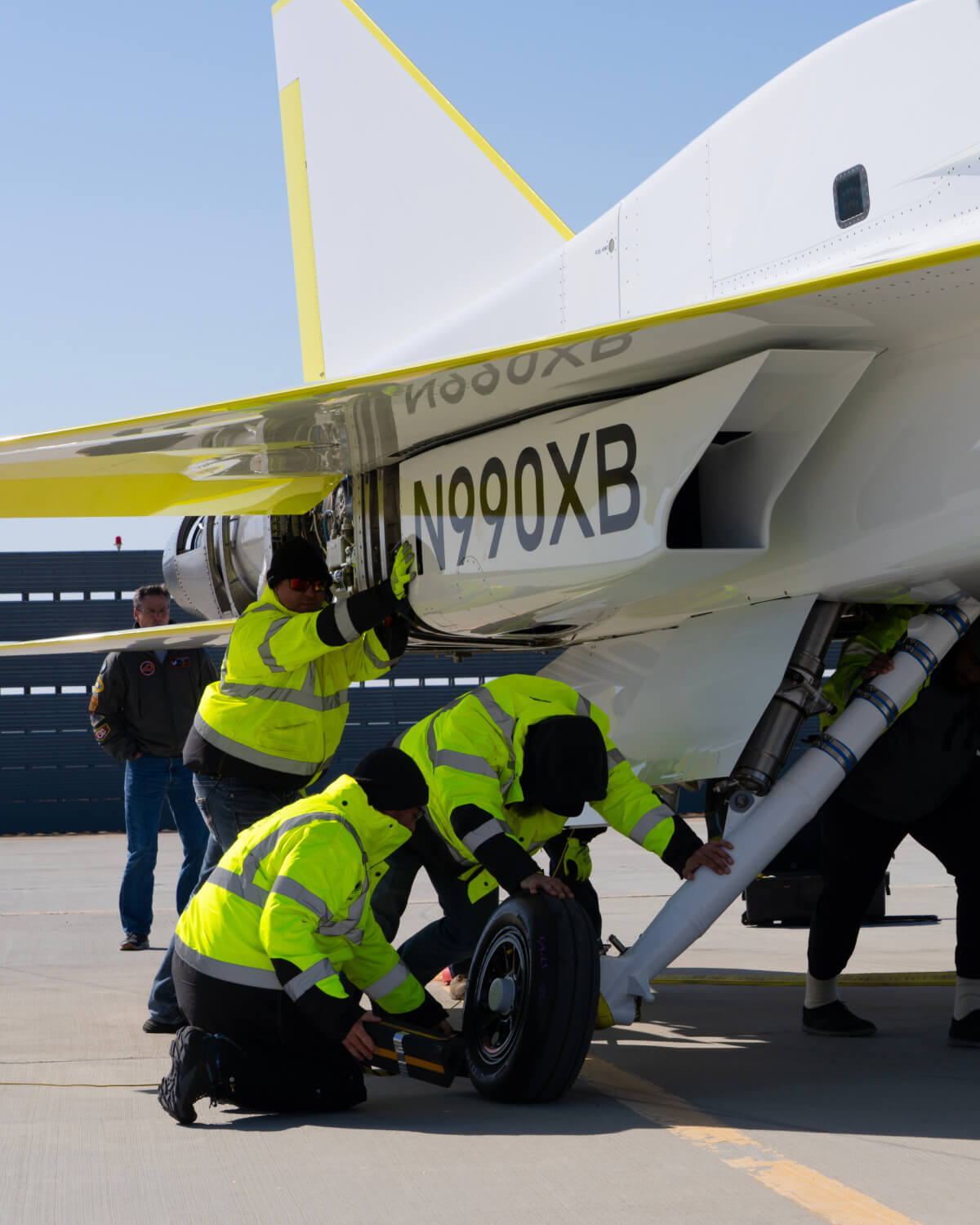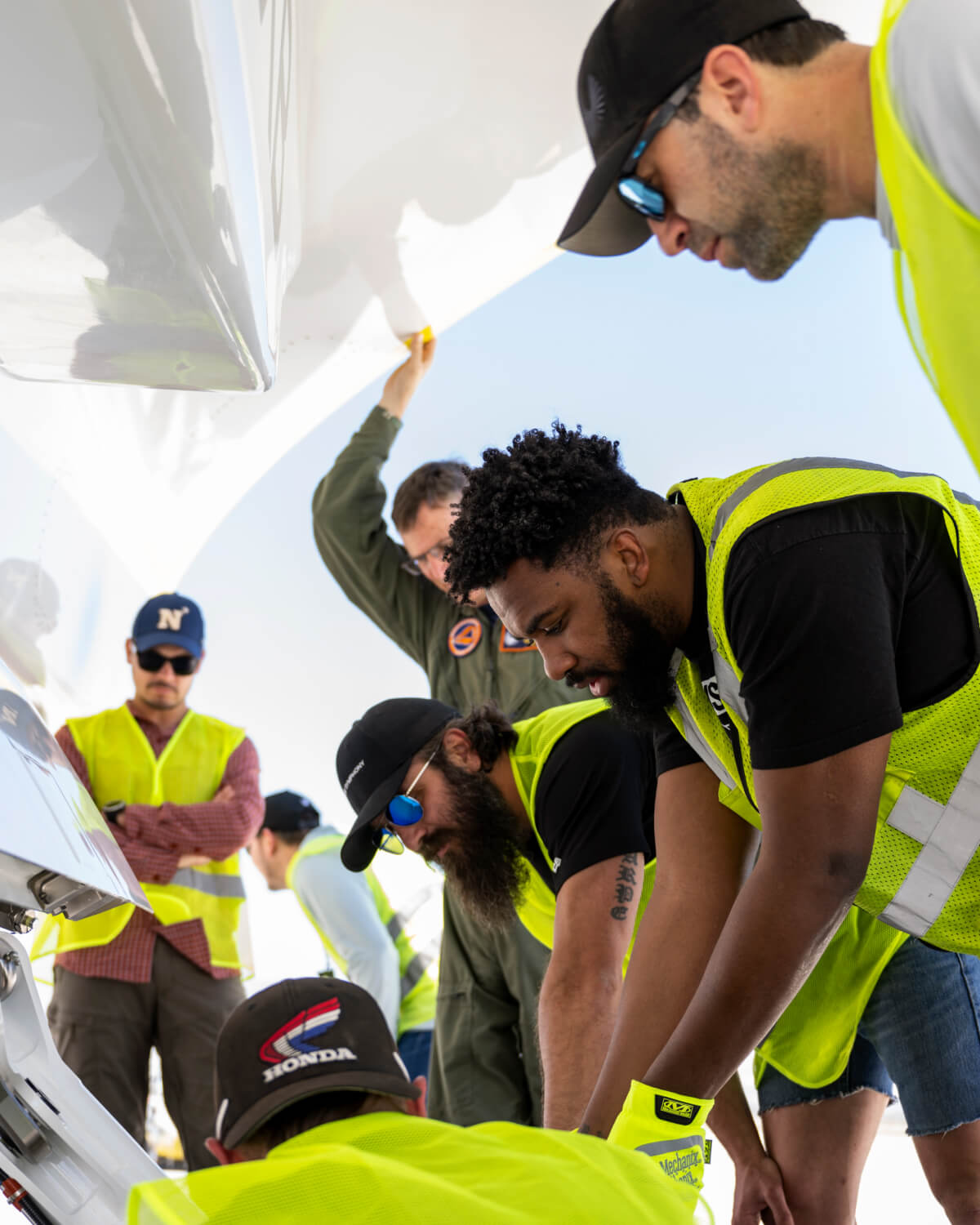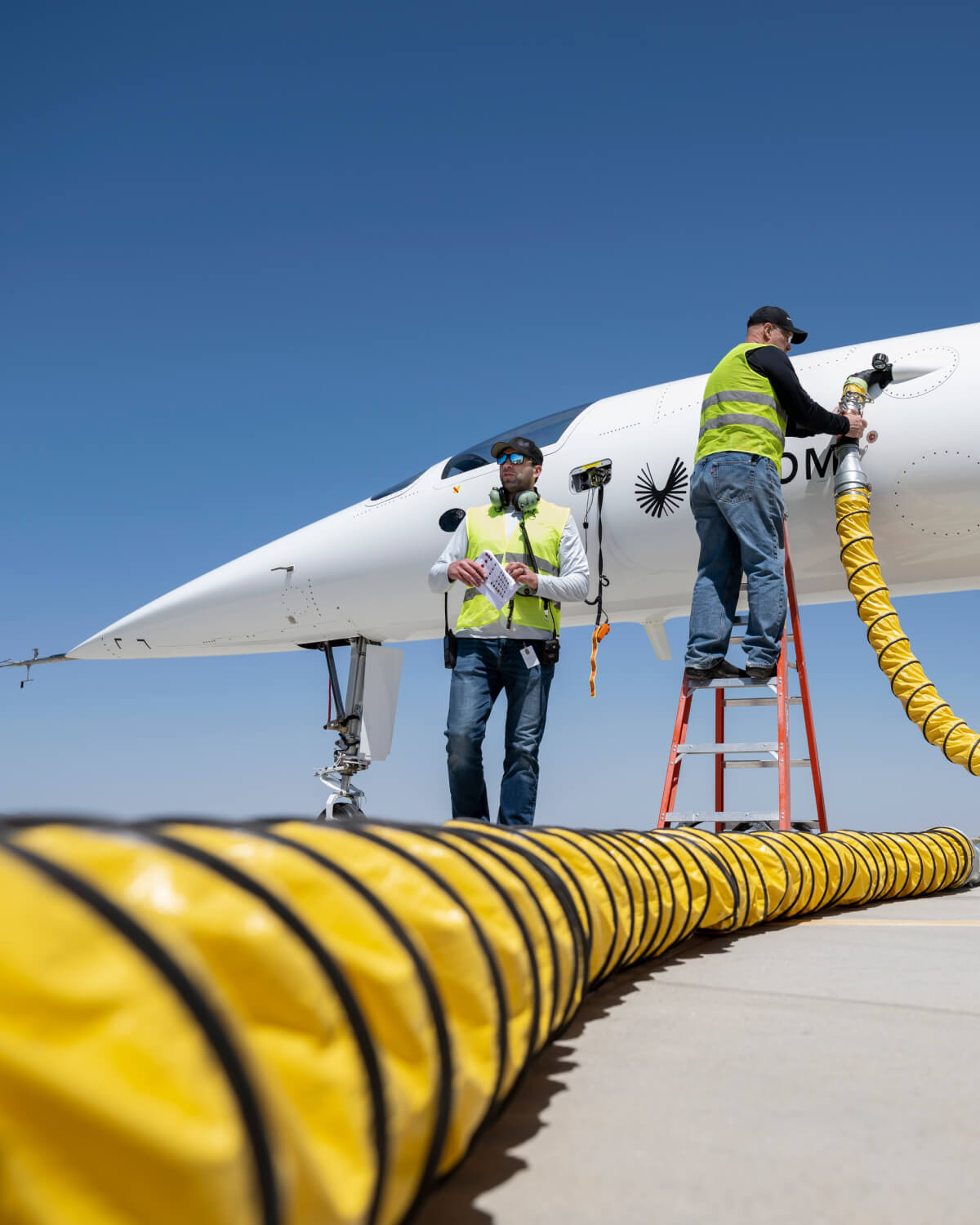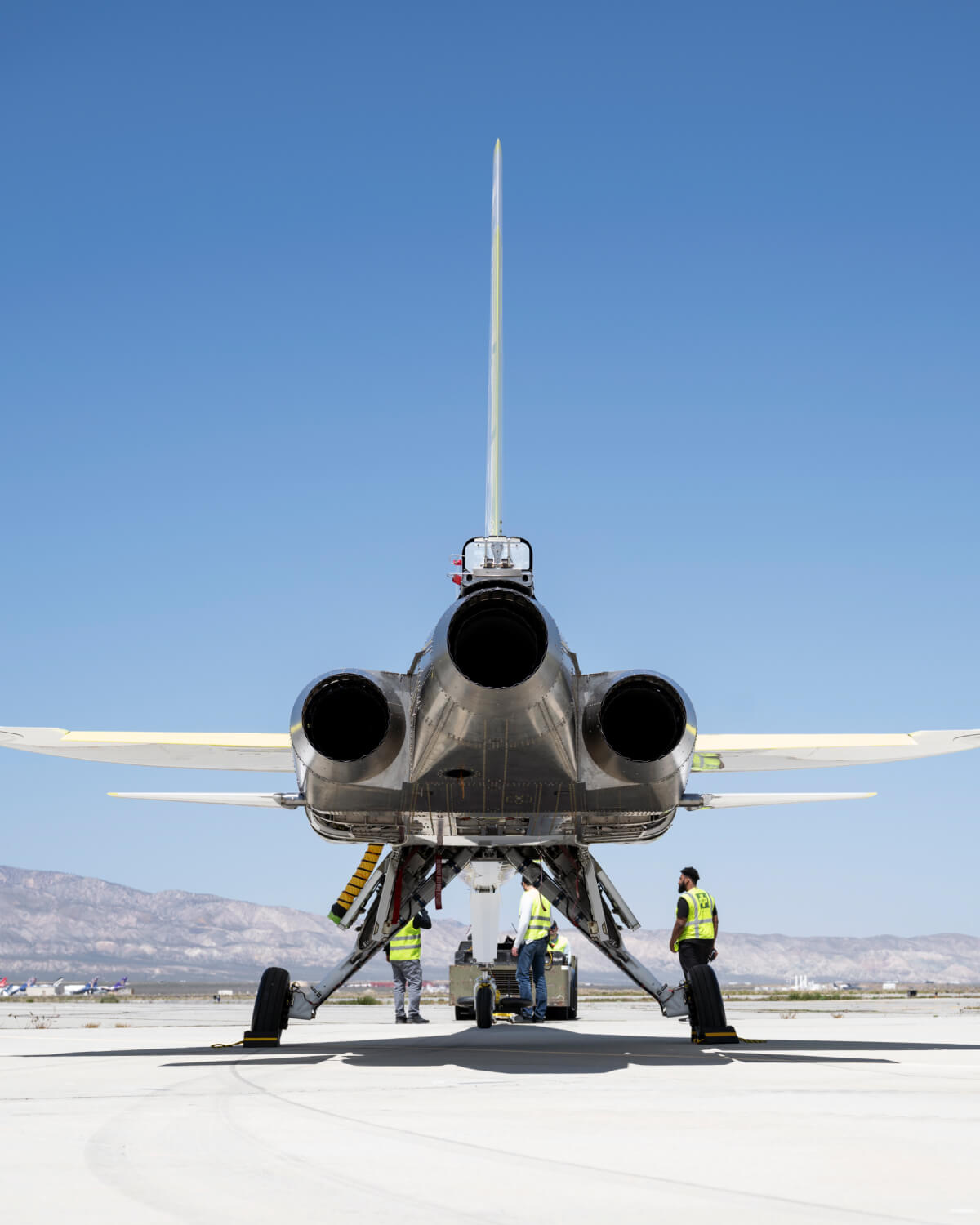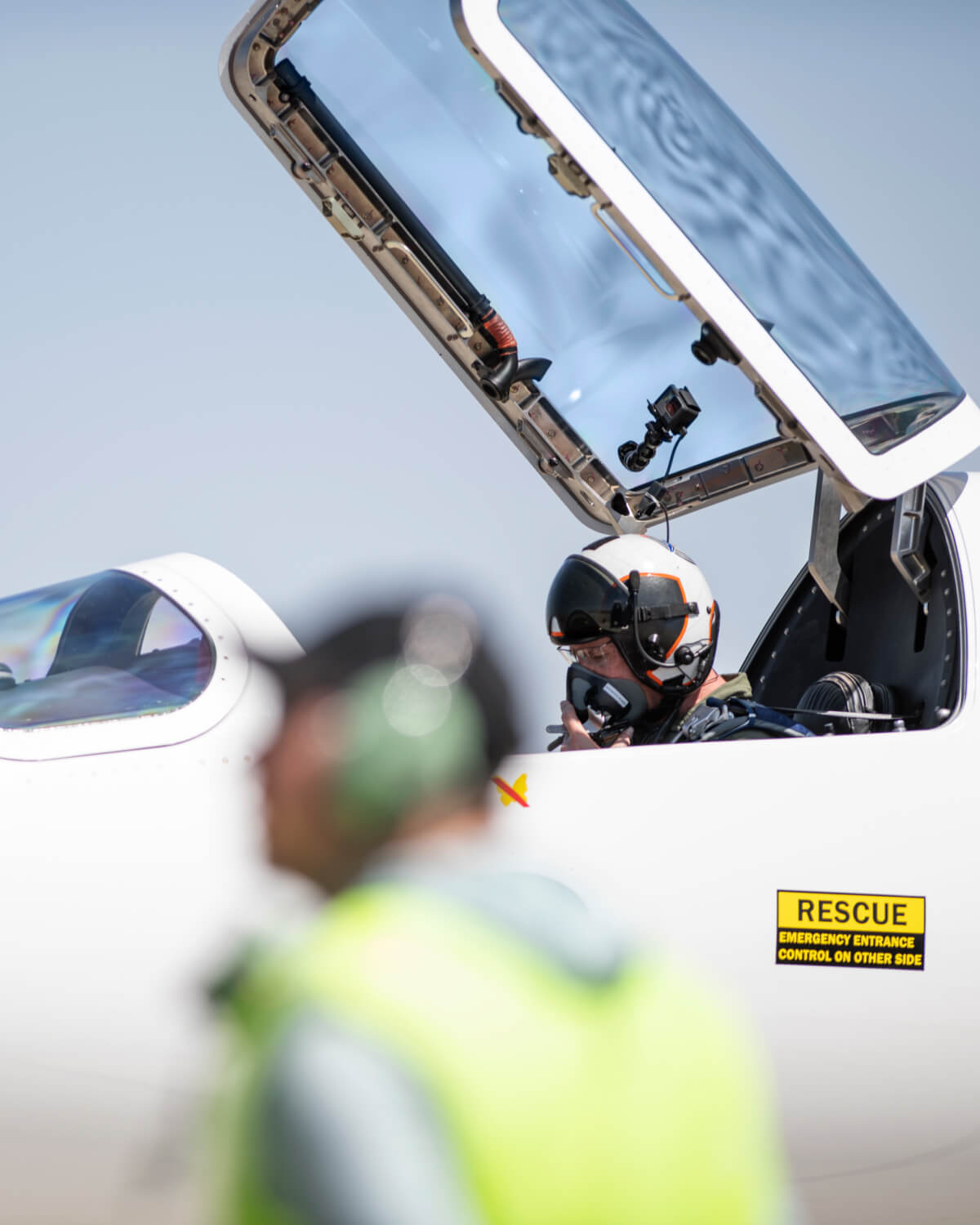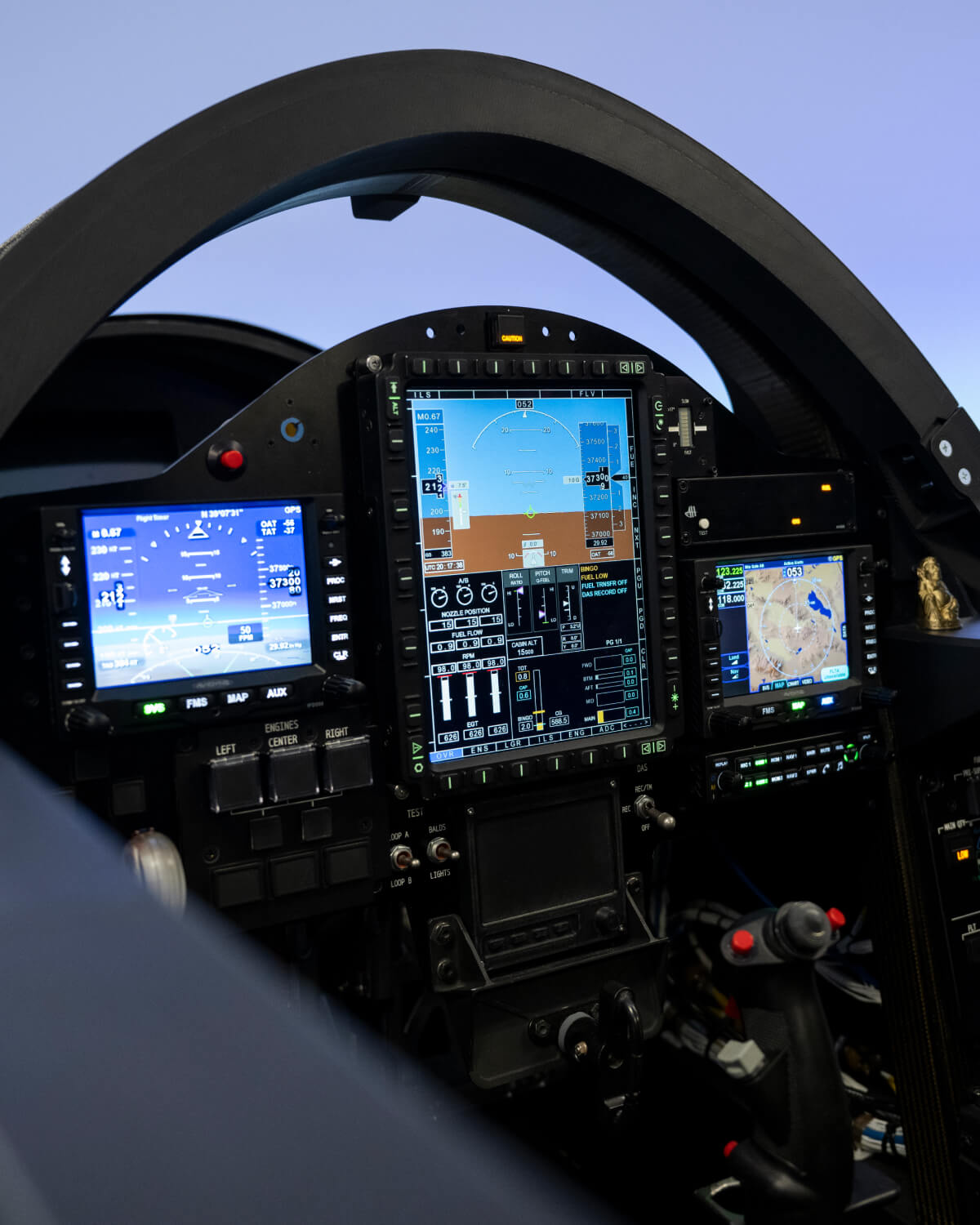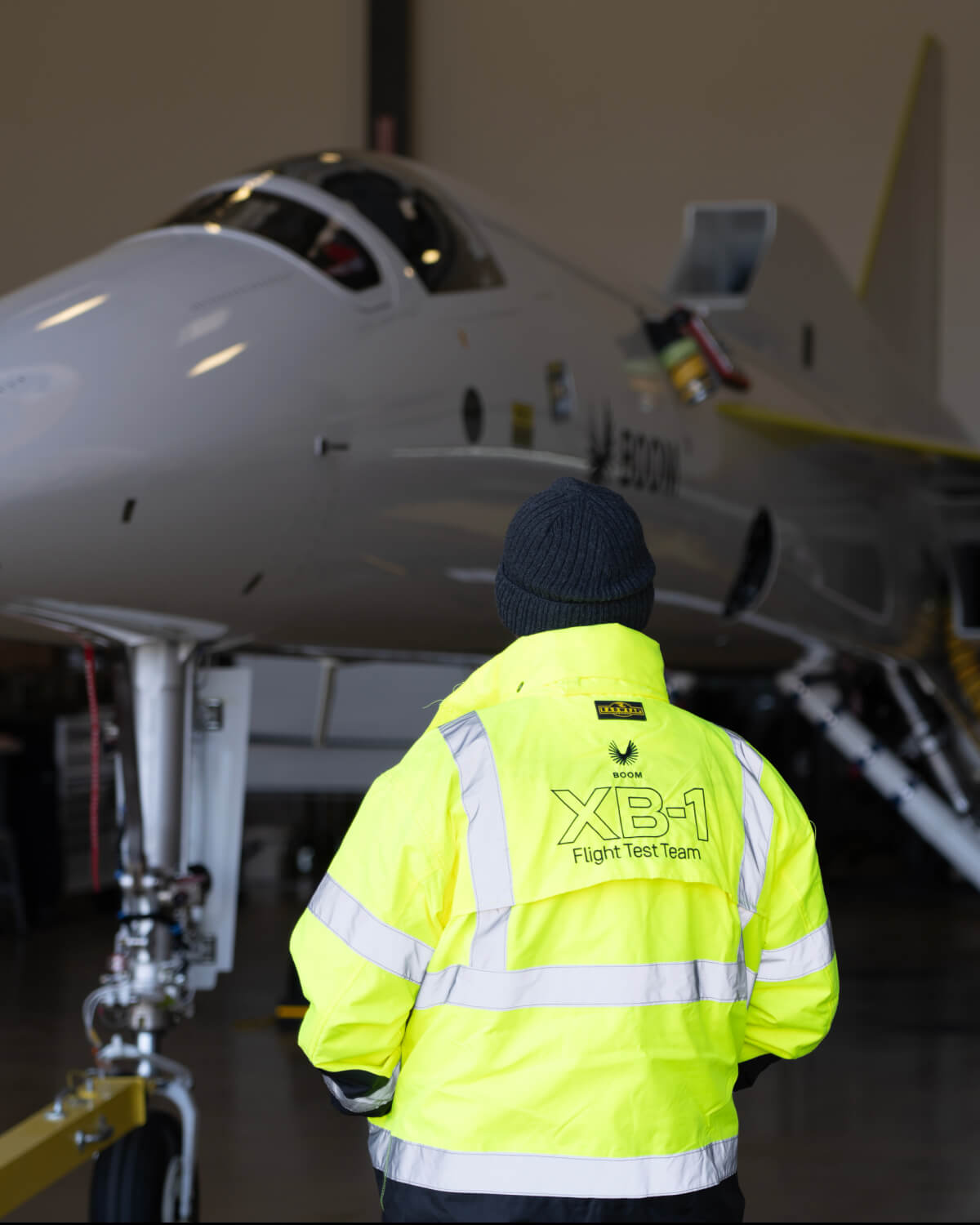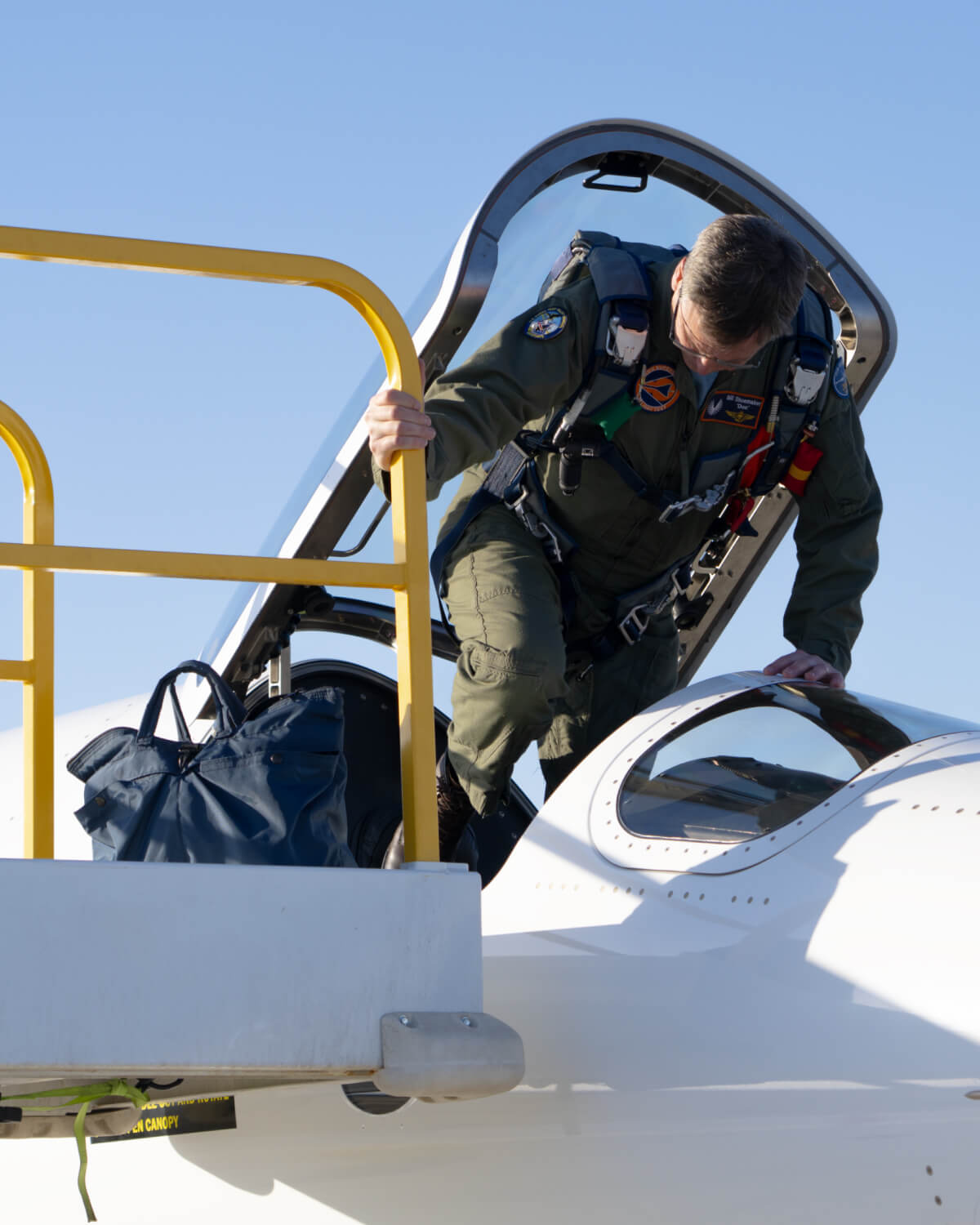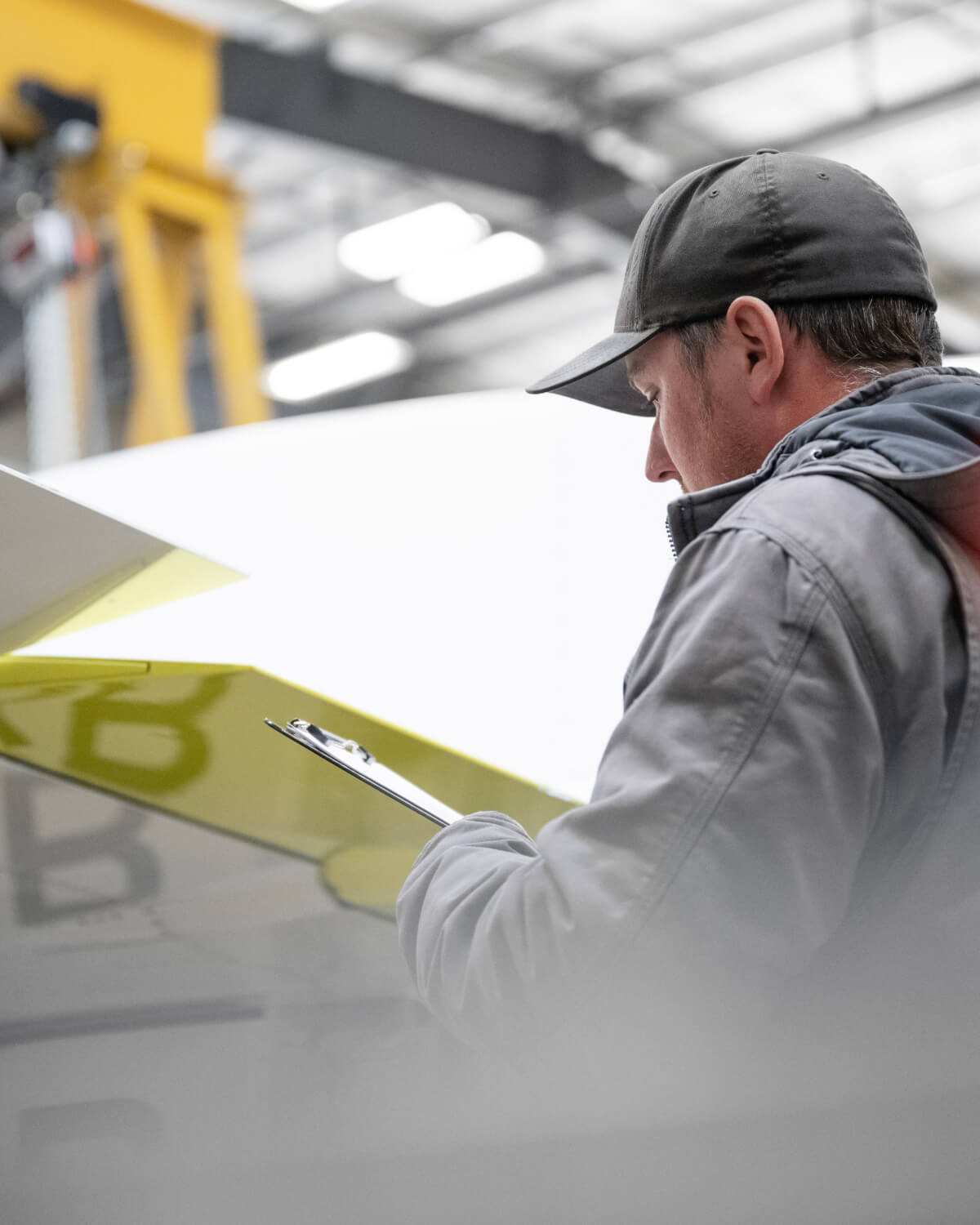 XB-1 Taxi Testing
XB-1 has continued extensive ground testing since arriving at the Mojave Air & Space Port. Watch XB-1's recent taxi test events.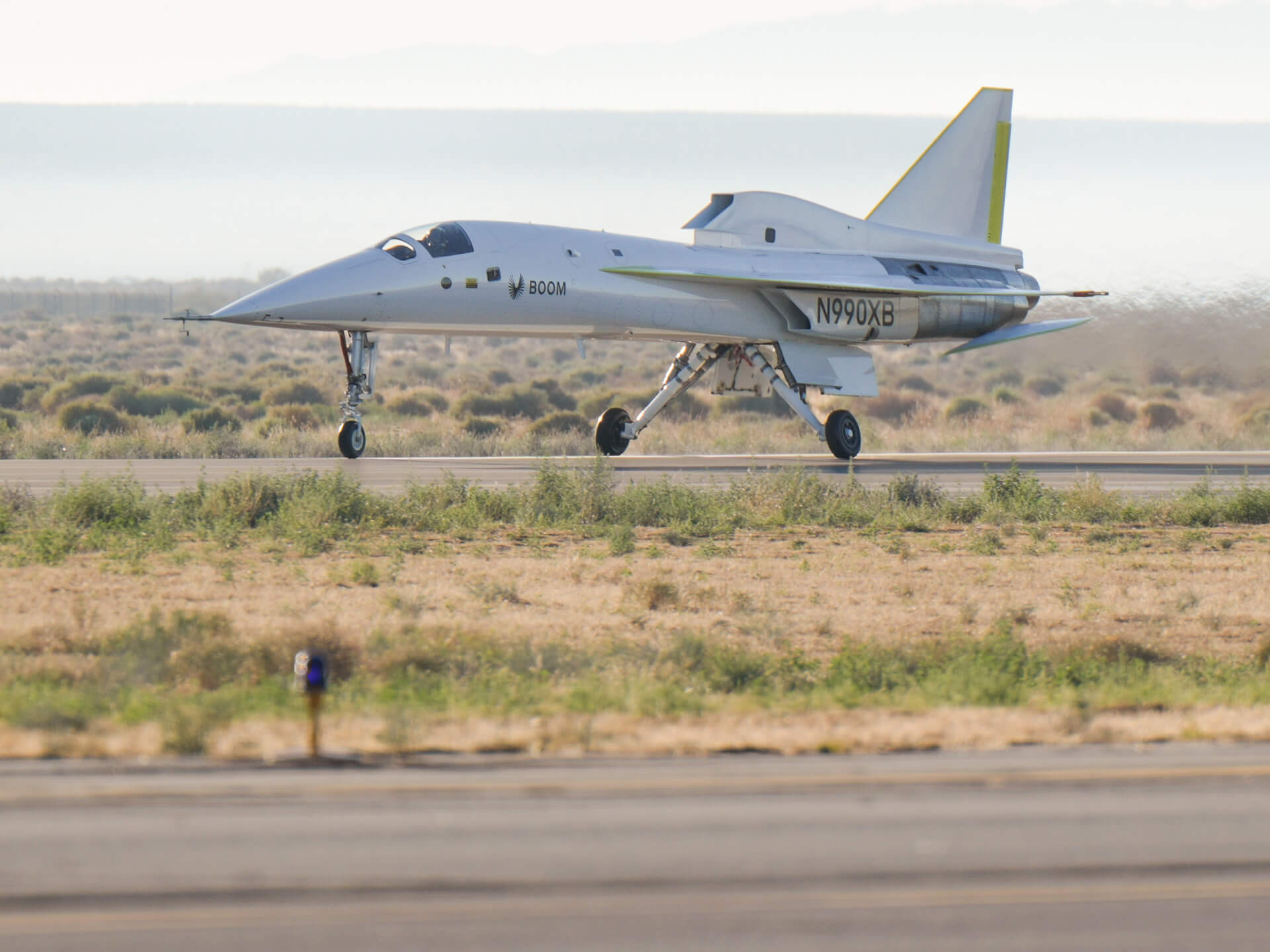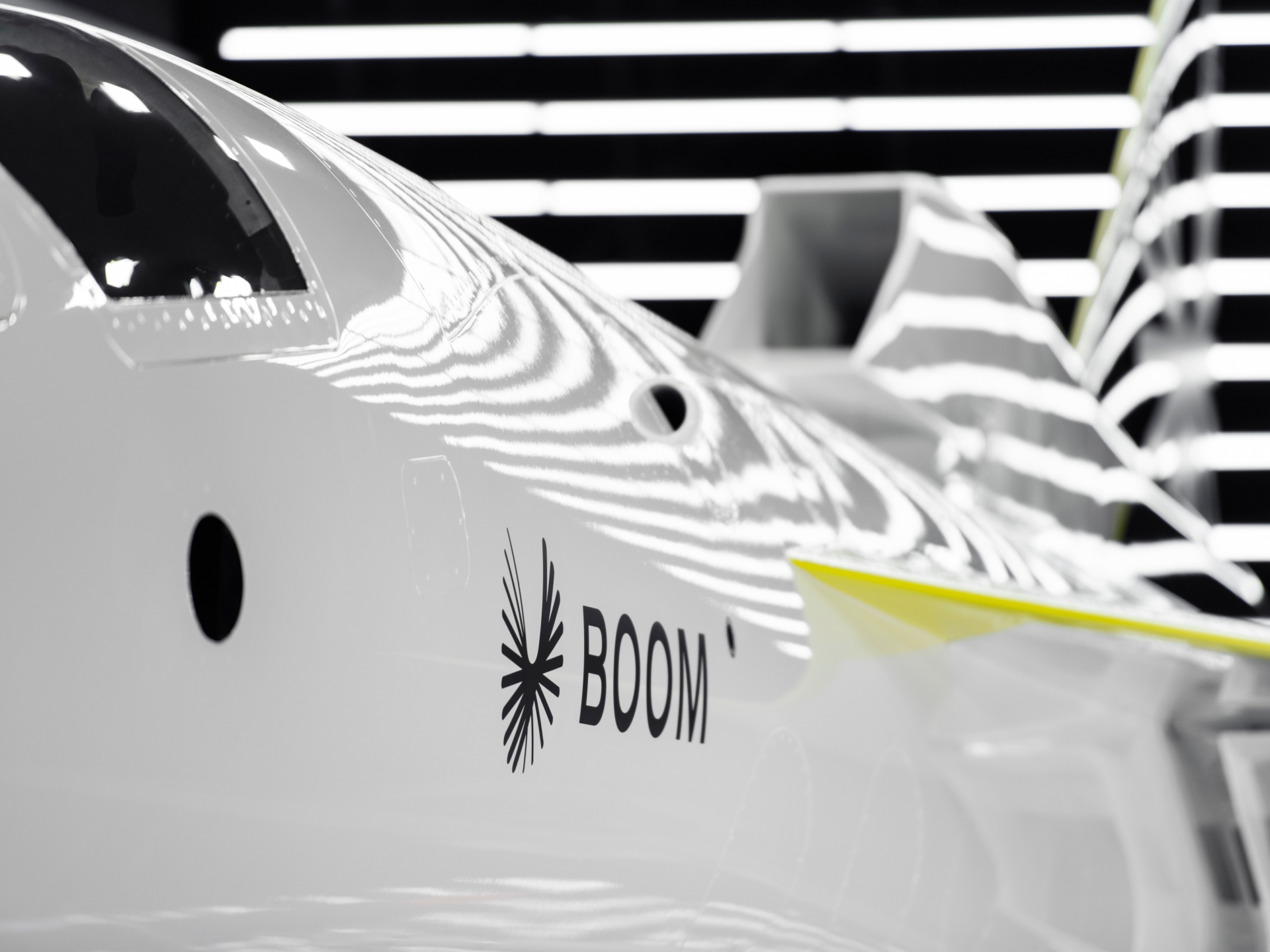 XB-1 Rollout
Every feature of this aircraft is optimized for supersonic performance. Explore each of these key components.
XB-1 Program Developments
A look at XB-1's progress towards first flight.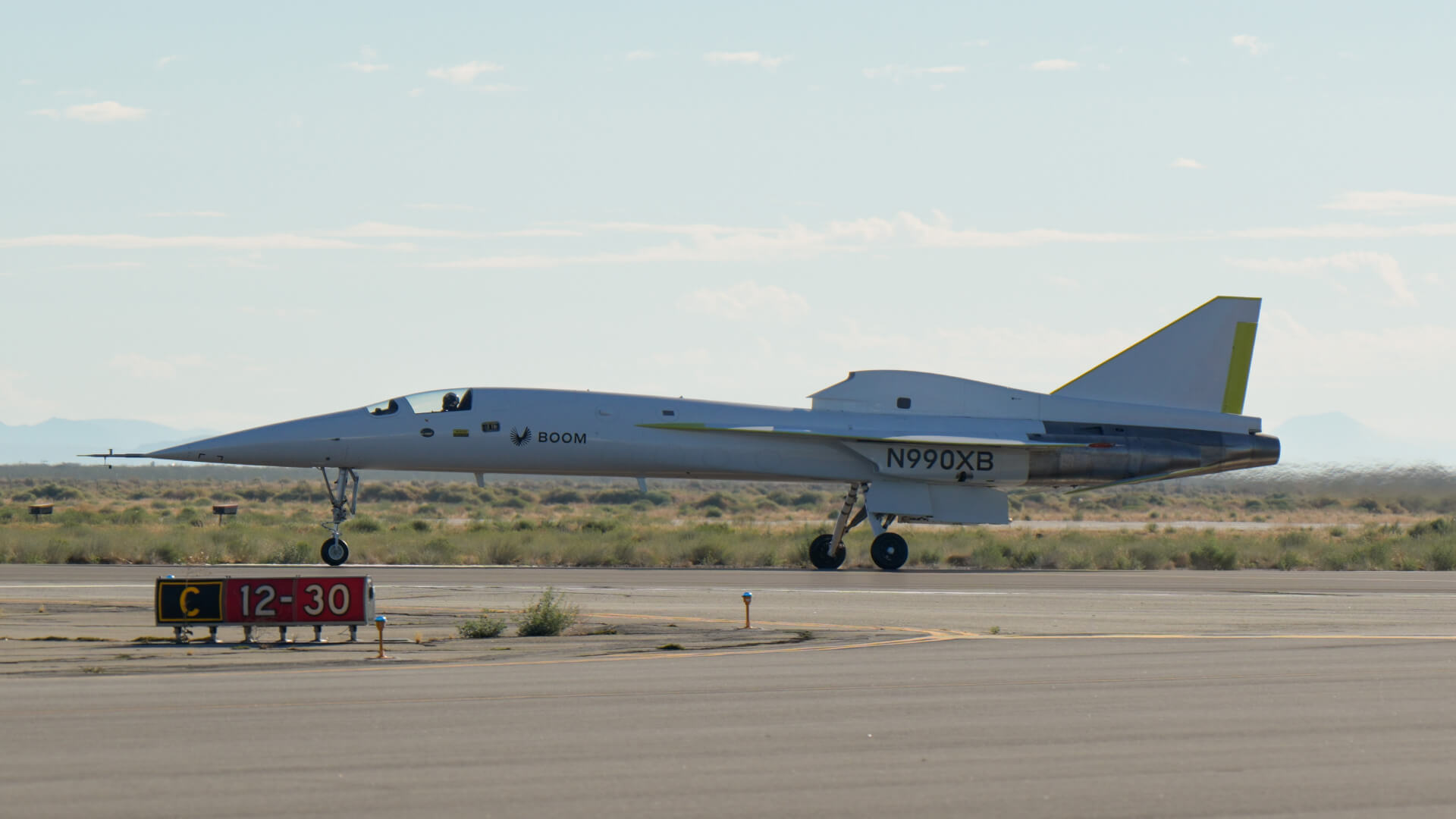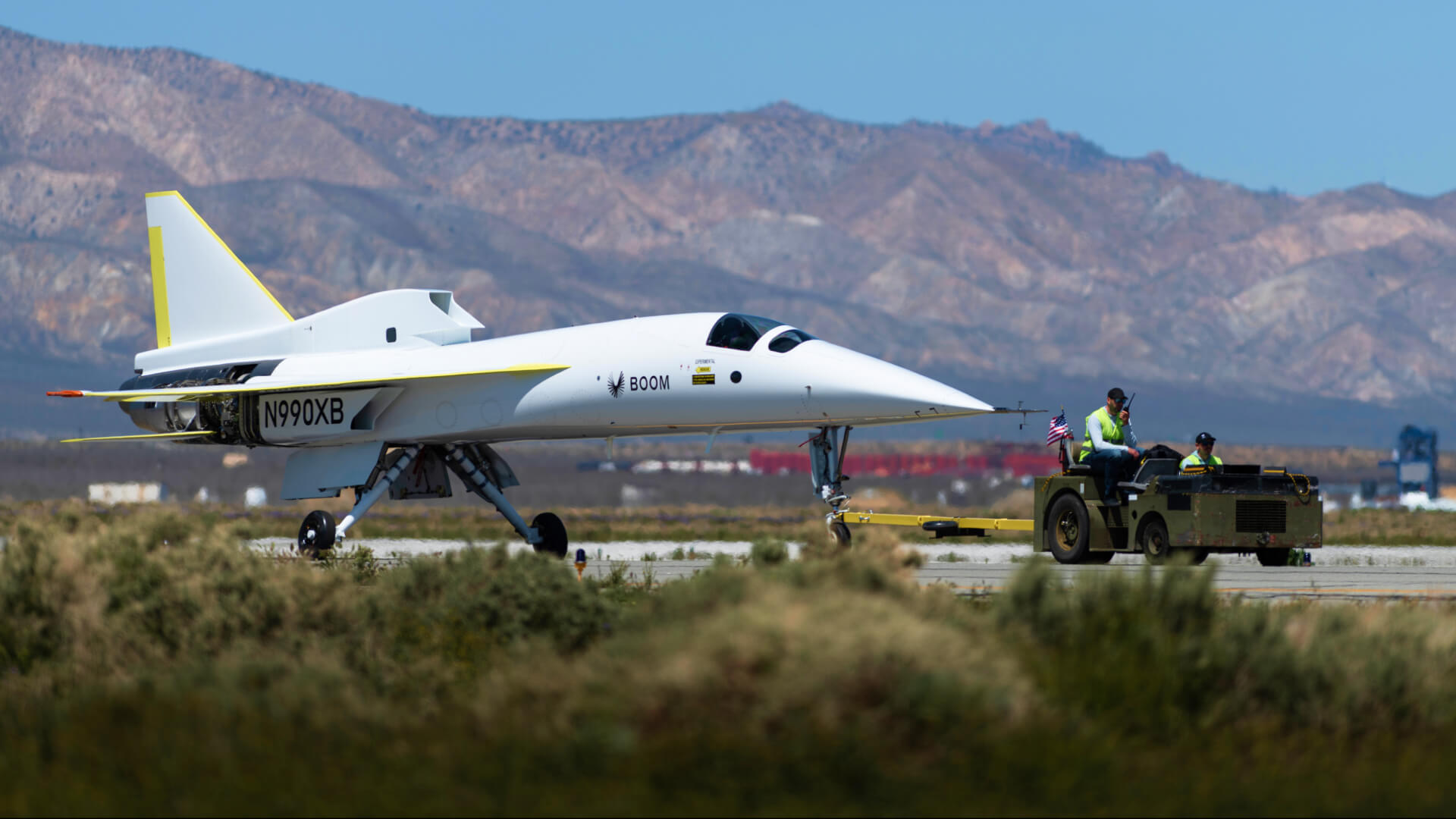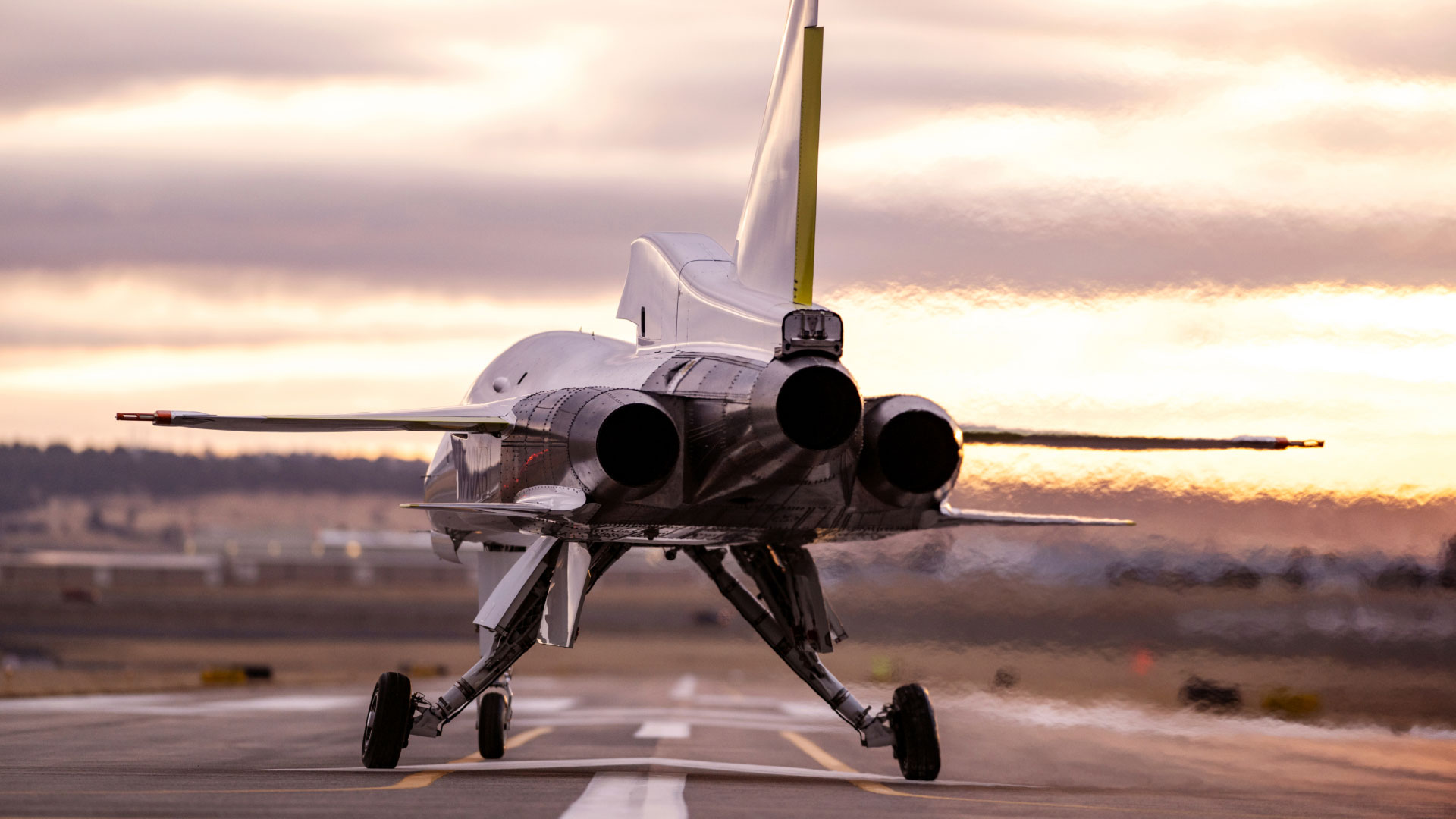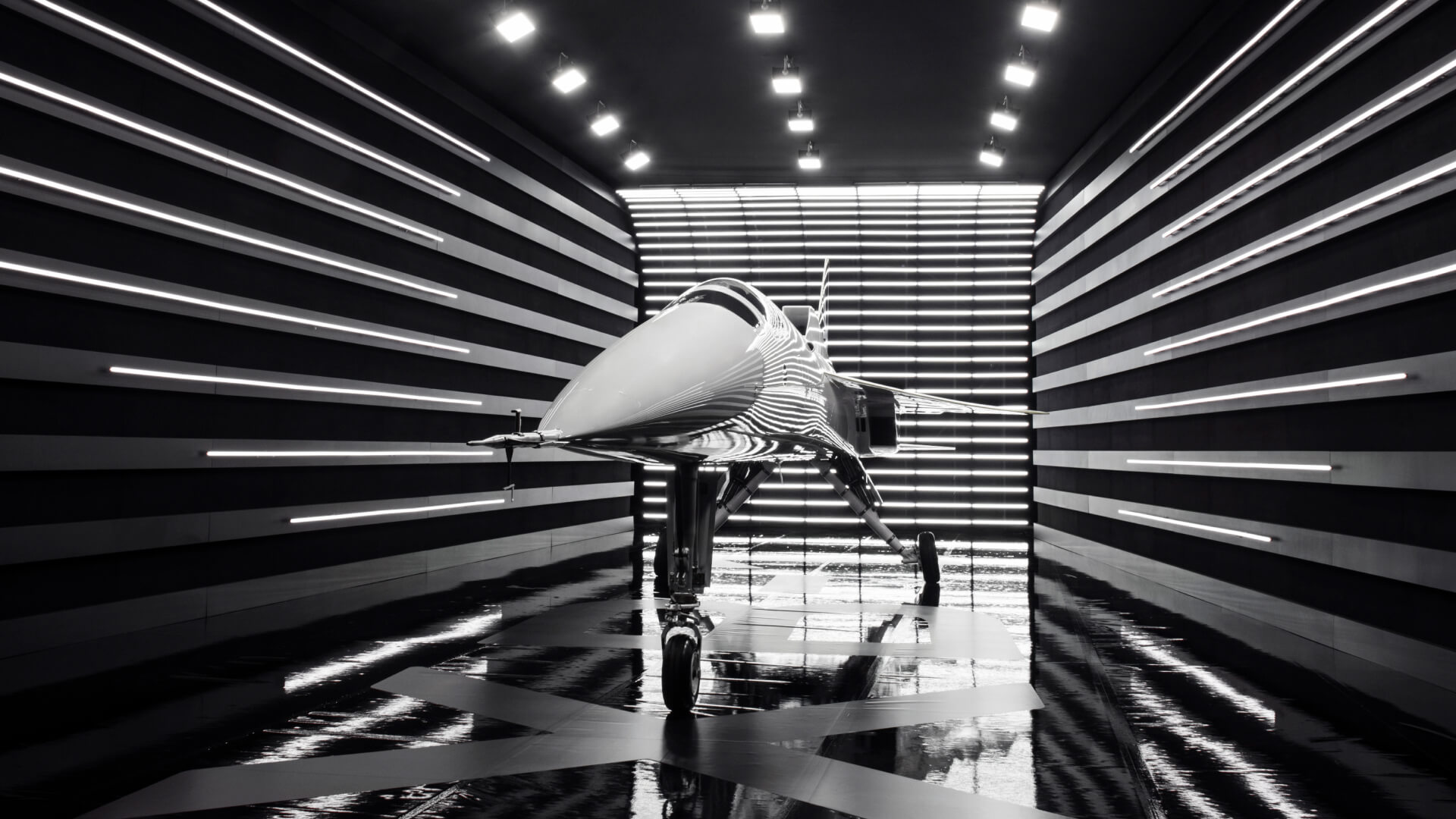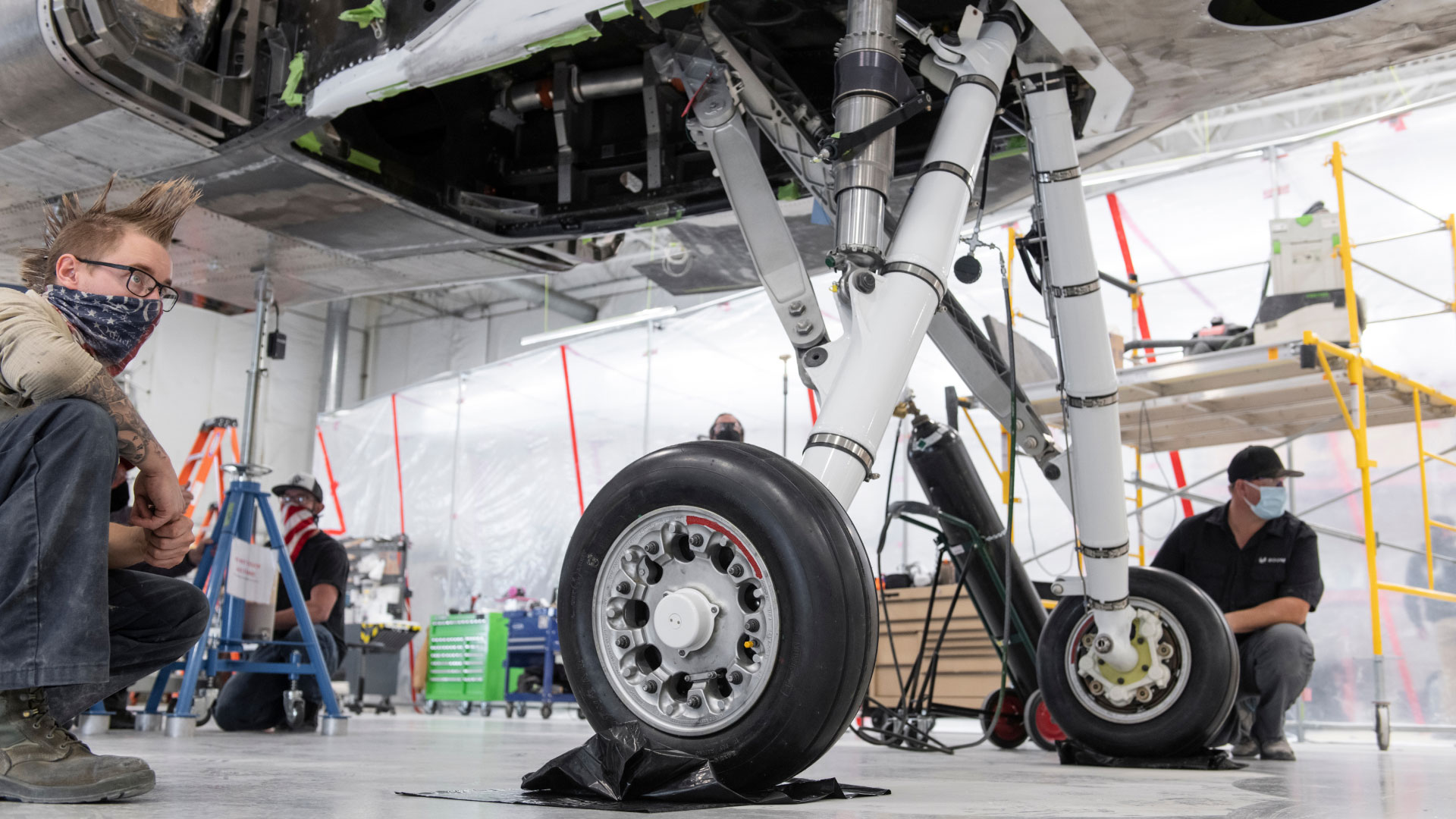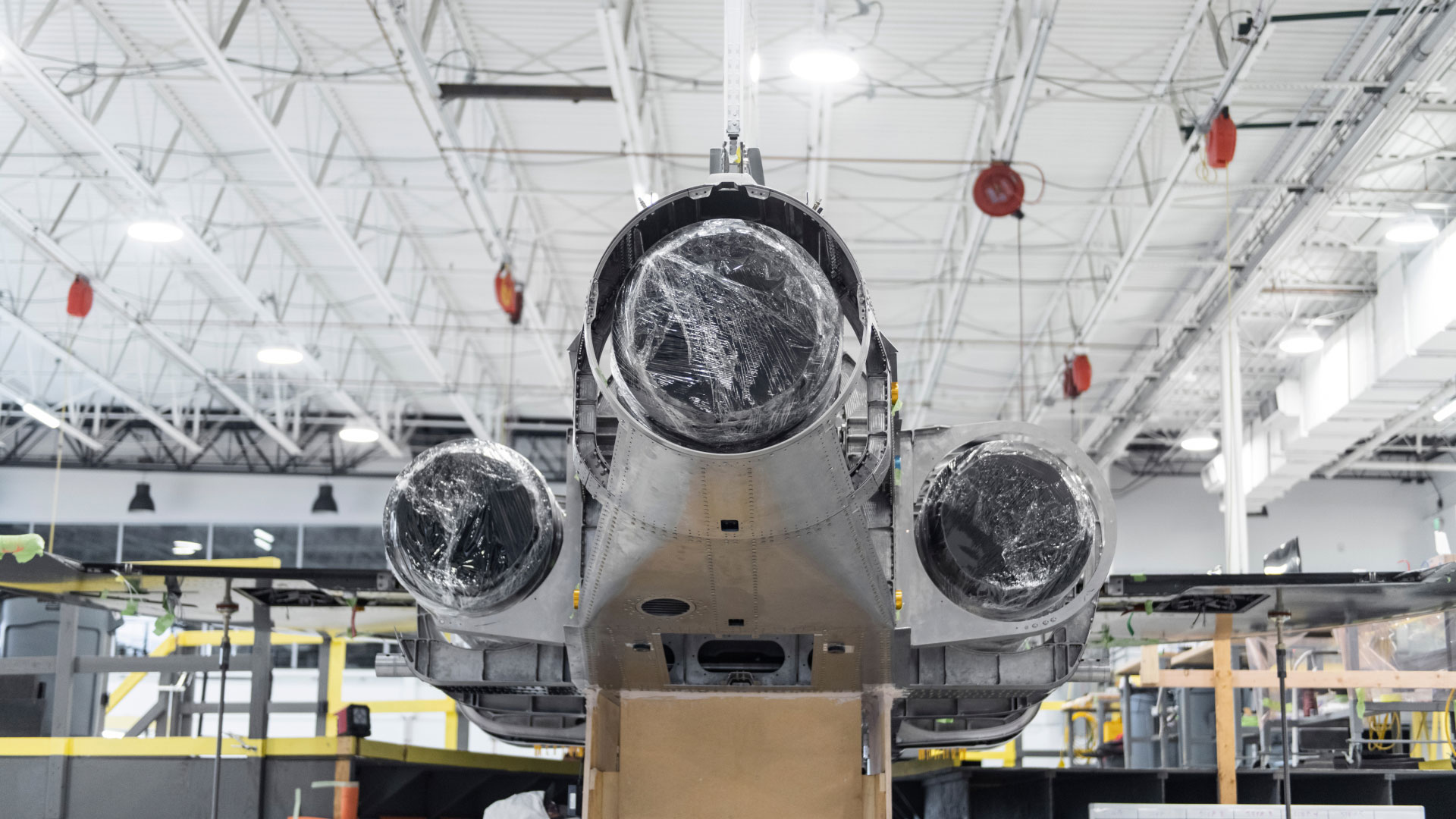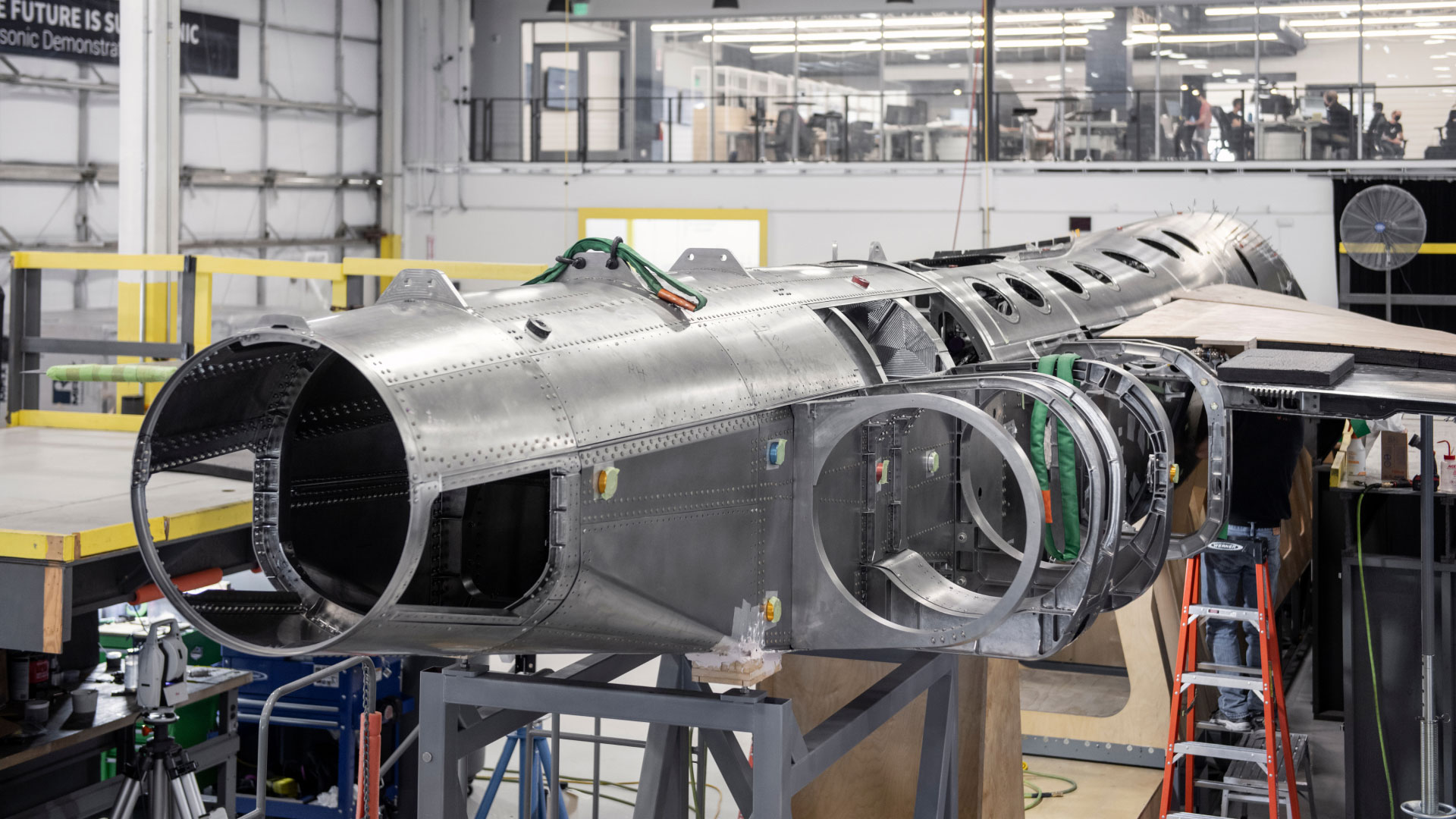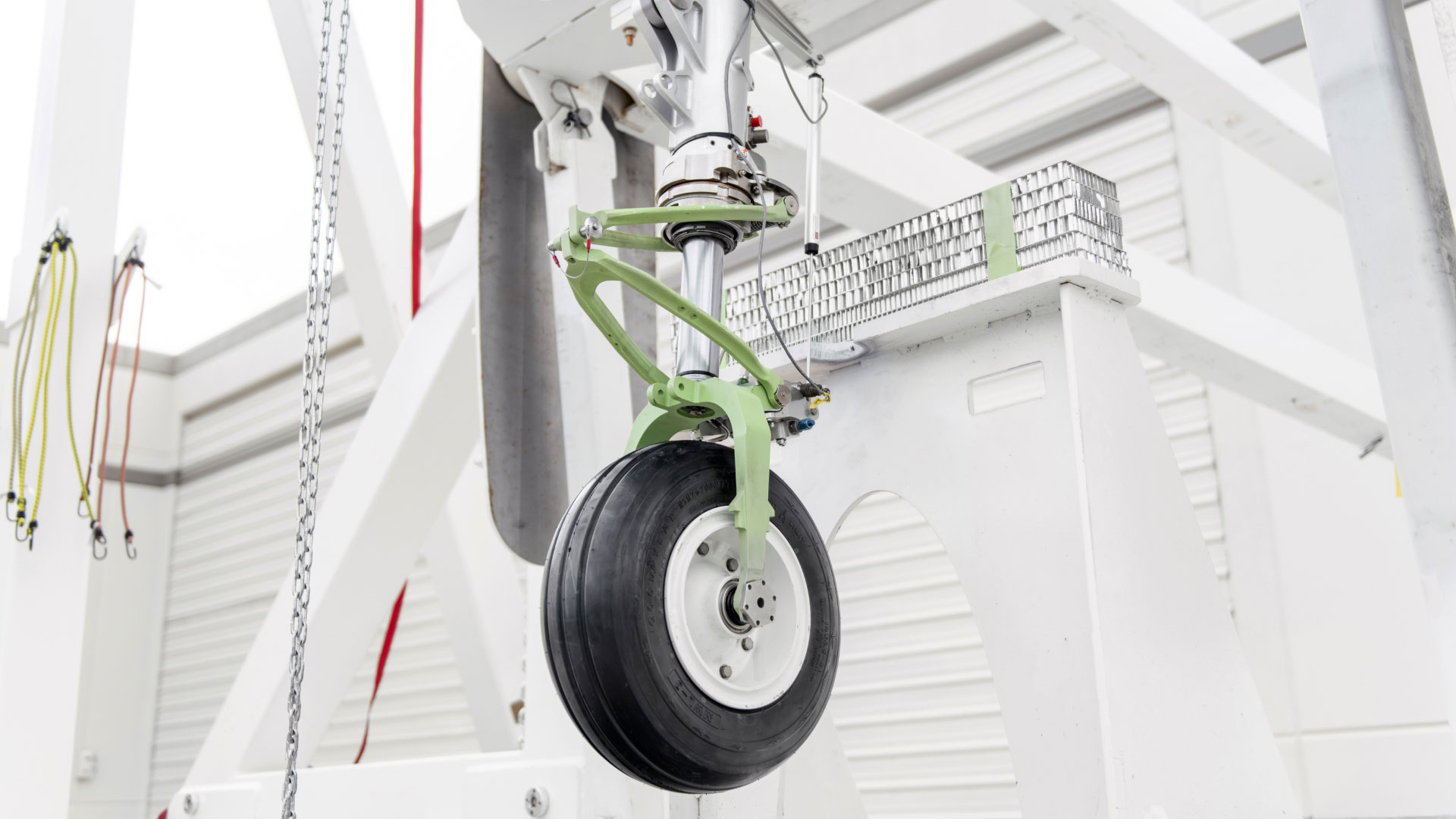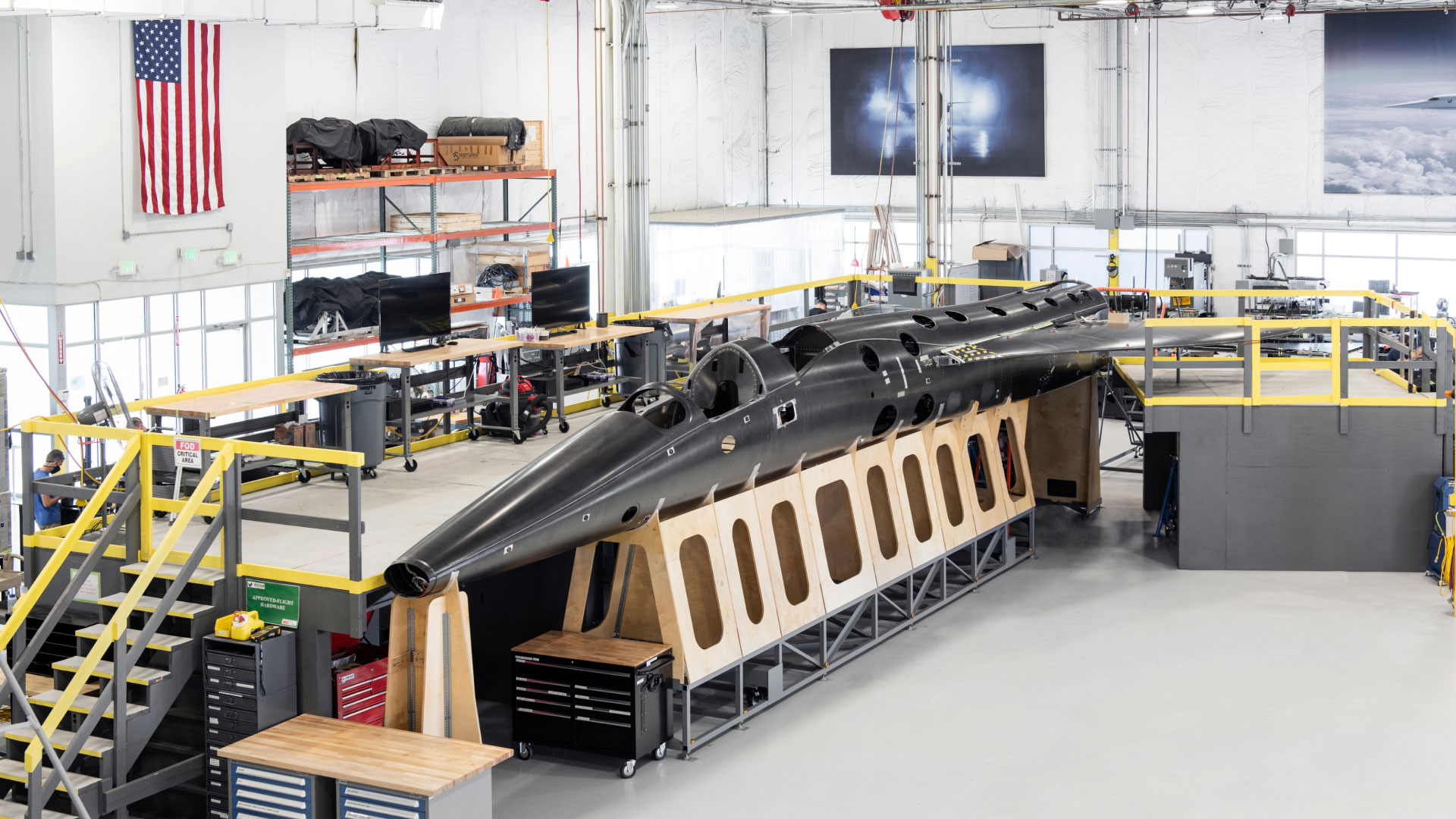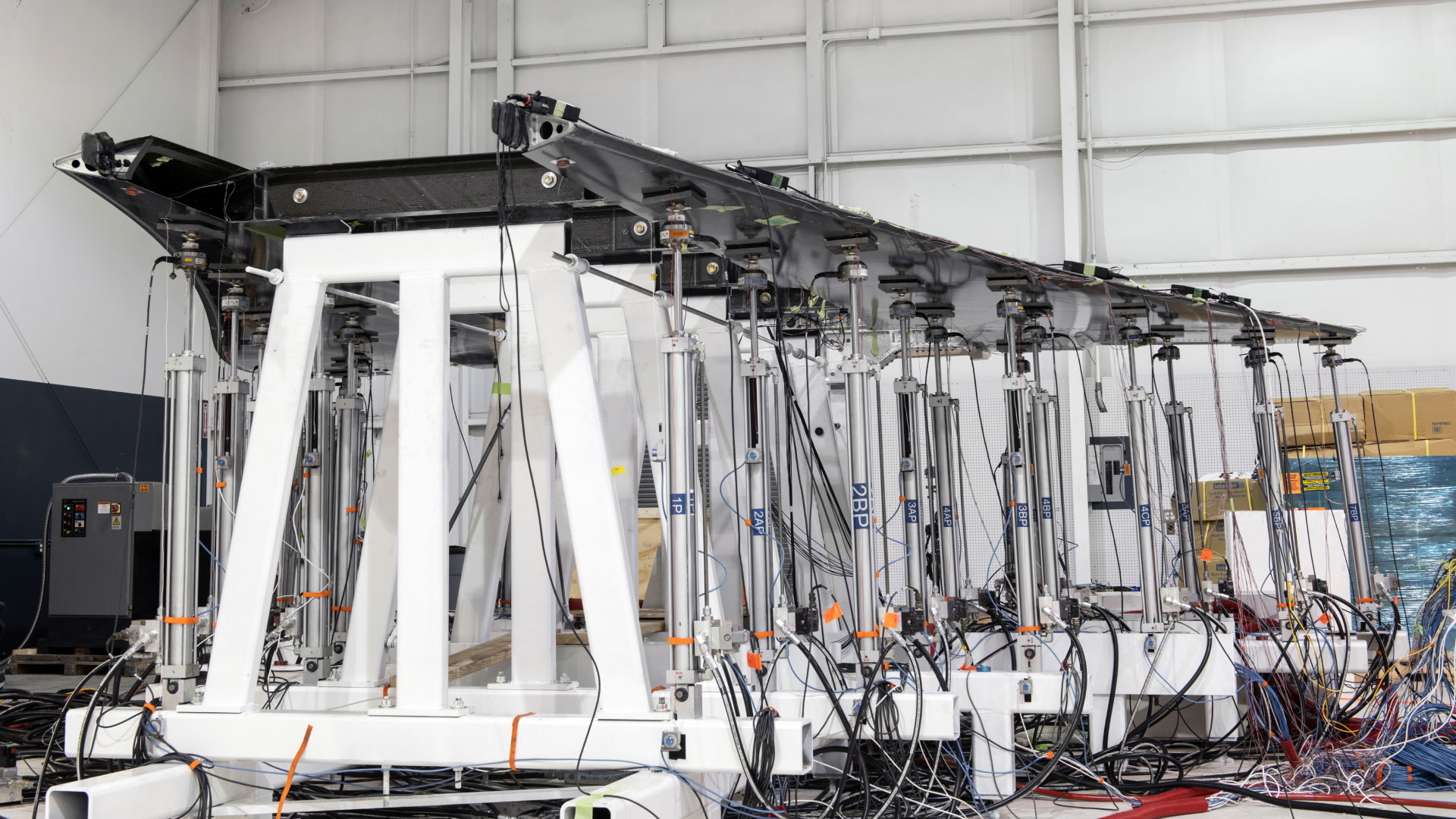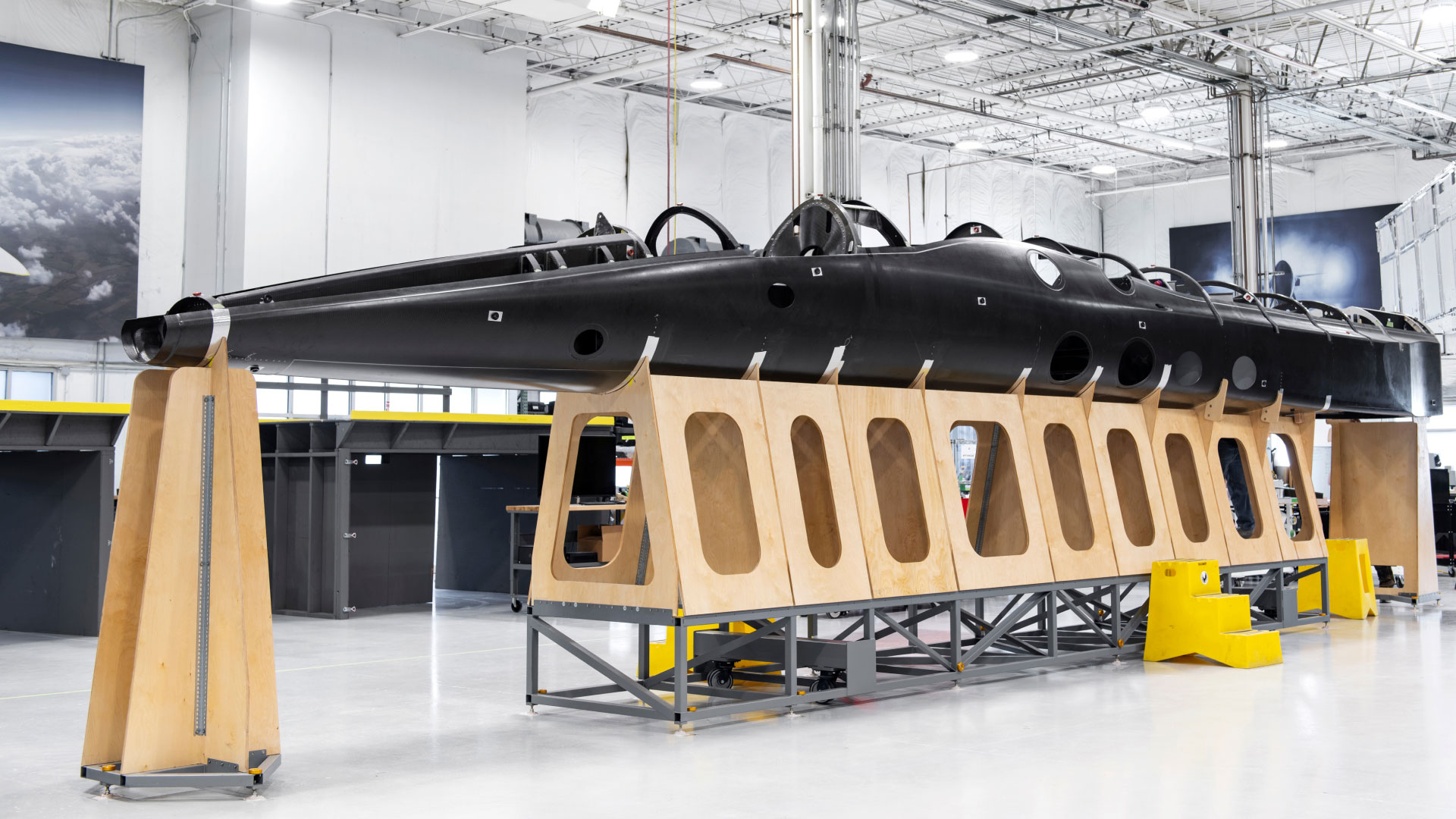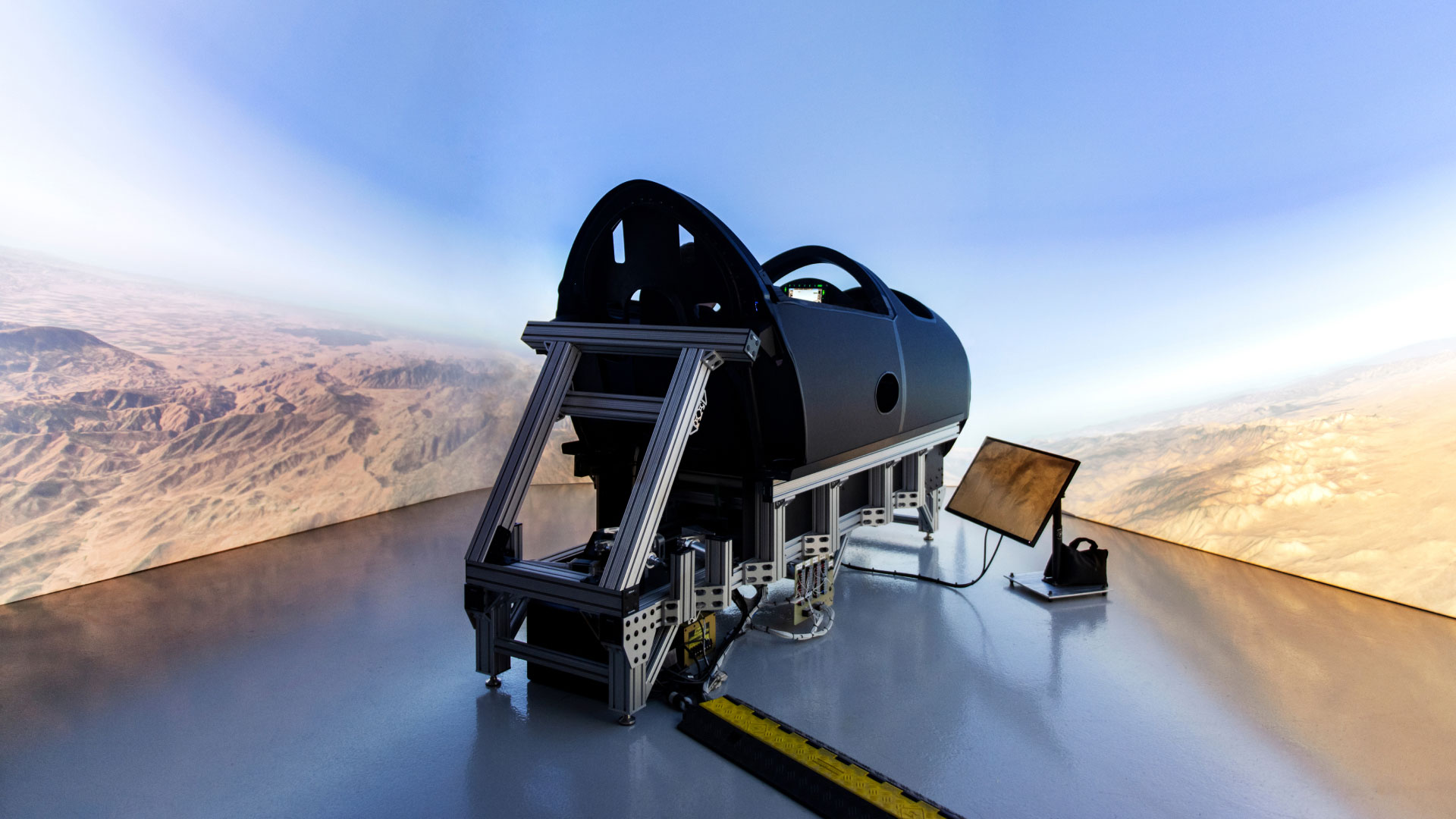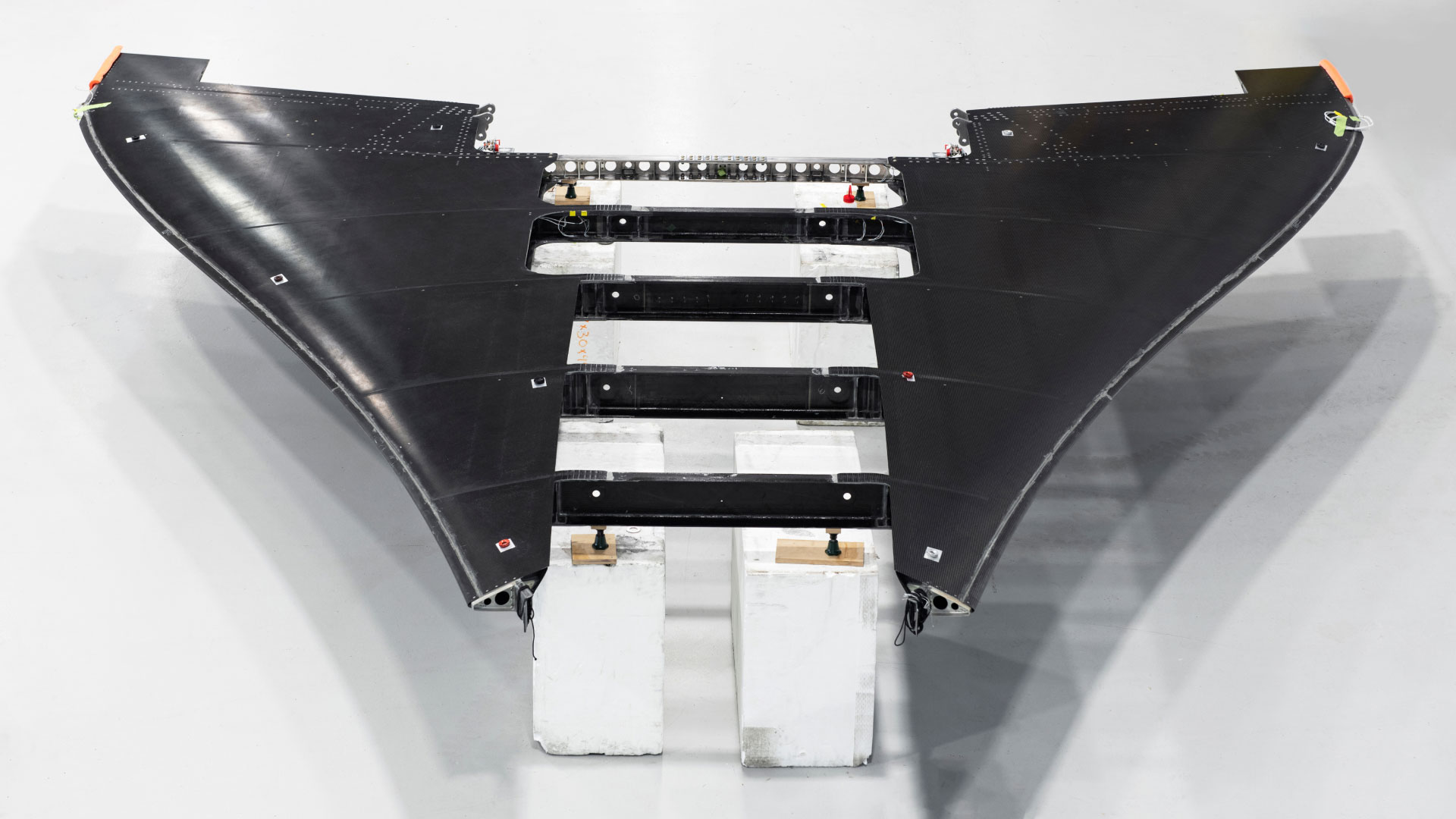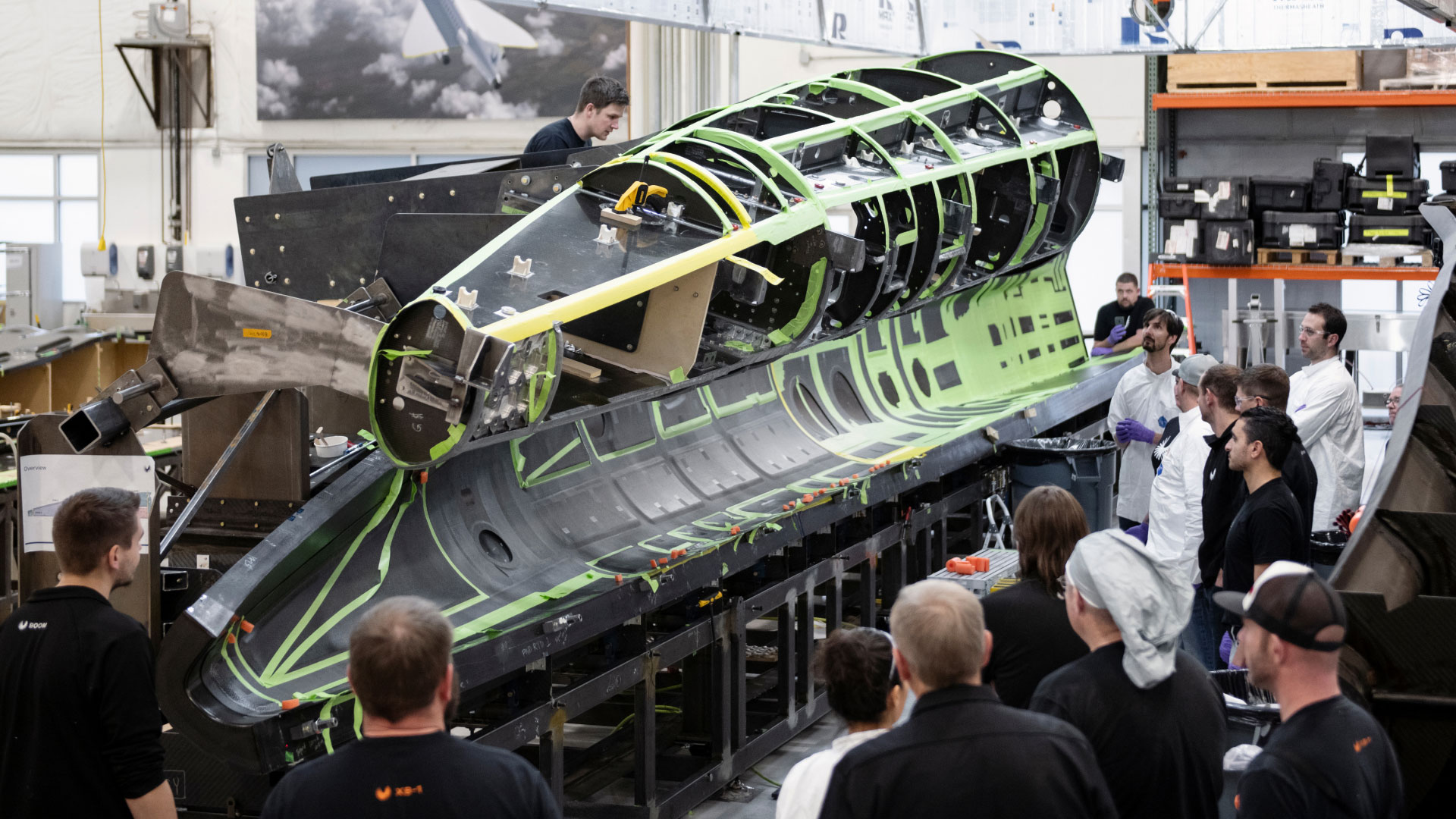 8.23 – XB-1 Advances Flight Preparations
XB-1 progresses through extensive ground testing and receives an experimental airworthiness certificate from the Federal Aviation Administration (FAA), following a detailed aircraft inspection.
READ MORE
3.23 – XB-1 in Mojave
XB-1 arrives in Mojave to continue ground testing and preparations for first flight.
2021-2022 – Systems Integration & Engine Runs
XB-1 completes the activation and testing of all of XB-1's internal subsystems and engine runs, culminating in the first low speed taxi test in November 2022.
READ MORE
10.20 – Rollout
XB-1 is fully assembled and revealed to the world for the first time.
9.20 – Weight on wheels
XB-1 stands on its own for the first time, with the full weight of the aircraft on wheels.
READ MORE
8.20 – Engines and inlets installed
Three J85-15 engines and supersonic inlets are installed to the aft fuselage.
8.20 – Aft fuselage install
The fully titanium aft fuselage is joined to the forward fuselage.
READ MORE
7.20 – Nose landing gear passed drop tests
The nose landing gear passed a series of drop tests at incrementally higher energy limits, verifying the landing gear's performance up to an extreme of 184 kts (212 mph) at 15 feet per second decent rate.
READ MORE
6.20 – Forward fuselage closeout
The final significant bonding operation, closing of the forward fuselage, is complete.
READ MORE
3.20 – Wing testing
A simulation of the most extreme flight conditions verifying the wing design and approved the structure safe for flight.
READ MORE
3.20 – Lefthand fuselage skin install
The left hand skin install was the largest single bond operation, closing out the the left and right sides of the fuselage and providing a glimpse of the aircraft's final shape.
2.20 – First flight of second-generation simulator
Assembly of the second-generation simulator enabled teams to finalize aircraft flight control design and enhance the pilot training program.
READ MORE
1.20 – Wing closeout
The wing structure transformed from a skeleton frame to a completely closed unit during this eight-hour bond event.
READ MORE
12.19 – Nose landing gear and cockpit bond
This twenty hour bond event joined the nose landing gear bay and cockpit together, sealing the structure into the right hand fuselage skin.
READ MORE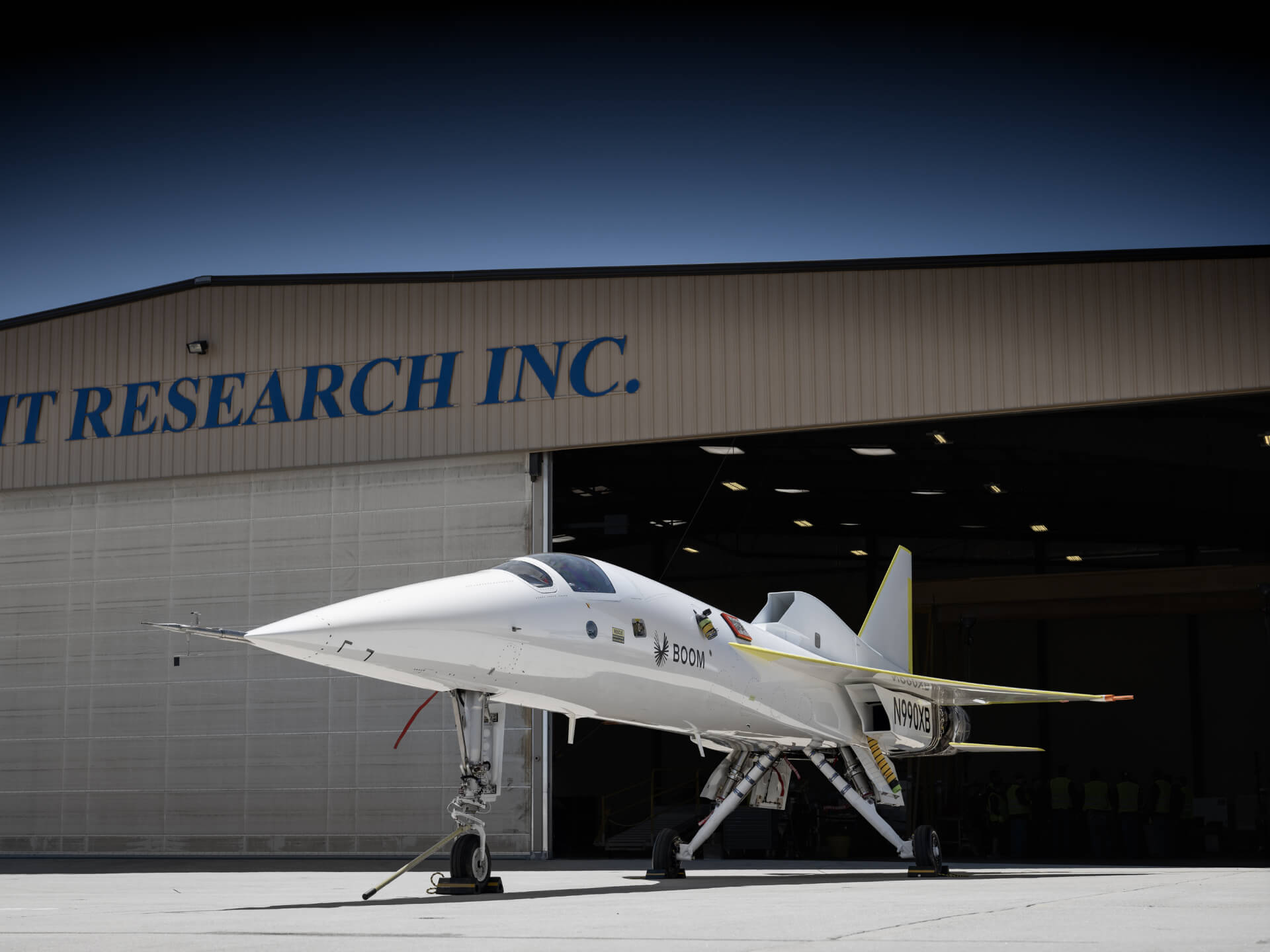 Mojave: Home to History
XB-1 will add to the list of historic aviation events in Mojave as the world's first independently developed supersonic jet.