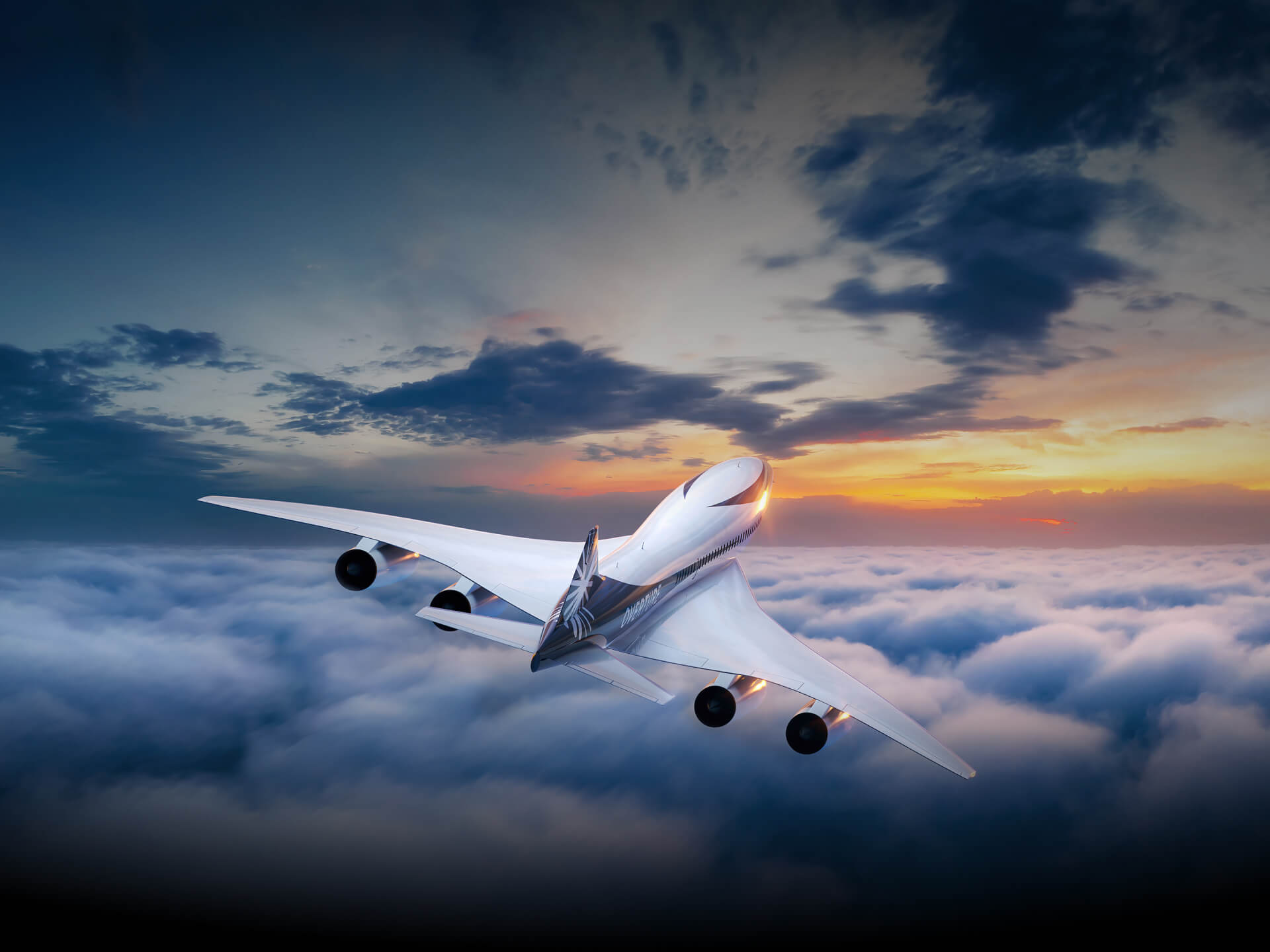 Large and Growing Demand for Supersonic Travel
Airline Partners
With commitments from American Airlines, United Airlines, and Japan Airlines, Overture's order book stands at 130 orders and pre-orders.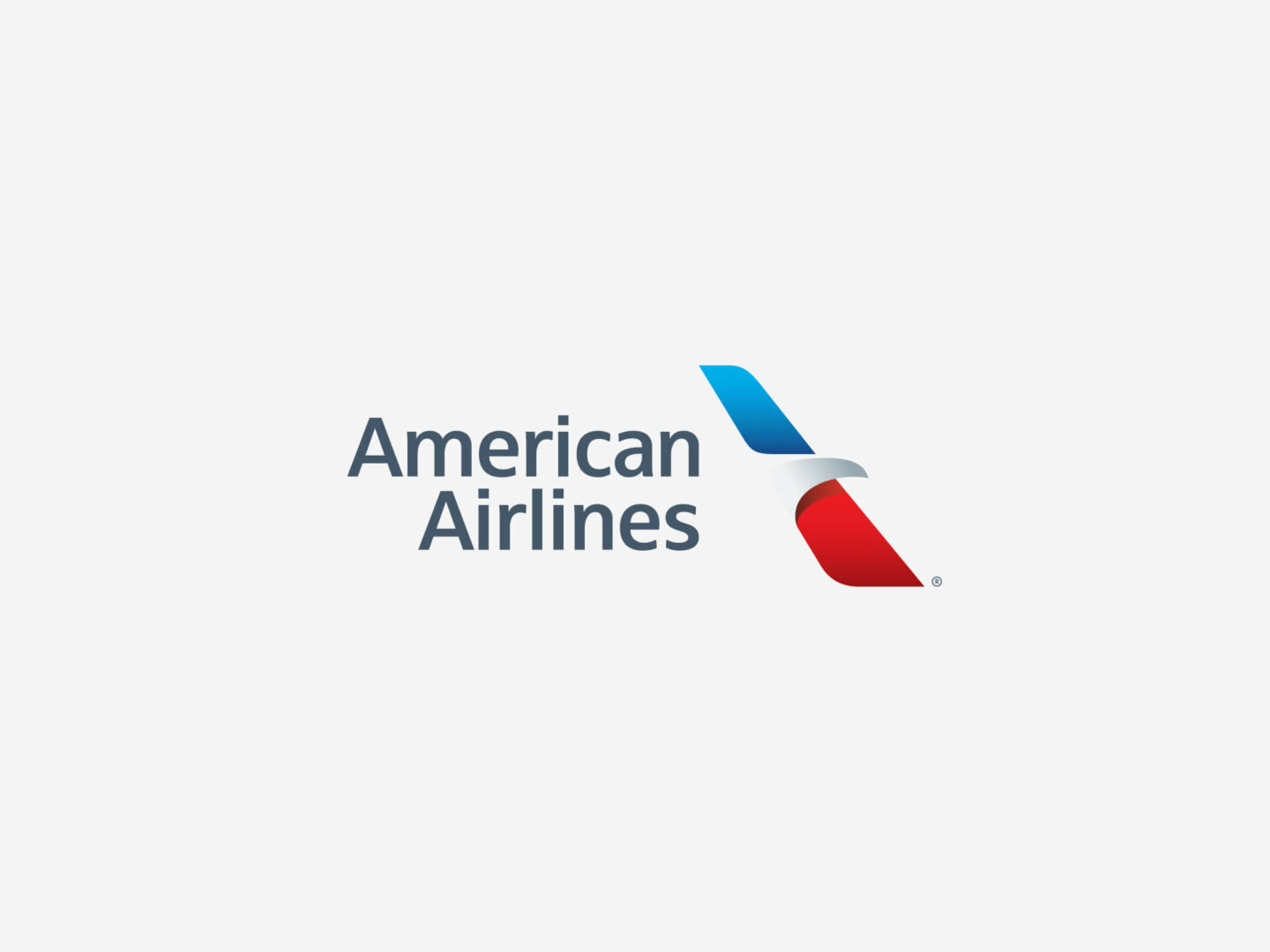 American Airlines
American, the world's largest airline, is poised to have the world's largest supersonic fleet.
United Airlines
In June 2021, United became the first U.S. airline to sign an aircraft purchase agreement with Boom Supersonic.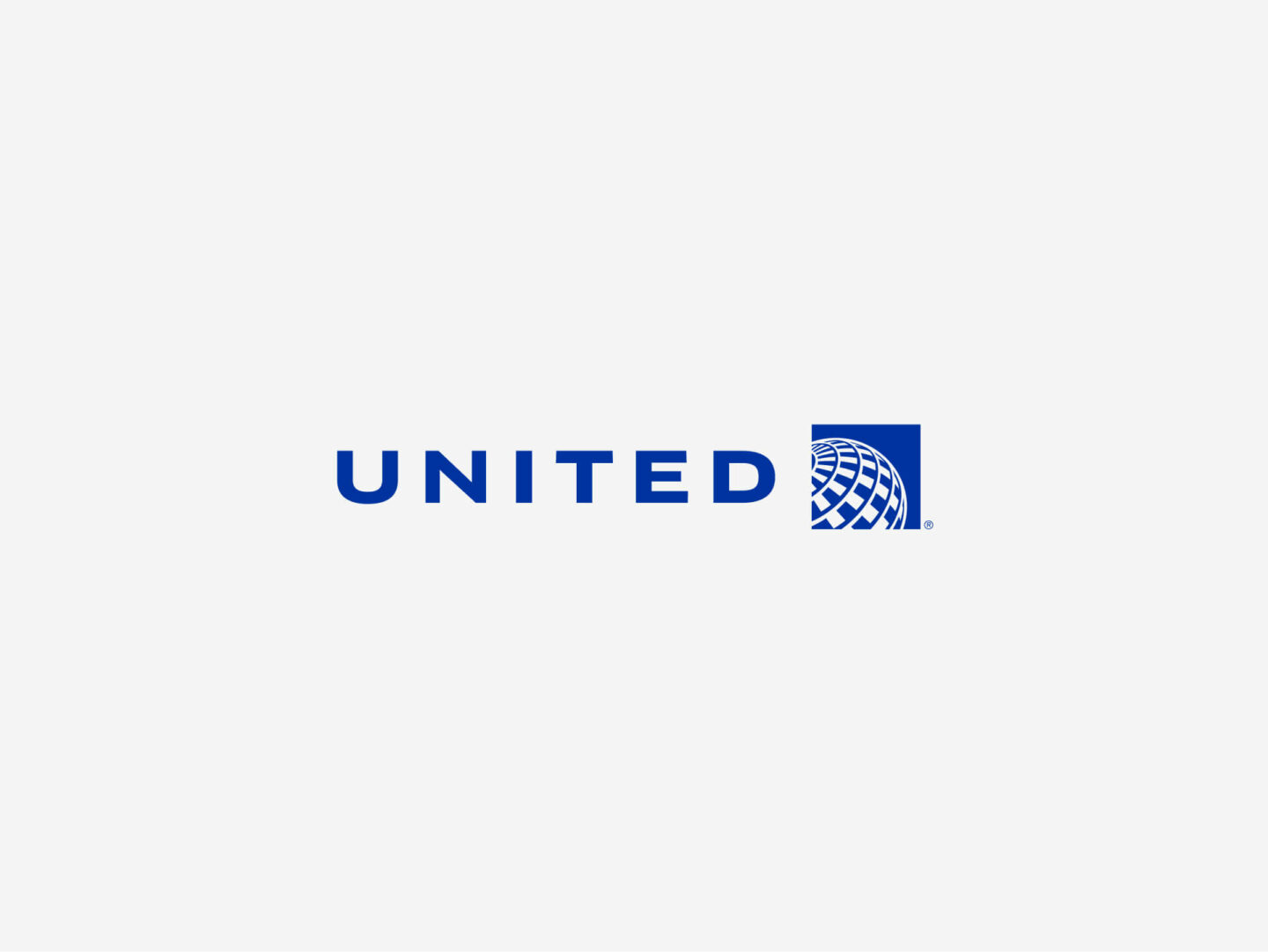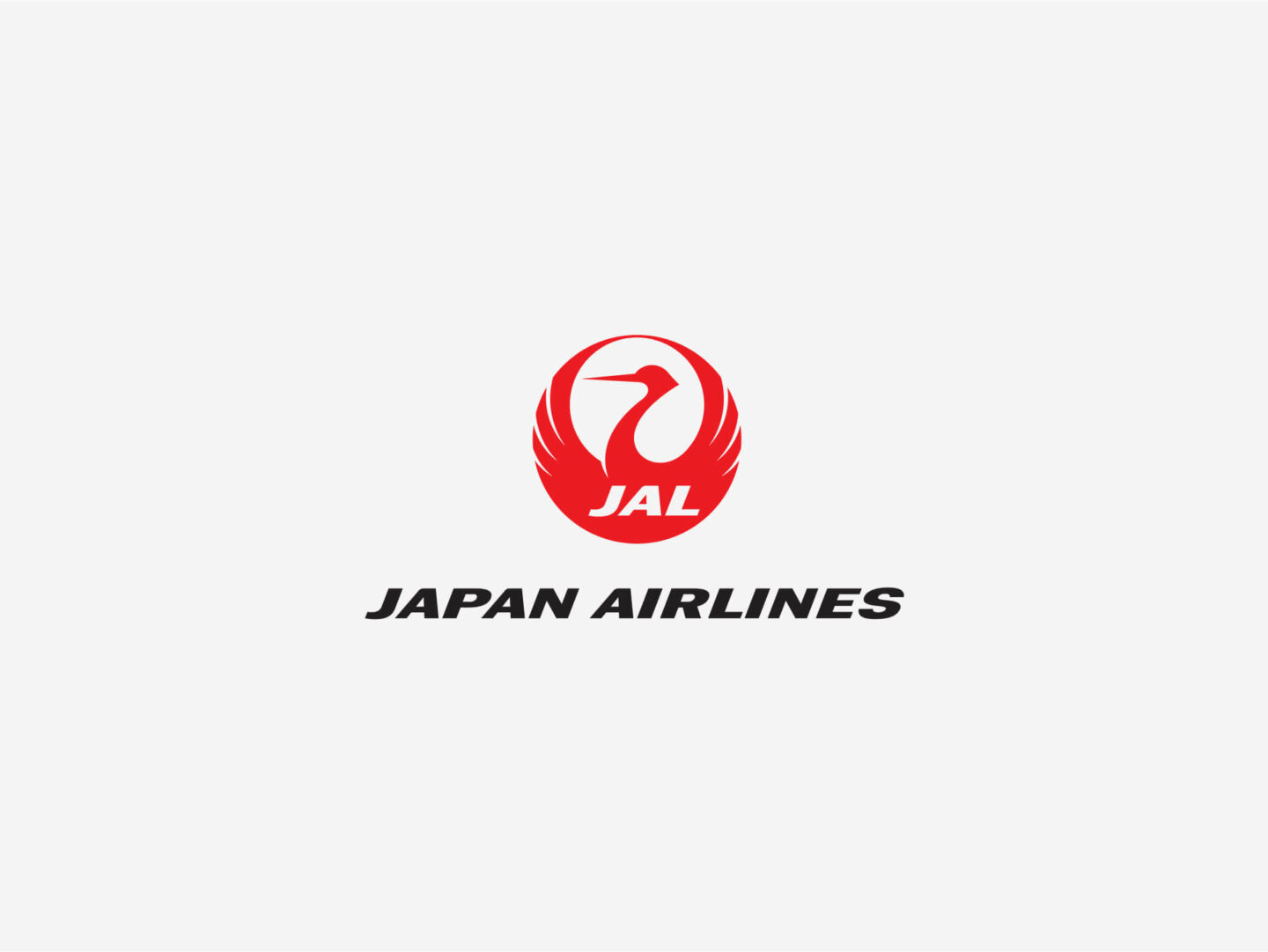 Japan Airlines
In 2017, Japan Airlines (JAL) and Boom announced a strategic partnership to bring commercial supersonic travel to passengers.
High-speed Government Transport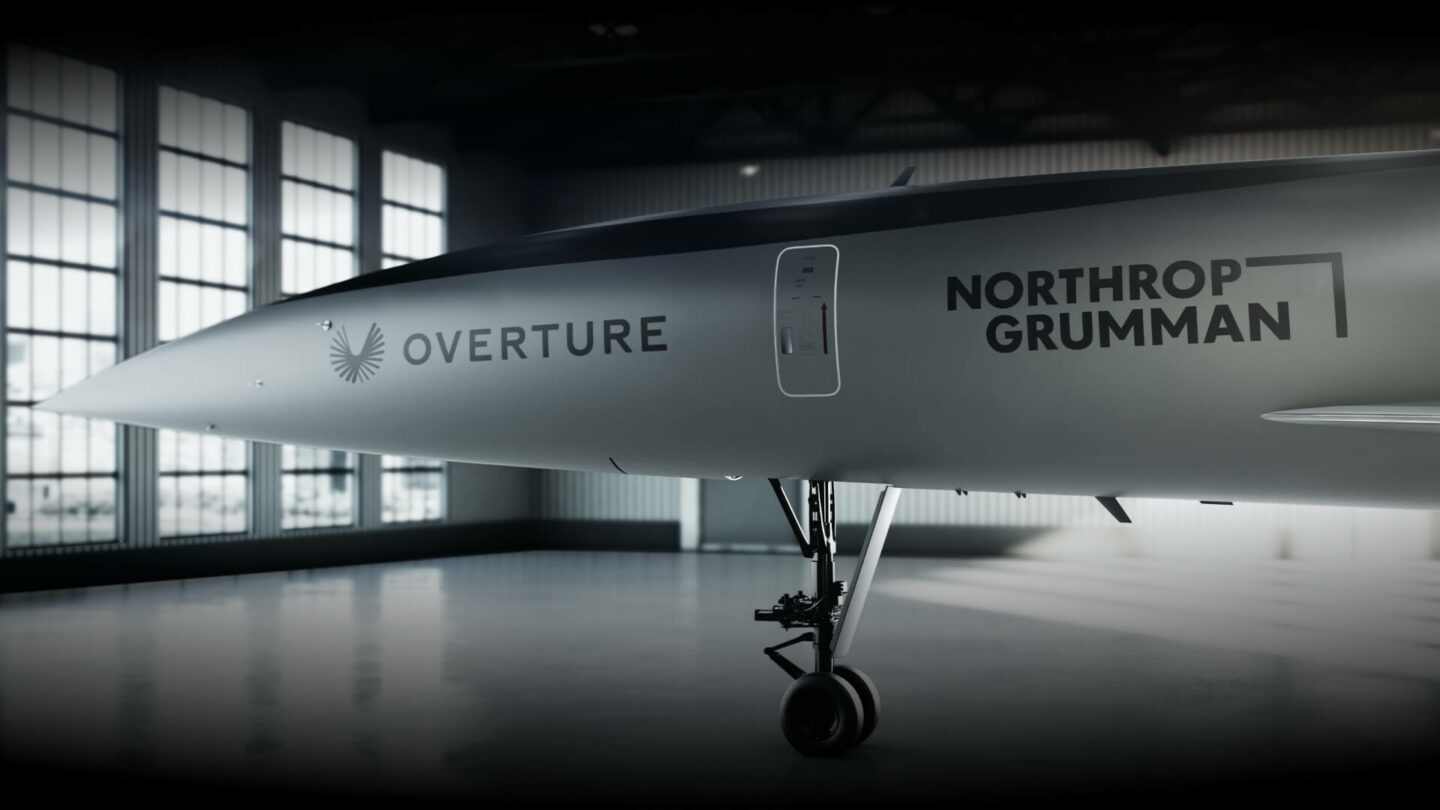 Northrop Grumman and Boom Progress Defense Collaboration
Boom and Northrop Grumman are partnered to offer special mission Overture variants to the US military and allies, focused on three rapid response use cases: VIP transport, repaid logistics, and personnel and aeromedical evacuation. Additionally, NASA's Advanced Air Vehicles Program (AAVP) is now moving into the next phase of the high-speed travel research, which includes issuing two 12-month contracts to companies to develop concept designs and technology roadmaps. The roadmaps will explore air travel possibilities, outline risks and challenges, and identify needed technologies to make Mach 2-plus travel a reality.
U.S. Air Force
We're continuing a strategic partnership with the United States Air Force to accelerate research and development on Overture. The STRATFI contract demonstrates the Air Force's continued support and recognition of Boom's leadership in supersonic flight, and represents efforts to ensure that the U.S. remains at the forefront of supersonic commercial development.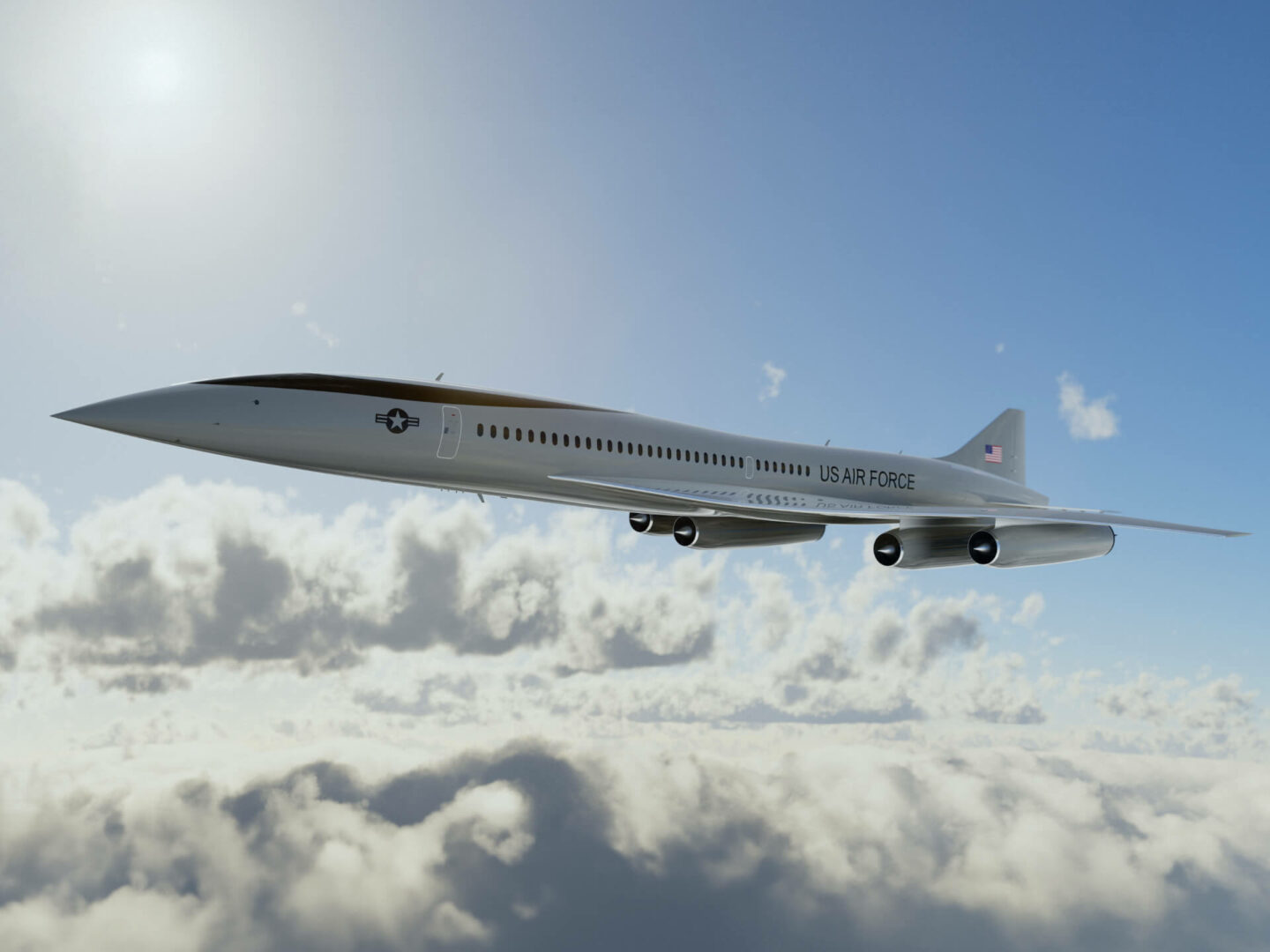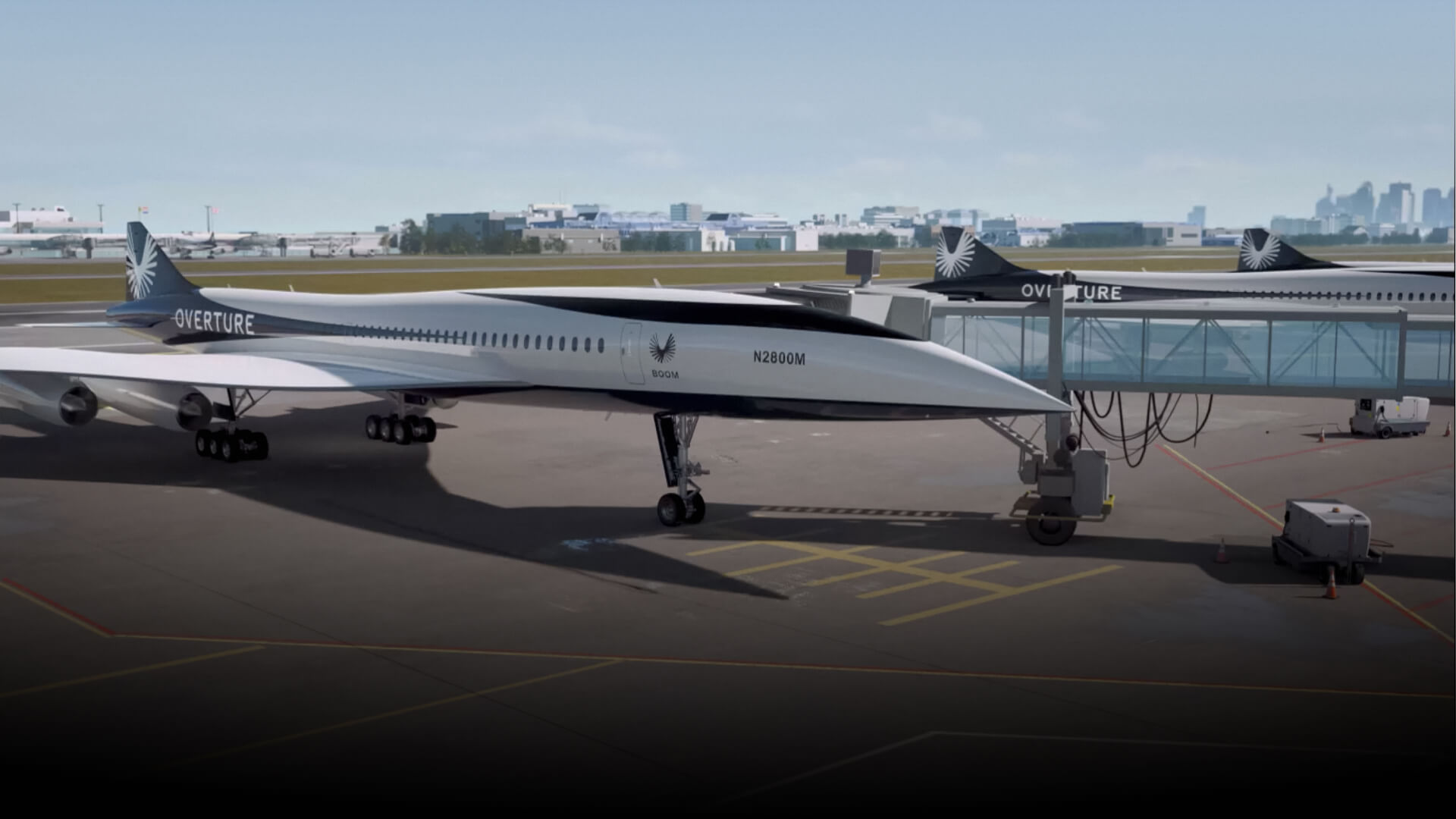 Passenger Demand for Supersonic Travel Hits New High
Passengers believe a supersonic future is not far off and will go to great lengths to access faster travel. 87% say they'd switch from their preferred airline to access supersonic flights. Learn more about recent supersonic air travel research conducted with global premium travelers.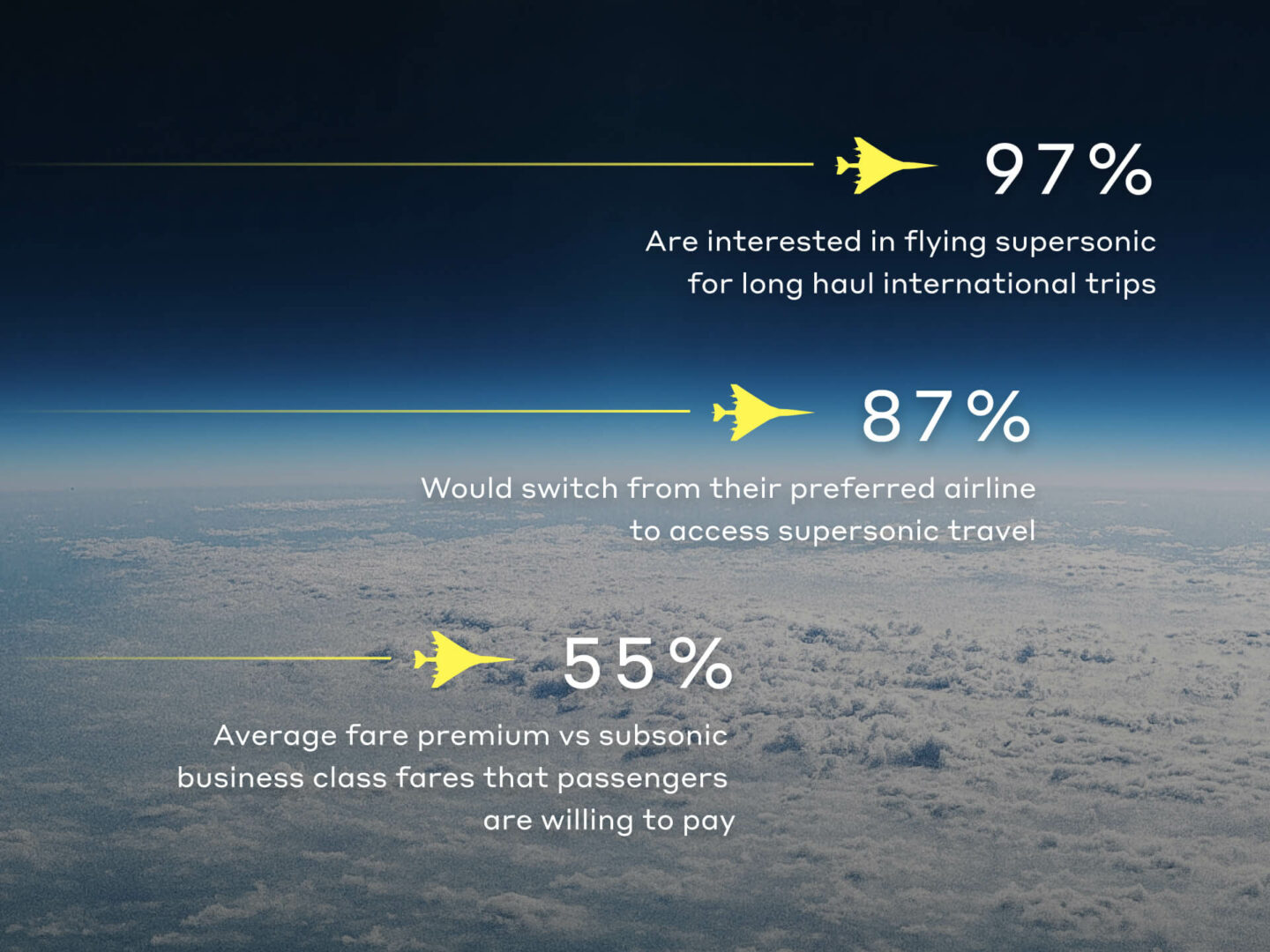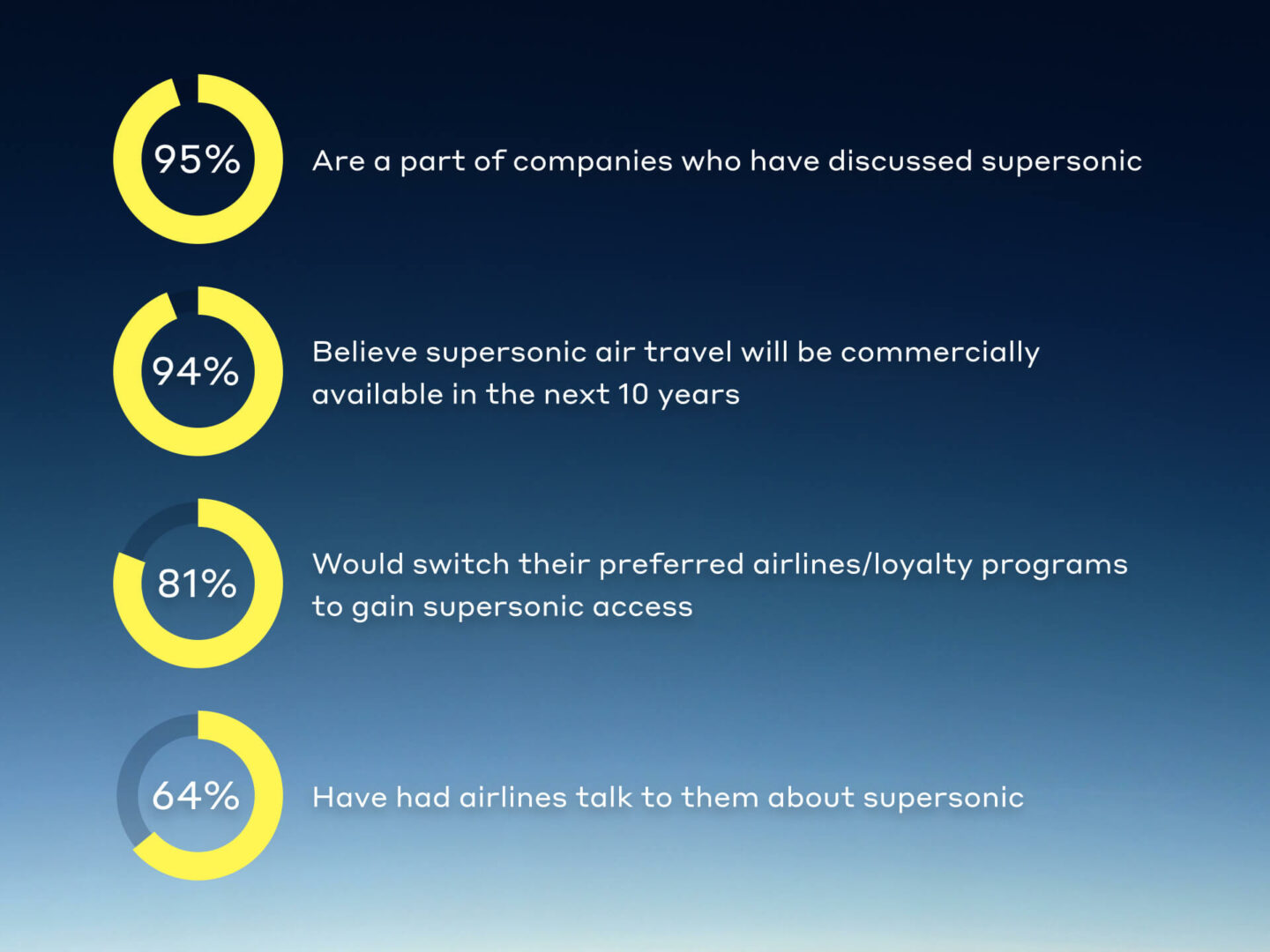 Corporate Demand for a Faster Future is Clear
A recent survey of corporate travel influencers reveals that 95% are already having discussions around supersonic and 94% believe supersonic air travel will be commercially available in the next 10 years.
*Research methodology detailed in linked material.
600+ Profitable Routes
Flying at up to twice the speed of today's passenger jets, Overture unlocks new destinations and travel possibilities.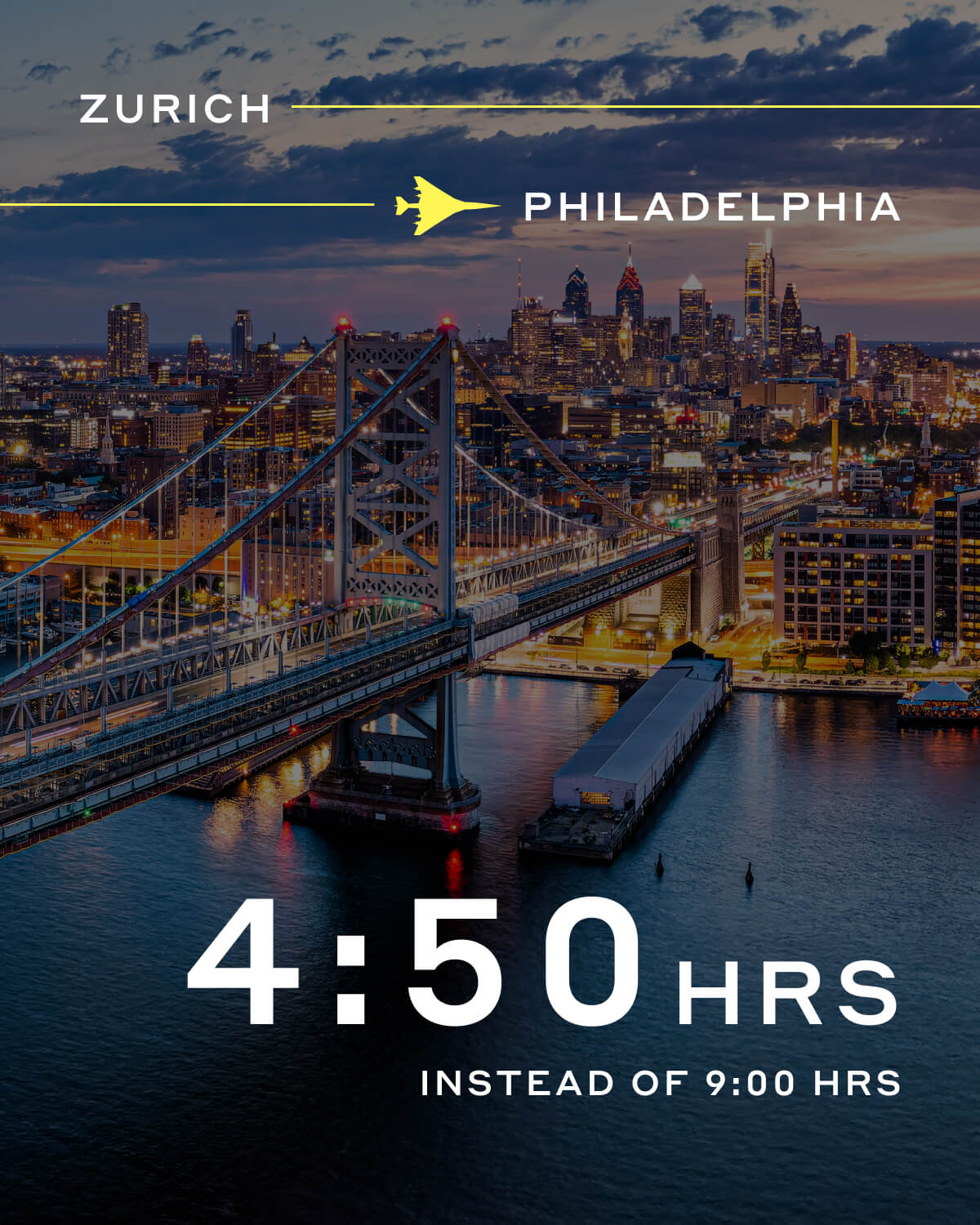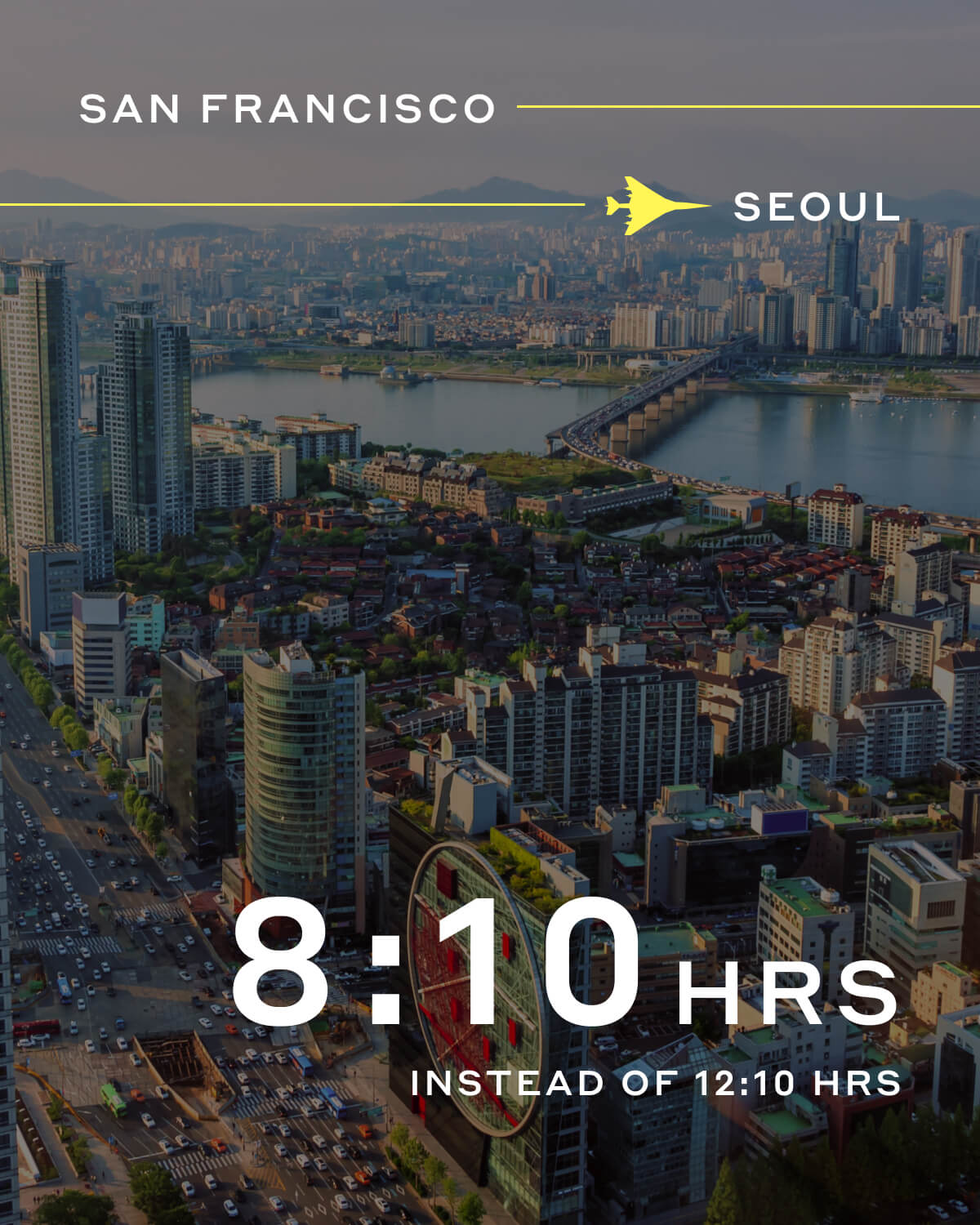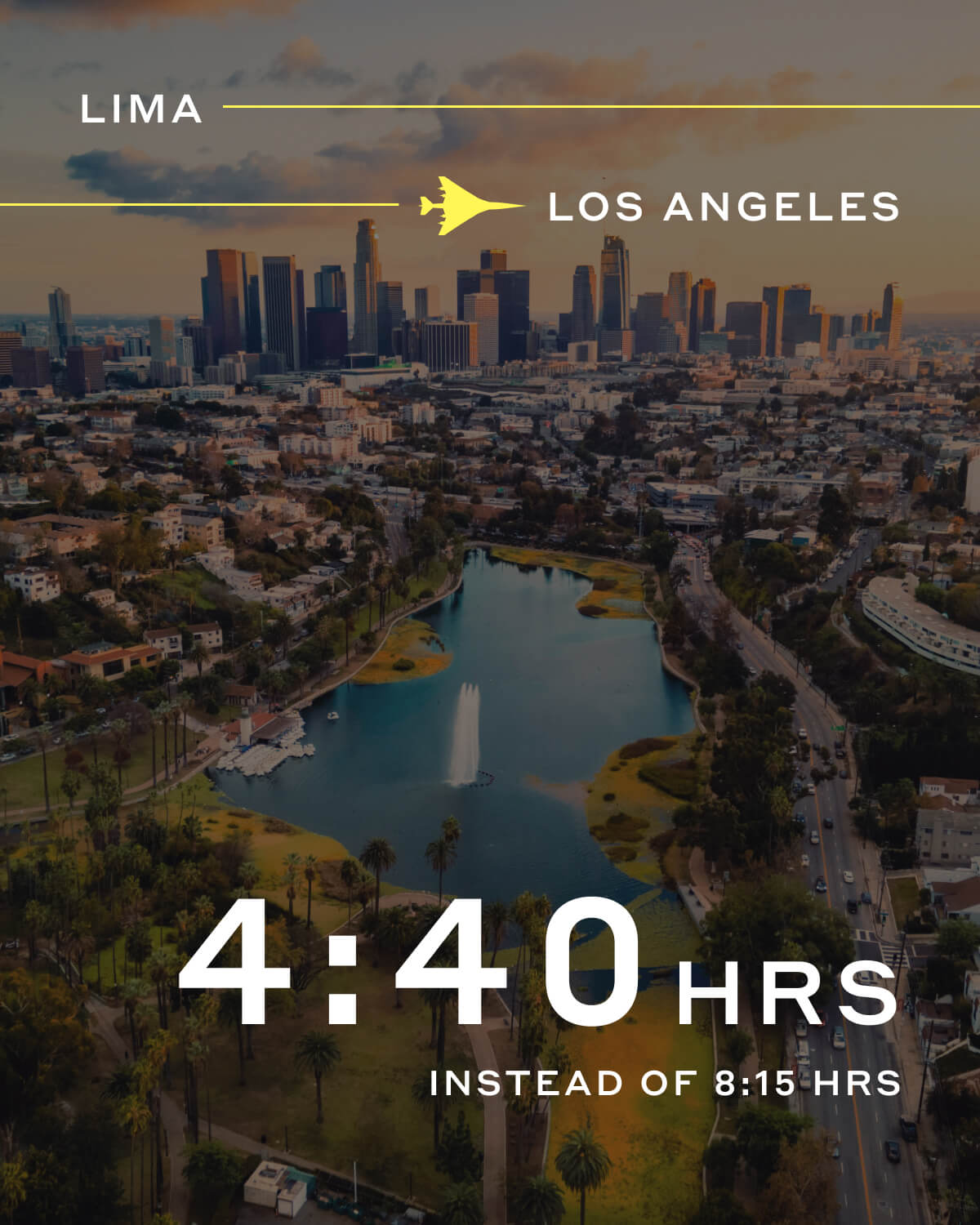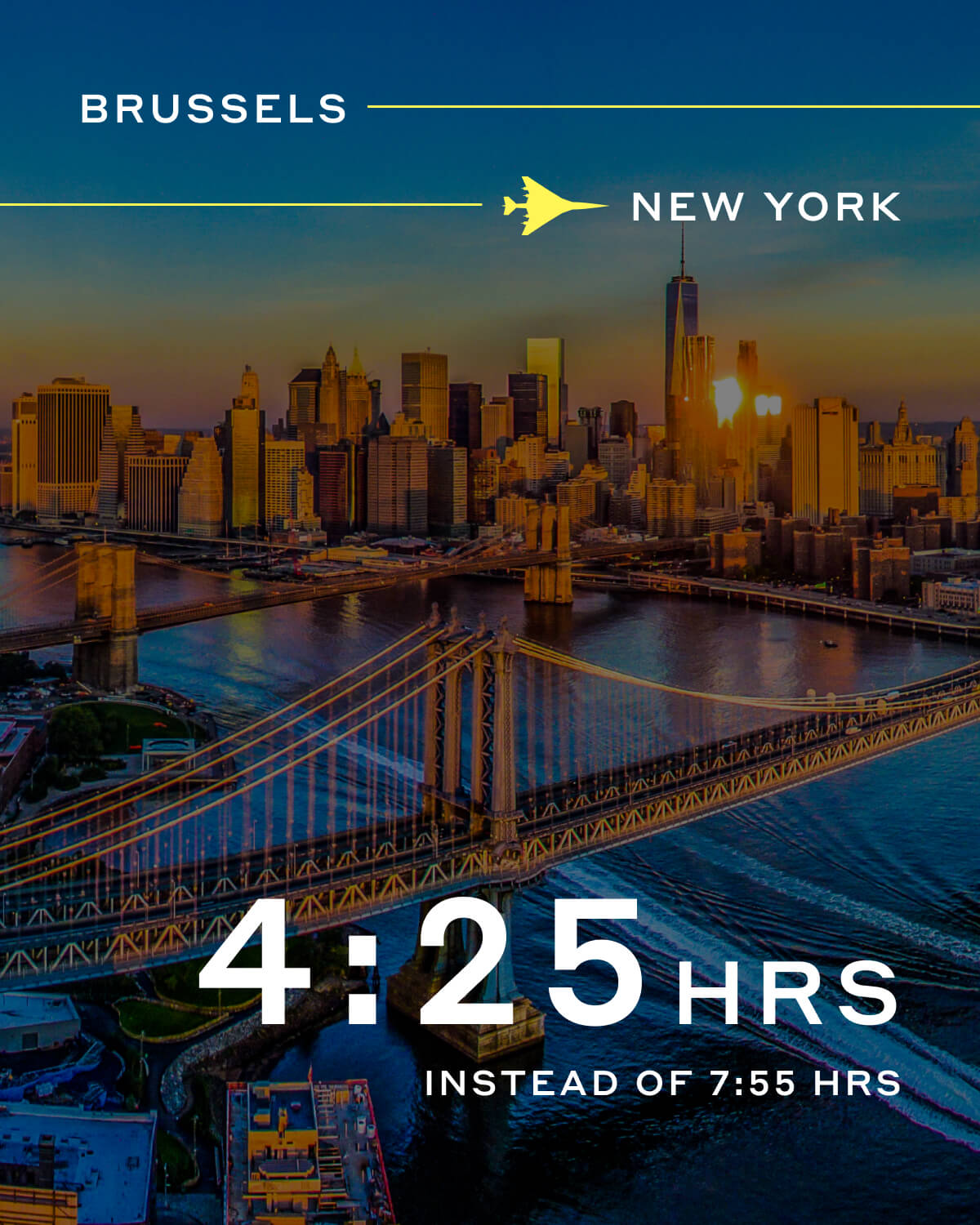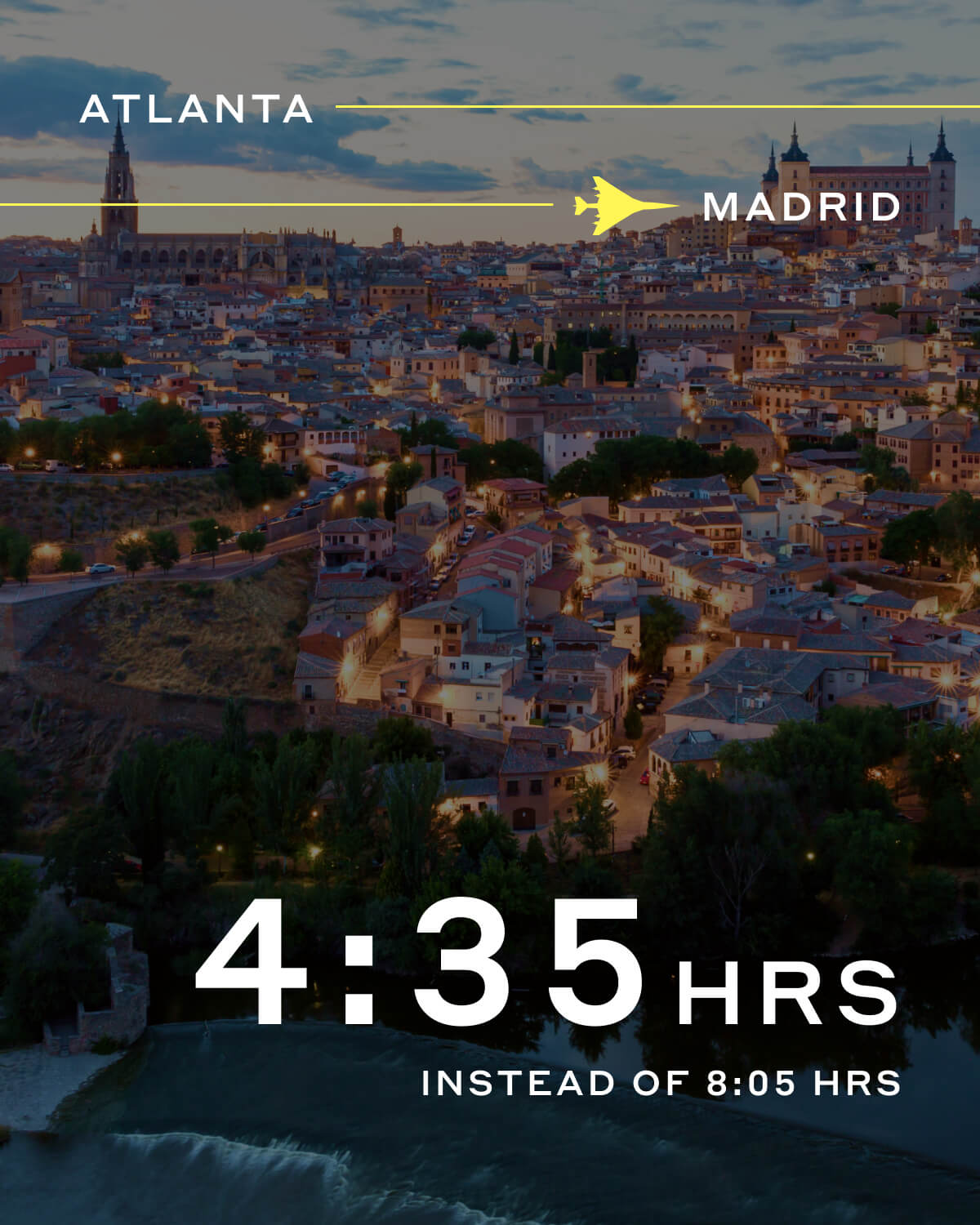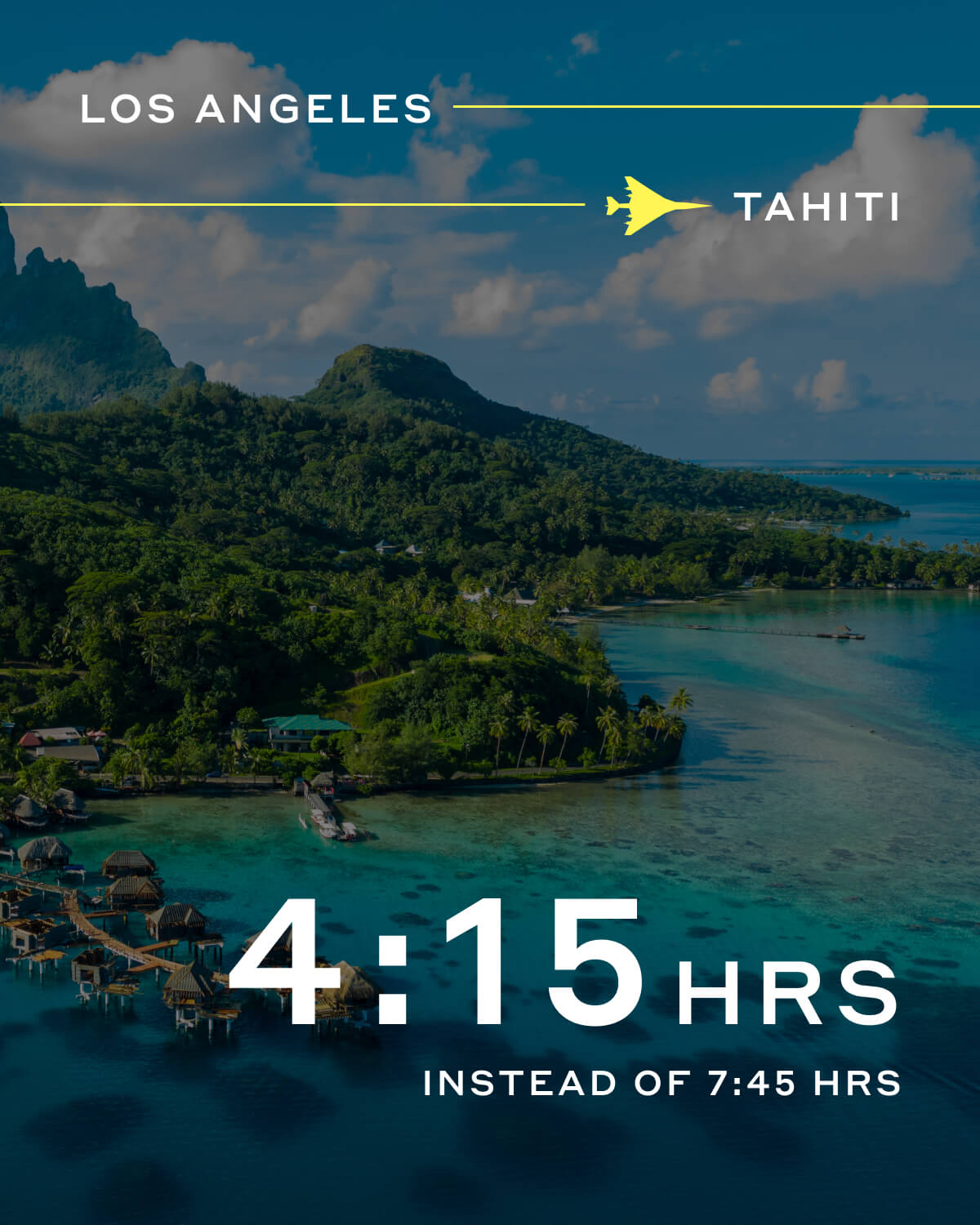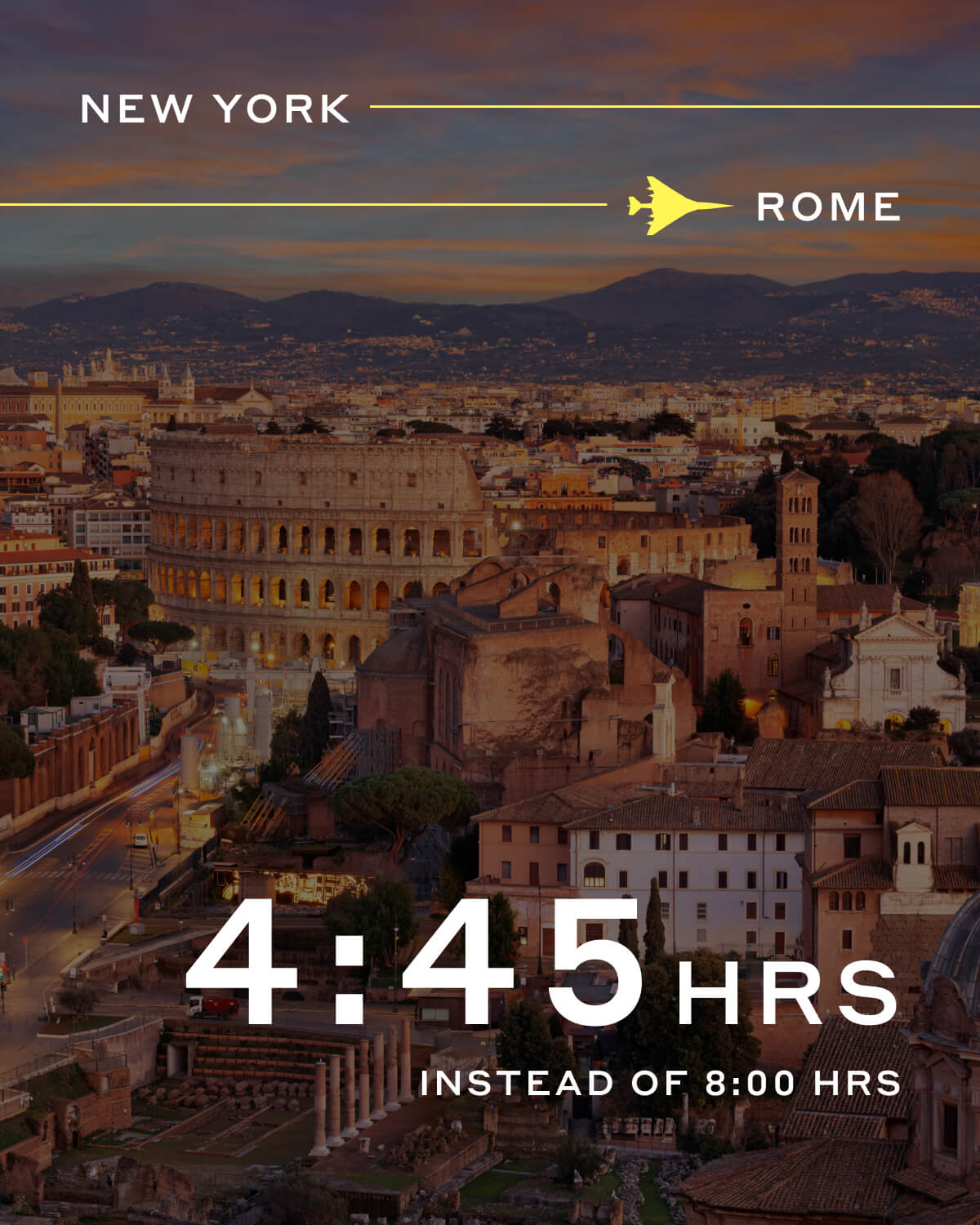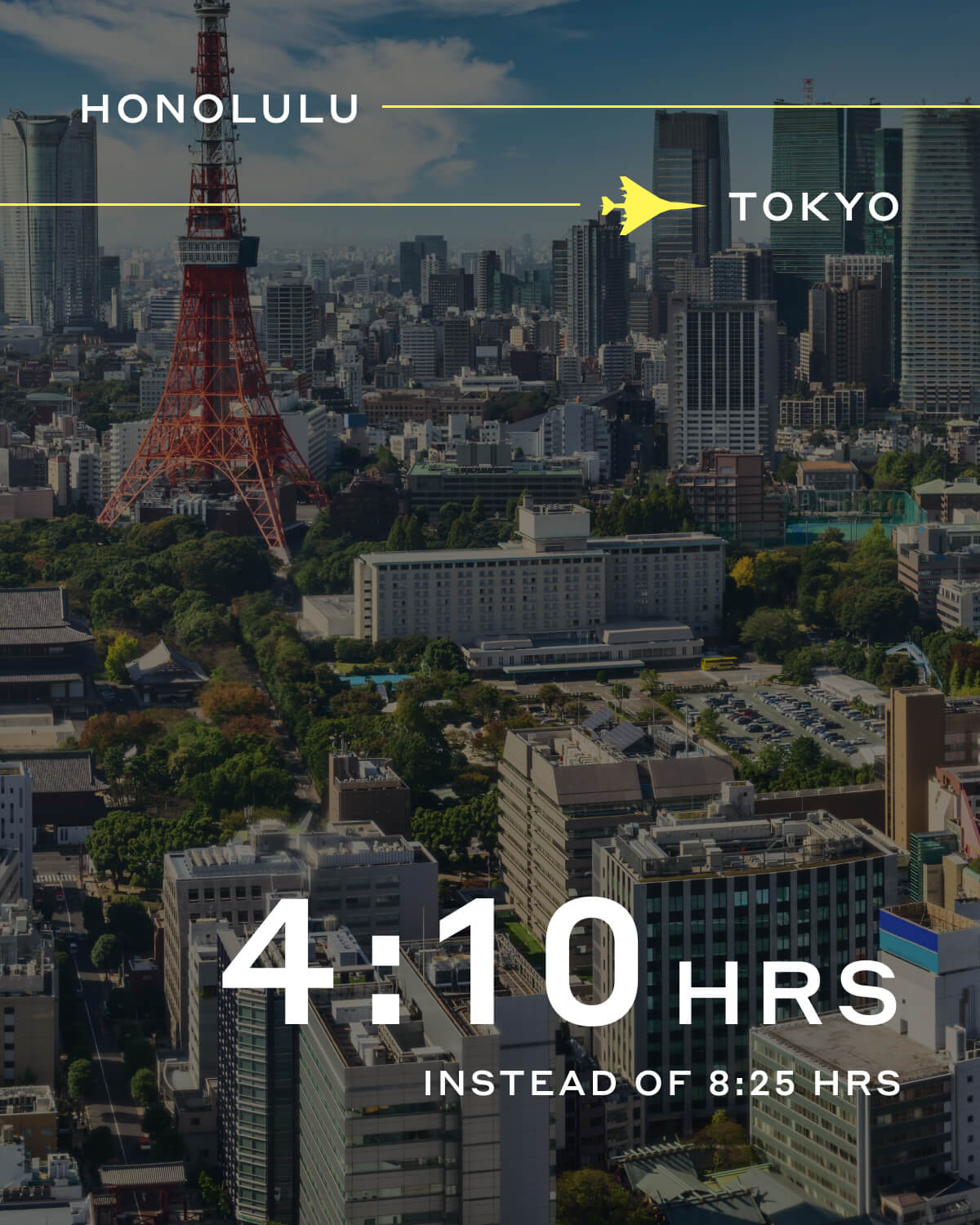 *Times shown are approximate and subject to change.