Jeff Mabry is ready to make history. As Boom's Chief Flight Test Engineer, he's preparing the XB-1 team for ground and flight tests. When the time comes for XB-1 to go supersonic, he'll lead the control room team, ensuring a safe and efficient flight test program in California's Mojave Desert.
Jeff joined Boom following an extensive career as a U.S. Air Force test pilot, where he flew more than 2,600 hours in 34 different aircraft, including the HH-60G Pave Hawk helicopter and C-12 Huron airplane. We caught up with Jeff to learn more about what happens inside the control room and the role of flight test engineers.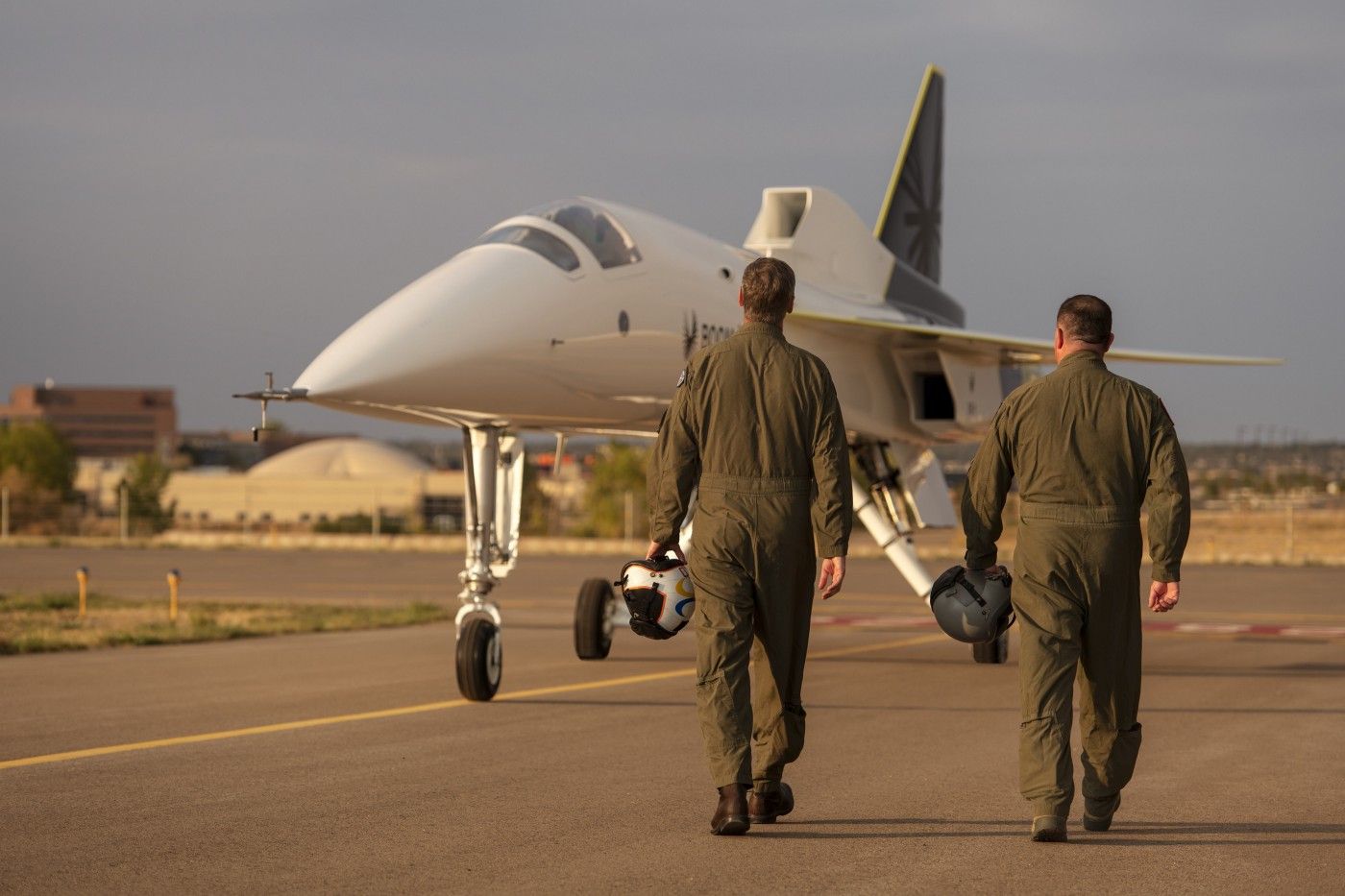 What is your primary role at Boom?
My role is two-fold: training and flight testing. Currently, I'm preparing a team of 30 engineers for control room operations during all phases of our flight test program, from engine runs to supersonic flight. My focus is training the team, preparing the control room software and hardware, and getting all logistics lined up for our flight test campaign in the Mojave Desert. Preparing the team means ensuring we have all the tools necessary to execute flight test. In mid-2021, I'll oversee execution of all our flight test events in the control room.
What type of flight test programs have you contributed to?
While I was in the military, I did quite a bit of work with helicopters as a rotary wing test pilot. I spent a few years focused on upgrades to the U.S Air Force's HH-60G Pave Hawk helicopter, and also laid the groundwork for the follow-on procurement of what is now the HH-60W.
Some of the testing I did with the HH-60G involved artificial vision systems to aid in brownout landings — when visibility is dramatically reduced in dusty conditions. I also helped to qualify different flare configurations for use during air-to-air refueling behind a C-130 Hercules transport aircraft. Simply put, we tested to ensure the pilot doesn't create a huge fireball in the sky if defensive systems go off while transferring gas from a C-130 to a helicopter.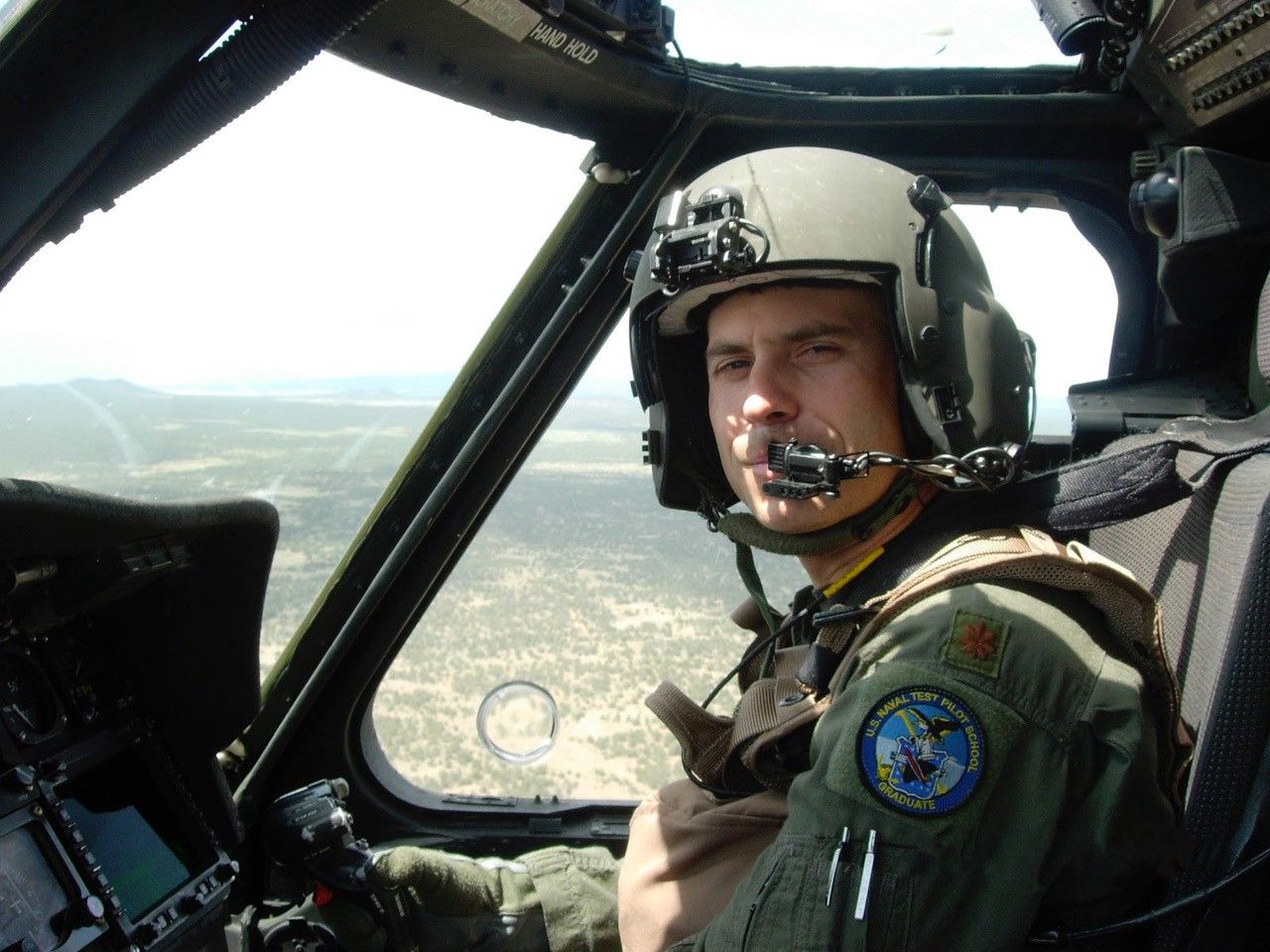 What's one of the most interesting tests you worked on?
One of the more interesting tests I did was collecting data for a dangerous condition known as vortex ring state, which is basically when a helicopter descends into its own downwash. It creates a condition where the rotor system experiences a severe loss of lift. I accomplished a number of test points at high altitude where we intentionally entered the vortex ring state to collect data to better understand what it feels like in that particular helicopter. We also determined the exact conditions that cause the helicopter to enter its own downwash, and how to avoid it.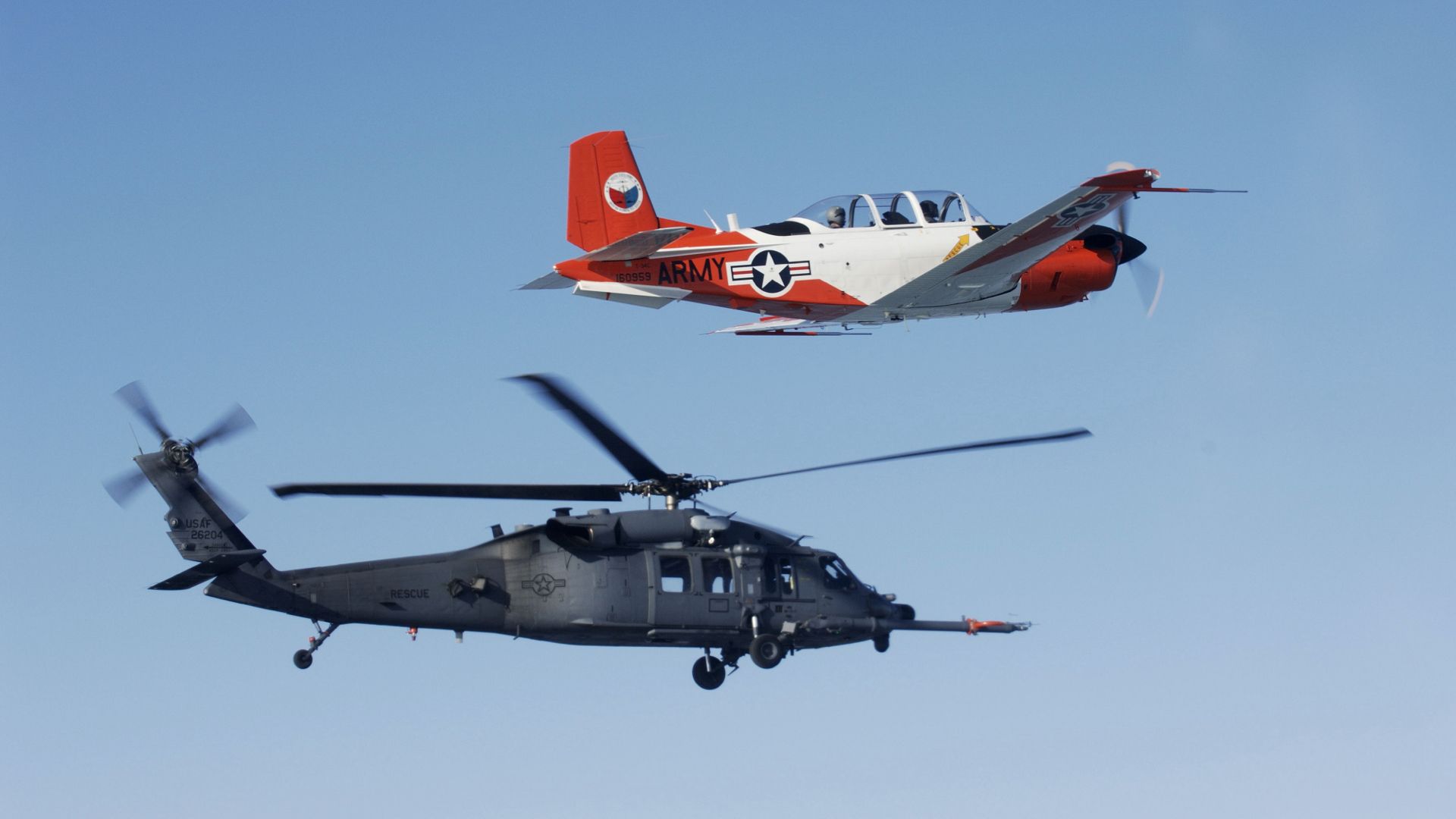 I was also responsible for testing aspects of the U.S. Air Force's Guardian Angel equipment. Guardian Angel conducts personnel recovery, so there's a wide variety of gear and equipment used. The program includes Combat Rescue Officers and Pararescuemen, as well as Survival, Evasion, Resistance, and Escape (SERE) Specialists. My focus was the pararescue personnel (PJs) and equipment that's part of Combat Search and Rescue. One of the fun things we did was test jet skis. PJs will sometimes jump out of an aircraft into the water to help someone, and they will drop equipment out to support them (such as jet skis). We evaluated a few different ones to determine which was most suitable for the mission.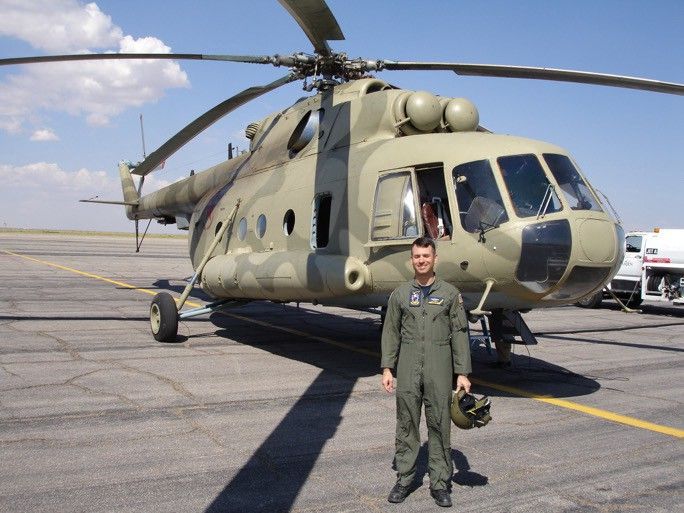 What other test programs challenged you as a pilot and engineer?
I worked on a program carrying a test article under the helicopter on a 1300' long line. We had to "dock" the test article at the end of each flight in a large rig designed to keep it suspended off the ground. The docking involved splitting up the controls between two pilots and close coordination with a ground team to move the article as little as 3" to ensure it was safely placed exactly where it needed to be.
On one of the last flights of that program, we came back low on fuel. The wind picked up, making the docking challenging. After several attempts, we made one last effort. We were worried about a possible engine flameout (when one of the engines quits). Finally, we got it back on the dock and promptly landed with low fuel lights flashing.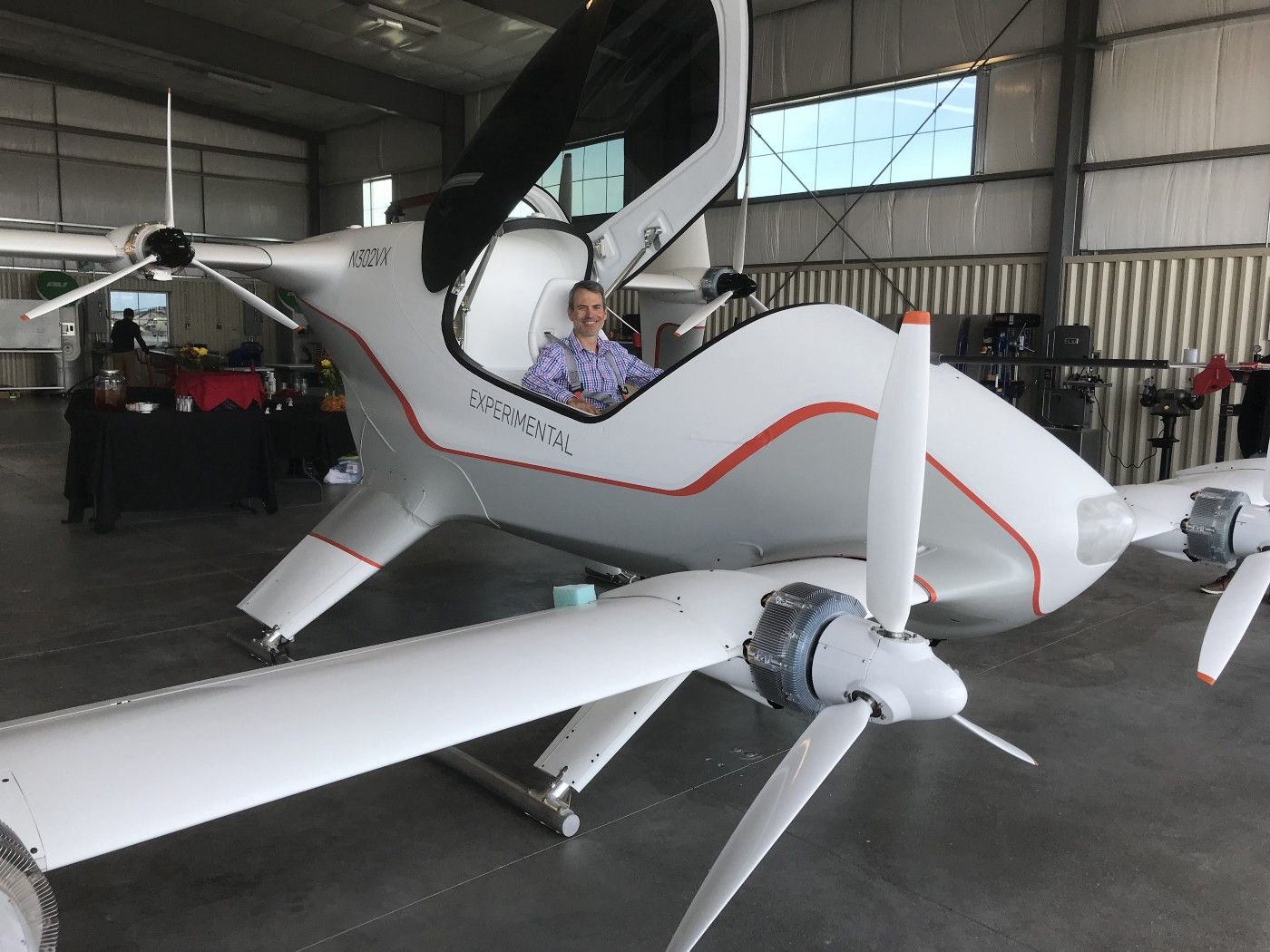 Have you done any flight testing for unmanned aircraft?
Later in my career I spent time testing unmanned aircraft such as the RQ-4 Global Hawk and X-47B Combat Air System demonstrator. For the X-47B's second flight, I was the chase pilot with a special plexiglass see-through door installed in the back of my C-12 aircraft. This was an asset because we had to get very close to the "robot" to collect the photo data that the team needed.
It's one thing when you can pre-brief with the pilot in the other aircraft and know exactly what he or she is going to do, but it's a little unnerving to trust an unproven, unmanned system to do exactly what you think it will do when you are very close to it. In this case, the robot flew exactly like it was supposed to, and we got the data we needed.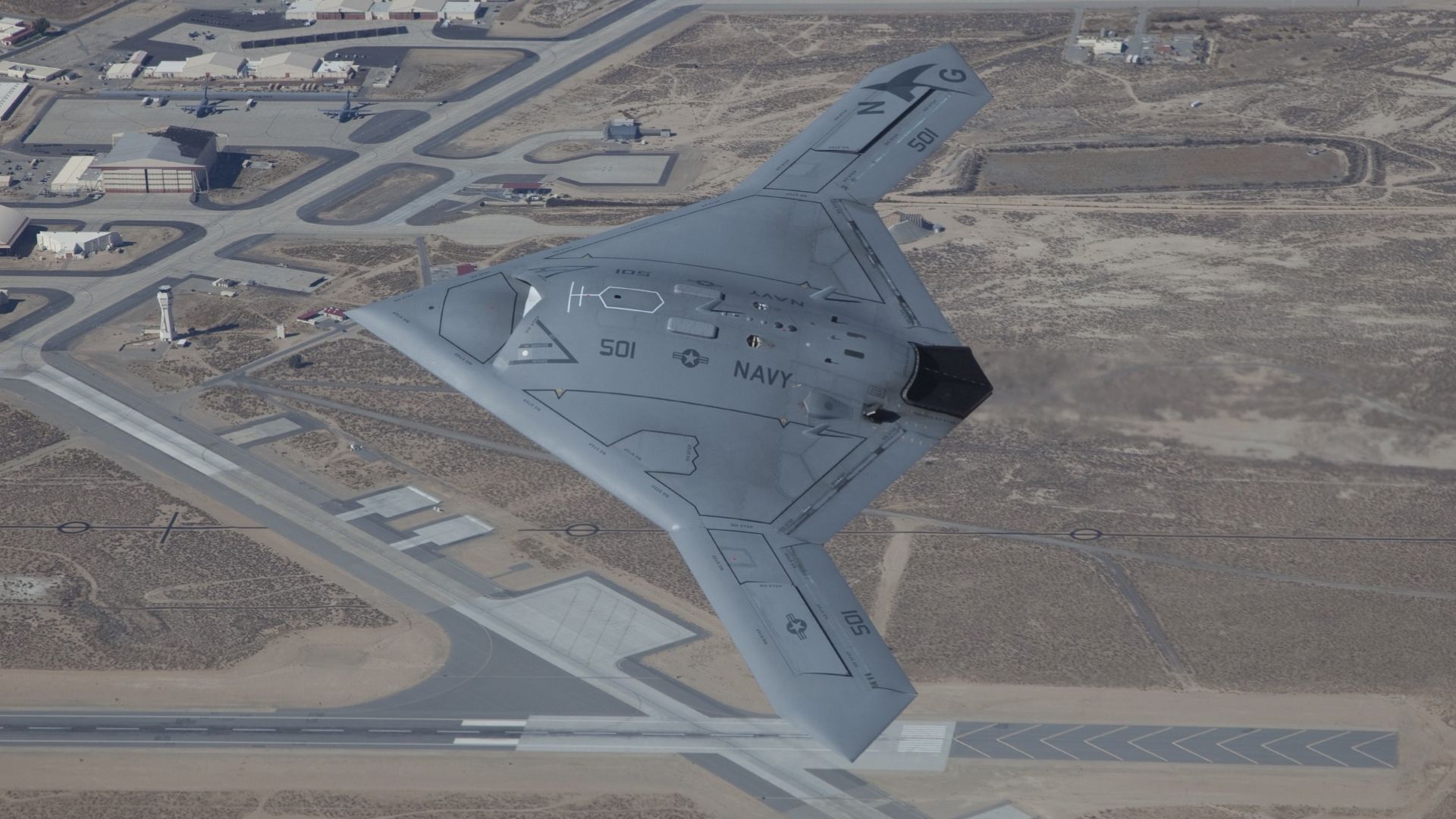 Since the RQ-4 Global Hawk and X-47B didn't directly involve flying, I was able to "get my fix" as an occasional instructor at the U.S. Air Force Test Pilot School flying with students in the C-12 King Air, teaching them basic flight test principles and techniques.
What is the one common thread throughout all flight test programs?
As you can see from my background, I've been involved with just about every kind of aerospace vehicle. Before I became a pilot, I was involved with military satellites and space launch, so I've checked that box too. One of the things I learned is that it doesn't matter what the platform is or what you are trying to test, the fundamentals always remain the same.
We are always striving for safe and efficient collection of the data where we understand all of the risks and have mitigated as much as possible. All flight test programs follow the same principle of balancing cost, schedule and risk, and it's my job to make sure the acceptance of risk is understood and controlled, and that we get the flight testing done in a fiscally responsible manner and as quickly as we safely can.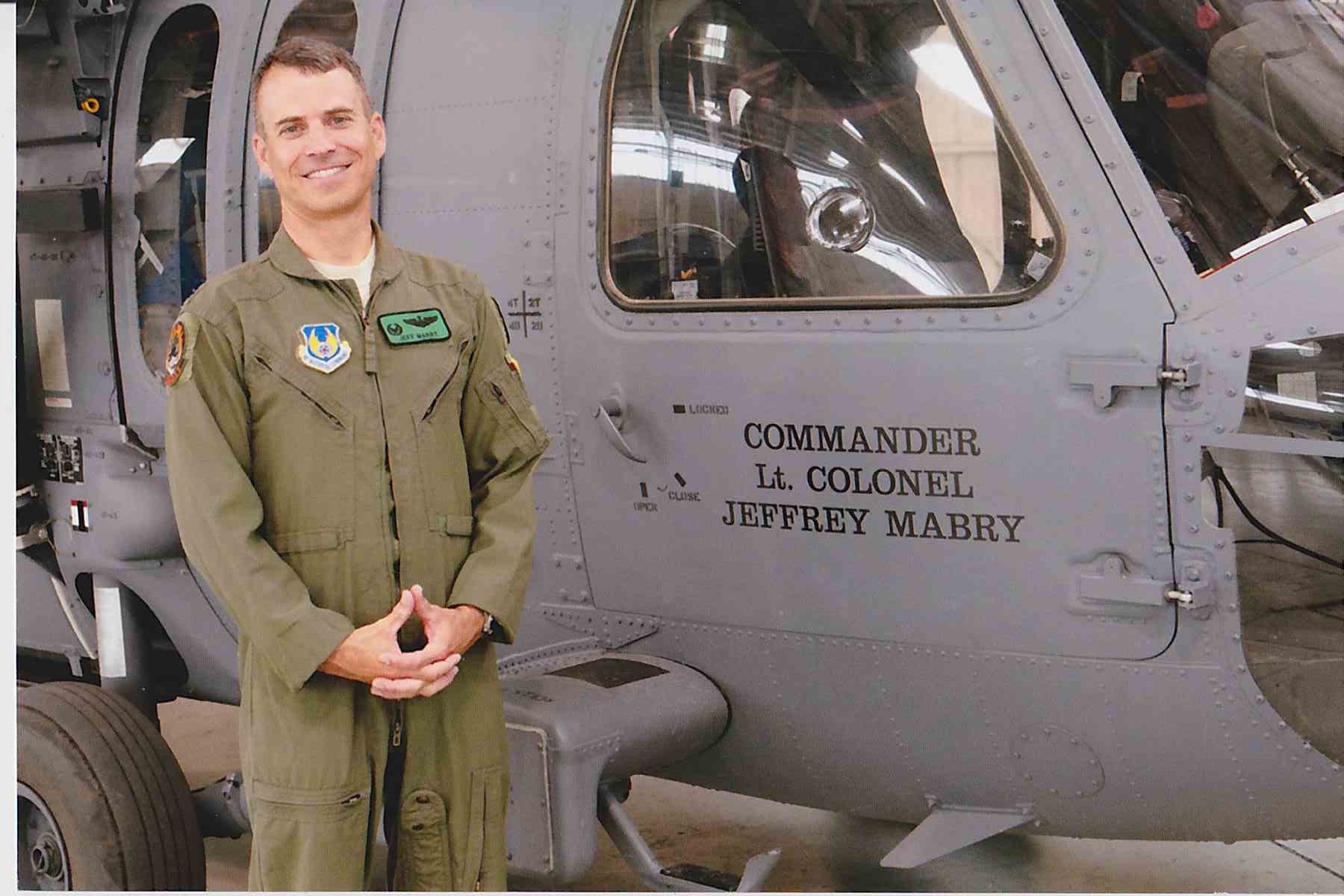 What do you enjoy most about working at Boom?
Being in a commercial aviation startup means that I sometimes have to approach solutions from a different perspective than a government program, and I enjoy being able to do this. I also find the mission of bringing back mainstream supersonic travel very inspirational and can't wait for us to make history flying XB-1 at supersonic speeds.