A sense of adventure, a timely opportunity and the correct license — combine all three and you have the ingredients for a flight in an unusual aircraft.
In this second installment of Boom's Bizarre Aircraft series, team members recall their most memorable experiences flying out-of-the-ordinary aircraft — and what they're dreaming of flying next. From the Rutan Boomerang to a Mil Mi-8 helicopter, the team is incredibly fortunate to have flown in these unusual aircraft. These are experiences Boom employees will always remember.
Olivia Fowler, Structures Engineer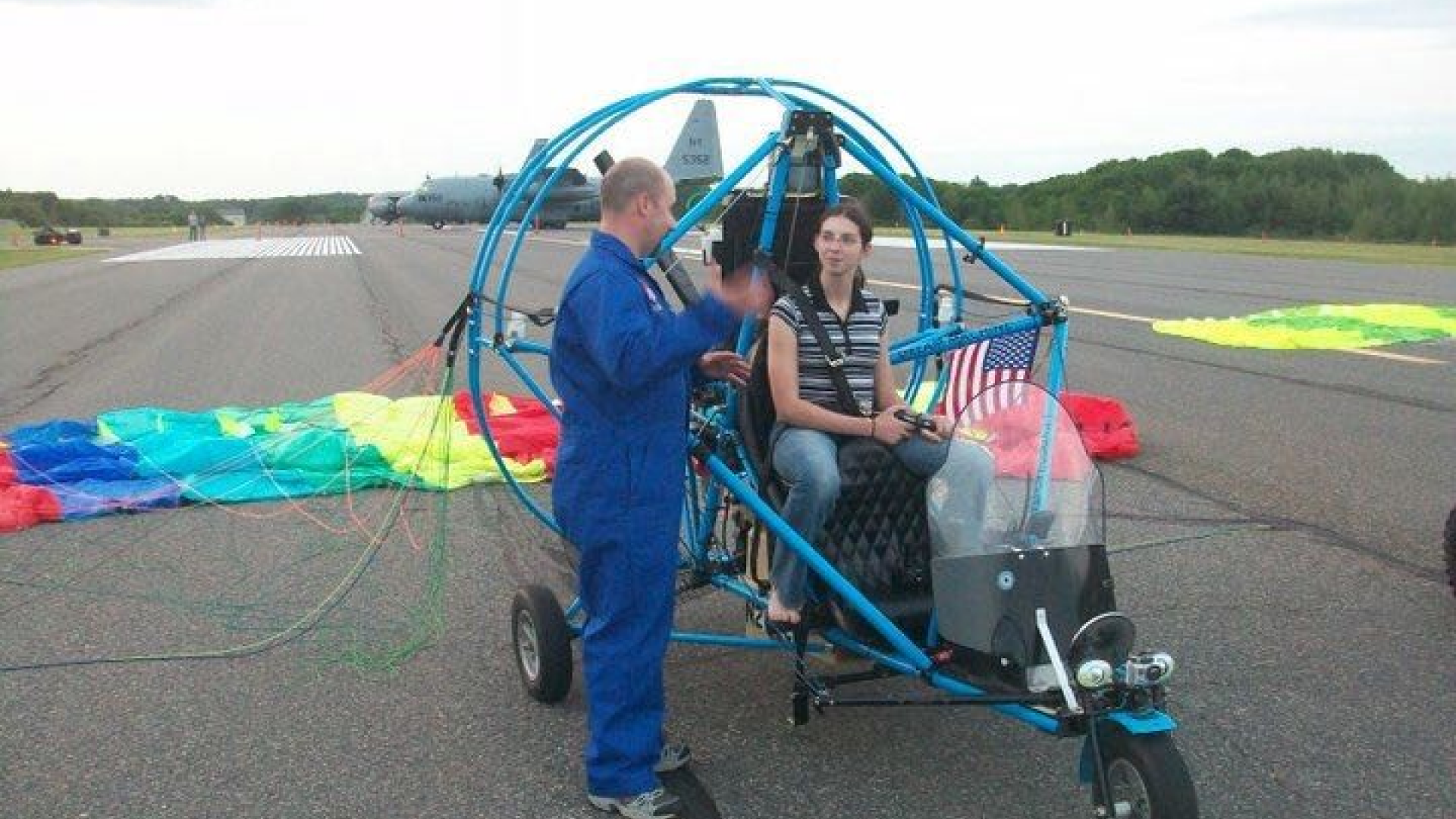 Most Bizarre Aircraft: Powered Parachute
What is it? A flexible winged personal aircraft with a propeller-driven cart that is suspended from a parachute.
The Experience: I was hanging around the airport the evening before an air show and got chatting with the powered parachute team that was practicing. One of them offered me a ride, and of course, I said yes — with some skepticism, since it's basically a lawnmower engine with a parachute tied to the top. But I was really surprised at how stable I felt. I figured even if the engine quit, I already had a parachute. It was actually tons of fun — a great and inexpensive way to skim the treetops.
Dreaming of Flying: XB-1, the Boom supersonic demonstrator. But I'm up for anything!
Jeff Mabry, Chief Flight Test Engineer
Most Bizarre Aircraft: Mil Mi-8 helicopter
What is it? A medium twin-turbine, multi-role transport helicopter produced in Russia.
The Experience: I flew the Mi-8 as part of the curriculum at US Naval Test Pilot School. The idea is to expose test pilots to as many different aircraft as possible because the greater the breadth of your experience, the better you can apply what you have learned to a new aircraft when flying it.
It flew like a giant dump truck! It was very utilitarian in design (as most Russian aircraft are) and did not fly in a precise manner, but it got the job done. Russian helicopters have rotor systems that turn in the opposite direction from American designed aircraft, so many of the things that a helicopter pilot has to coordinate are reversed (increasing collective is done in coordination with increasing left pedal in an anti-clockwise rotating rotor system, and in the clockwise — Russian — helicopter it's right pedal instead of left). As a result, you spend your first hour (or two) in the aircraft trying to overcome habit patterns developed over thousands of hours of flying.
Dreaming of Flying: I once had the opportunity to fly the CV-22 Osprey, but a mishap the day prior to my scheduled flight resulted in the entire fleet being grounded, and I never got a chance. I would love to fly a tiltwing or tiltrotor aircraft since it would combine both my helicopter and airplane experience into one aircraft.
Mark Bassett, Aerodynamics Engineer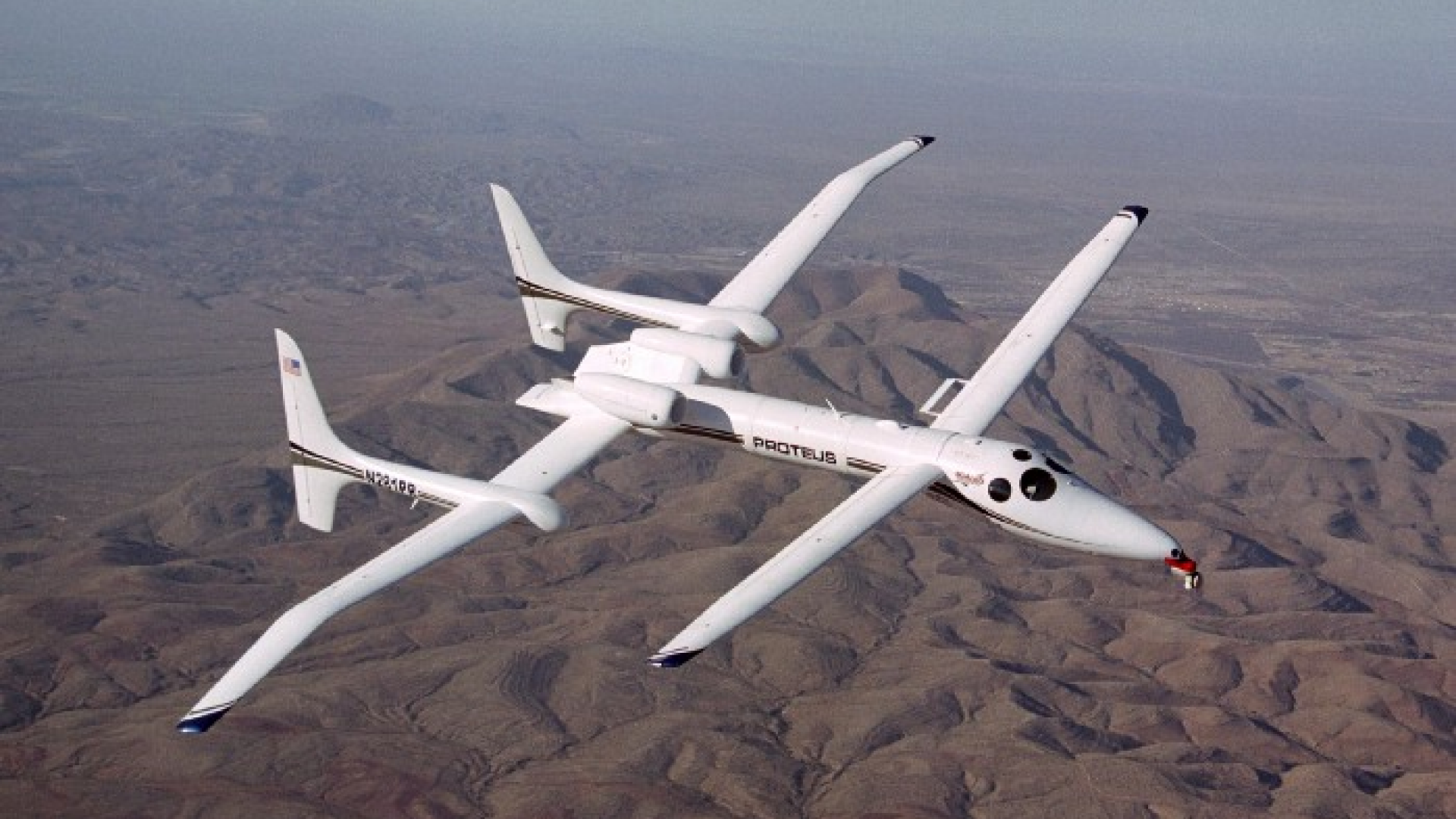 Most Bizarre Aircraft: Proteus
What is it? Aircraft designed as a high-altitude, long-duration telecommunications relay platform.
The Experience: The purpose of the flight was to carry an experimental payload. We ended up flying figure eights at stall speed over Las Vegas for eight hours straight. Flying an airplane at stall speed in constantly reversing turns is exhausting. The first flight, I thought I would never get tired of flying such a unique aircraft, but by the second flight I was counting the minutes until I could hand the controls back to the test pilot and take a break.
Dreaming of Flying: Solar impulse. Climbing to 30,000+ ft using electric/solar power would be incredible.
Nick Sheryka, Principal Flight Test Engineer
Most Bizarre Aircraft: Rutan Boomerang
What is it? A twin-engine, asymmetric experimental aircraft.
The Experience: I helped a small team restore the Boomerang back to flying condition in 2011. As a thank you for helping that team, I had a flight experience.
Dreaming of Flying: XB-1.