Boom continues to work toward its net zero carbon commitment, thanks to a sustainable aviation fuel (SAF) offtake agreement with Dimensional Energy, a leader in power-to-liquid SAF technology that produces carbon neutral fuels by recycling carbon dioxide.
Boom will purchase up to 5 million gallons of Dimensional SAF annually to help power the flight test program for Overture — the supersonic airliner from Boom that will fly at speeds twice as fast as today's commercial jets on 100% SAF. The partnership with Dimensional Energy is the latest milestone in Boom's path to sustainable supersonic flight. Boom's 2021 Environmental Sustainability Report outlines significant progress already made—notably, Boom achieved carbon neutrality through reduction initiatives and high-quality carbon credits in 2021.
When paired with Boom's offtake agreement with AIR COMPANY, a total of 10 million gallons annually of SAF have been secured for the Overture program. Commitments like this are helping to accelerate the scale of SAF and support a sustainable supersonic future of travel.
Boom has also collaborated with United Airlines, which has committed to helping advance the SAF industry. In 2022, United Airlines announced their own agreement to purchase at least 300 million gallons of SAF from Dimensional Energy over 20 years.
"United Airlines is committed to decarbonizing our operations by 2050, without relying on traditional carbon offsets, that's why we have invested in the production of 5 billion gallons of SAF," said Mike Leskinen, President of United Airlines Ventures. "Boom's purchase agreement with Dimensional sends an important demand signal that the market for SAF has never been stronger."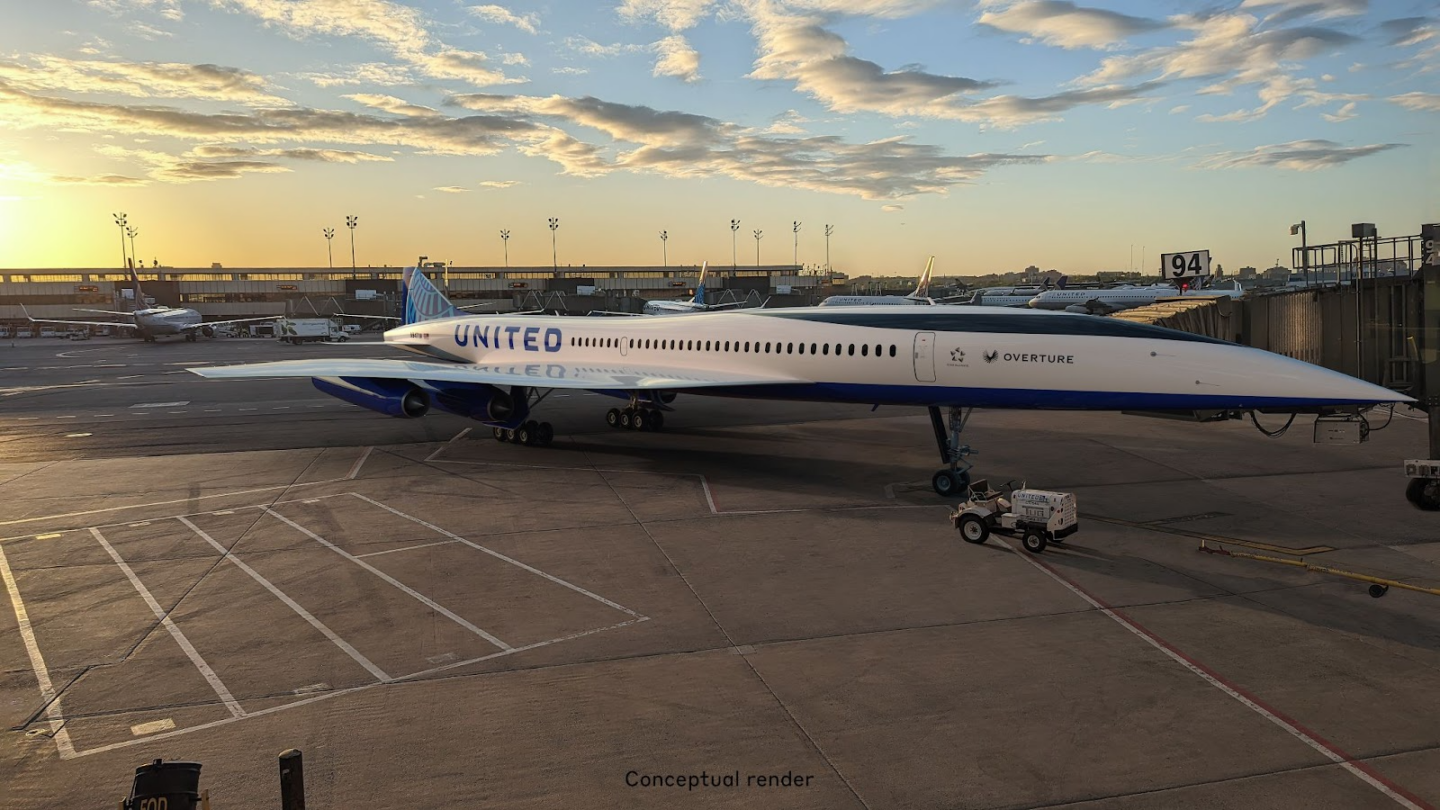 Boom recently spoke with Jason Salfi, CEO and Co-Founder of Dimensional Energy to learn more about its net zero carbon SAF, its processes, and how the two companies will work together to achieve a sustainable future of travel.
Can you share a little about the technology and process you are using?
Dimensional Energy has invented an industry-leading carbon utilization platform—comprised of proprietary catalysts, reactors and mechanical system technologies—to produce liquid fuels and other hydrocarbon products from carbon dioxide, water, and renewable energy.
Our process begins with making synthesis gas (syngas) in our own reactor, which combines green hydrogen derived from electrolyzed water, and carbon dioxide sourced from industrial sites and the atmosphere, which our catalyst transforms into carbon monoxide. From our reactor, the syngas (hydrogen and carbon monoxide), is compressed and flowed at a perfect ratio to a Fischer-Tropsch gas-to-liquid (GTL) reactor.
Inside the Fischer-Tropsch reactor, the syngas flows through a second patented catalyst at high pressure and temperature, and the remaining oxygen molecule is removed from carbon monoxide, leaving room for the hydrogen and carbon molecules to join and become both light and heavy Fischer-Tropsch liquids (LFTL and HFTL). These FT liquids are then cracked and isomerized to make sustainable aviation fuel and other valuable hydrocarbon products.
What is unique about the SAF you are developing?
Many other companies make SAF with myriad new feedstocks like biomass, municipal solid waste, and waste fats and oils. Dimensional Energy takes a unique approach by using carbon dioxide as its feedstock—a theoretically unlimited source for all the carbon our economy relies on.
All the carbon needed to run our economy exists, above ground without additional fossil fuel, today. If we manage carbon in a material flow for a circular economy, rather than considering it solely as a waste product, further extraction of hydrocarbons can cease. Dimensional Energy's technology is a crucial step in that transition of our economy. With carbon dioxide and water, we use the lowest amount of energy possible to make one-for-one replacements for everything that comes from oil.
Tell us about the progress you've made so far and what you're looking forward to accomplishing.
Dimensional Energy is running the world's first end-to-end integrated CO2-to-fuels demonstration plant in Tucson, Ariz. This plant is automated, runs 24 hours per day, and also serves as a workforce development center. Data from this plant forms the basis for scale up. Today, we are in contract for our next two scale-up plants—first in Richmond, B.C., at a Lafarge Canada cement plant, which will utilize the process emissions of cement production to create a circular hydrocarbon economy; and second with Seneca Holdings for a 200-barrel-per-day fuels plant in Western New York, which will run on hydroelectric power from Niagara Falls.
What excites you about the future of sustainable, supersonic flight?
Technologies like supersonic flight inspire innovation and imagination. As we expand the art of the possible into the art of what is commonly practiced, we raise the foundation from which further human achievement begins. This cannot be taken lightly. As the bar for technology rises, so too must the bar for equity and sustainability. We have a responsibility to serve all while we innovate.

Learn more about Boom's Sustainability goals and its agreement with Dimensional Energy.