For Boom's engineering team, designing and building supersonic aircraft is just one of the reasons they love coming to work every day. Whether it's the people, challenges or mission — or a combination of all three — Boom engineers are passionate about what they do. Here's what they have to say about building the supersonic future at Boom.
Propulsion Engineer Vikram Kumar
"Boom is a young company, especially compared to other players in the aviation sector, and we have some of the best talent in the industry," says Propulsion Engineer Vikram Kumar. "Our combination of experience working on successful products at other companies, as well as our clean-slate first-principles approach that comes with being a newer company, allows us to pursue what we think is the best path forward without having to default to past practices first. I think this sets Boom apart in the aerospace industry."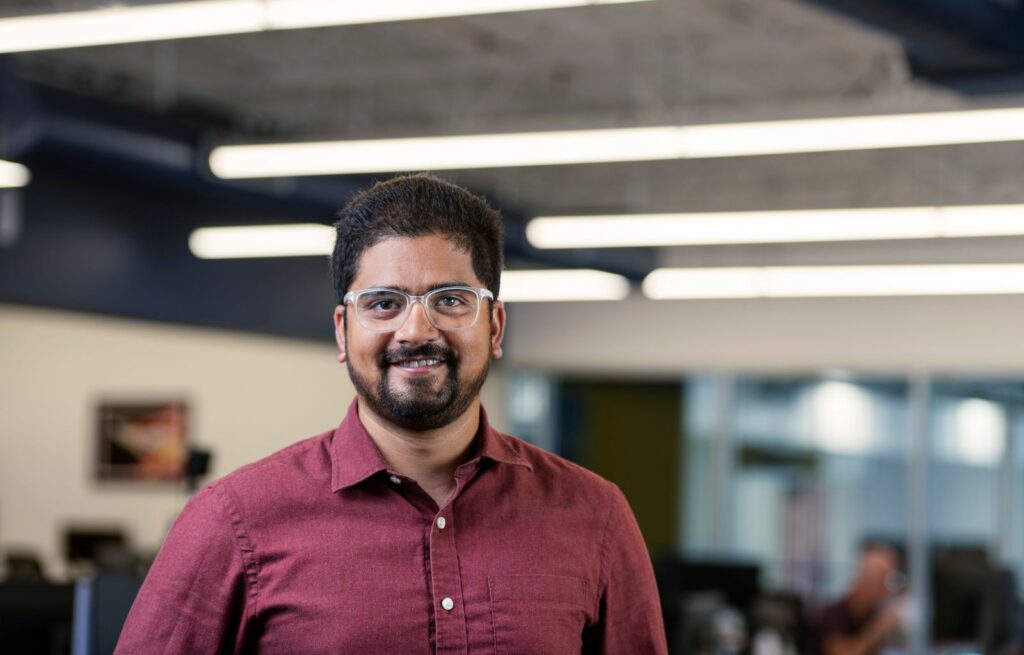 Kumar's focus is the conceptual aerodynamic design of the Overture nozzle system. The nozzle is a multi-disciplinary challenge with a large trade space to explore, and the Overture team characterizes the work as fast-paced and exciting.
"I'm thrilled to be able to leverage my engineering background and my love of fast planes to help make the world smaller in the best way possible — to help connect people that live far apart. Whether it is to grow international business, enable people to more easily discover different cultures and to have enriching experiences, or to help families and friends reconnect during the limited time they have in their busy lives, being able to solve hard engineering problems and design a really a cool plane that truly benefits us all is what excites me!"
Aircraft Performance Engineer Allie Pelzel
"In the big picture, Boom is one of the few places in the world where we can work on a project that will profoundly impact both aviation history and people's day-to-day lives," explains Aircraft Performance Engineer Allie Pelzel. "But, what I love most about working at Boom is the team. Everyone that I have worked with at Boom is incredibly talented and passionate, but also very humble. Despite their own expertise, every person on the team seems to believe that their teammates are smarter than they are. Along with that, we trust in each other's ability to solve difficult problems."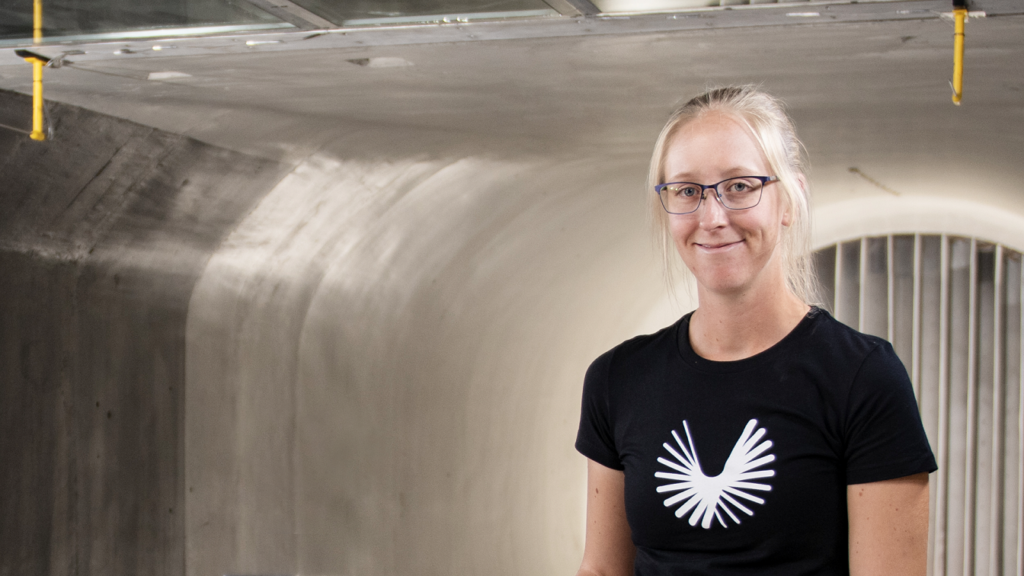 Pelzel builds tools and performance analysis to verify the performance of aircraft from takeoff to landing, including failure cases specified by the Federal Aviation Administration (FAA). This analysis requires a holistic view of the aircraft including weight, aerodynamics, propulsion, and systems.
"One aspect of being a performance engineer that is fairly specific to Boom is our focus on community noise. Because Overture must be optimized for supersonic flight, the low-speed performance is an engineering challenge. Performance, propulsion, and acoustics teams must work together to build unique takeoff and landing procedures that reduce noise while maintaining safety. It's an interesting problem that is unique to supersonic commercial airliners."
Propulsion Engineer Chandler Clifton
"I enjoy the increased breadth of scope of my role at Boom compared to other (big) aerospace companies," says Propulsion Engineer Chandler Clifton. "I also enjoy applying the knowledge and skill I acquired in military programs to a commercial problem."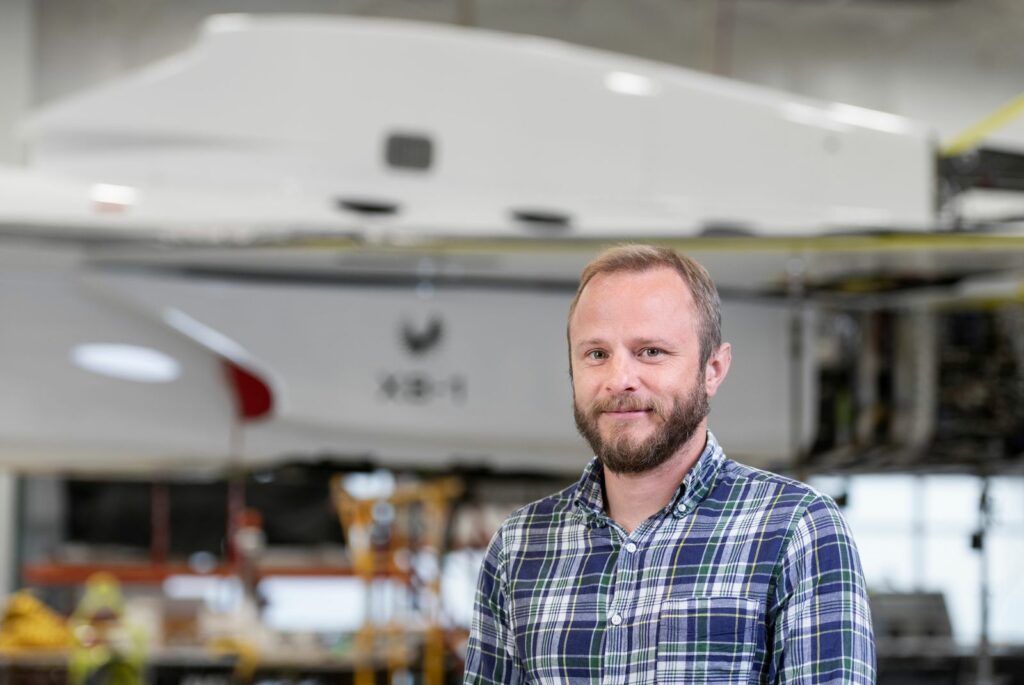 Clifton has served as a flowpath designer and analyst, as well as technical lead for the propulsion group on both XB-1 and Overture. He's currently moving into a new role on the XB-1 flight test team as propulsion flight test engineer.
"Traveling the world in half the travel time and the opportunities that affords all of us is definitely inspirational. From the inside of Boom, the challenges associated with supersonic aircraft design are exciting. The performance sensitivity to design choices is very high, and therefore highly consequential with respect to subsonic flight."
Kumar, Pelzel and Clifton are three of the top-flight engineers focused on the design and development of supersonic aircraft. Career opportunities like theirs are added every week to Boom's Careers page. Check here for updates.