3D printing technology has taken the world of manufacturing by storm. From consumer product design to medical modeling, an increasing number of companies are seeing the value of 3D printing for rapid prototyping and manufacturing.
Perhaps no industry has seen such a profound impact as aerospace. Boeing is projected to save up to $3 million per plane by 3D printing titanium parts on the 787 Dreamliner. Honeywell saved more than seven months of redesign through additive manufacturing. Airbus was able to create spacer panels in overhead storage compartments 15-percent lighter than previously capable.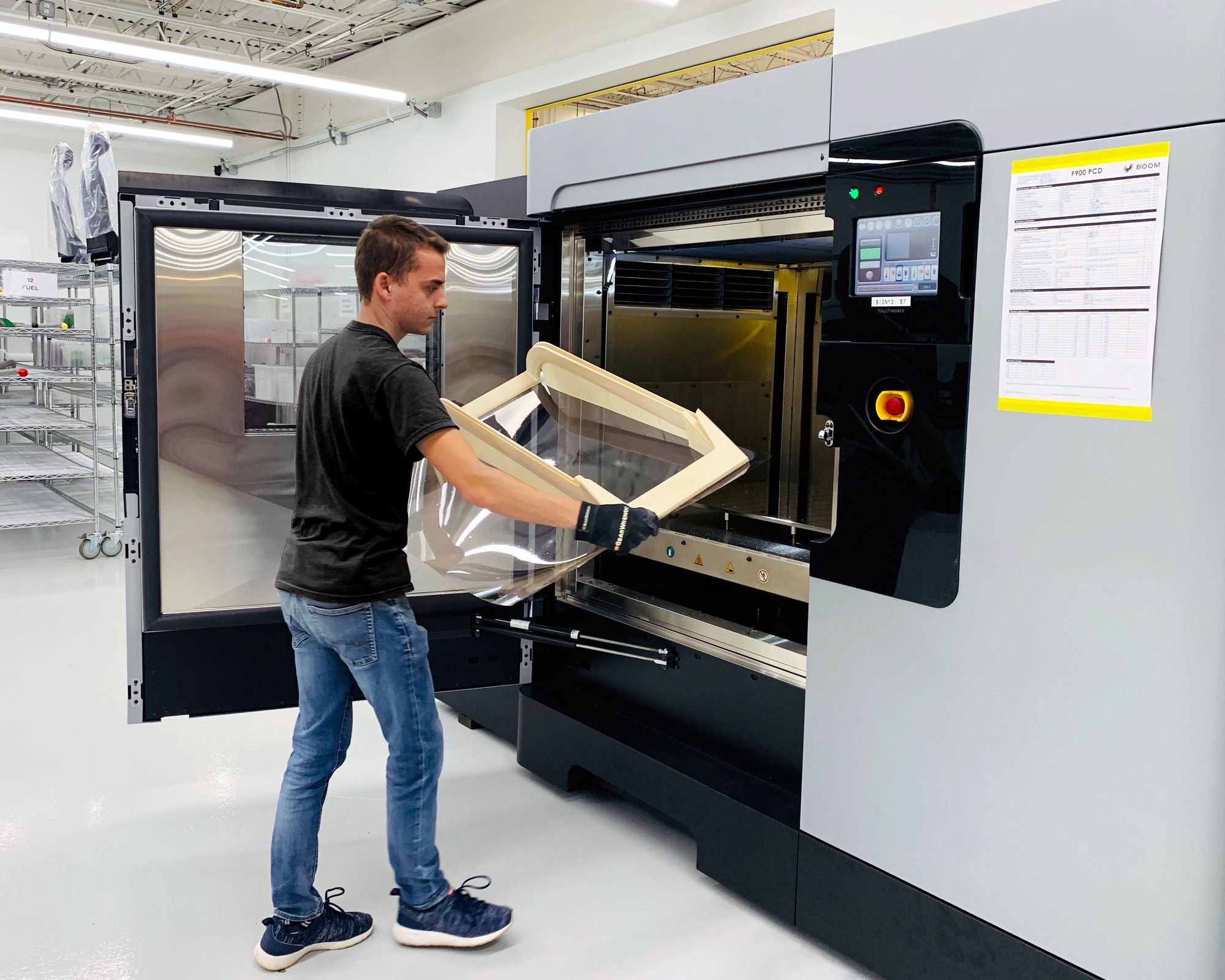 Boom began using 3D printing more than two years ago, as part of a partnership with global leader Stratasys. Since then, the company has manufactured hundreds of 3D printed parts, tools, and prototypes and saved thousands of hours in work time. Stratasys and Boom recently announced a seven-year partnership extension through 2026 and will continue to implement creative solutions for complex problems.
The benefits for Boom and many similar companies are far-reaching. Three of the most notable benefits include saving time, money, and weight. Many aircraft parts inherently possess complicated geometry, due in part to space and weight constraints. Before 3D printing, complicated parts were milled out of a solid block of material, often becoming extremely expensive, painstaking, and time-consuming endeavors.
Just how impactful has 3D printing become for Boom? We share five unique printed components that shed light on the future of aircraft manufacturing:
Pressure Regulator Bracket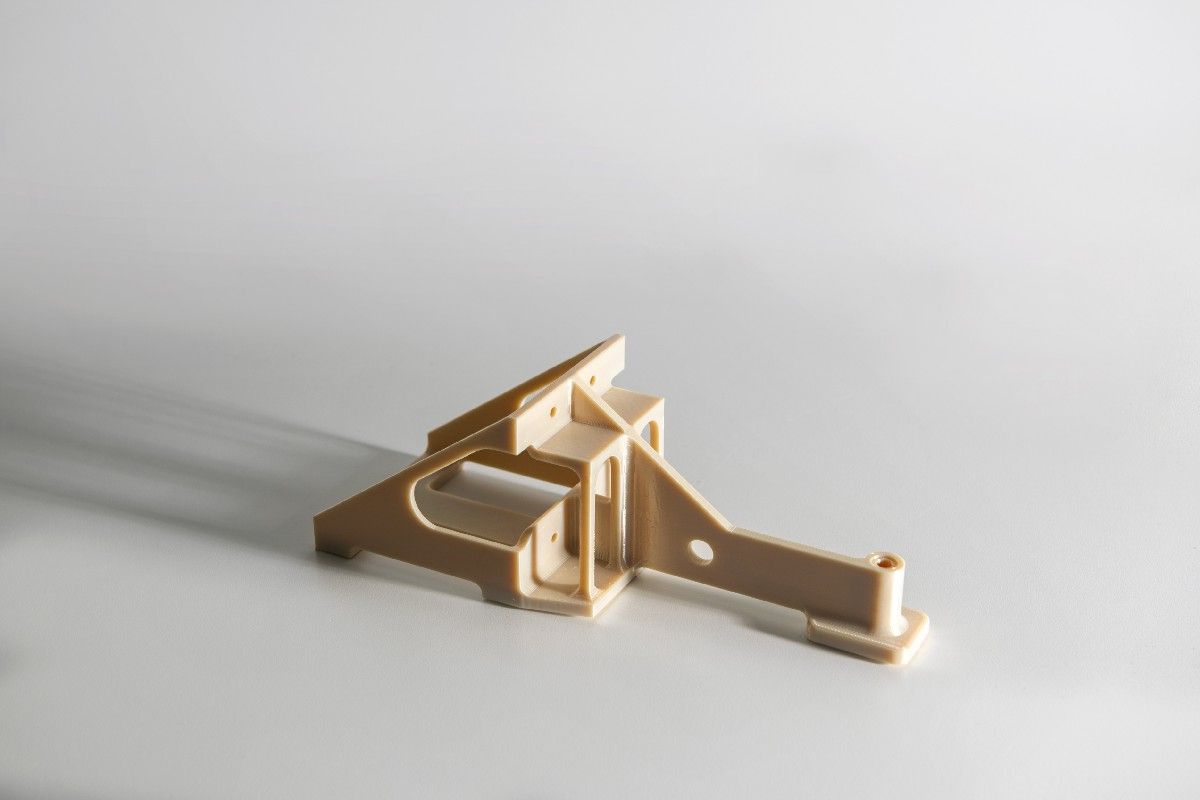 This Pressure Regulator Bracket is used for mounting the component regulating the backup pressure in the nose landing gear bay hydraulics. If this part had been made out of aluminum, as traditionally required, it would have taken upward of 6 weeks and cost $2,000. This piece of flight hardware took only 9.5 hours of printing and cost $70 in material.
Telemetry Connection Mount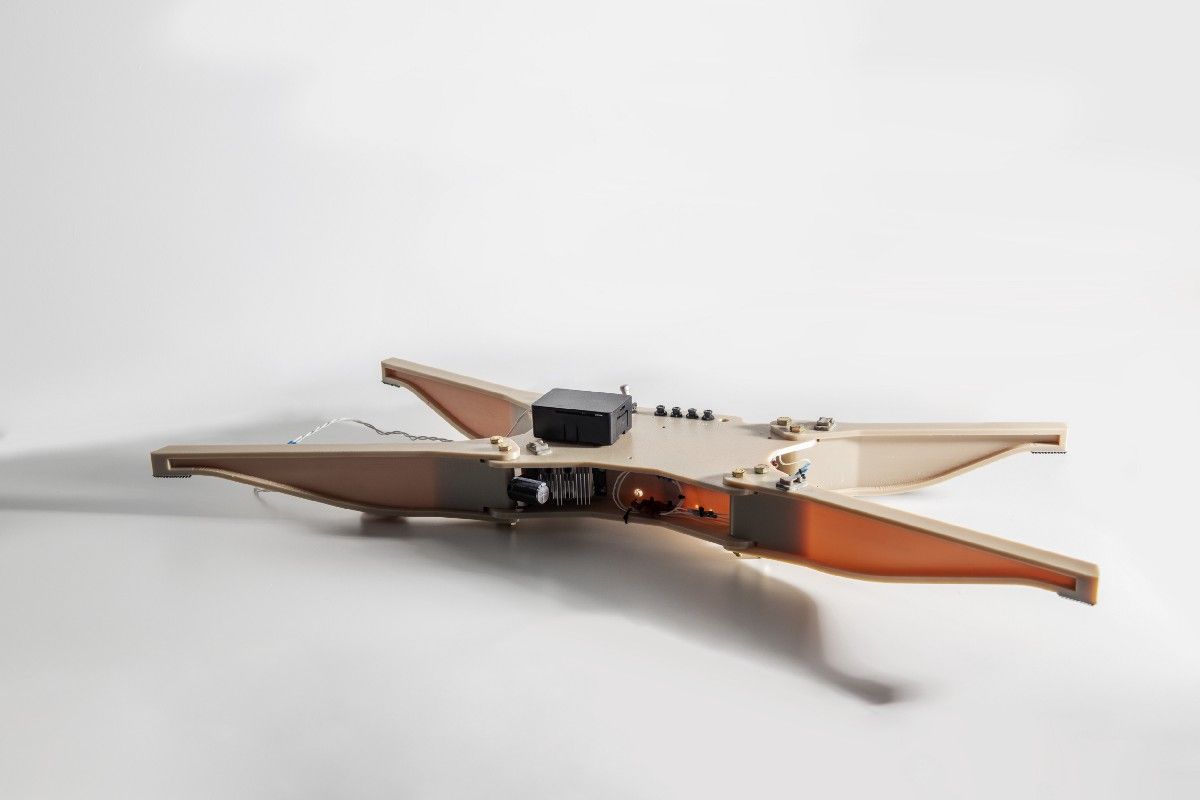 This part served as an equipment mount during a telemetry connection verification test. As part of the testing, the engineering team set up equipment on Colorado's 14,000' Pikes Peak and confirmed that a reliable telemetry connection between aircraft and ground station could be maintained from 200 miles away.
Flight Controls Test Rig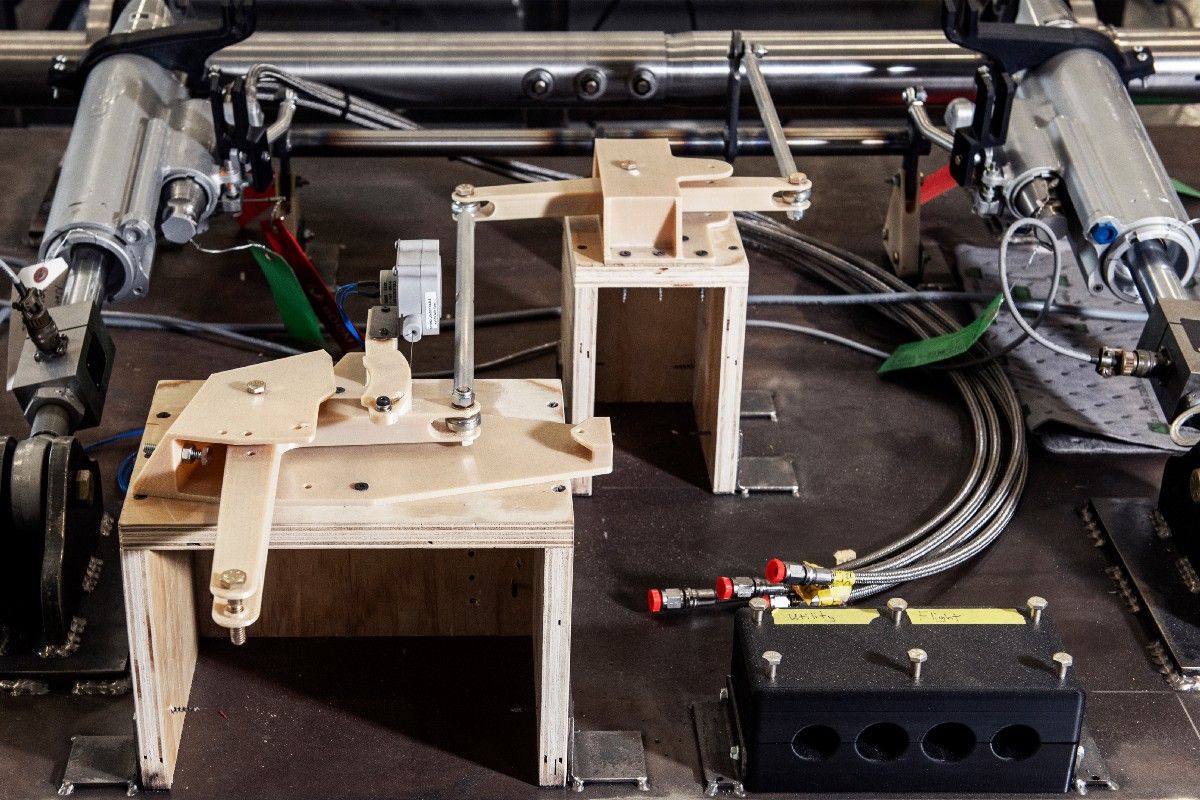 Used to test the mechanics of how horizontal tail actuators are deflected, this flight controls test rig enabled quick and thorough safety testing with very little expense. Although these printed parts will not be used as flight hardware, they enabled engineers to ensure that the flight hardware actuators worked as expected.
Compressor Bleed Air Duct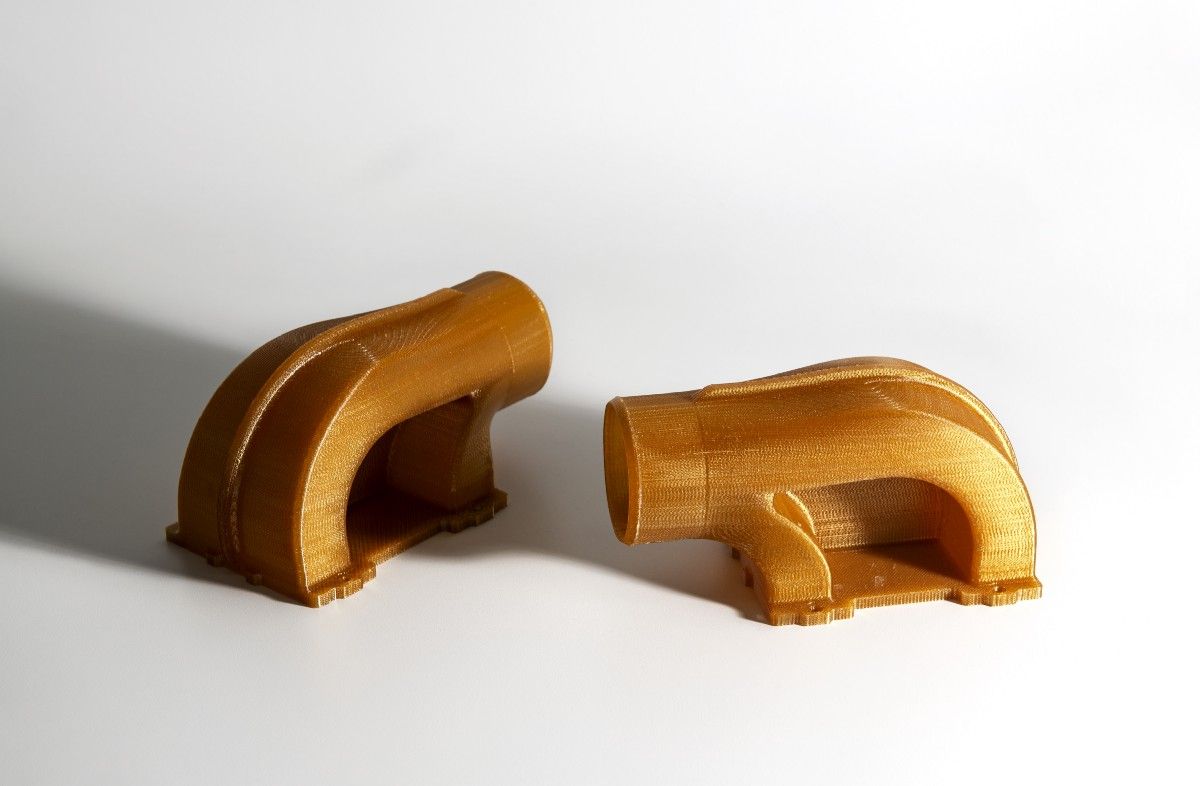 Another great example of rapid prototyping, this compressor bleed air duct was utilized during engine testing to reroute air from the engine core and as a test piece to ensure final part fit during flight. Without 3D printing, parts such as these would likely be de-featured, a process that requires the use of many different pieces to gain the most effective shape.
This traditionally aluminum part would have been significantly more complicated to design, costing roughly 4 weeks and $4,000. For Boom, this part required only 14 hours and $150.
A Tray Full of Flight Hardware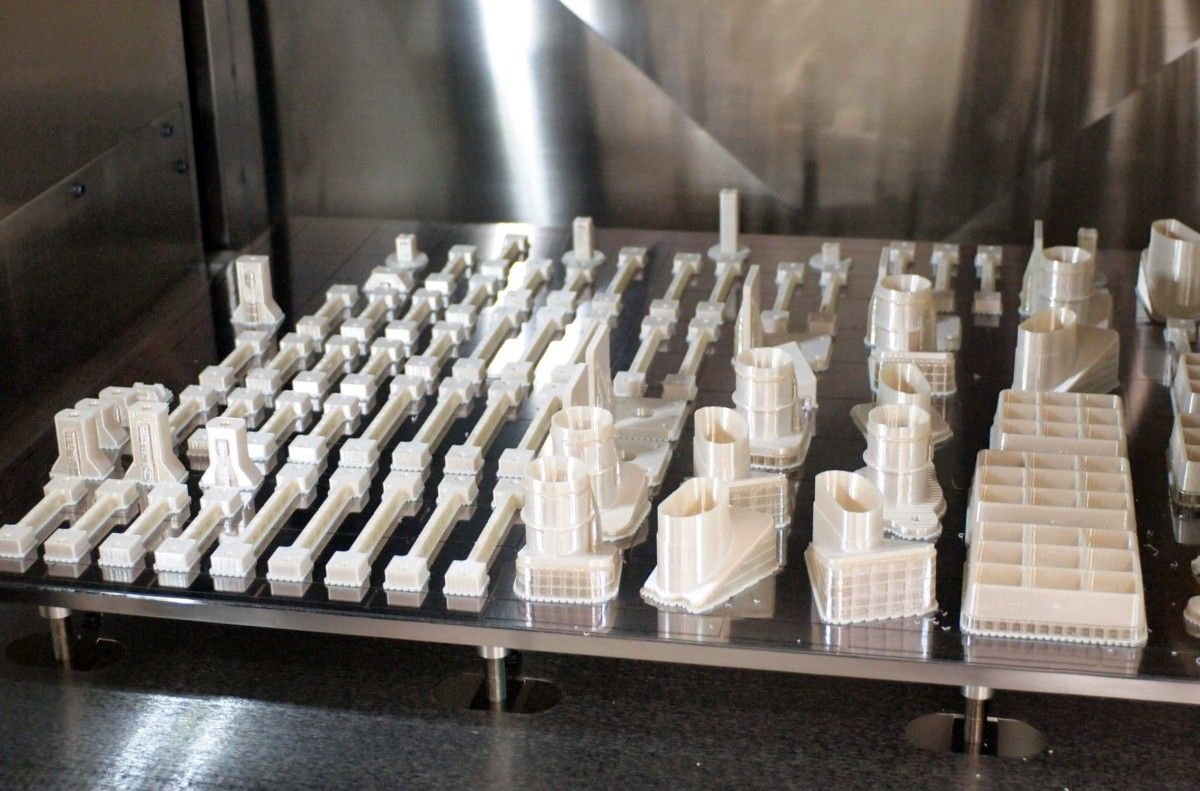 This 94-hour print job consisting over 70 parts was completed on a Stratasys F900 machine with a tray full of flight hardware for various systems on the aircraft. Benefiting the electrical, wing, flight controls, hydraulics, and fuselage system, this single job alone saved thousands of dollars and weeks of lead time, when compared to conventional manufacturing methods.
As more companies continue to adopt 3D printing as a manufacturing solution, Boom continues to find new, innovative ways to use this versatile technology. As the company looks toward the build of Overture, history's fastest commercial airliner, the 3D printing of flight parts, tooling, and prototyping will play a powerful role.