The Mojave Desert is where history is made.
It's here that Chuck Yeager and the Bell X-1 first broke the sound barrier in 1947, where the world's largest plane, the Stratolaunch, took its historic first flight, and where Scaled Composites successfully completed the first privately-funded human spaceflight with SpaceShipOne.
It's only fitting that the Mojave Desert should play a role in the the return of supersonic commercial air travel.
Boom recently announced a strategic partnership with Flight Research, Inc. (FRI) aimed at bringing test flights for XB-1 to Mojave's supersonic corridor. XB-1's first flight will demonstrate key technologies for safe, efficient and sustainable supersonic travel.
Today, team members from both Boom and FRI are hard at work in the Mojave, making preparations for XB-1's arrival. What does this entail?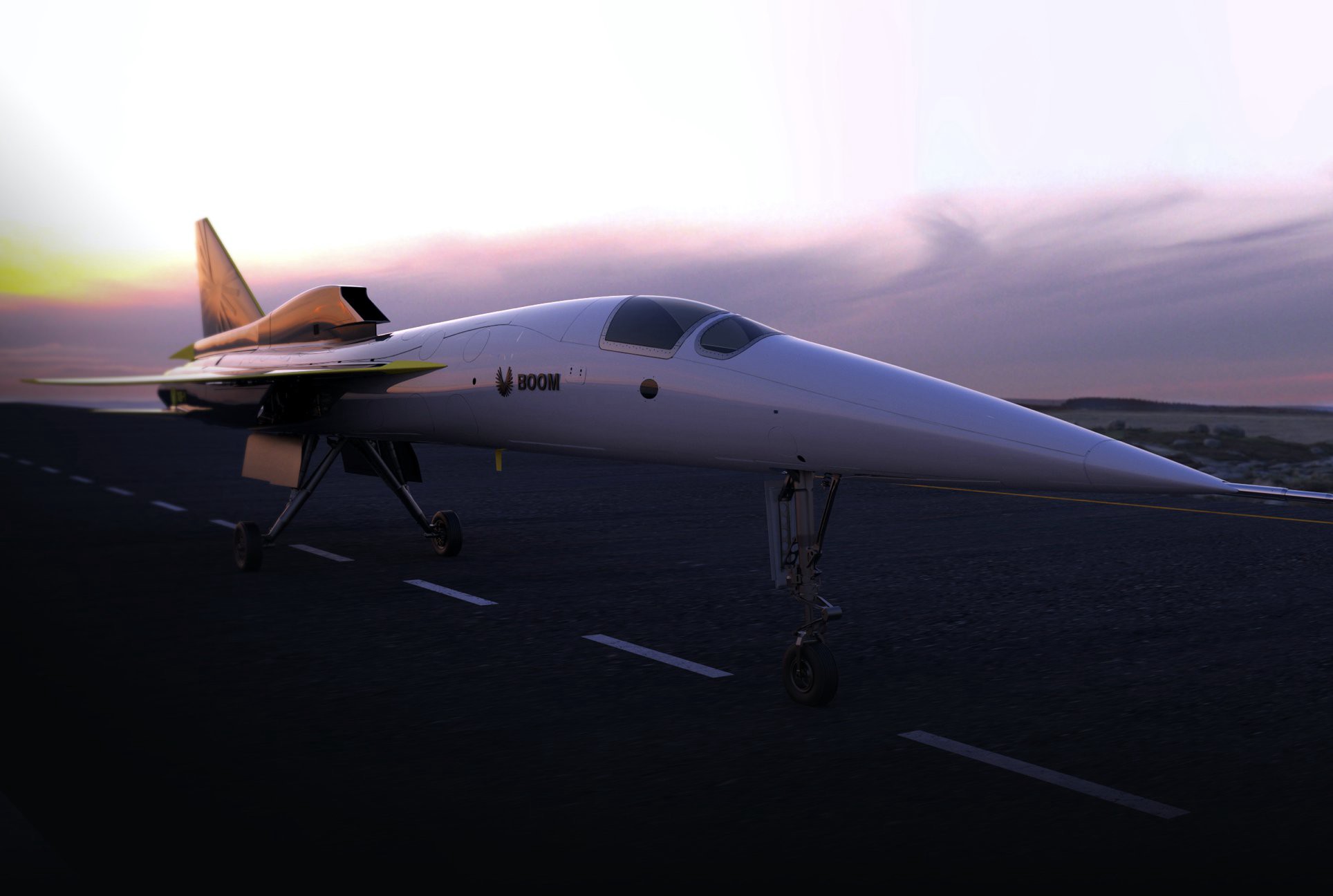 1. Pilot Proficiency Training
As part of the required training for flight in the supersonic corridor, FRI is supporting Boom through the use of a two-seat, twin-jet supersonic trainer, for both pilot proficiency training and flight testing.
2. Flight Test Support
This supersonic trainer, a T-38 or suitable substitute, will also be used as a chase aircraft during XB-1's flight test program.
"We specifically selected this aircraft for our flight test program because of its similar flight characteristics to XB-1," said Boom founder and CEO, Blake Scholl. "The T-38 is an ideal aircraft to chase XB-1 through low speed supersonic flight."
3. State-of-the-art Facilities
Boom will also sub-lease a portion of the FRI Headquarters, building a custom state-of-the-art space to support XB-1, with fully instrumented flight test control room and an XB-1 simulator room with cockpit and visual displays.
"Flight Research provides essential equipment and superior facilities at the Mojave Air and Space Port, enabling us to finalize and fly XB-1," said Scholl. "This is an exciting time at Boom and we're glad to have a partner in FRI to help us get to the finish line."
Looking Forward
Teams in both Colorado and the Mojave desert are working diligently to complete final assembly and prepare a place for XB-1 in California.
First flight of XB-1 will be another historic day to add to the list of firsts in the supersonic corridor over the desert
"We couldn't be more excited to welcome Boom to this historic airfield and to outfit a space to meet their needs, said Scott Glaser, Senior Vice President of Operations at FRI. "We look forward to contributing to the return of supersonic commercial air travel."