Even in the era of COVID-19, the Boom team continues to make significant socially-distant advancements.
Last month, the company shared a virtual toast to celebrate the successful installation of XB-1's wing structure. Attachment of this ogival delta wing to the forward fuselage effectively transformed the aircraft from a simple canoe shape to nearly assembled jet. In flight, the design will provide control and stability to the aircraft at both subsonic and supersonic speed.
Team lead and manufacturing engineer Ruslan Pshichenko led the charge to complete what can be considered the ultimate puzzle: delicately placing a 725-pound wing structure in the perfect position.
"Preparations for this event were all about precision," said Pshichenko. "Since it's a very meticulous, exacting process, we first conducted a fit up of the wing to ensure everything aligned as expected."
The fit up, which also served as a dress rehearsal for the final installation, involved the active support of 16 team members. Individuals were assigned to specific areas of the aircraft to guide the wing into place and to monitor everything down to the individual spars and clips.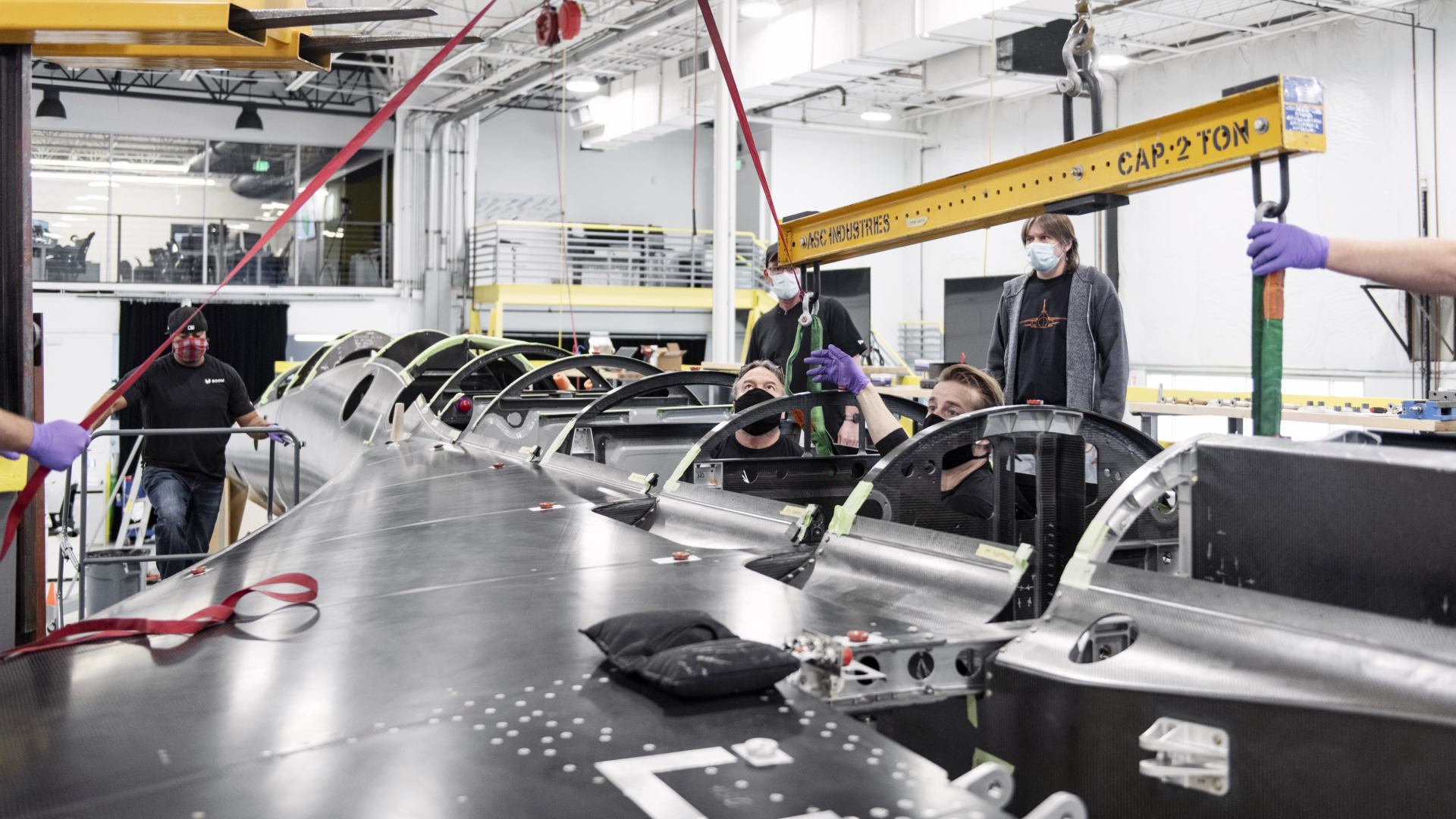 "Overall, the fit up accomplished exactly what we needed," said Pshichenko. "We were able to build a jig around the structure for easy repeatability."
Easy repeatability led to a quick and seamless final installation.
"For the official operation, we positioned team members on the ground and on the assembly platform to guide the wing into place," said Pshichenko. "We used a forklift to support the process and applied the same routine from fit up." Once everything was positioned, the team went to work installing final hardware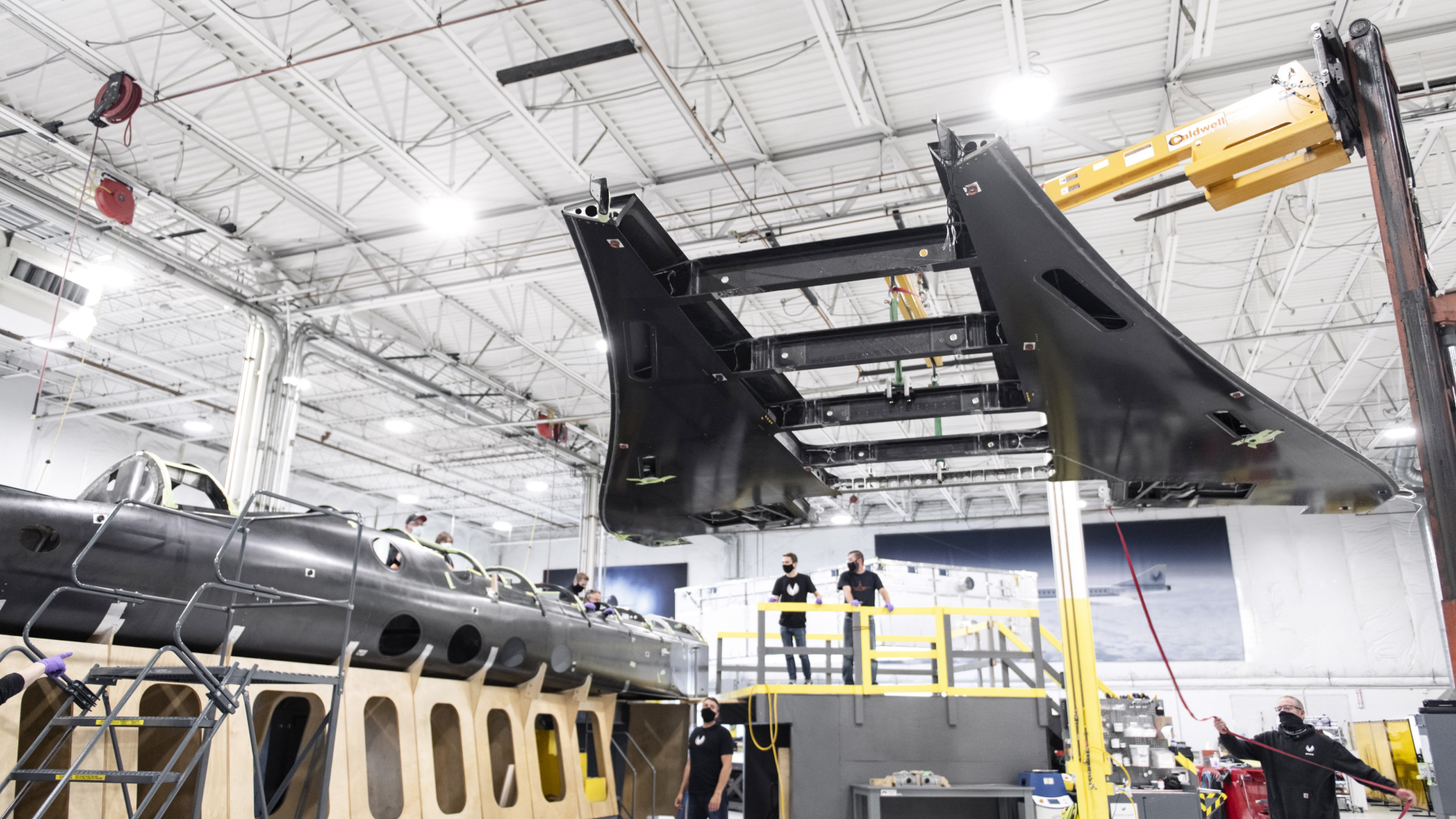 Adding the wing did more than transform the plane visually, it allowed the team to advance to the next stage of assembly. "With this milestone behind us, multiple teams are now primed to accomplish their own goals," said Psichenko. "Structures, avionics, systems, and manufacturing teams all united to make this happen and now can make further progress. Immediately after completion, the manufacturing team installed the four wing spar fuel closeouts."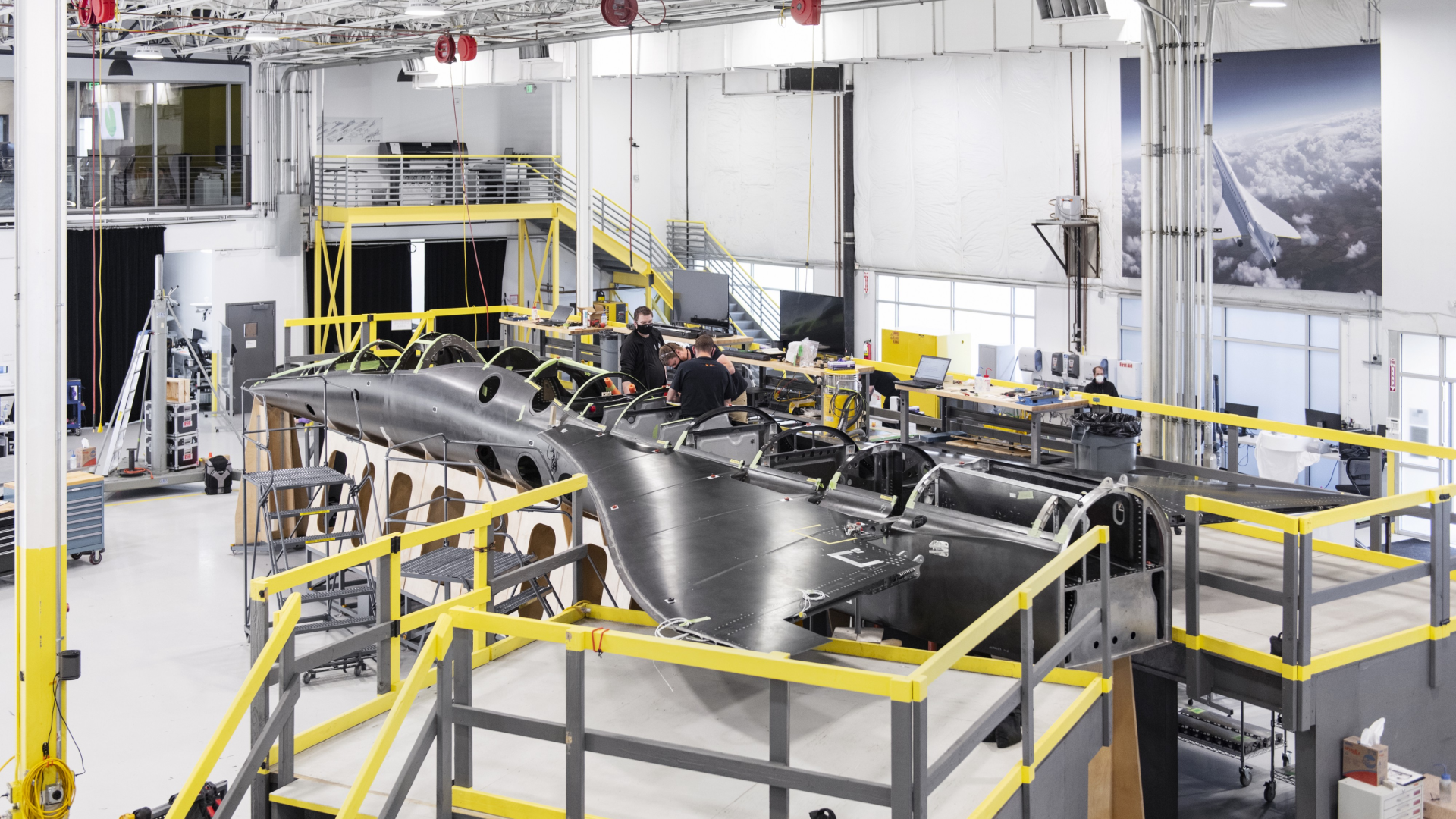 While COVID-19 has presented undeniable day-to-day challenges, the team has proven an impressive ability to overcome adversity, balance limited resources, and develop creative solutions.
"We're maintaining a great cadence in the hangar and I'm incredibly proud of the team that made this happen," concluded Pshichenko. "And in the midst of a pandemic, no less."