Have you ever wondered what happens after an aircraft build is complete? The answer is flight test. It's a collaborative, multi-year endeavor undertaken by engineers, test pilots, mechanics and crews who all work together to ensure the first flight is safe for all involved.
During Boom's monthly Ask An Engineer Twitter chat, Director of Flight Test Jeff Mabry guided us through the process. Here's a snapshot of the discussion.
Can you define ground testing?
Jeff Mabry: Ground testing is the process of verifying the correct functioning of systems, and all interactions with other systems, in the newly-completed aircraft. Ground testing takes place in stages:
Engine runs, in which the aircraft is anchored to the ground,
Ground test is part of a process leading to certification — earning an airworthiness certificate. Regardless of the aircraft type, ground testing is mandatory for new aircraft, as well as for any that have undergone significant structural modification.
The process varies from aircraft to aircraft and from mission to mission. For example, ground testing for Overture, Boom's supersonic commercial airliner, will have similarities and differences with XB-1, Boom's supersonic demonstrator. And in the case of Boom's programs, we are also transferring best practices from XB-1 to Overture, so our ground test program serves multiple purposes.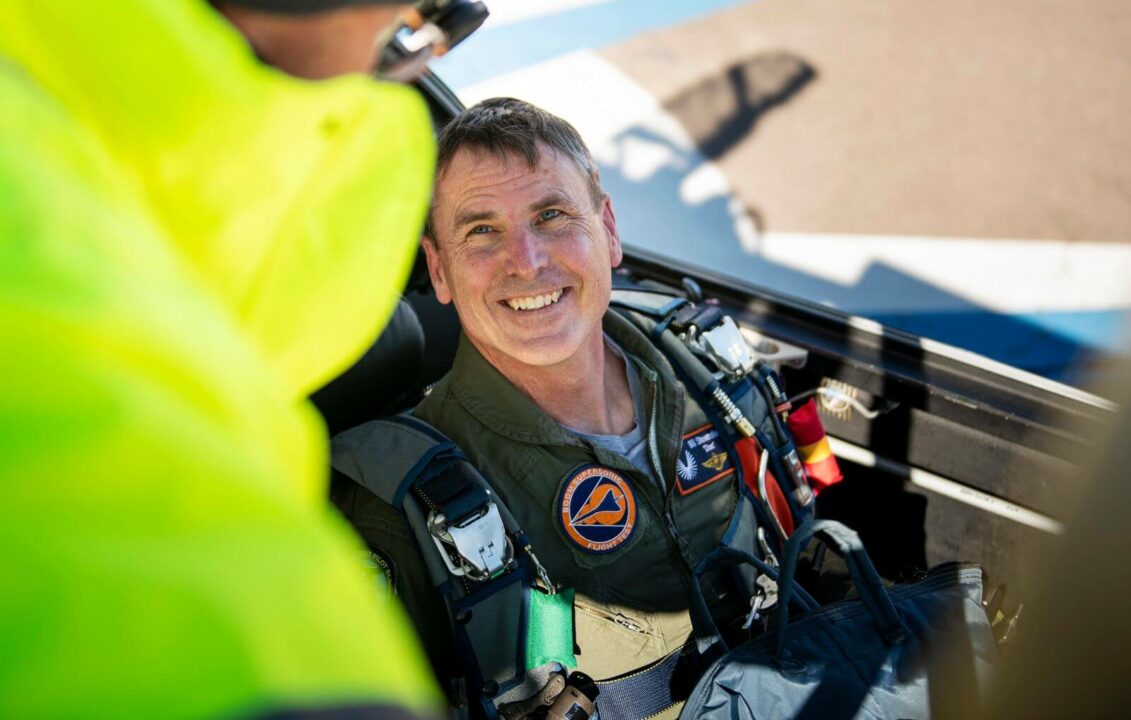 When does ground testing begin?
Jeff Mabry: Ground testing begins when we can safely tow an aircraft to a pad on an airfield and conduct tests that allow the systems to interact in a way that mimics how they will interact in flight.
For example, during XB-1's first ground test in 2021, we operated the flight controls with electric and hydraulic power applied to the aircraft. That test was performed without running the engine, by using only the hydraulic pump that's driven by DC electrical power.
However, not all ground tests happen on the airfield. The first time we did a gear swing for the landing gear, for example, we did it in the hangar. We conduct gear swing tests to verify that the landing gear is fully functional and the wheels can come down without any issues. The tests mimic a physical landing by suspending or elevating the aircraft, which takes the weight completely off the landing gear and allows it to retract and extend. It's like putting a car on jacks, but in this case we suspended the aircraft.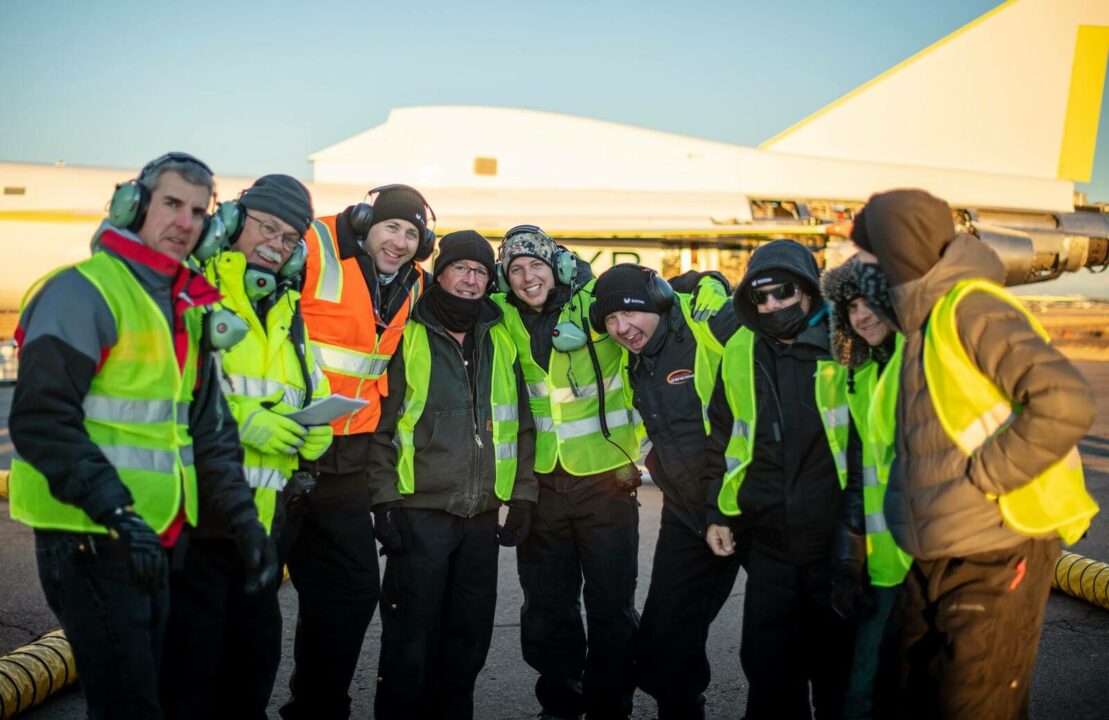 What is the goal of ground testing?
Jeff Mabry: The goal of ground test is to demonstrate that all aircraft systems function as required. Sometimes it's straightforward. For example, the hydraulic system may have to provide 3000 +/- 100 psi (pounds of force per square inch of area) of pressure throughout the aircraft's performance envelope — the specified capabilities in which it can operate safely. The team will determine the most demanding mode of operation (duty cycle), perhaps moving the flight controls through a frequency sweep, and check that the hydraulic pressure doesn't drop below 2900 psi.
At other times, it's not as straightforward. During taxi testing, for example, the test pilot determines how difficult it is to maintain centerline when taxiing. This is a qualitative assessment of aircraft performance. The test pilot sets a goal for the maneuver, performs the maneuver, and then rates the aircraft performance on a scale of 1-10.
During ground testing, the team also ensures that the pilot and the control room have full visibility of all aircraft engine and system parameter displays. We also confirm that all off-nominal conditions — anything that qualifies as an uncertain event — are reliably indicated to the pilot and control room. In other words, we verify that all displays are working properly and that the right people will see the right information at the right time.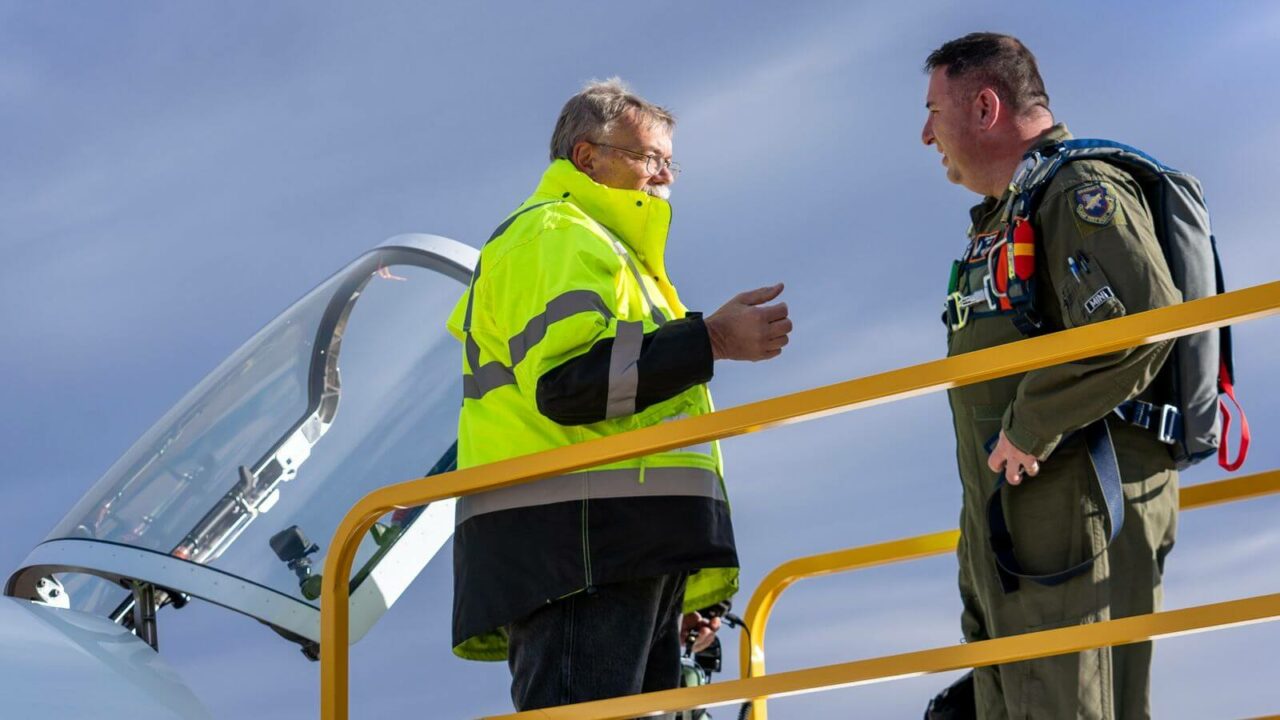 What's it like to be part of an aircraft program like XB-1?
Jeff Mabry: It's very exciting to be part of a new aircraft test program. First flights are not something that come along that often, and being able to be part of the design, testing and eventual flight of an experimental aircraft is one of the most rewarding things you can do working in flight test. To be part of a program that will make history — commercial supersonic flight onboard Overture — is even more special.
Learn more about supersonic flight and the development of Overture here.