Symphony™, the sustainable and cost-efficient engine for Overture, is a Boom-led collaboration that brings together industry leaders that include Kratos' Florida Turbine Technologies (FTT) for engine design, GE Additive for additive technology design consulting, and StandardAero for maintenance.
FTT was selected to design Symphony given their unparalleled supersonic experience, which is already yielding significant benefits. Among the early design outcomes, Symphony is expected to deliver a 25% increase in time on wing and better engine maintenance intervals that will reduce operating costs by an average of 10% when compared to derivative engine approaches.
The FTT team working on Symphony comes with experience on some of the highest-profile engine programs over the last two decades, including those for the U.S.'s Gen 5 F-22 and F-35 supersonic fighter jets, the frontline fighters in the US Air Force.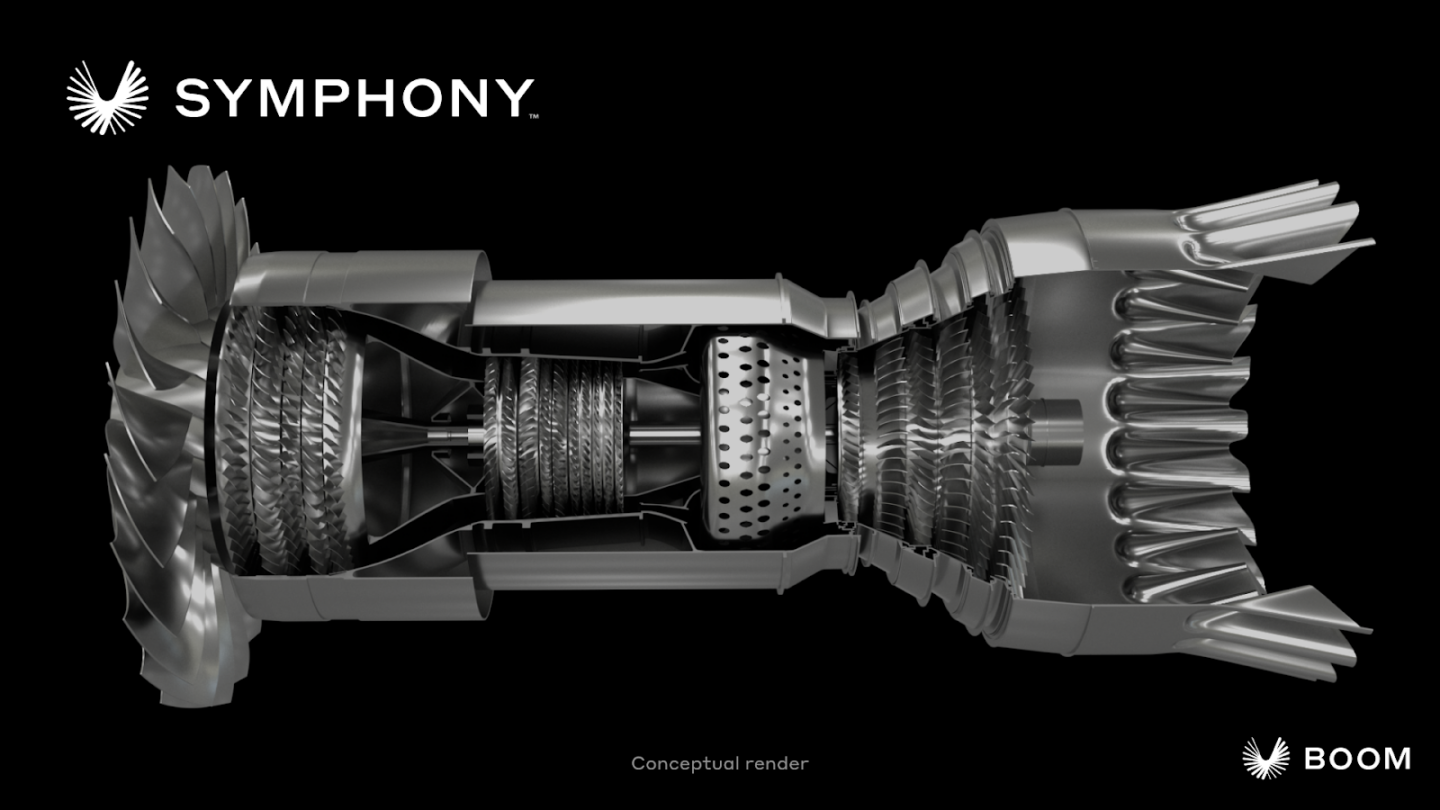 "Developing a supersonic engine specifically for Overture offers by far the best value proposition for our customers," said Blake Scholl, Founder and CEO of Boom Supersonic. "Through the Symphony program, we can provide our customers with an economically and environmentally sustainable supersonic airplane—a combination unattainable with the current constraints of derivative engines and industry norms."
Boom's bespoke approach to Symphony empowers FTT to deliver an engine design that is optimized for performance, efficiency, and sustainability.
"As a result of Boom partnering with FTT, they're able to design for Boom's specific flight profile," said Liz Stein, former aerodynamics engineer at FTT and current deep tech investor. "They're able to get a design that is going to be lower cost, it's going to have better maintenance performance, it's going to have massively better fuel efficiency, and they're going to be able to get it done on the timeline that enables Boom to hit their milestones that they've already set."
"Innovation happens when expertise and opportunity come together in new places and new ways," said Phil Condit, Former Chairman and CEO, The Boeing Company. "That's exactly what Boom is doing with Symphony. With this, Boom can design the airplane and engine together to get the best result." Among his many accomplishments, Phil Condit led the team that launched the wide-body 777 airplane, and he pioneered management concepts that integrated design/build teams of customers, suppliers, and employees to design and produce the 21st-century jet. The 777 team has received numerous aeronautical awards, including the prestigious Collier Award.
'If you want a supersonic engine done right, these are the people you go to'
FTT was founded in 1998, when Jupiter, Florida had an unexpected wave of high-quality jet engine design and analysis talent hit the market, resulting in the Jupiter area becoming "Turbomachinery Valley". Shirley and Joe Brostmeyer capitalized on this opportunity and founded FTT, hiring some of the best supersonic propulsion talent in the nation.
By the time Kratos acquired FTT in 2019, those engineers had spent decades working on advanced supersonic engine programs and industrial gas turbines for power generation. Now, they're lending that expertise to Boom to help tailor a bespoke engine for Overture.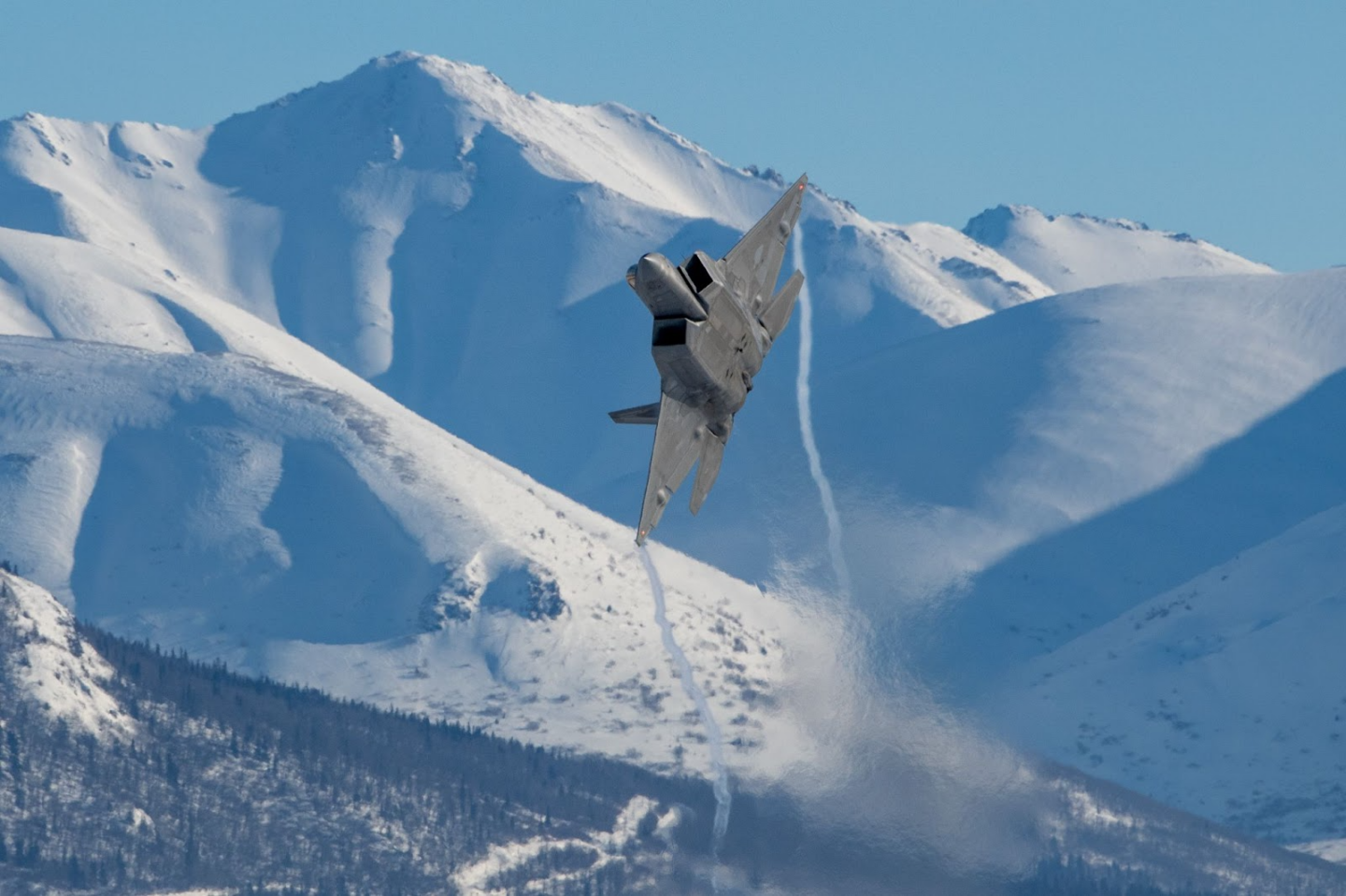 "The F-119 program [the engine that powers the F-22 Raptor fighter jet and enables the F-22 to supercruise], in my opinion, is one of the last great supersonic engine development programs," said Brian Durrence, Chief Technology Officer at Boom. "Having the advantage of working on previous engine building programs, specifically supersonic in this case, really adds to the value of the intrinsic knowledge of the individuals that are taking part in the program."
FTT's experience isn't limited to the military, however. The team that will work with Boom has specific experience in structural design and analysis for commercial jet engines as well.
"FTT has experience delivering from clean-sheet design through to operational test stand hardware, under compressed timelines and budgets," Stein said. "FTT's talent can leverage their experience designing several generations of supersonic engine design plus their experience in designing cutting edge cooling schemes for industrial gas turbines, to deliver an engine able to operate efficiently and robustly in the sustained long duration hot time of supersonic cruise. So if you want an engine done right, these are the people you go to."
'Living legends and superstars'
"Some of the key people at FTT are living legends in the field, like Frank Huber. He has designed several military jet engines from the fourth generation (which power previous generation military aircraft) to fifth generation engines used in current military fighters, to sixth generation and future technologies," said Liz Stein, aerospace engineer and deep tech investor. "He has also done extensive work in the Space Propulsion Industry, and was awarded a NASA service medal for training the engineers at MSFC on turbine design best practices. FTT has a team of superstars with similarly impressive achievements and experience. That's the quality of people who are working on this engine."
Stein also mentioned Ken Landis, who is known for his expertise in turbine blade cooling design and heat transfer. He's a well-regarded leader within the industry with several patents and technical papers to his name.
"The team at FTT has a decades-long history of developing innovative, high-performance propulsion solutions," said Stacey Rock, President of Florida Turbine Technologies. "We are proud to team with Boom and its Symphony partners and look forward to developing the first bespoke engine for sustainable, economical supersonic flight."
Bringing together world-class companies
Joining FTT for the Boom-led collaboration on Symphony are GE Additive for additive technology design consulting and StandardAero for maintenance.
Symphony will be a medium-bypass turbofan engine with the same basic engine architecture that currently powers all modern commercial aircraft. Unlike subsonic turbofans, this new propulsion system will include a Boom-designed axisymmetric supersonic intake, a variable-geometry low-noise exhaust nozzle, and a passively cooled high-pressure turbine.
Symphony at a glance
Architecture: twin-spool, medium-bypass turbofan engine, no afterburner
Thrust class: 35,000 lb
Fuel: optimized for 100% Sustainable Aviation Fuel
Single-stage fan designed for quiet operation
Passively cooled high-pressure turbine
Additive manufacturing for low weight, low part count, and reduced assembly costs
Certification: compliant with FAA and EASA Part 33 requirements
"Boom's strategy with Symphony is quite innovative," Boom Senior Advisor, former Rolls-Royce CTO, and Chair of Singapore Aerospace Programme Ric Parker said. "Their approach makes it compelling for top-tier suppliers to have the opportunity to contribute their expertise and capabilities to this exciting, breakthrough supersonic engine program."