OVERTURE
The world's fastest airliner — optimized for speed, safety, and sustainability
Production Overture design reveal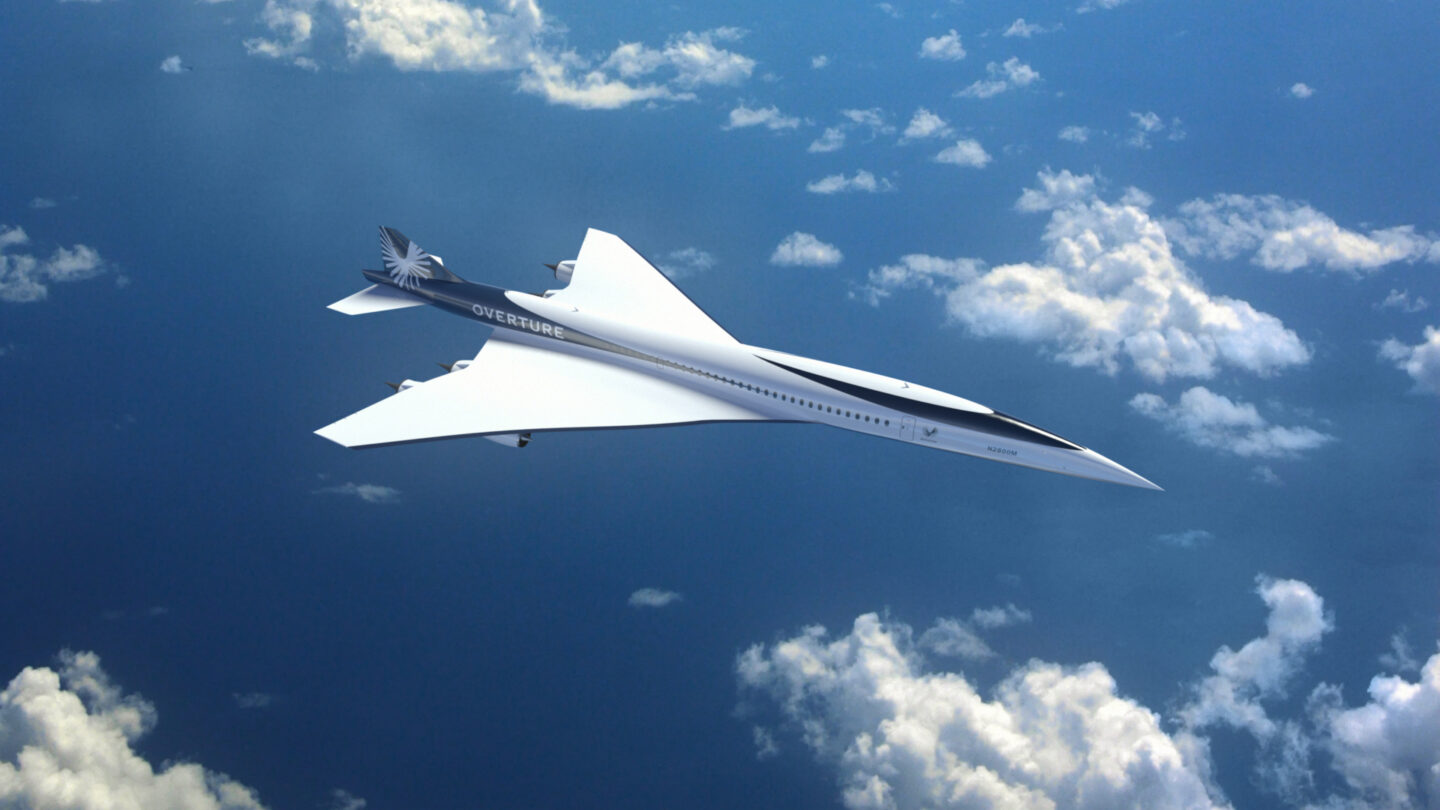 Contoured fuselage
Optimizes airflow to reduce drag, and increases fuel efficiency.
Compound modified delta planform
Improves supersonic performance and subsonic stability to maximize safety and efficiency.
Gull wings
Minimizes aircraft drag and thus required engine thrust.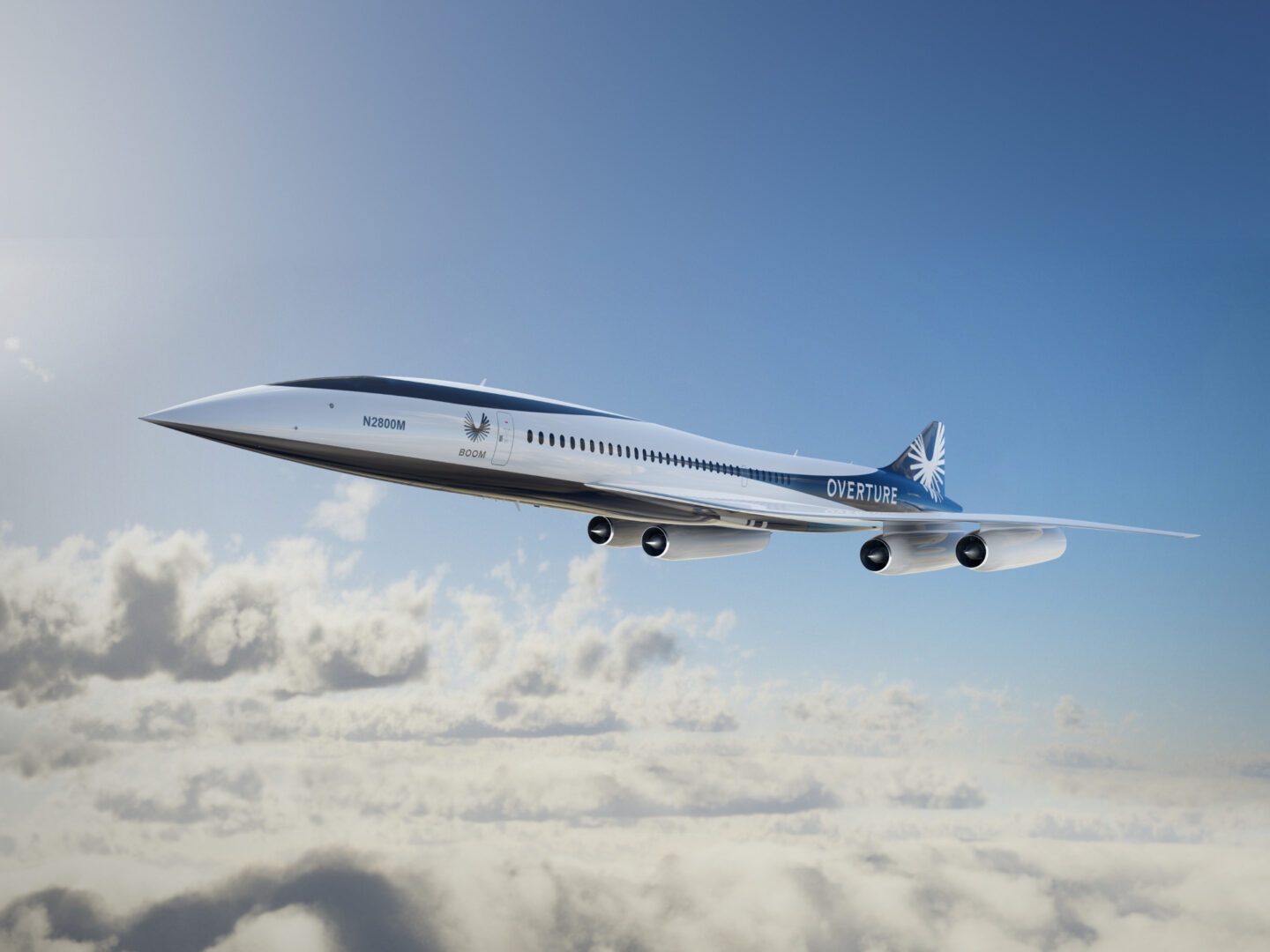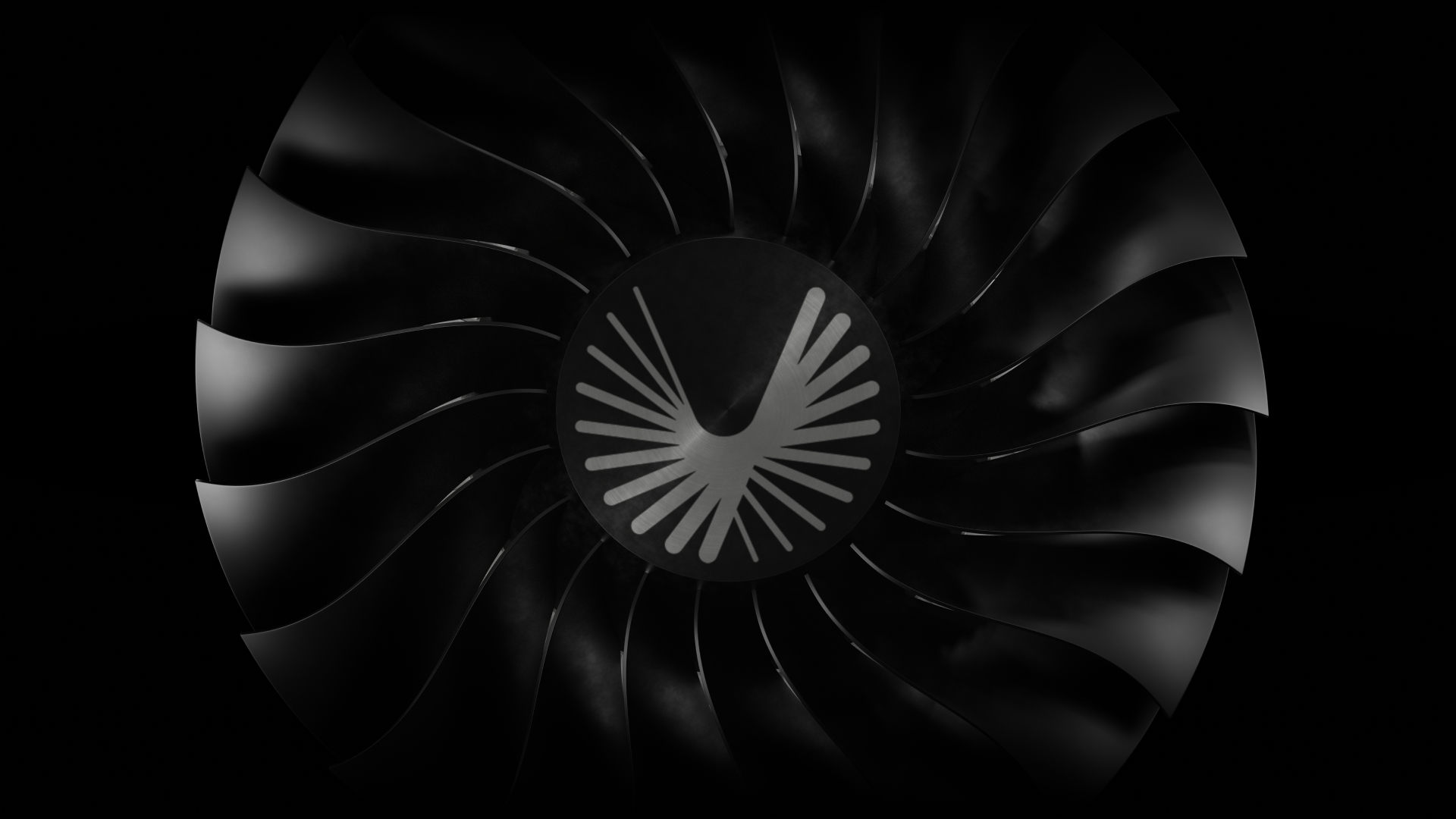 The Symphony™ Engine
The sustainable and cost-efficient engine for Overture.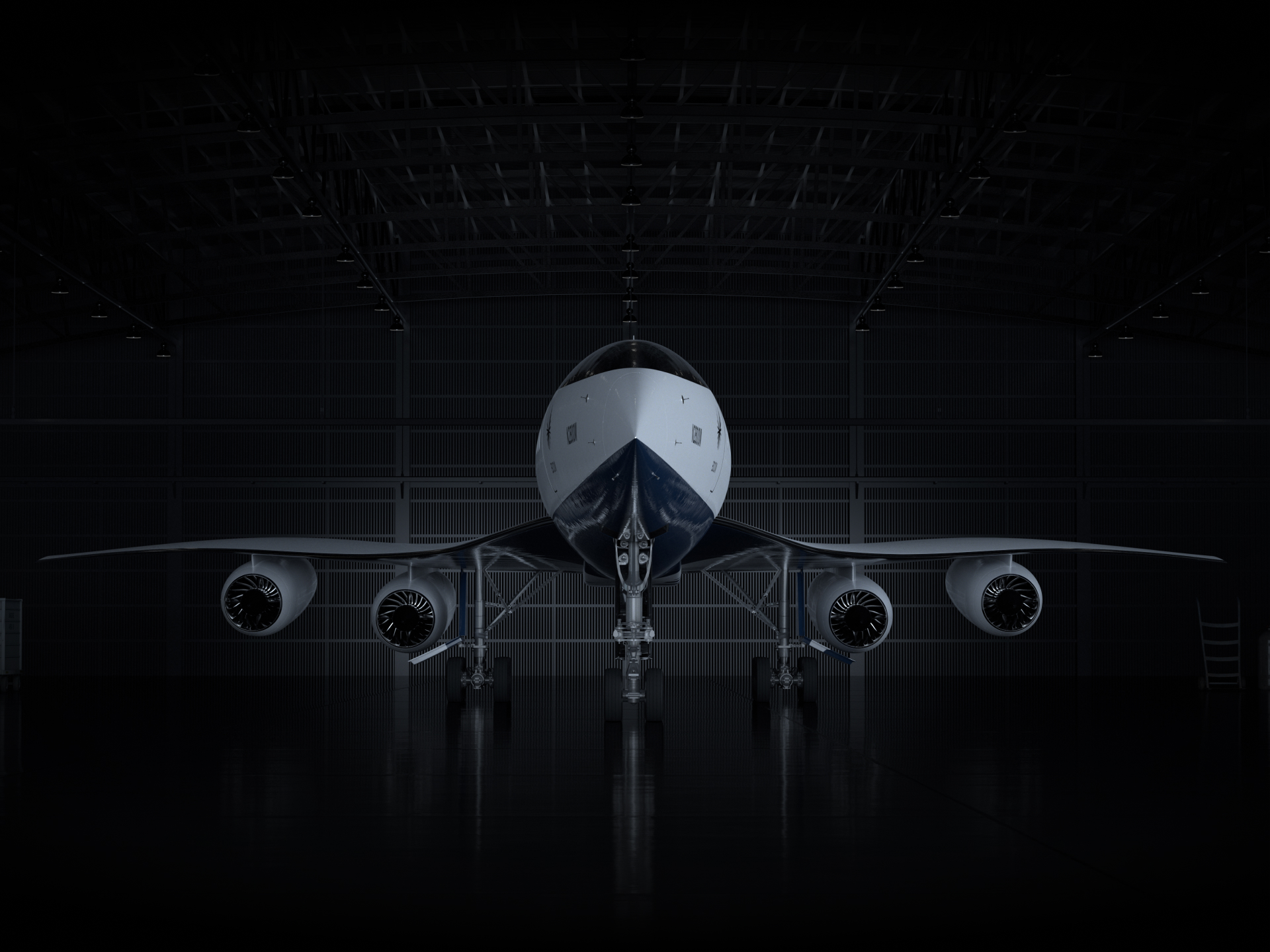 Mach 1.7 meets net
zero carbon
100% SAF
Sustainable aviation fuel
4250 NM
Range (4888 mi/7867 km)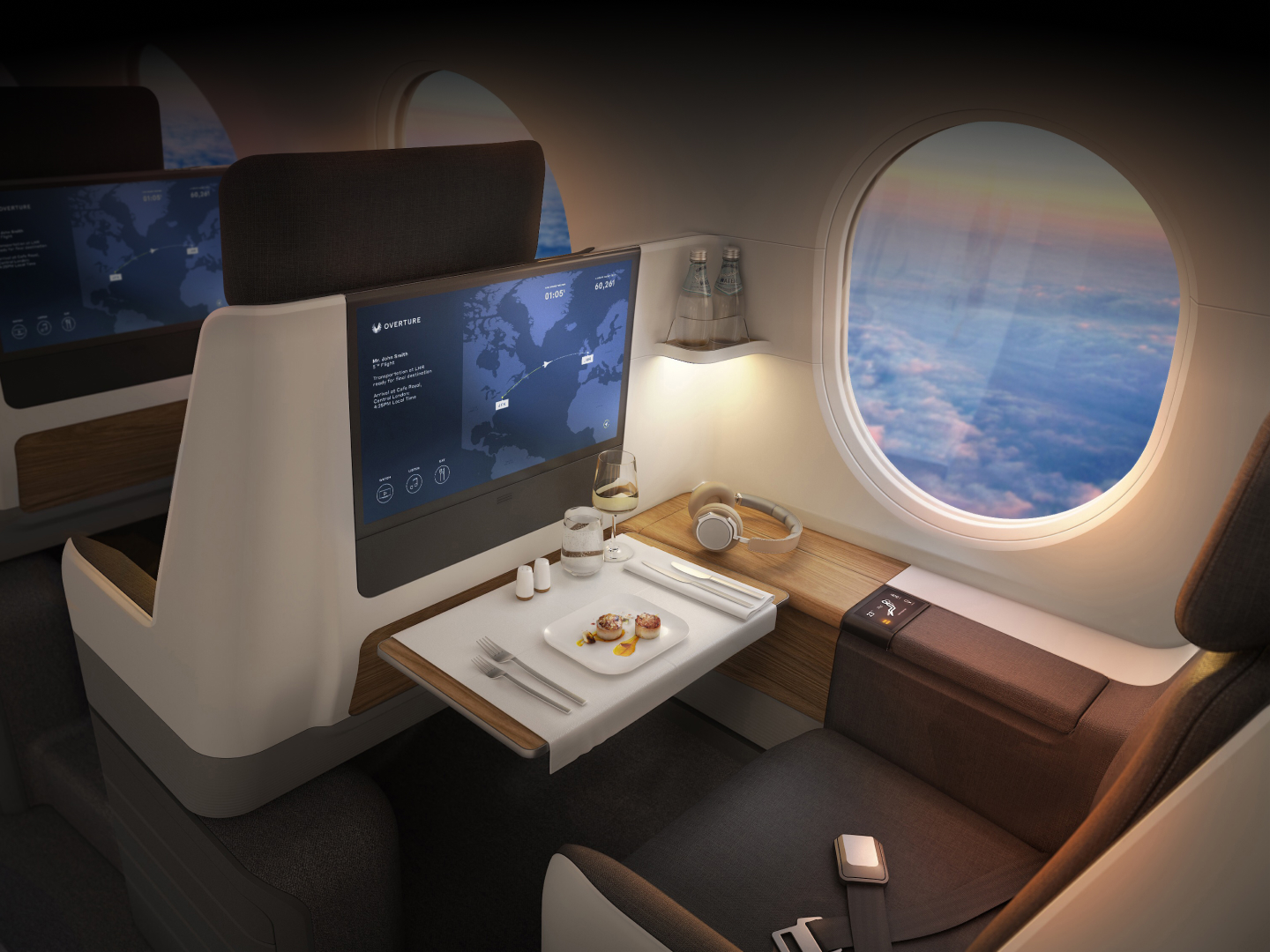 Productivity meets
tranquility
World-class collaboration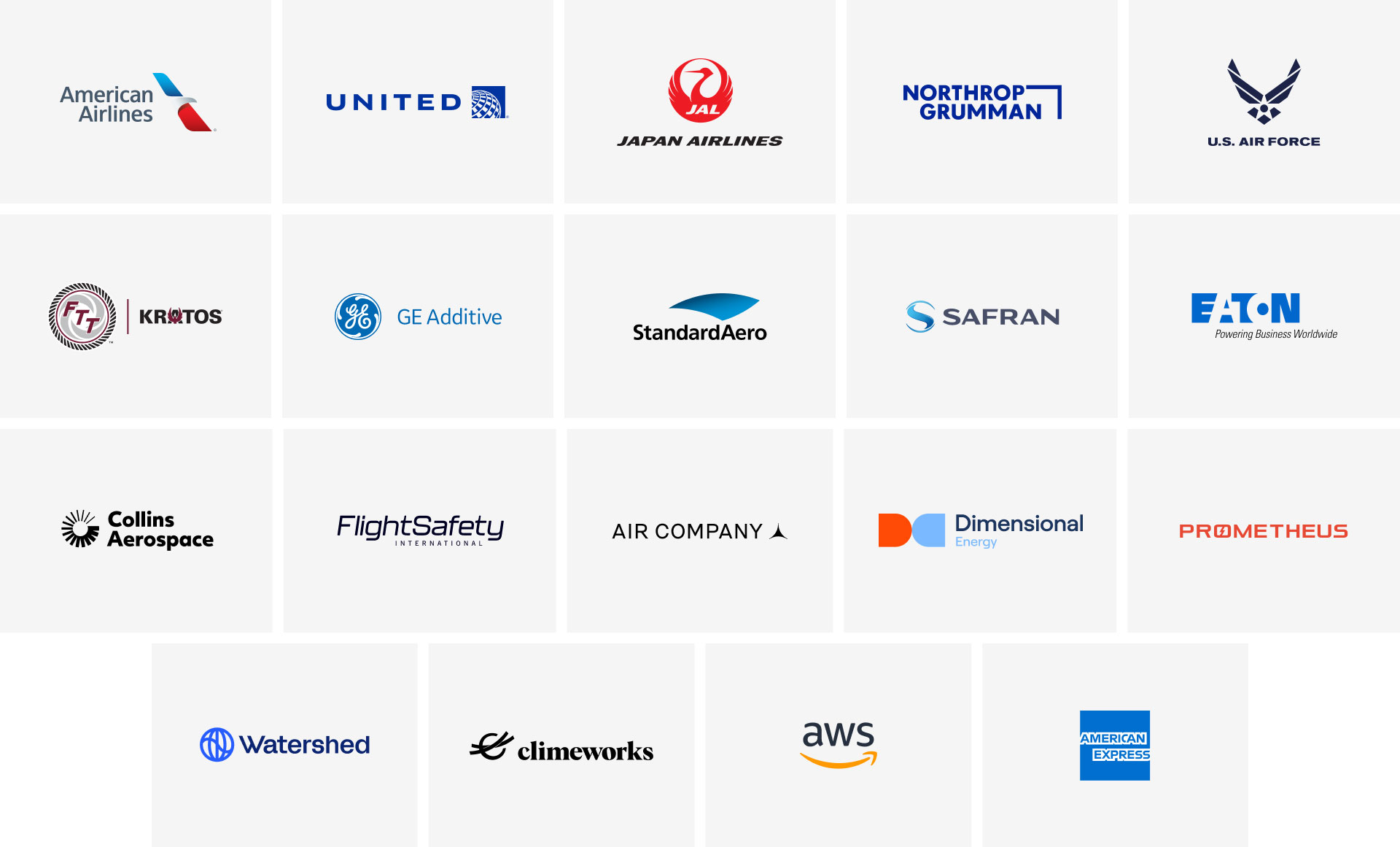 Realizing a sustainable, supersonic future
Iron Bird Systems Test Facility
The 70,000-square foot facility will test and validate Overture's major systems in a functional framewor
Overture Superfactory
This state-of-the-art manufacturing facility will house the final assembly line for Overture aircraft testing and customer delivery. Located in Greensboro, NC.
Mach 1.7 meets net zero carbon
Boom is achieving net zero carbon by 2025 and partnering with stakeholders across the travel sector to build a more sustainable future of travel.
Path to first flight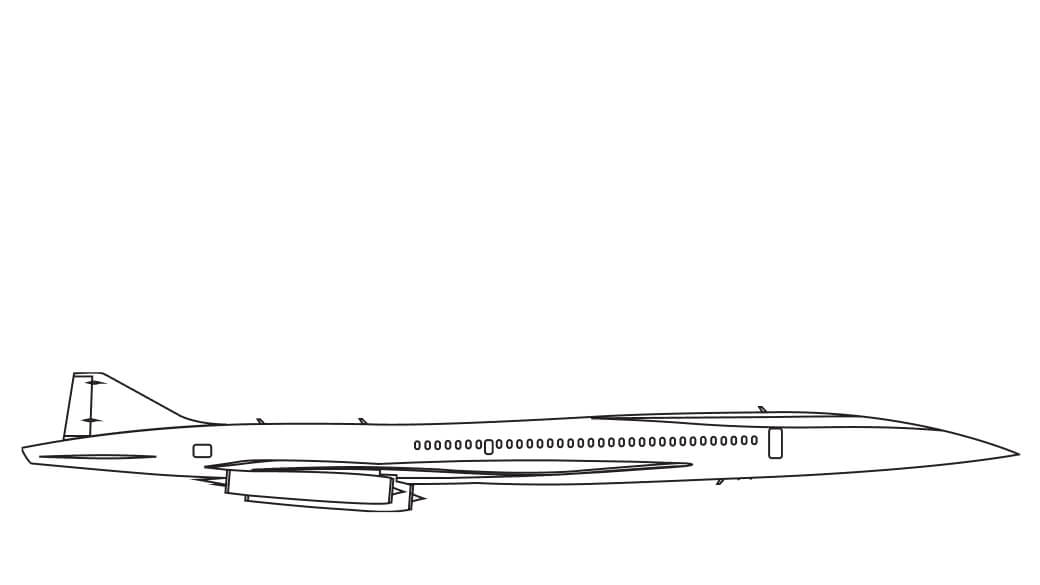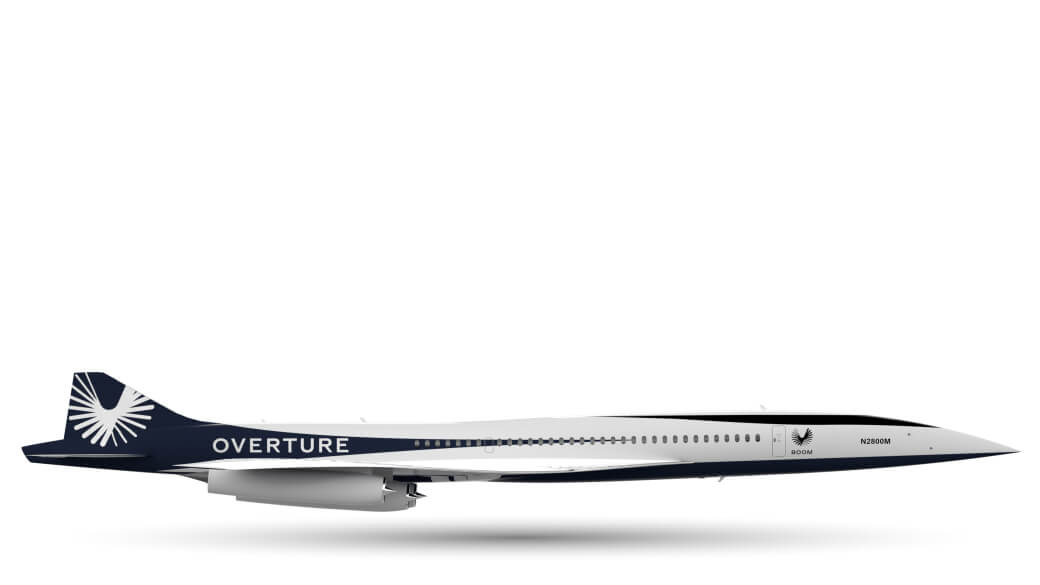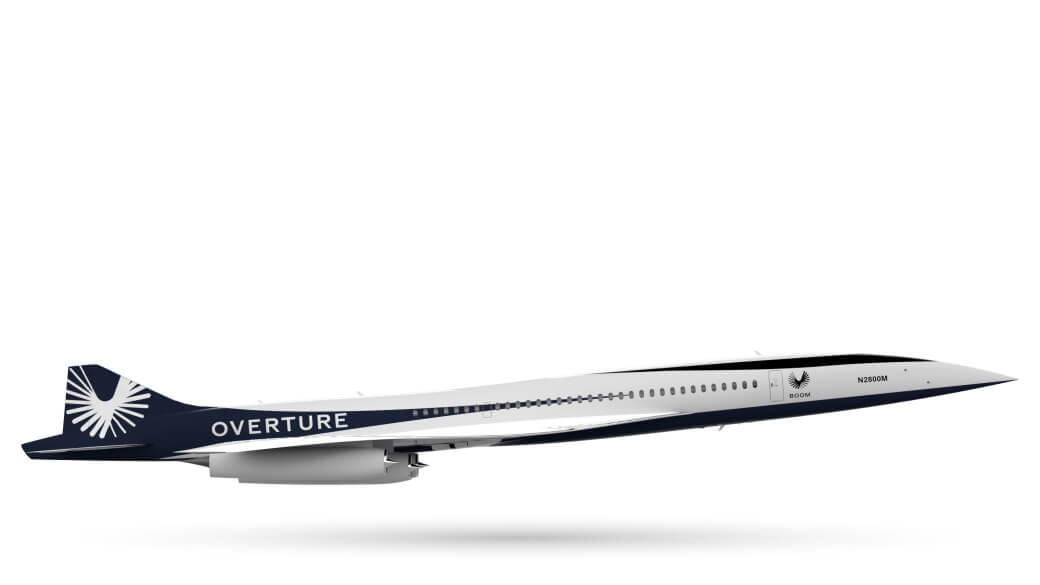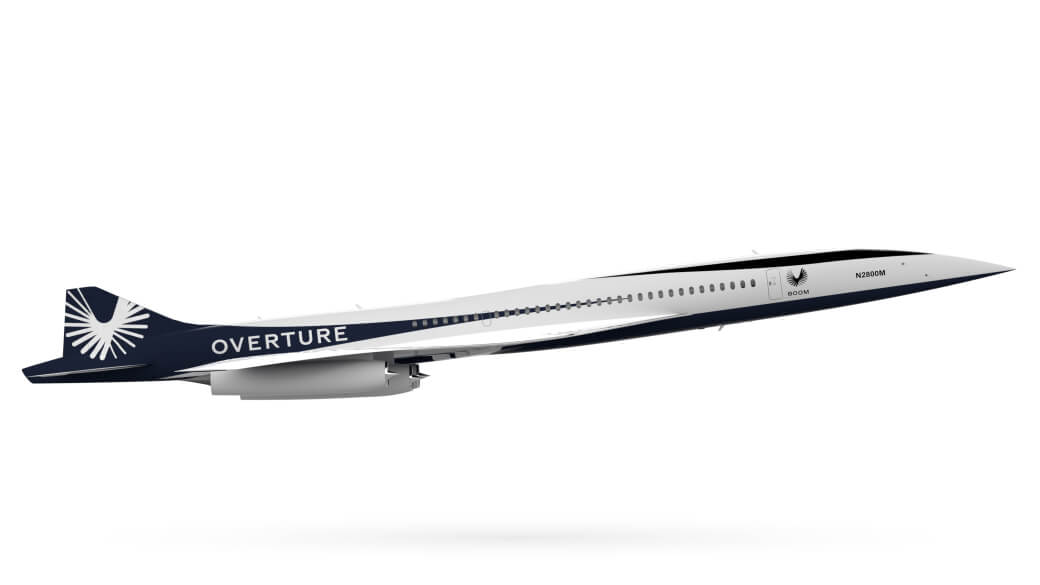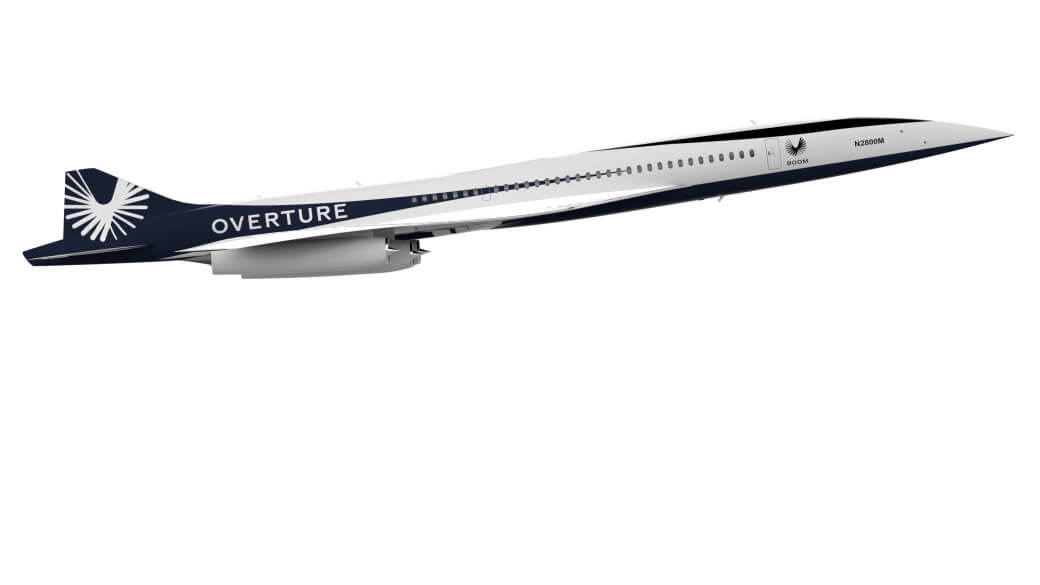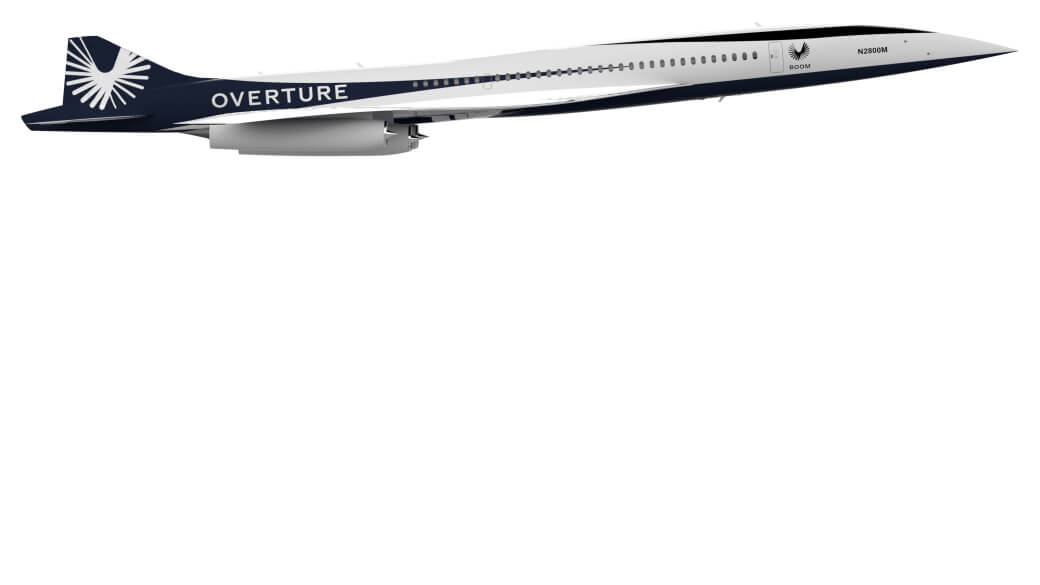 2022
Overture Superfactory announced
2022
Overture design revealed
2029
Achieve type certification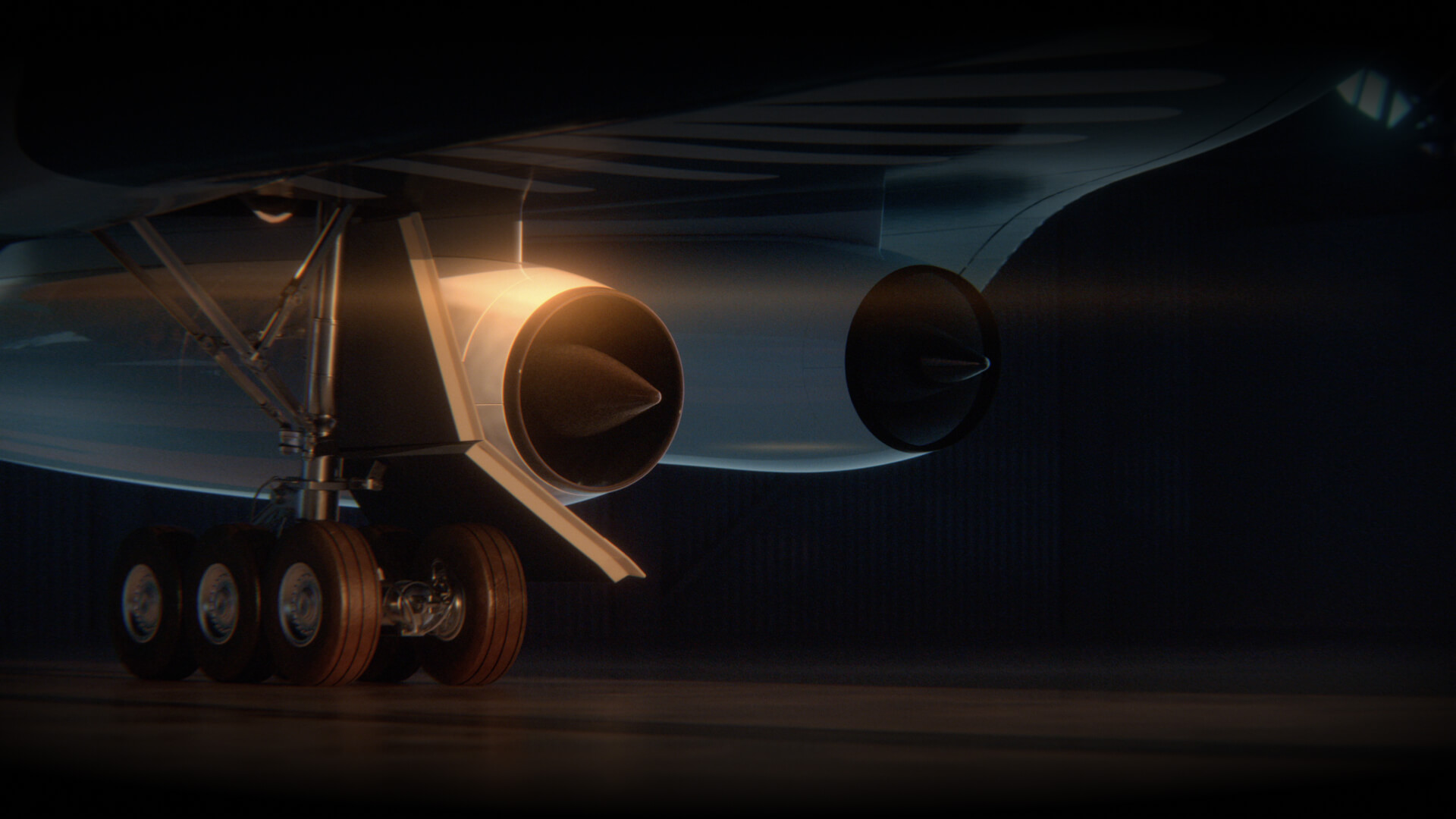 Join the team
Be a part of the team that's bringing sustainable, supersonic flight
to the skies.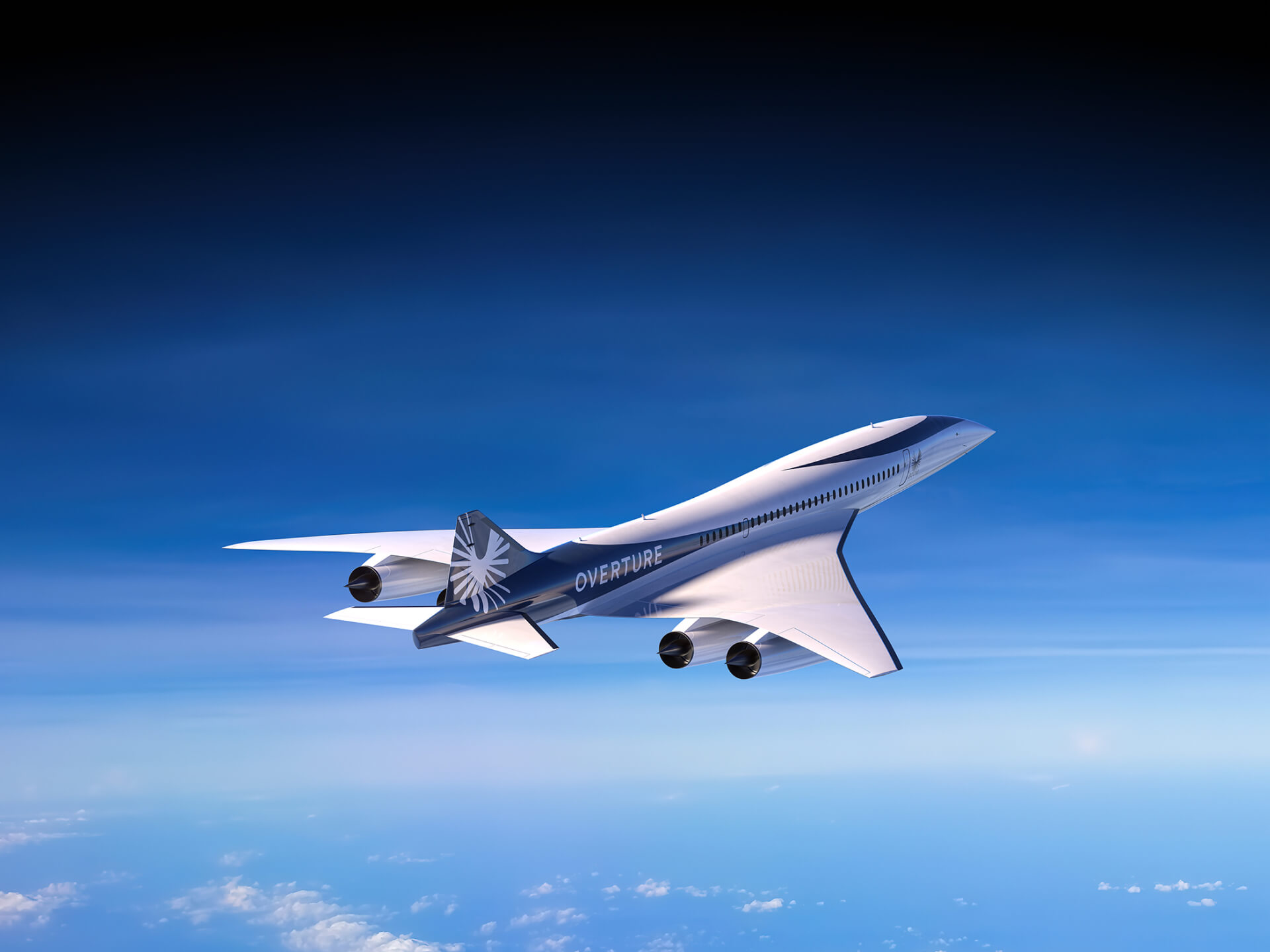 It's about time for
supersonic travel