For the Executive Chair of IDEO, design holds the power to change not just industries, but lives.
Tim Brown loves airplanes. As a child growing up west of London, he took every opportunity to watch the historic Concorde 002 take off and land at RAF Fairford. Sitting at the end of the runway, Brown would listen intently to the noisy prototype of the world's first supersonic passenger-carrying jet. Years later, British Airways's Concorde became a point of daily conversation, as it routinely soared over his home along its three-hour voyage from London to New York.
The retirement of Concorde in 2003 was a sad goodbye for many, as it felt like a step backward in time. The future suddenly seemed slower for the aviation world, and individuals like Brown were left to wonder if or when supersonic flight would return.
Brown carried his nostalgia for Concorde with him through his career. As the Executive Chair of the global design firm IDEO, he maintained a visceral love of transportation and the incredible machines that allowed humans to connect and bridge divides between cultures and communities. In his career, he has helped airlines, auto manufacturers, and even railroad companies to solve problems and create better travel experiences.
When Brown learned of Boom, "the startup bringing back supersonic travel," he immediately wanted to learn more. "It felt like a 45-year loop back to my past," he said. Brown joined Boom's Advisory Council in February 2021 and has since been advising the development of the onboard experience.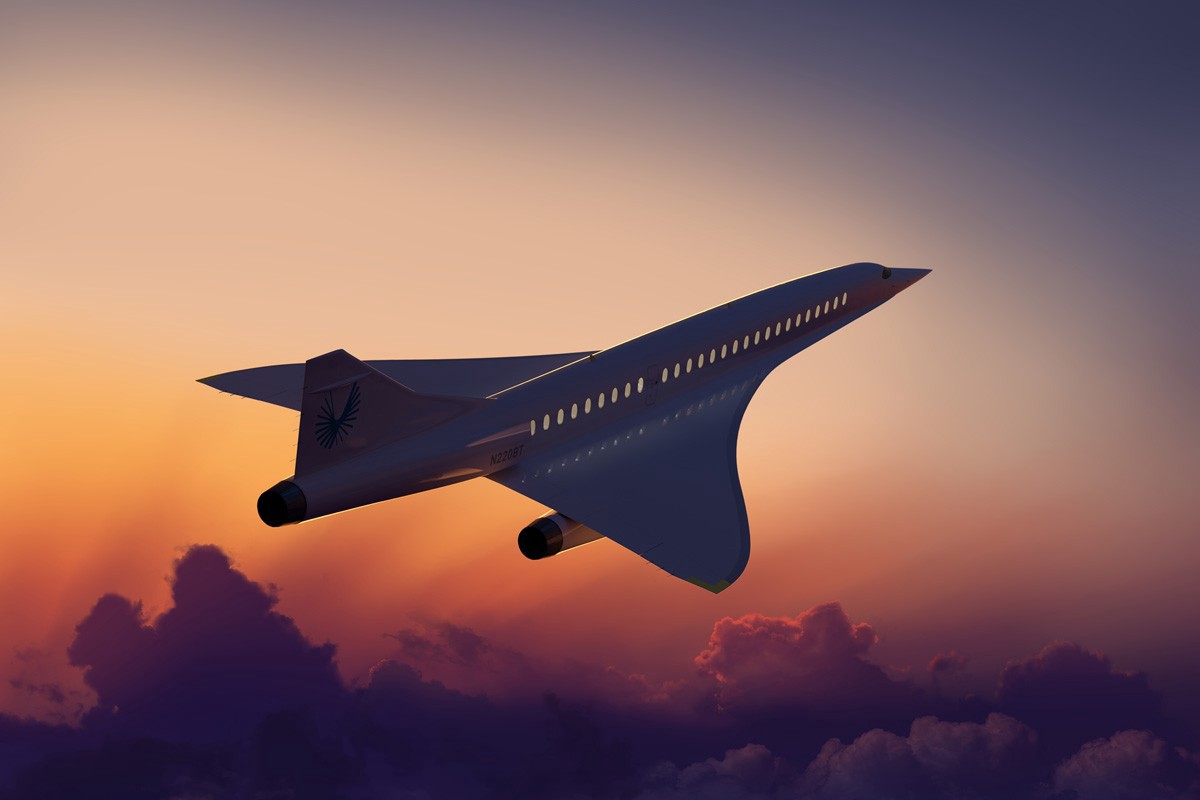 We sat down with Brown to learn more about his approach to innovation, the power of design for the transportation industry, and aspirations for Overture, Boom's supersonic airliner.
Tell us about your approach to innovation.
As a global design firm, IDEO has become famous for its philosophy around design thinking, a set of methods that we use to go about creative problem solving. It is an approach that is particularly well-suited for problems where there are multiple answers. In the same way one would use the scientific method to find a singular truth, we use design thinking to discover multiple truths, options that are preferable, or solutions that better fit our desired outcome.
To paraphrase the words of the economist Herbert Simon, whenever we are shaping the world to fit our needs, then we are designing. It's an expansive idea that gives people the power to change the future. This can be applied to the physical world, as much as the digital. We can shape culture, society, and even the services we offer through design thinking. In many ways, that's what Boom has set out to do — imagine a better future for travel and people.
What is human-centered design?
Design thinking takes many different factors into consideration, including what is economically viable as much as technologically feasible. Human-centered design is a specific approach to design thinking that puts the needs of people at the center of decision making.
I almost always believe that humans are the best starting point for design. If we want to shape the world to meet human needs, then those needs are a great place to start the conversation. When you lead this way, you can create something that is both purposeful and enduring.
Where does this approach play into aviation?
To give you an example, we once worked with Air New Zealand, who wanted to provide a better experience for economy passengers. We found that these passengers valued the opportunity to lie down during flight, but the size of the cabin prevented the use of traditional lie-flat seats.
We developed the Sky Couch through human-centered design and were able to work around the space constraints. By purchasing a row to themselves, suddenly two passengers could enjoy a lie-flat experience together. We listened to passenger needs, challenged the business model, created an innovative solution that didn't exist before.
That is a great example of a product, but as I said, design thinking is a meaningful tool for service innovation as well. In another case, we worked with Toronto Pearson International Airport to reimagine the luggage experience. We had to consider not just the needs of the end user, but the people in the system like baggage handlers. We focused our creativity into maximizing the travelers' access to information and developing better tools and equipment for the people behind the scenes to do their job.
As we think forward to Overture, what are your aspirations for this aircraft?
We live in a world where it's not good enough to compete simply on an operational level. There are too many options and competitive alternatives for people to choose from. Overture is an opportunity to deliver not just operational excellence, but an unrivaled experience for passengers, crew, and pilots alike.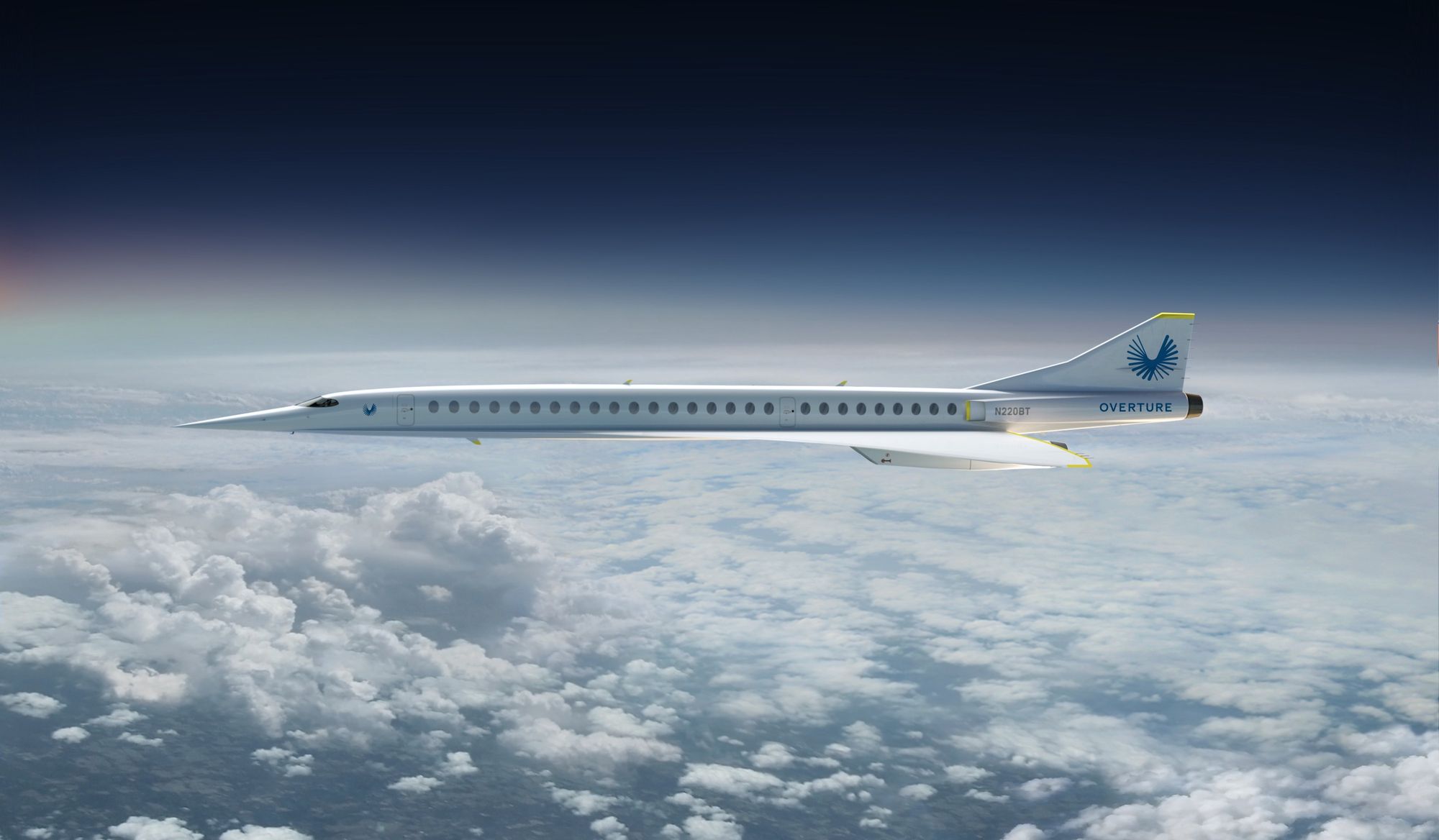 There are many hassles and inconveniences around travel today, but I don't think anyone has ever let go of the romance of flight. We're bringing that romance back with experiences that delight and excite passengers and setting the bar higher for future commercial aircraft.
More than speed, this is about driving sustainable practices forward. Boom is committed to ensuring a net zero carbon future for its aircraft and designing Overture to run entirely on sustainable aviation fuels. That will be a big differentiator in aviation and more importantly, the start of a sustainable supersonic revolution.
What are your aspirations for the world through Overture and design?
Thinking bigger than the onboard experience, I'm excited about Boom's opportunity to connect parts of the globe that have not previously been accessible. I want places like Rio, Lima, and Jakarta to experience the benefits of economic growth, when business professionals can move more seamlessly between new and existing centers of business.