Titanium is not only one of the strongest materials on earth, it's also remarkably light. These two factors are among the many reasons why Boom selected titanium as the material of choice for the main landing gear bulkhead of its supersonic demonstrator, XB-1.
Recently arrived in the Boom hangar, the titanium bulkhead is a sight to see. A critical part of XB-1, it was formed from a 4-inch thick plate of titanium and weighs close to 66 lbs. Designed to take the majority of the load at landing speeds, the titanium bulkhead will absorb up to 112,000 pounds of force from each landing gear.
Several highly-skilled teams contributed to the manufacture of XB-1's titanium bulkhead. Here's a look at the process: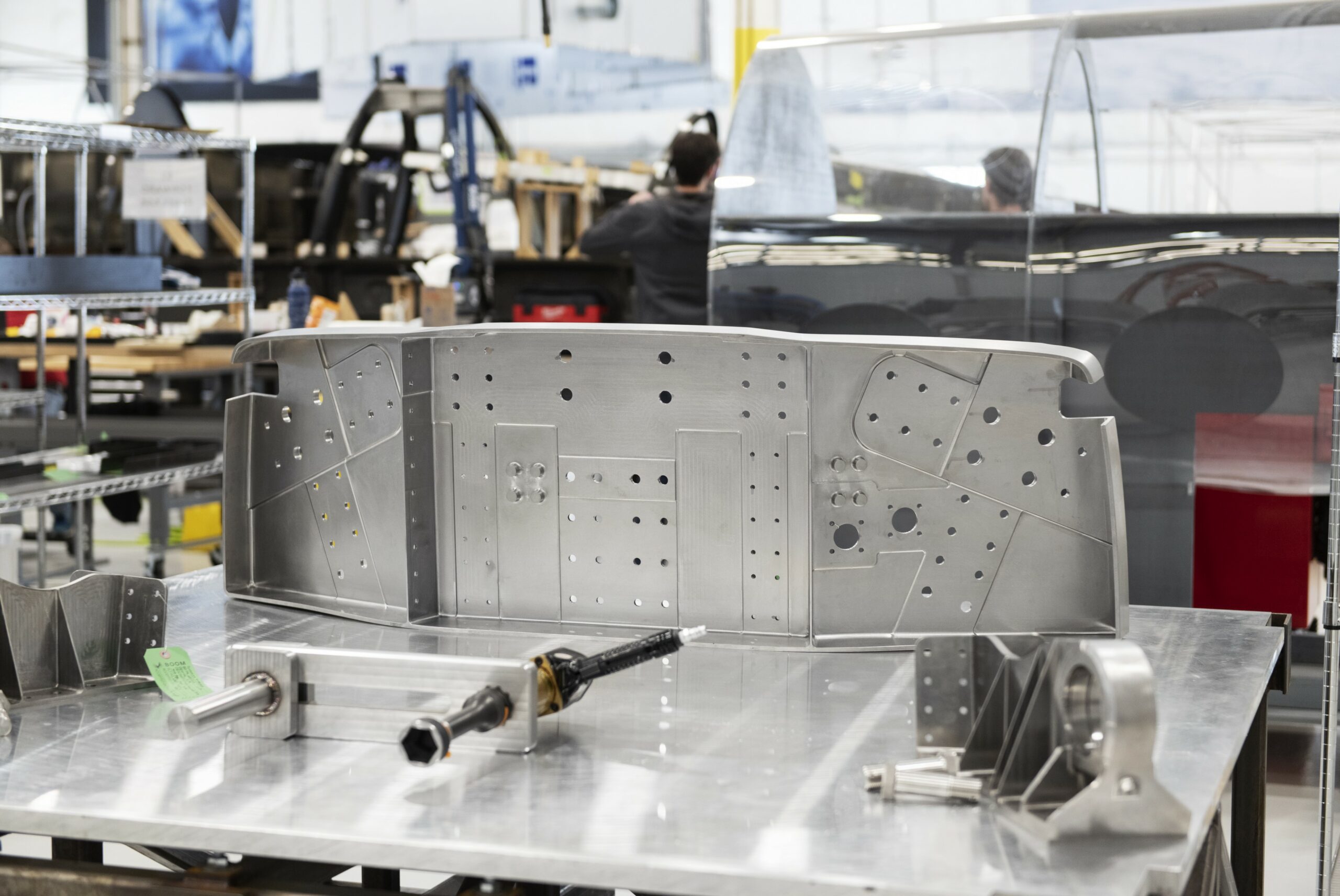 1. The titanium 6AL-4V plate was produced at the Timet mill in Wentzville, Missouri, where it was tested it for the chemical composition and strength characteristics required for certification.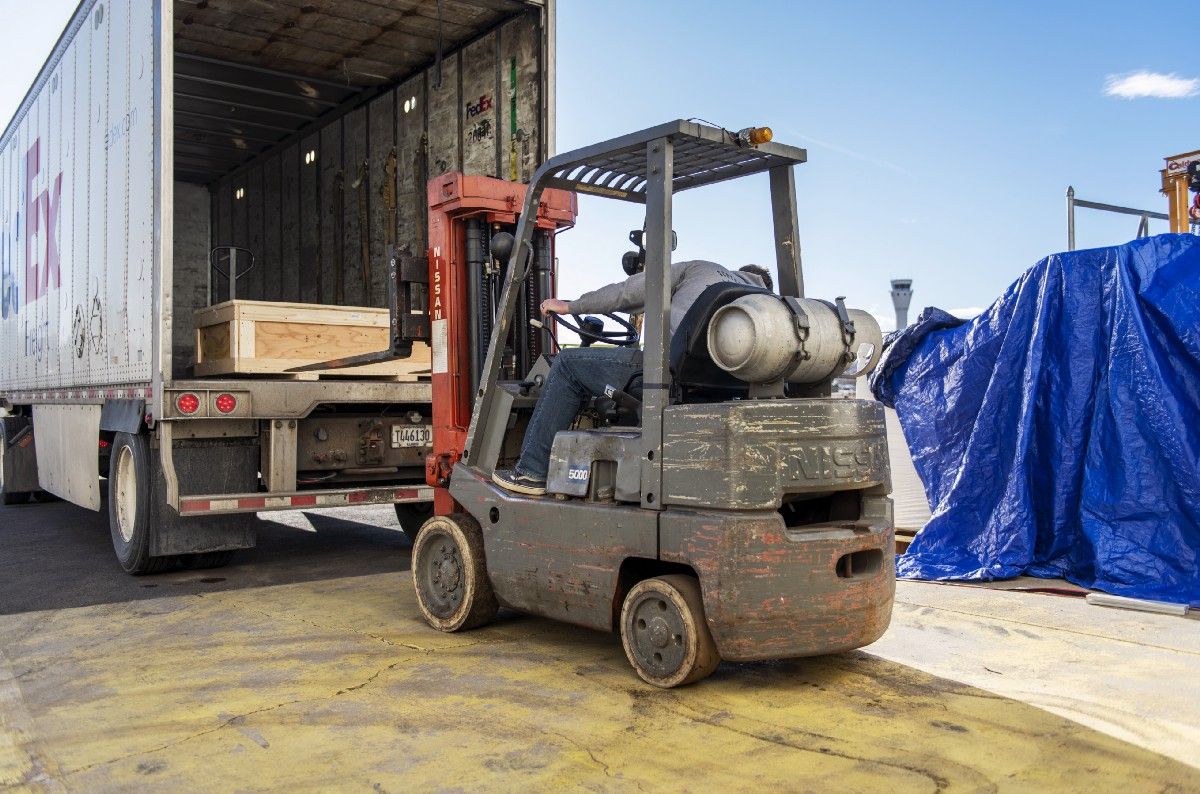 2. The plate was sent to metal fabricator AT&F in Cleveland, Ohio, where it was heated to 1000°F. Using a process similar to forming sheet metal, the AT&F team formed the plate to produce a shape that conforms to XB-1's main landing gear well. Then, the plate was heat treated at 1350°F in order to restore its strength characteristics to those required for XB-1.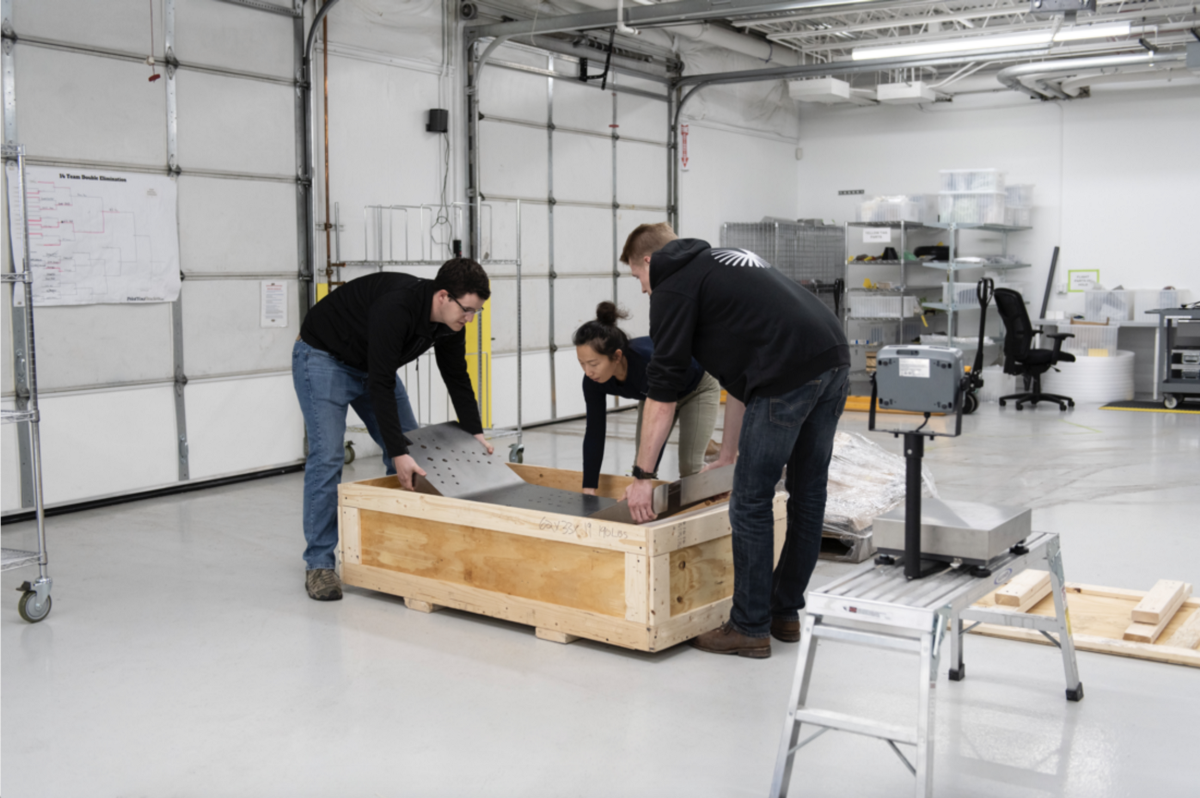 3. The plate was then sent to Visioneering, a leading design and build company in Auburn Hills, Michigan. Their team machined it down to the required thickness and final form, making it as light as possible while still strong enough to withstand the force of the landing gear.
4. When the bulkhead arrived at Boom, the team did a receiving inspection to verify dimensional characteristics, and prepared it for assembly into XB-1.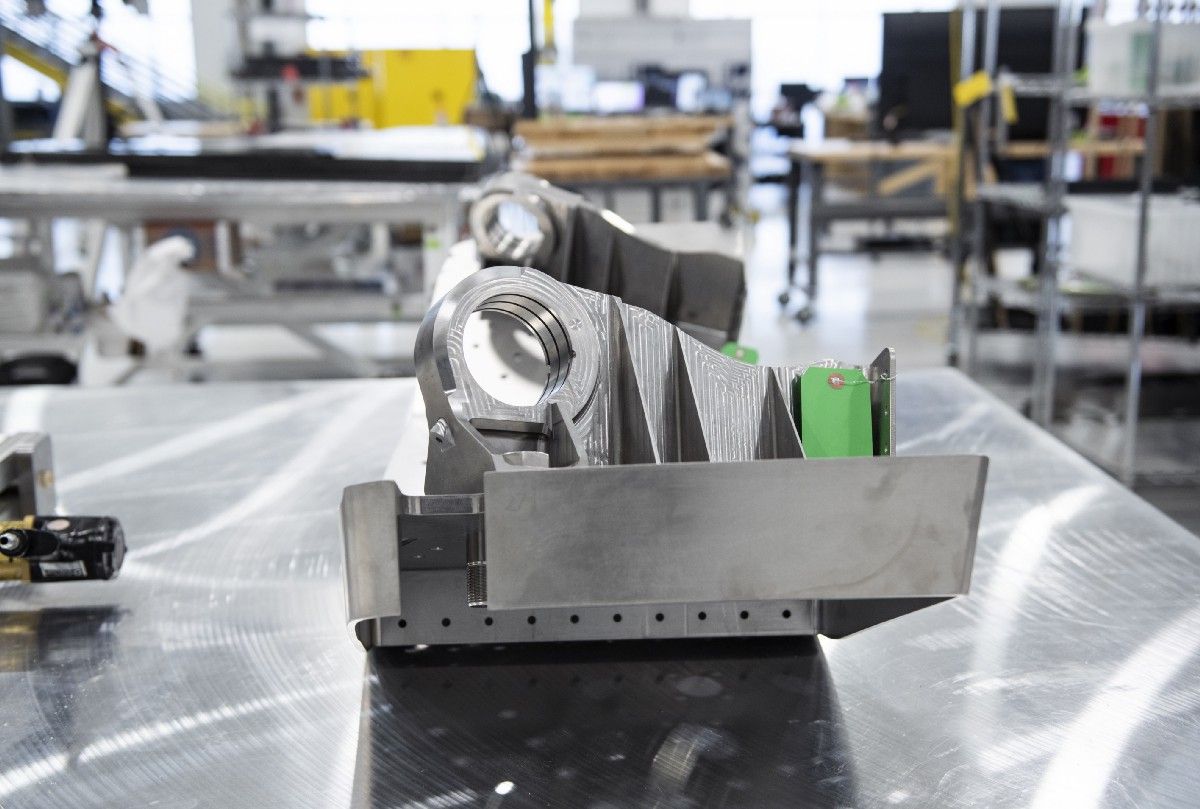 Did you know? Titanium has the highest strength-to-weight ratio of any material in XB-1.