This year at the Paris Air Show, Boom Supersonic announced significant program advances. These announcements mark major progress made to-date on the Overture, Symphony, and XB-1 programs. Keep reading to learn more about recent updates and the current state of our programs.
Our Airliner: Overture
Boom Supersonic is transforming air travel with Overture, the world's fastest airliner – optimized for speed, safety, and sustainability. Serving both civil and government markets, Overture will fly at twice the speed of today's airliners and is designed to run on 100% sustainable aviation fuel (SAF).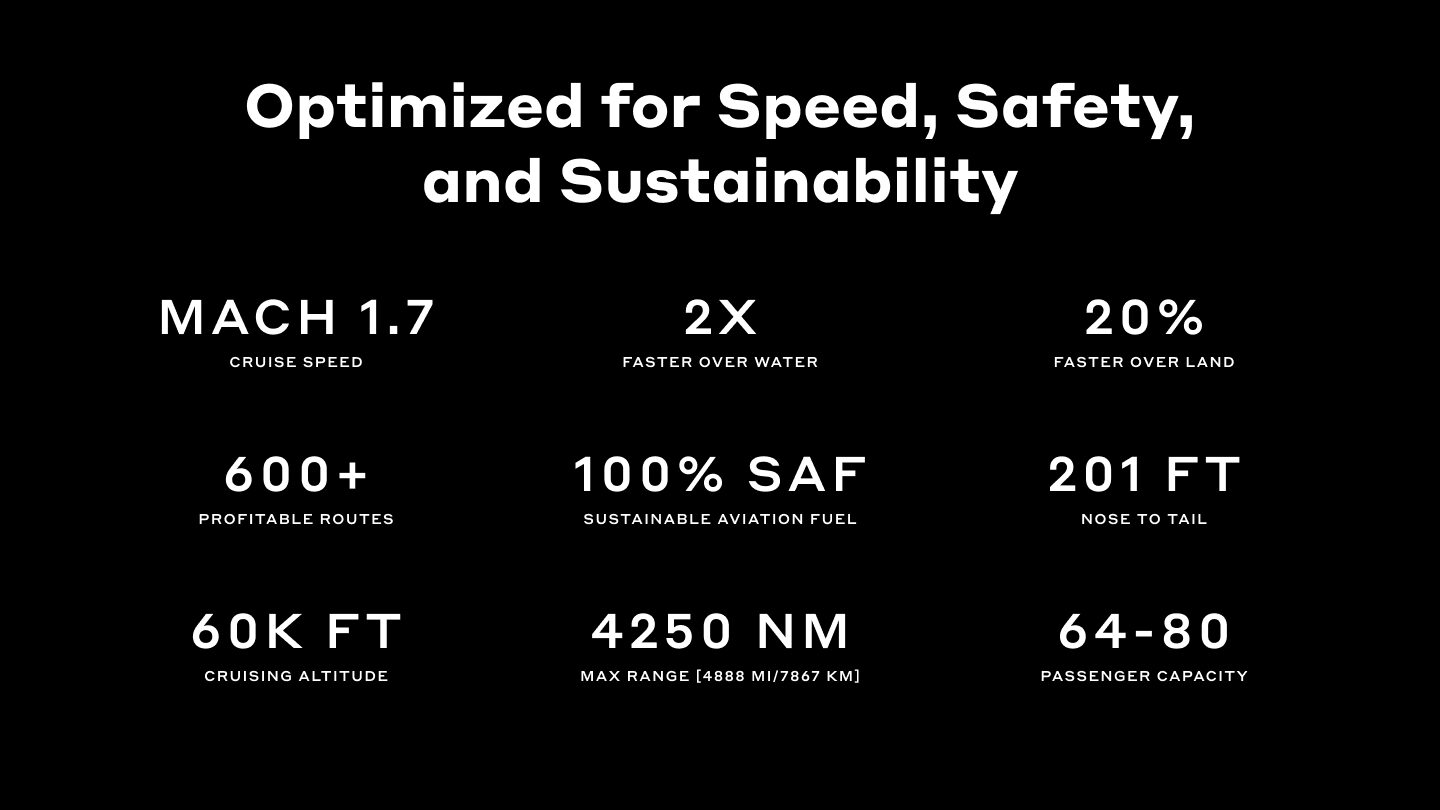 In June, Boom signed structural supplier agreements with Aernnova for Overture's wings, Leonardo for the fuselage and wing box, and Aciturri for the empennage. The three aerospace leaders join Boom's growing network of global suppliers, which includes Safran Landing Systems, Eaton, Collins Aerospace, and Flight Safety International, FTT, GE Additive, and StandardAero.
An Inside Look at Overture
The video below shows a comprehensive look at the systems configuration for Overture. The schematics highlight key systems inside Overture, including avionics, flight controls, hydraulics, fuel systems, and landing gear — all designed and developed for optimal performance, efficiency, and safety.
Key systems leverage certified technologies, reducing program risk and maturing Overture through aircraft systems development.
The Overture Superfactory
The Overture Superfactory, the final assembly line for Overture, is on pace for completion in 2024 in Greensboro, North Carolina. The Superfactory is where Overture will first roll off the assembly line and begin flight tests. We will have capacity to produce up to 33 Overtures on the first assembly line. Boom broke ground in January and construction is underway: the foundations and decking are complete, and the steel trusses and beams that will serve as the backbone of the structure are erected.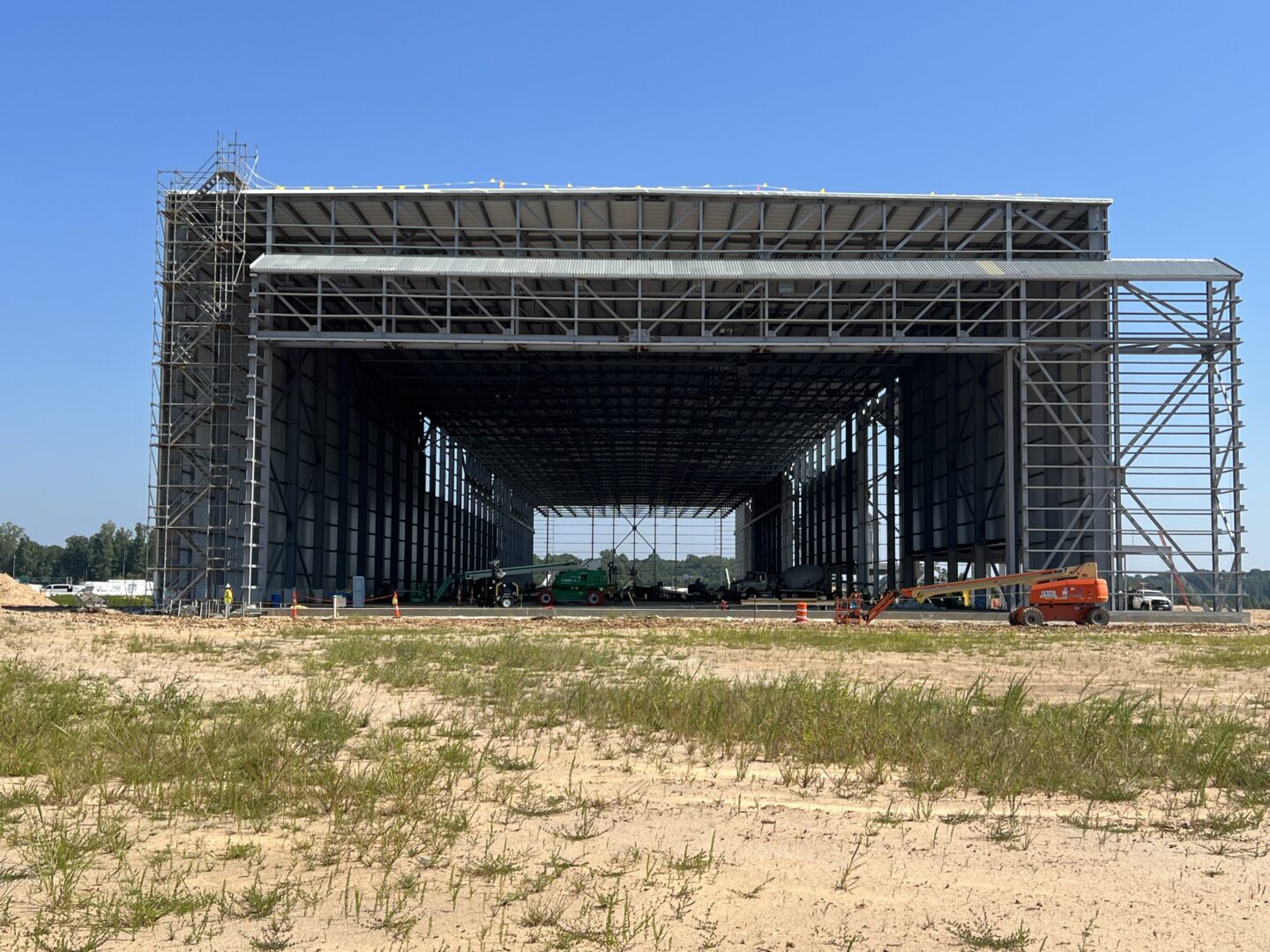 The Iron Bird Facility
The Iron Bird is the facility housing a full-scale "iron bird" Overture test structure used to test and integrate flight components and systems, software, and hardware-in-the-loop. The new 70,000-square foot facility, which will house the systems integration labs (SIL) and fully functional flight deck simulators, is being built in Centennial, Colorado.
Our Engine: Symphony™
Symphony is the propulsion system that will power Overture, a Boom-led collaboration with world-class suppliers including Florida Turbine Technologies (FTT), a business unit of Kratos Defense & Security Solutions, Inc., GE Additive, and StandardAero.
This year at the Paris Air Show, Boom unveiled the engine architecture for Symphony and additional key specifications, as well as a 3D-printed ⅓ scale design model. This marks an important step in Symphony's development since its announcement in December 2022 and as we move toward completion of the conceptual design this year.
Symphony: World-Class Collaboration
FTT was selected to design Symphony given their propulsion team's decades of supersonic experience, which is already yielding significant benefits. Among the early design outcomes, Symphony is expected to deliver a 25% increase in time on wing and better engine maintenance intervals that will reduce operating costs by an average of 10% when compared to derivative engine approaches. FTT will also assemble the initial production units for ground test, flight test, and certification. We have identified Jupiter, Florida as the base for initial production.
Symphony will leverage GE Additive's proven track record of manufacturing and certifying additively manufactured engine components, enabling more streamlined development, reduced weight, and improved fuel efficiency.
StandardAero, one of the aerospace industry's largest independent maintenance, repair, and overhaul (MRO) providers will ensure that Symphony is designed for maintainability, and extends to reliable and economical operations for the life of the aircraft. Boom will also benefit from StandardAero's experience as an assembler of supersonic engines.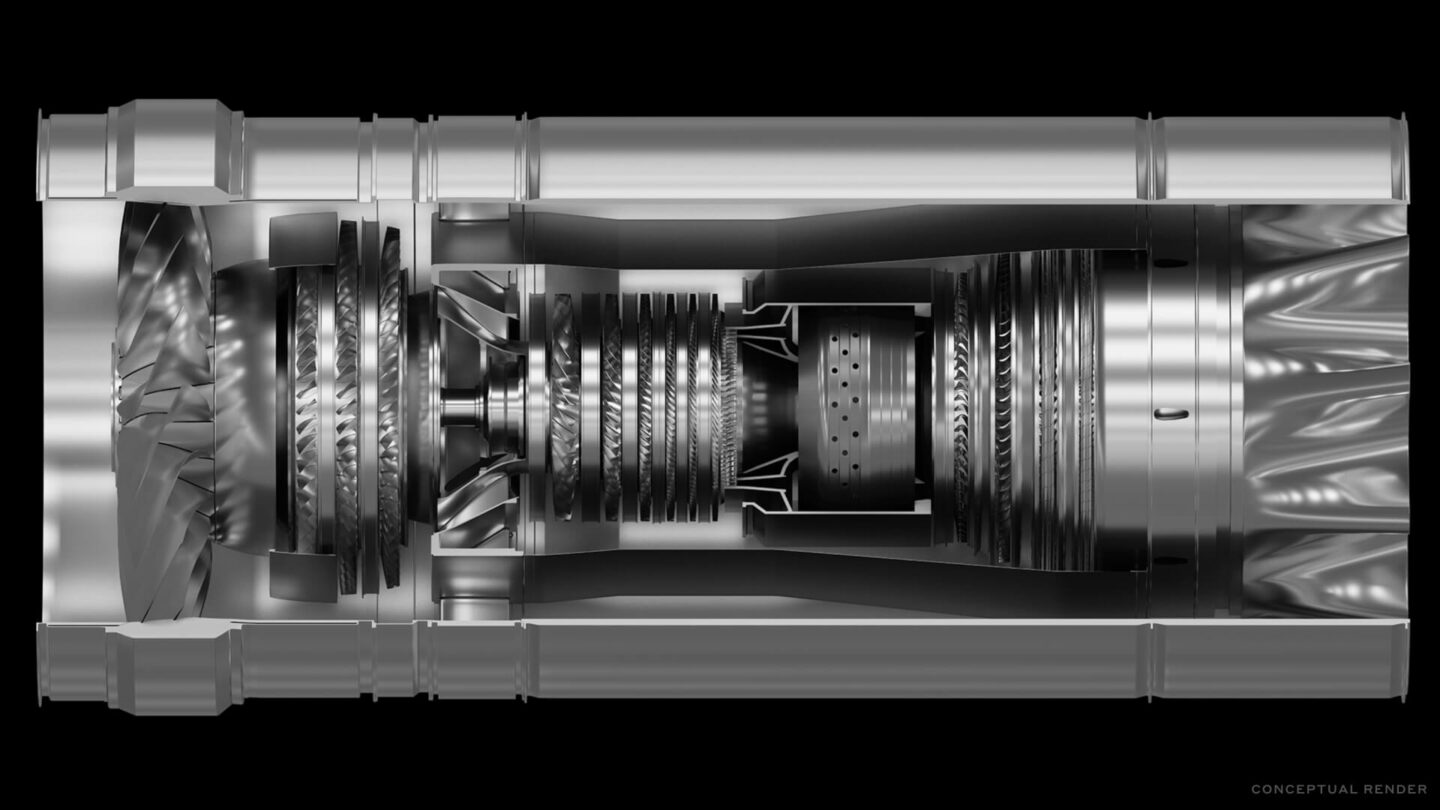 Airline Partners
Boom's commercial order book stands at 130 aircraft. That includes both orders and pre-orders from major airlines including United, American, and Japan Airlines.
American Airlines
In August 2022, American Airlines placed a non-refundable deposit on 20 Overtures with an option for 40 additional aircraft. The world's largest airline is now poised to have the world's largest supersonic fleet.
United Airlines
In June 2021, United became the first U.S. airline to sign an aircraft purchase agreement with its order of 15 Overtures and an option for 35 additional aircraft.
Japan Airlines
In 2017, Japan Airlines (JAL) and Boom announced a strategic partnership to bring commercial supersonic travel to passengers. As part of the agreement, JAL made a strategic investment in Boom and secured an option to purchase 20 Overture aircraft.
600+ Profitable Routes
Flying at twice the speed of today's passenger jets, Overture will unlock new destinations and travel possibilities across 600+ profitable routes.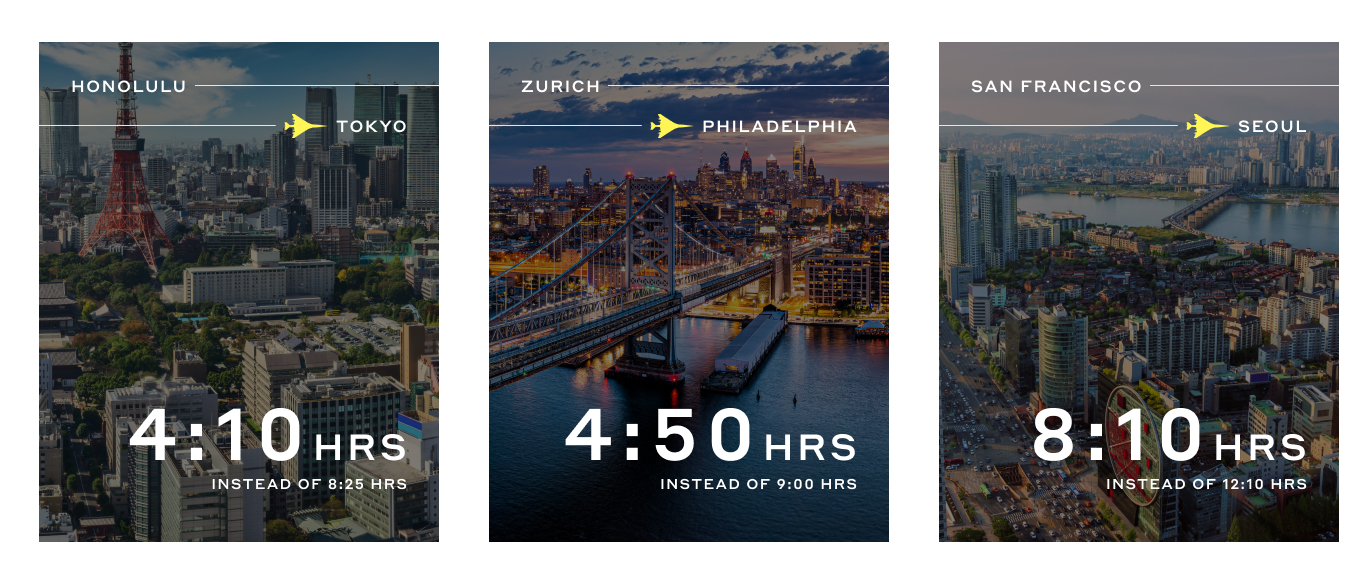 Sustainability
One of Boom's foundational pillars, along with speed and safety, is sustainability. We are committed to our goal of net zero carbon by 2025. Boom's comprehensive sustainability efforts include mobilizing our value chain, collaborating with stakeholders across the global travel ecosystem, and leading advocacy to set new standards for travel.
Overture will be optimized to run on 100% SAF. We have secured SAF offtake agreements from Dimensional Energy and AIR COMPANY, bringing the total to 10 million gallons of SAF per year secured for Overture's net zero carbon flight test program.
Market-Expanding Defense Applications
Northrop Grumman
Boom and Northrop Grumman are collaborating on a special mission variant of Overture, after ongoing identification and investigation of military use cases that will benefit the Department of Defense. Boom is also supporting Northrop Grumman on their NASA contract to deliver solutions for the "High-Speed Endo-atmospheric Commercial Vehicle Conceptual Design Study and Technology Roadmaps Development" program.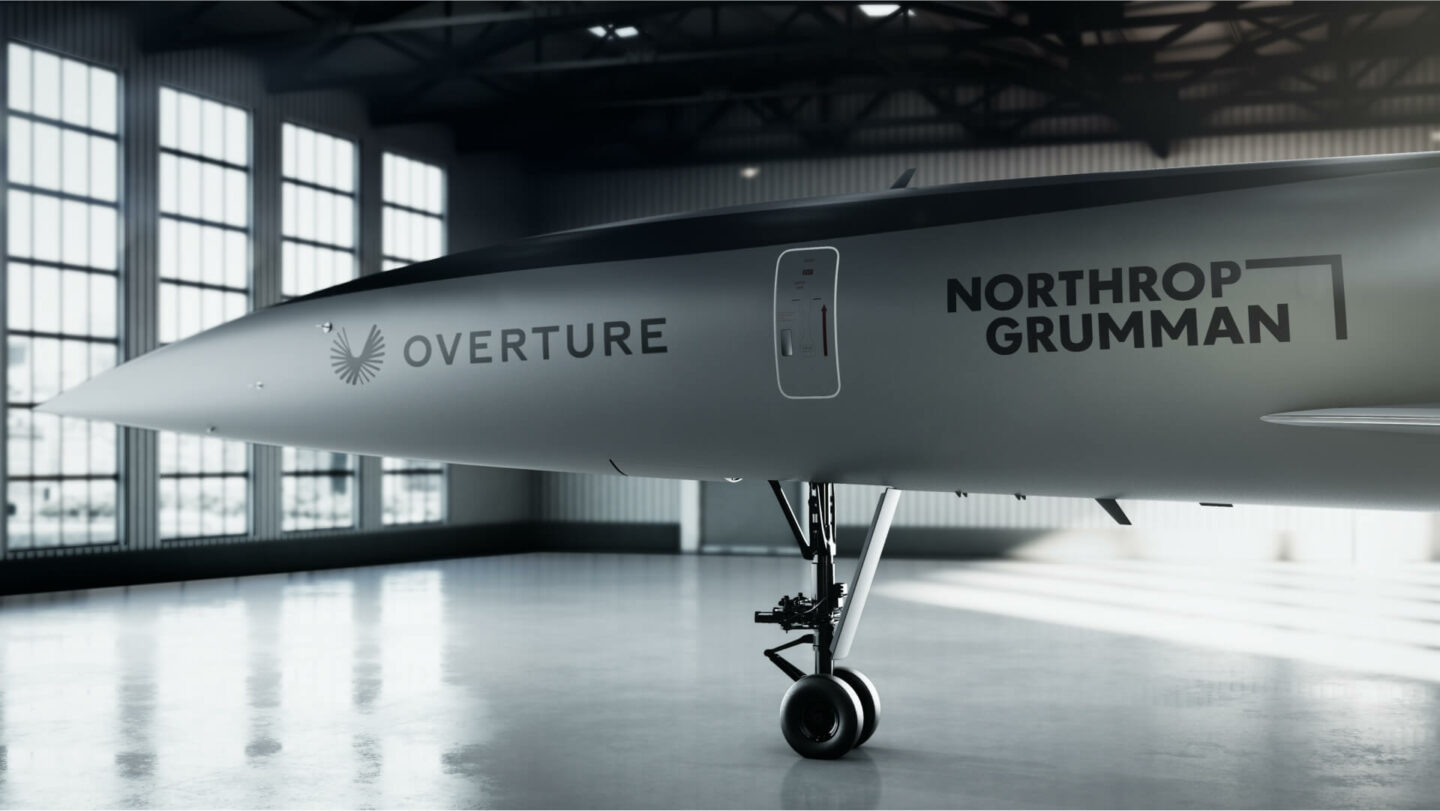 U.S. Air Force
Boom continues its strategic partnership with the United States Air Force to accelerate research and development on Overture. The STRATFI contract demonstrates the Air Force's continued support and recognition of Boom's leadership in supersonic flight, and represents efforts to ensure that the U.S. remains at the forefront of supersonic commercial development.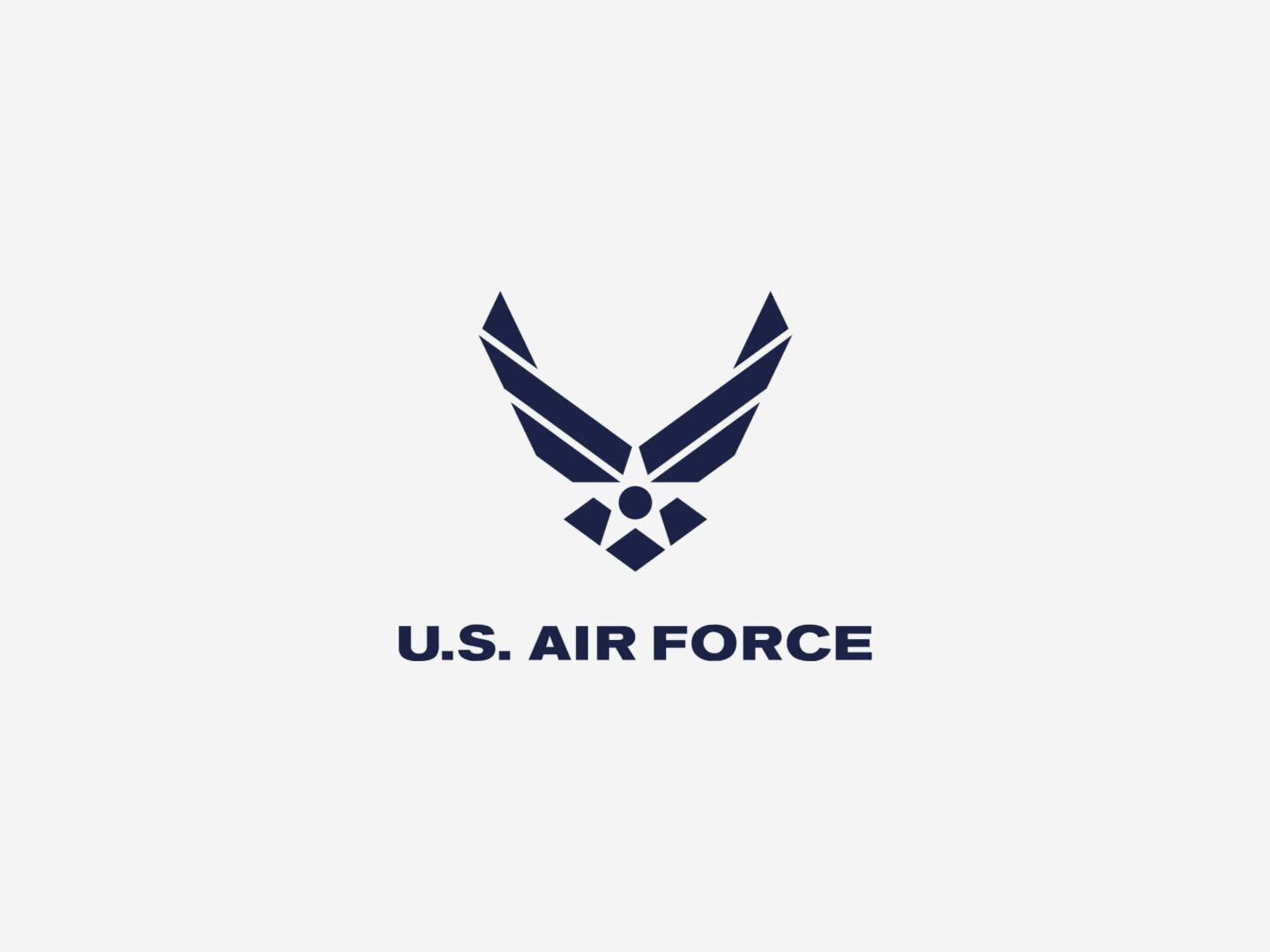 Our Supersonic Technology Demonstrator: XB-1
Boom's technology demonstrator aircraft, XB-1, is the world's first independently developed supersonic jet. Earlier this year, XB-1 was moved from our hangar in Centennial, Colorado to the Mojave Air & Space Port in Mojave, California to continue preparations for first flight. The aircraft has undergone extensive ground testing since arriving, including taxi testing. Most recently, XB-1 received an experimental airworthiness certificate from the Federal Aviation Administration (FAA), following a detailed aircraft inspection. XB-1's historic first flight will occur in the same airspace where Captain Charles "Chuck" Yeager first broke the sound barrier in the Bell X-1, among other historic firsts in aviation. Get an up-close look at XB-1 here. 
Demand for Supersonic Travel
Passenger Demand for Supersonic Travel Hits New High
As Boom continues to make progress toward sustainable supersonic flight, we are also seeing increasing passenger anticipation for supersonic travel. 87% say they'd switch from their preferred airline to access supersonic flights. Learn more about recent supersonic air travel research conducted with global premium travelers here.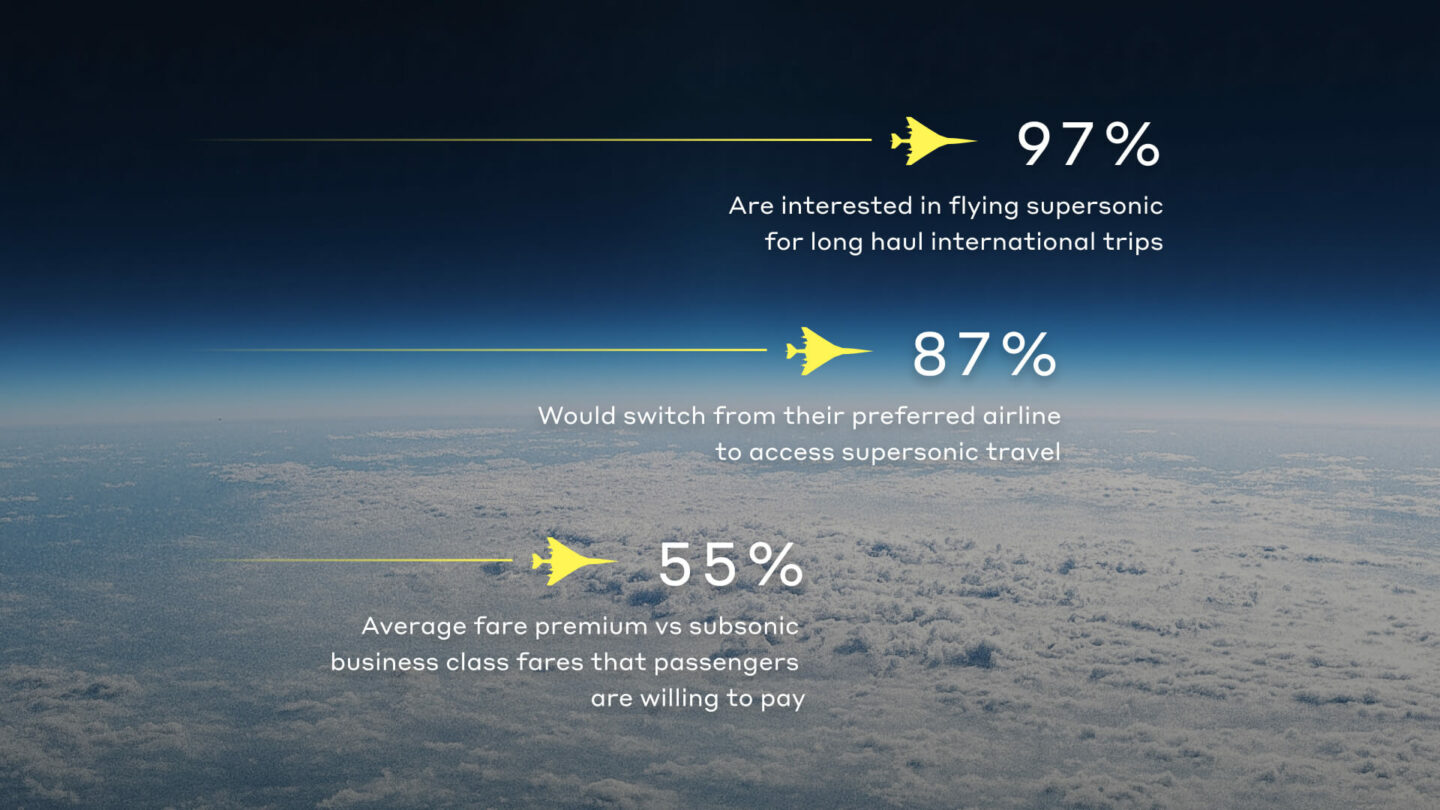 Corporate Demand for a Faster Future is Clear
A recent survey of corporate travel influencers reveals that 95% are already having discussions around supersonic and 94% believe supersonic air travel will be commercially available in the next 10 years. Read more about the growing excitement for a faster future from a recent survey of corporate travel influencers here.