Are all supersonic aircraft similar to Concorde? While Concorde is our most shining example of supersonic, the category is surprisingly varied in design and purpose. Among the 200 aircraft capable of supersonic flight, the majority were designed for military and research purposes. The only two supersonic aircraft ever used in commercial air travel were Concorde and the Tupolev Tu-144.
Today, there are no supersonic commercial aircraft in-service — but supersonic's return is on the horizon.
As we look ahead to the return of supersonic commercial travel, we remember the halcyon days of Concorde's transatlantic routes. It was an inspiration to know that another continent was a few hours away — the world seemed closer. This sentiment inspired Boom CEO Blake Scholl to found the company, with the singular goal of bringing back supersonic flight.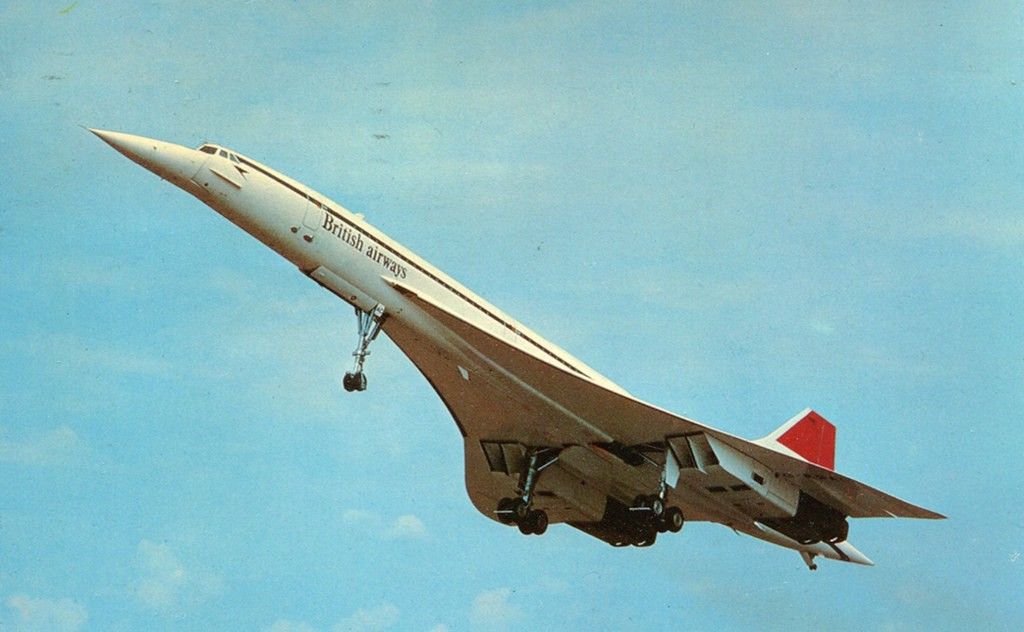 After seeing Concorde in a museum, Scholl lamented that such a beautiful, technologically advanced aircraft was no longer visible in the skies, only on the ground. Inspired by the audacious vision that made Concorde a reality, he resolved to bring commercial supersonic flight back, this time built for greater economic and environmental sustainability. Scholl also had another goal in sight: removing barriers to experiencing the planet by bringing back the ability to visit another continent — as a day trip.
Overture, Boom's supersonic commercial airliner currently in development, is the product of that vision.
Building on Concorde's legacy as one of aviation's greatest breakthroughs, Boom is focused on delivering an aircraft that surpasses expectations for today's traveler. Here's an insider's look into how we're building Overture, the world's fastest civil supersonic aircraft.
Fast-forward Aerospace Engineering
Aerospace technologies have advanced exponentially in the more than five decades since Concorde's design and development. Among the advancements Boom is harnessing to build Overture are composite materials, which allow highly-efficient aircraft shapes to be created economically. The temperature capabilities of these materials also allow for long airframe life with minimal maintenance — representing a significant cost-savings. In addition, modern computer simulations offer thousands more iterations of the designs than the physical models and wind tunnel testing available in Concorde's day.
The result of newer technologies is a much higher level of aerodynamic optimization and efficiency. Overture will be faster, quieter, more affordable to build, and more fuel efficient than the engineers of the 1960s could have imagined.
In-flight Experience
You can expect to see a distinctly different cabin design with Overture compared with most commercial business class cabins. Boom recently launched design studies with JPA Design to create interior design options that offer greater space and comfort. Every seat will have a large personal window, direct aisle access, ample leg room, and dedicated under-seat storage. There will be room to breathe and to soak in the experience. The high-altitude view will be breathtaking, and flights promise to be short enough for passengers to arrive feeling refreshed.
The Interior Difference
A notable difference between Overture and Concorde is the interior design of each respective aircraft. Flying much of the time with only 1 in 4 seats filled by paying passengers, Concorde had more seats than could be sold at the required prices. These load factors (the percentage of revenue-generating seats sold), combined with market factors of the era, were not favorable for sustained operations.
Since Concorde stopped flying in 2003, international business travel has increased dramatically with demand surging. Air travel has more than doubled from 1.6 billion to 4 billion passengers per year, indicating strong market potential for supersonic travel.
Overture's design responds to that growing demand, and is designed for 55 to 75 business class seats, similar in design to what passengers experience in a premium cabin. If today's widebody aircraft can fly a specific route with a good load factor, airlines can expect to operate Overture with a similar schedule and good load factors.
Differences in Propulsion Design
Noise concerns relating to takeoff limited Concorde's potential routes — and as a result, its profitability. A significant difference between Concorde and Overture are afterburners, which Concorde required at takeoff and again to get through the transonic regime around Mach 1. Afterburners not only created deafening noise, they were also gas guzzlers.
Thanks to more than five decades of technological progress in propulsion design, Overture will not require afterburners — making it a much quieter aircraft. The overall impact of Overture on airport communities will be similar to the long-haul aircraft it may replace, such as the Boeing 787 or Airbus 350. As a result, Overture will be positioned to offer service to more than 500 destinations, cutting travel times in half at the same price as business class fares.
Boom is honored and excited to continue Concorde's legacy and bring supersonic back to commercial travel, connecting people and transforming how we judge distance and time. Whether traveling for business, family, adventure, or a combination of all three, supersonic travelers will have more time to enjoy on the ground.