"U.S. leadership in the aeronautics enterprise has long underpinned economic prosperity and national security. From next-generation fuels, to advances in aircraft design, to improvements in the aviation infrastructure, the aeronautics enterprise is poised for disruption and transformation. As such, continued investment in state-of-the-art aeronautics research and development (R&D) is critical to ensure the continued vitality of this important sector."
That is the call-to-arms of the "National Aeronautics Science & Technology Priorities," report which defines the U.S. Government's vision for continued global leadership and its top aeronautics strategic priorities. Released on March 17, 2023, and developed by aeronautics experts, with input from leaders across academia, non-profit, and commercial sectors, the report outlines activities to maintain the nation's edge, both in the global aeronautics industry and in national security applications.
The report identifies three strategic priorities:
I. Achieving Sustainable Aviation   
II. Transforming the National Airspace System  
III. Promoting Connectivity and Speed
Two of these priorities, "Achieving Sustainable Aviation" and "Promoting Connectivity and Speed" tightly align with Boom Supersonic's key principles of speed, safety and sustainability.
The report specifically highlights the emergence and importance of commercial supersonic flight to enhance connectivity, and the need for new aircraft and engine technologies that satisfy the strategic priorities, underscoring the urgency around innovation and technical advancements to maintain global leadership.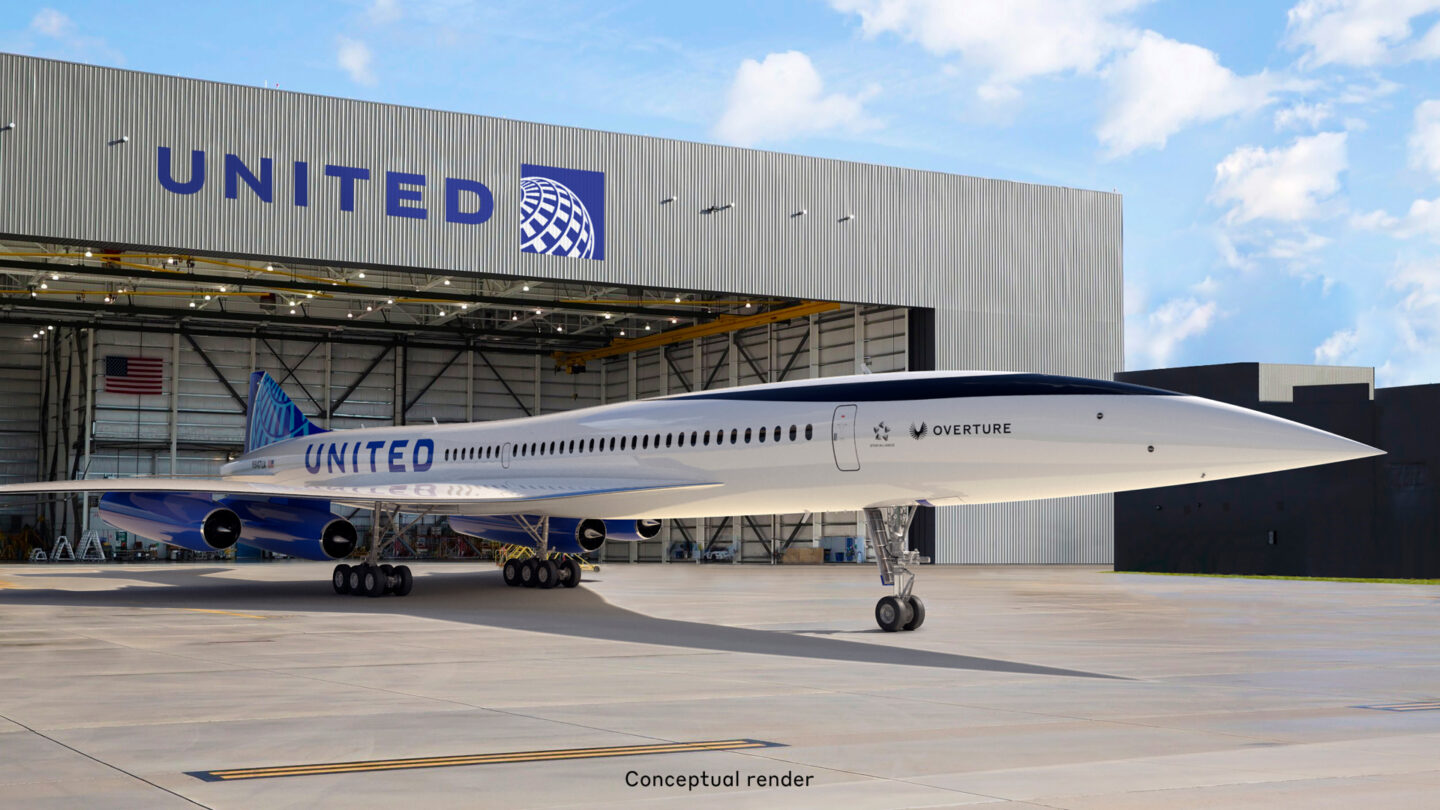 The choices and investments made today will determine our competitive position long into the future.
The report goes on to note that the intent of highlighting these priorities is to empower aeronautics stakeholders across the U.S. Government and private sector to work collaboratively toward achieving these goals. Adding that the United States will remain globally competitive in aeronautics innovations through ground-breaking research and development (R&D), the implementation of efficient, timely regulations, and close cooperation with domestic and international partners. It concludes that achieving the three top aeronautics strategic priorities will ensure that the United States remains the global leader in aeronautics in the 21st century and beyond.
Across all priorities, the U.S. Government's efforts will be guided by: (1) Safety, (2) Environment, (3) Economic Competitiveness, (4) Innovation, (5) Security, (6) Workforce, and (7) Equity, which reflect enduring American values.
Passages from the report and strategic priorities can be found below.
Achieving Sustainable Aviation
Consistent with the U.S. 2021 Aviation Climate Action Plan, the U.S. Government will achieve its goal of net-zero emissions of greenhouse gasses (GHGs) for civil aviation by 2050. It will employ simultaneous lines-of-effort to achieve a future in which GHG emissions will fall to net-zero using cost-effective, efficient approaches. These approaches include: (1) new aircraft and engine technologies to greatly improve environmental performance; (2) operational improvements to substantially reduce energy use and environmental impacts; (3) widespread domestic production and adoption of Sustainable Aviation Fuels (SAF); and (4) exploration and implementation of new and advanced fuels.
The U.S. Government will accelerate the development, testing, and certification of SAF, with a focus on "drop-in" jet fuels, which are fuels created from renewable resources that mimic the chemistry of petroleum jet fuel and can be used in today's aircraft and engines. Consistent with the SAF Grand Challenge Roadmap 4, the United States will increase the production of SAF to at least 3 billion gallons per year by 2030, a necessary first step toward the SAF industry providing 35 billion gallons of SAF by 2050. The widespread development of SAF will ensure that key sectors, including aviation, play significant roles in the transition to a net-zero carbon future, ensuring environmental justice, job retention, and economic growth across the United States.
Promoting Connectivity and Speed
Air travel quickly moves people and cargo around the nation and the world, and connects people with each other at unprecedented speeds. It plays a critical, unique role in the nation's transportation system. The U.S. Government will continue exploring new technologies that will enhance global connectivity at greater speed.
To remain a global leader in aeronautics, the U.S. Government will advance connectivity and speed, while maintaining the unprecedented safety of air travel, and ensuring the environmental sustainability of the aviation sector. Beyond improvements to operations for traditional subsonic aircraft, increasing airspeed provides another approach to enhancing connectivity. Supersonic flight is defined as speeds faster than the speed of sound (Mach 1). Supersonic flight has seen emerging commercial interest for cargo and passenger transportation.
Finally, the report emphasizes, "The ability to compete is critical to preserving the role of the United States as the world's leading economy. The U.S. Government will support efforts to create and sustain high-skill, high-paying jobs."
Boom looks forward to continuing our work with the U.S. Government to realize A Vision for America's Continued Global Leadership in Aeronautics, including efforts to inspire the next generation of aviation talent.
The full National Aeronautics Science & Technology Priorities document is available here.