The first step toward wing bend tests on XB-1, Boom's supersonic demonstrator, has successfully wrapped up in the hangar. Using RSflite portable ultrasound equipment, the team looked inside XB-1's wing structure, captured images and checked for defects. Following the wing bend tests scheduled in early 2020, these "before" images will be compared to "after" images to look for anomalies, foreign object debris and non-visible damage below the surface.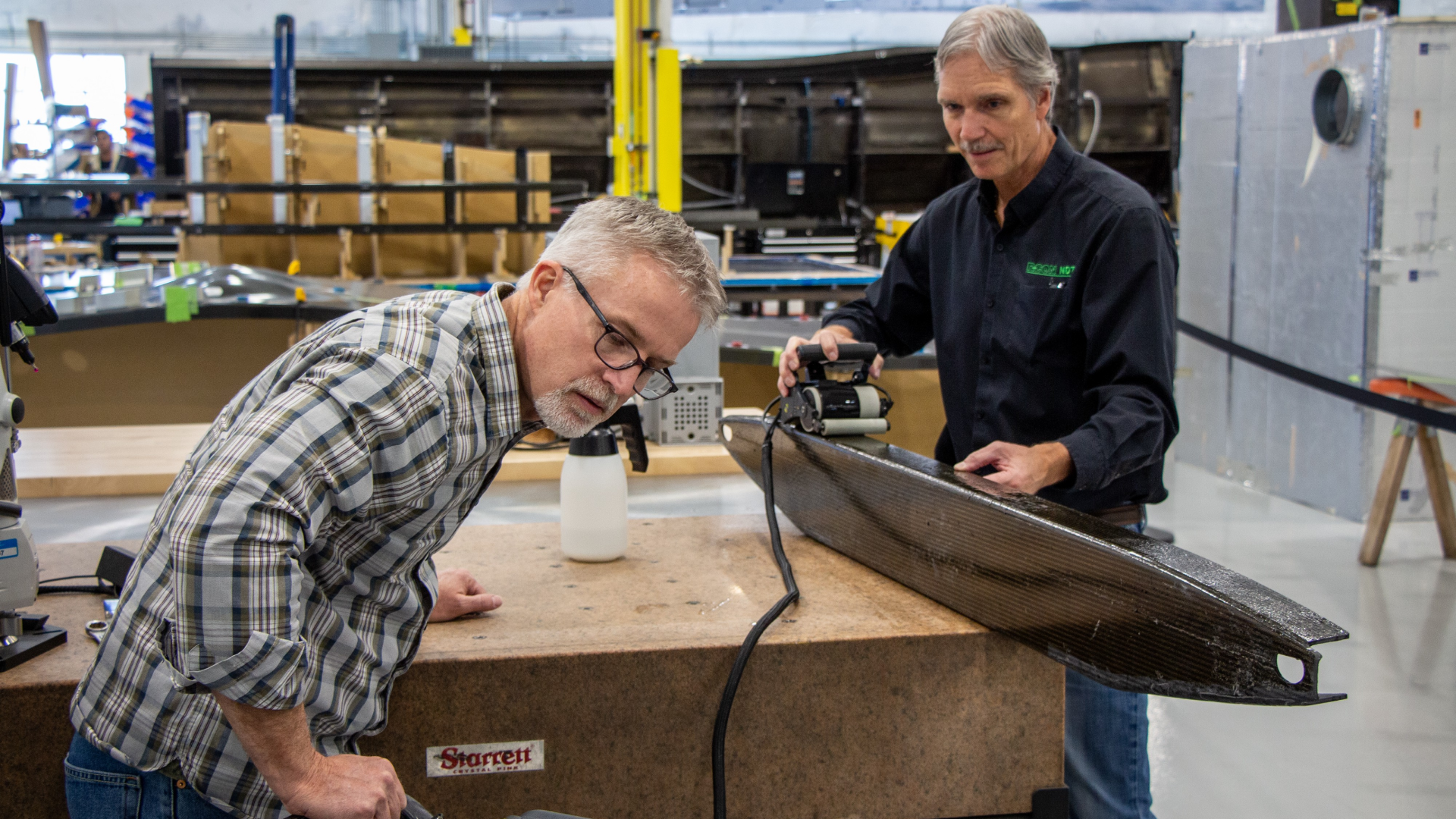 The ultimate goal of the wing bend tests will be to apply maximum expected loads to the wings — similar to in-flight conditions — to confirm that wings are performing as predicted while also validating they didn't incur any damage under the loads.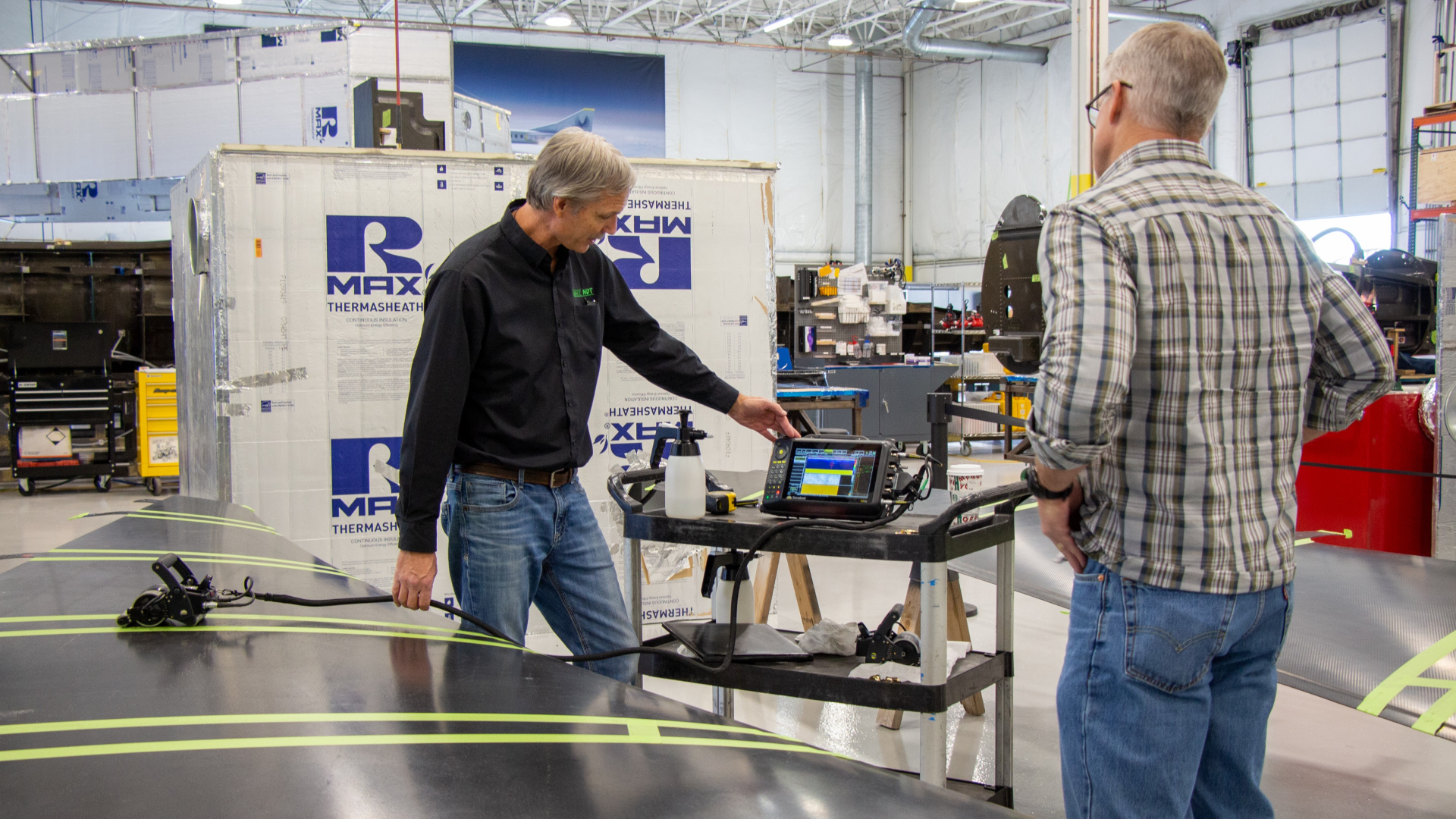 Known as ultrasonic inspection, this non-destructive inspection method (NDI) is just that — it doesn't require the part to be destroyed or cut to be evaluated. It also provides greater accuracy — and mapping — than traditional methods. Ultrasonic inspection offers the ability to acoustically "see through" both traditional aluminum laminates and carbon fiber composites. It's been used in aircraft manufacturing for years.
NDI (also called NDT or non-destructive testing) is primarily focused on validating that a product is built correctly per the specification. It validates there are no unacceptable internal defects. But NDI doesn't address the actual strength or capability of a structure. In the case of XB-1's wings, it created a complete inspection map that will enable the detection of damage below the surface after the wing bend tests are complete.
Did you know? In addition to aviation, NDI is used in industries including electronics, power generation, and oil and gas.