For the Air Force Academy's Flight Test Techniques class, nothing is more valuable to its cadets than hands-on experience.
Last weekend, Boom welcomed a cohort of United States Air Force Academy (USAFA) cadets to the hangar for a morning deep dive into supersonic flight testing. The workshop, designed to complement the Academy's Flight Test Techniques curriculum, included a program brief of Boom's supersonic demonstrator, XB-1, a tour of the hangar and build progress, and flight in Boom's supersonic simulator.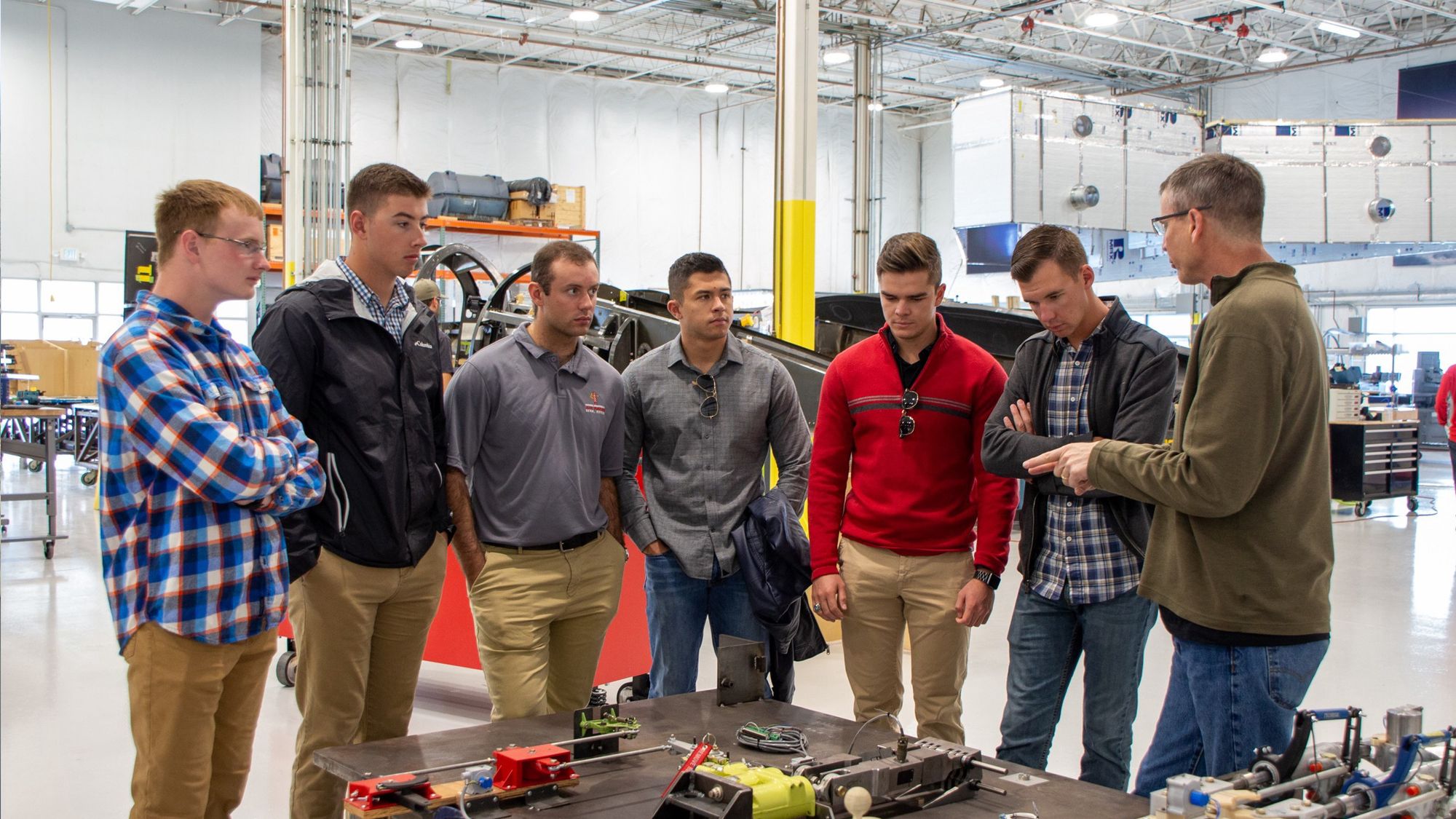 For any academic program, experiential learning is an invaluable tool for growth. For USAFA cadets who may soon fly high performance jets in pilot training, it's essential. "Not many cadets get to see the process of designing and building a plane," said Cadet John Wirth. "Seeing the work that goes in adds significant value to the design and test courses at USAFA."
The hangar tour provided the cadets with real-world context for classroom concepts. "Seeing the modern layout and hangar where the aircraft is being built was my highlight," shared Cadet Patrick Timmons. "It gave me motivation to push myself harder in school, so I can work for a company like Boom after my military career."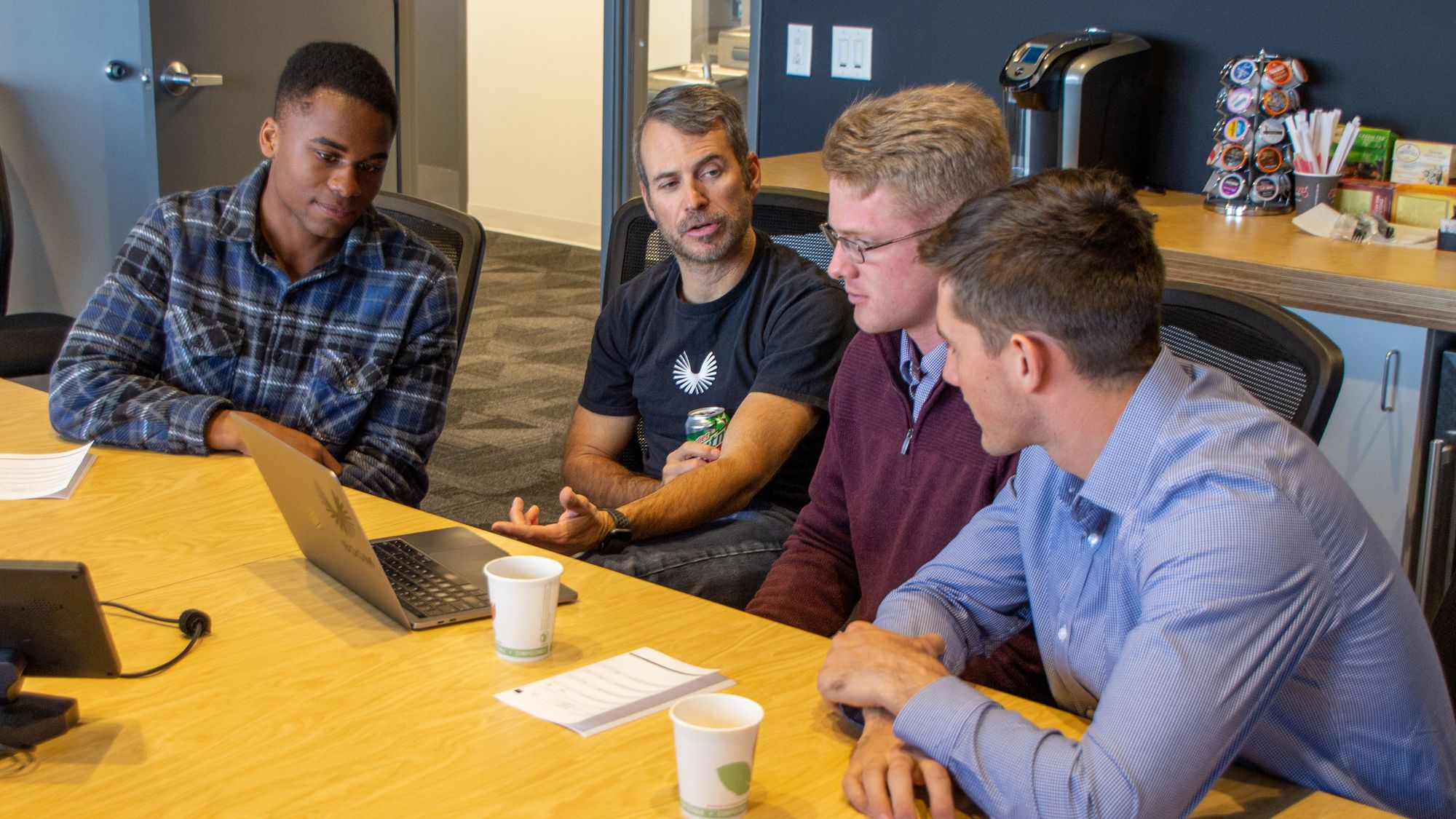 As part of the workshop, Boom's Chief Test Pilot, Bill 'Doc' Shoemaker, and Chief Flight Test Engineer, Jeff 'Legs' Mabry challenged the cadets to a flight in Boom's supersonic simulator, tasked with building their own test cards to be flown in the simulator and performing real-life handling qualities (HQ) ratings.
Designed and built in-house, Boom's simulator offers a one-of-a-kind learning opportunity. Both the physical design and software are specific to the XB-1 aircraft and it's supersonic capability, meaning the experience is like sitting in the actual XB-1 cockpit.
The cadets set to work on the challenge, but soon discovered that piloting a supersonic simulation is easier said than done. "It was a lot harder to fly than I expected," shared Cadet Paul Dudunakis. "I learned all about the process that Boom uses how to turn problems into solutions. It really made me want to do this as a living."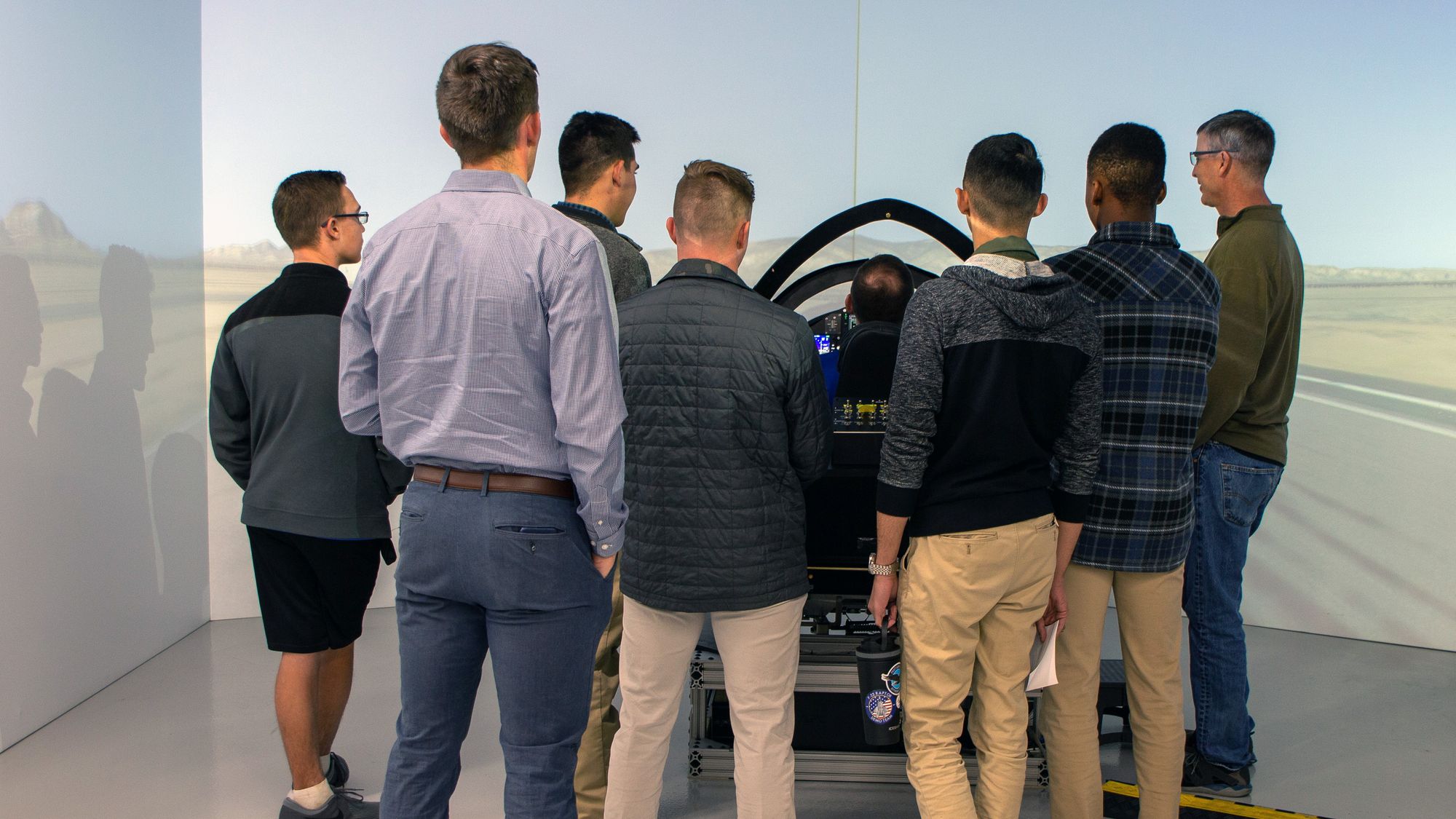 "Multi-tasking was difficult," added Cadet John Wirth. "Trying to land the simulator, assess how much effort I was putting, accounting for all the compensation already worked into the system, and trying to capture roll stability as well as pitch stability, even though it wasn't on my card at that moment, definitely stretched my ability. Having a test pilot beside me as I worked through a task was extremely valuable."
Despite any obstacles, the cadets accomplished their assignment and made Boom's test pilots proud. "I was really impressed with the curiosity the cadets brought to the task," said Boom's Shoemaker. "They asked questions that challenged the fundamental assumptions behind the standard approach to evaluating handling qualities."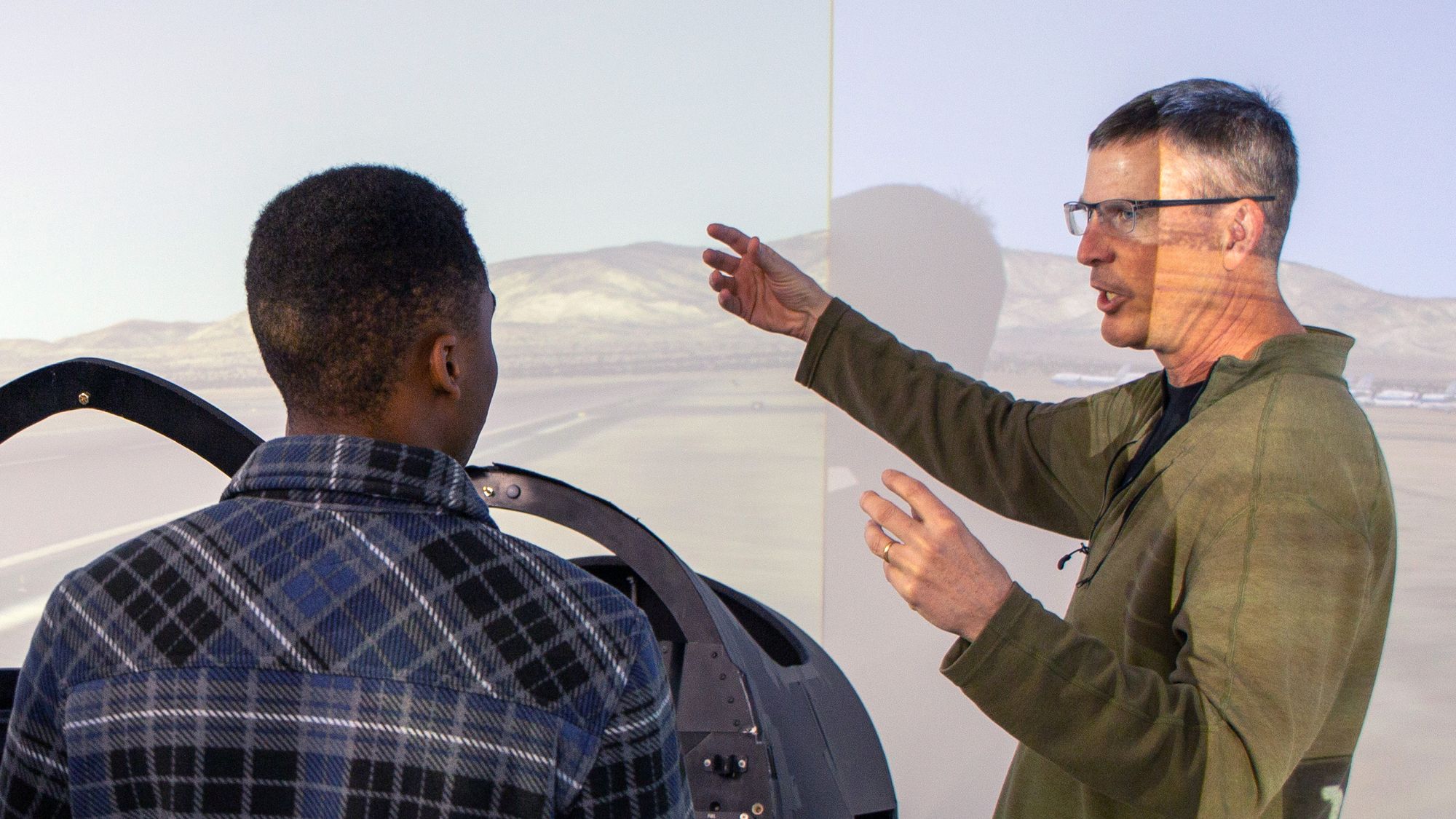 "These cadets are all qualified to attend pilot training after graduation," added Mabry. "I'm sure that a few of these future Air Force pilots and leaders will go to Test Pilot School. This visit to Boom may have been one of the events that solidified this career path for them."
Lieutenant Colonel Michael 'HAVOC' Nielsen, the USAFA Instructor of Aeronautics, had this to say of the activity:
"Mabry gave the cadets concrete applications for the USAFA Outcomes of Critical Thinking, Application of Engineering Methods, Scientific Reasoning, Leadership, Teamwork, and Organizational Management! It was a tremendous and impactful experience for the cadets. At lunch afterwards, they couldn't stop talking about how much they got out of and enjoyed the trip.
Boom pulled out all the stops and gave the cadets a flight test experience they will never forget and get nowhere else."
Both Boom and the USAF Academy look forward to continuing this partnership through future years. "Those cadets are the future pilots of America," said Shoemaker. "It's an honor to introduce them to Boom and share our mission."
"As a technology company, Boom is fundamentally interested in STEM and providing opportunities for the students to see how it all fits together," added Mabry. "Who knows, some of these cadets may come back to work for Boom in 15–20 years. I'm sure that if any of them go on to be airline pilots, some of them will end up flying our airplane!"