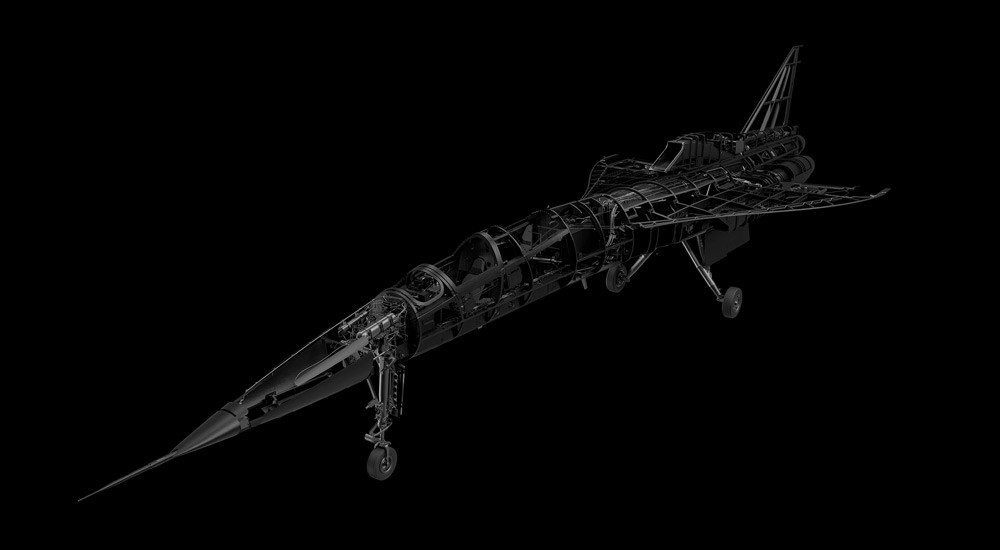 XB-1 will prove key technologies for safe, efficient and sustainable supersonic travel.
See the build of XB-1 come together.
Flight simulator:
100%
flight representative
All out speed with
precision control
The in-house flight simulator is fully representative of the aircraft flight controls and used for handling quality evaluations and pilot training. Ongoing evaluations ensure that XB-1 can operate safely and effectively throughout the entire supersonic envelope.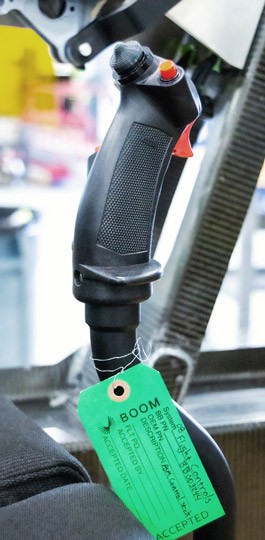 Mobility
Ergonomics testing in the cockpit ensures the stick and throttle are in the ideal position for pilot use and verifies that the necessary equipment is always within easy reach.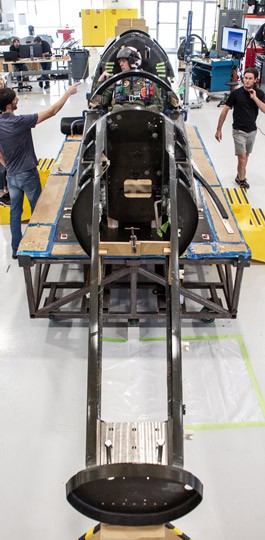 Clearance
A forward vision system allows the pilot to land the aircraft without visibility of the runway. A center screen on the instrument panel displays real-time footage from cameras attached to the nose and landing gear.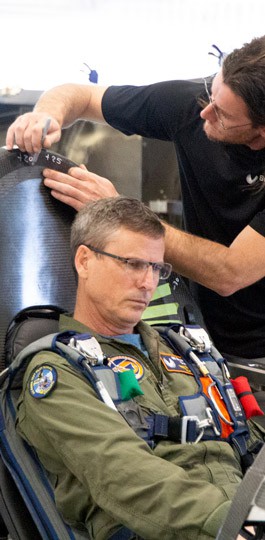 Safety
XB-1's cockpit is built around the "design eye point"—the location of the pilot's eyes and line of vision—to ensure good visibility for landing and for the instrument layout.
Fuselage:
100%
closed out
Built to
break barriers
With a fuselage spanning nearly 71 feet in length, XB-1 is roughly 1/3 the scale of Overture.
The right material for the job.
XB-1 employs a number of different materials, including carbon composites, titanium, and aluminum. Each component is individually designed to balance strength, weight, and stability.
XB-1 takes the heat
At supersonic speed, the aircraft exterior can reach temperatures up to 260°F. XB-1's fuselage can withstand temperatures exceeding 300°F.
An extra fine design.
A streamlined design and high fineness ratio (the ratio between the aircraft's length and width) reduces drag and optimizes in-flight efficiency.
Tooled with surgical precision
Metrology through laser tracking enables precision tooling within four thousandths of an inch, or the width of a human hair.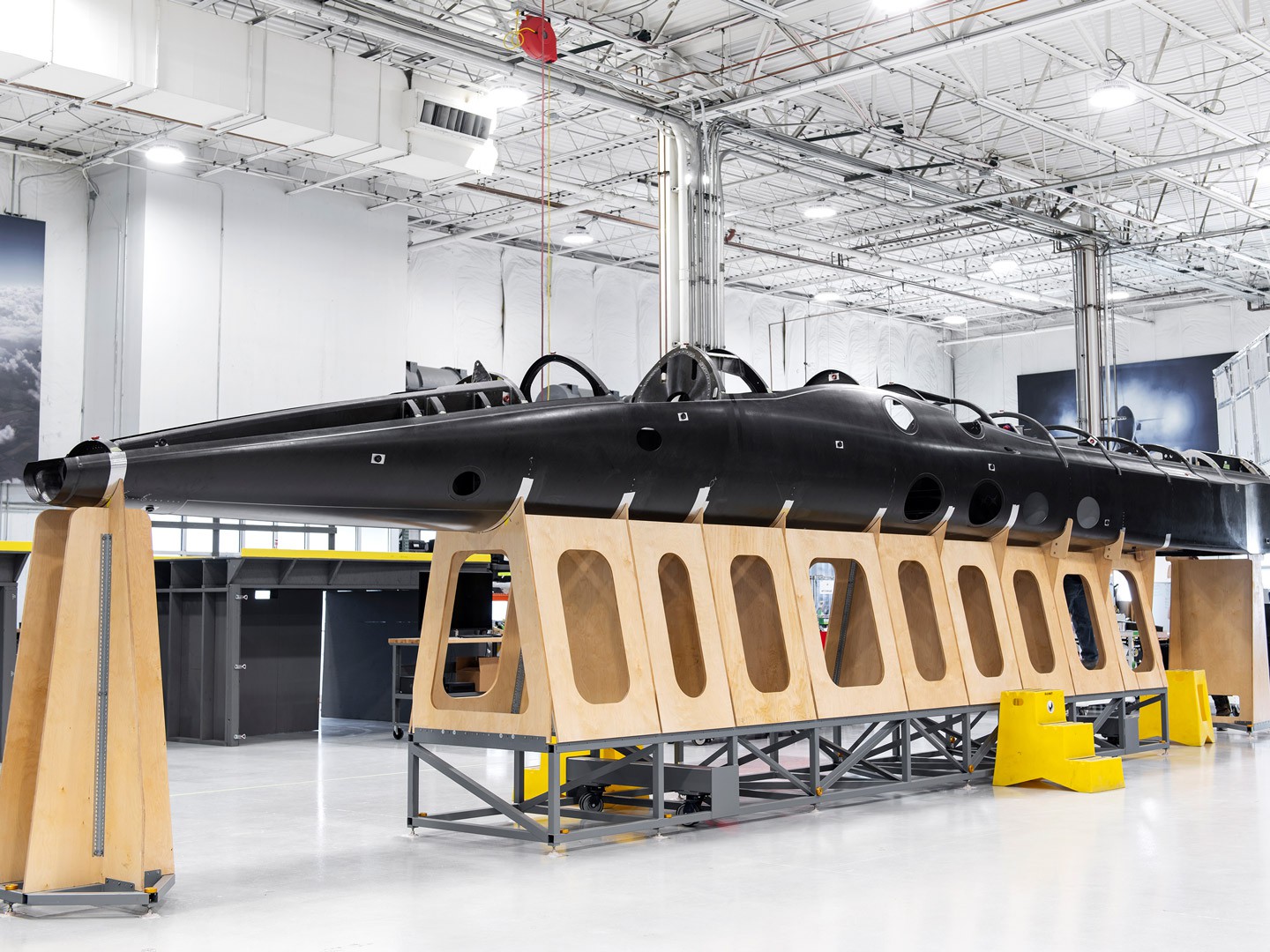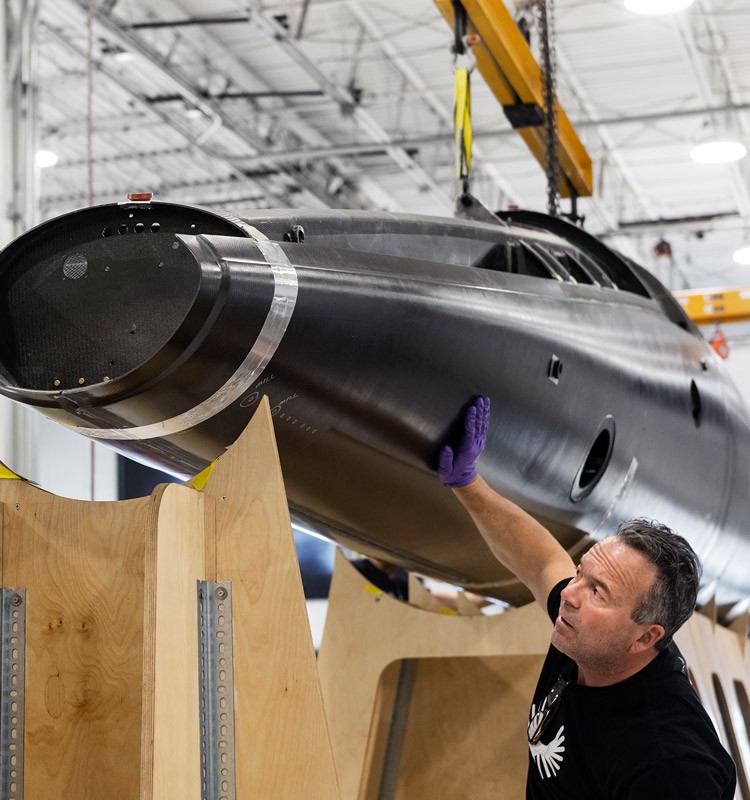 Inside look
From arrival of the first part to full assembly, explore photos of progress on the manufacturing floor.
View fuselage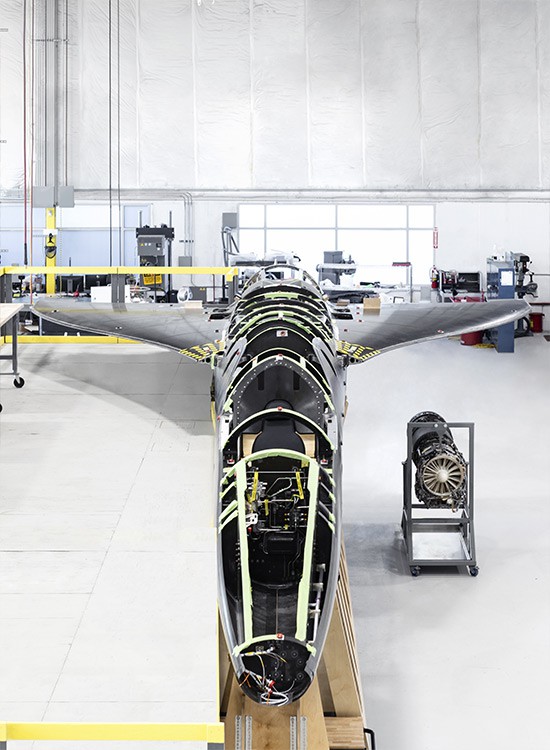 Pushing the envelope
An ogival delta wing design balances in-flight control and stability over a wide speed envelope. XB-1 flies efficiently at both subsonic and supersonic speed.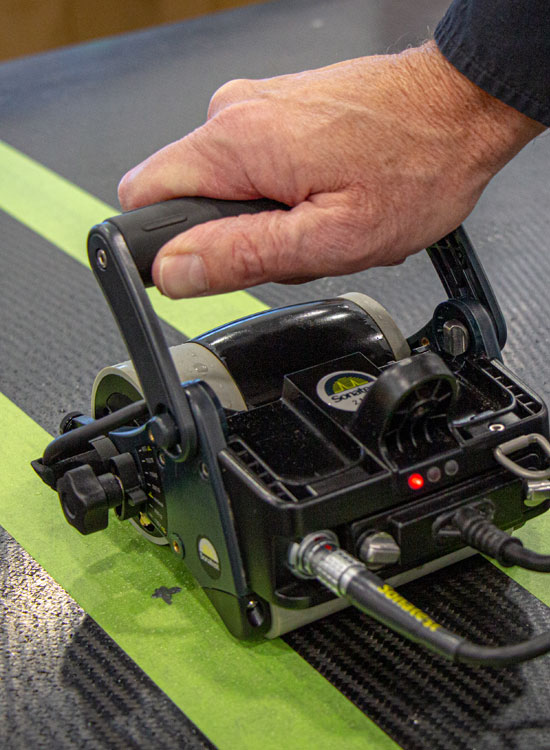 Ultrasonic testing on supersonic wings
Portable ultrasound equipment allows the team to look inside the wing structure, take images and check for defects. Following wing bend tests, before and after images will identify anomalies, foreign object debris, and non-visible damage below the surface.
High performance
Three J85 General Electric engines produce
a maximum thrust of 12,300 lbf.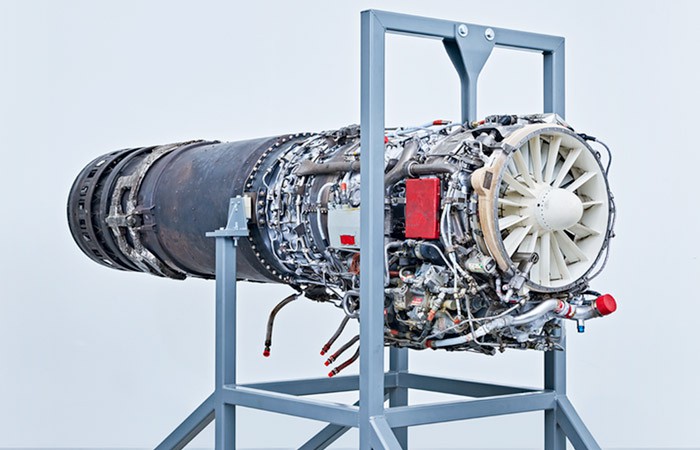 Performance tested and approved
Engine operability testing at the United States Air Force Academy exceeded performance predictions and approved these engines for safe flight.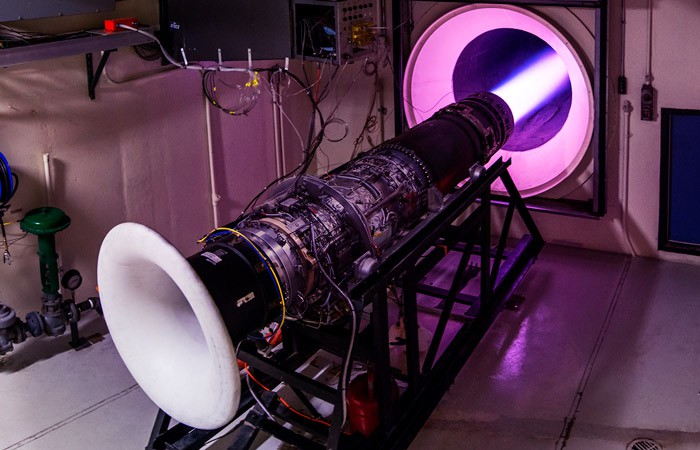 Blue skies, green fuel
Alternative fuel testing through maximum afterburning confirmed XB-1 can operate at full performance when powered by environmentally-friendly fuel.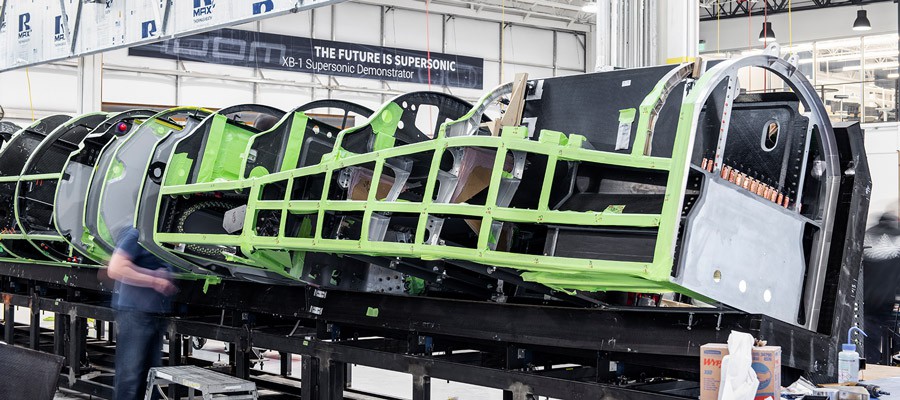 Utility
Anti-skid brakes allow XB-1 to land safely at an approach speed up to 185 knots equivalent airspeed (KEAS), or roughly 213 miles per hour.
Training, testing, systems: Check. Clearing the runway for take-off.