The Sustainable Supersonic Future
Keynote speech November 9, 2023 in Los Angeles, CA
"The vital importance of human connection and living life in-person has come into clear focus over the last few years. Sustainable supersonic flight will enable even greater and more sustainable access to the world, ensuring that travel remains a net good for humanity."

Kathy Savitt

President and Chief Business Officer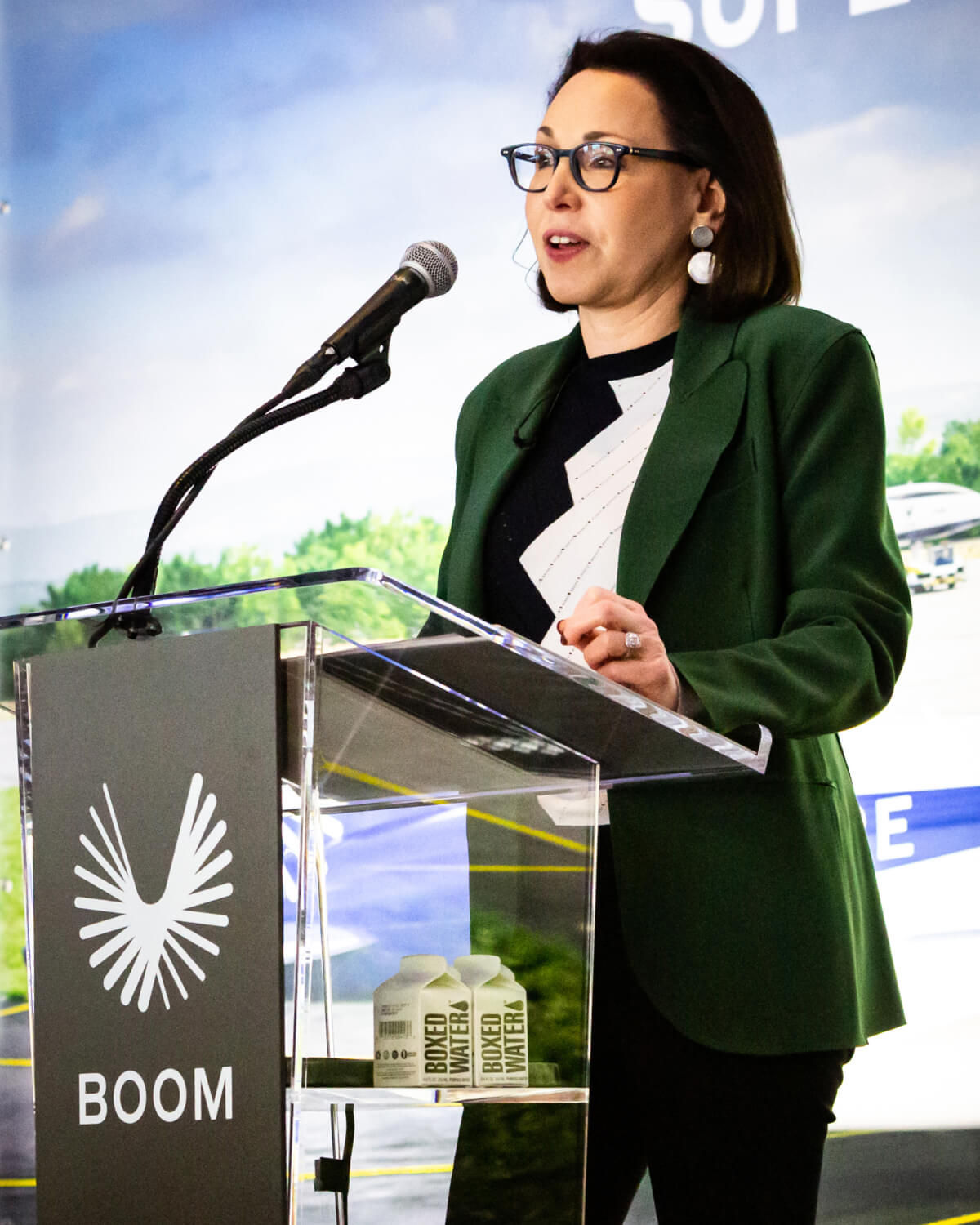 Overture
The world's fastest airliner — optimized for speed, safety, and sustainability

4250 NM
MAX Range (4888 mi/7867 km)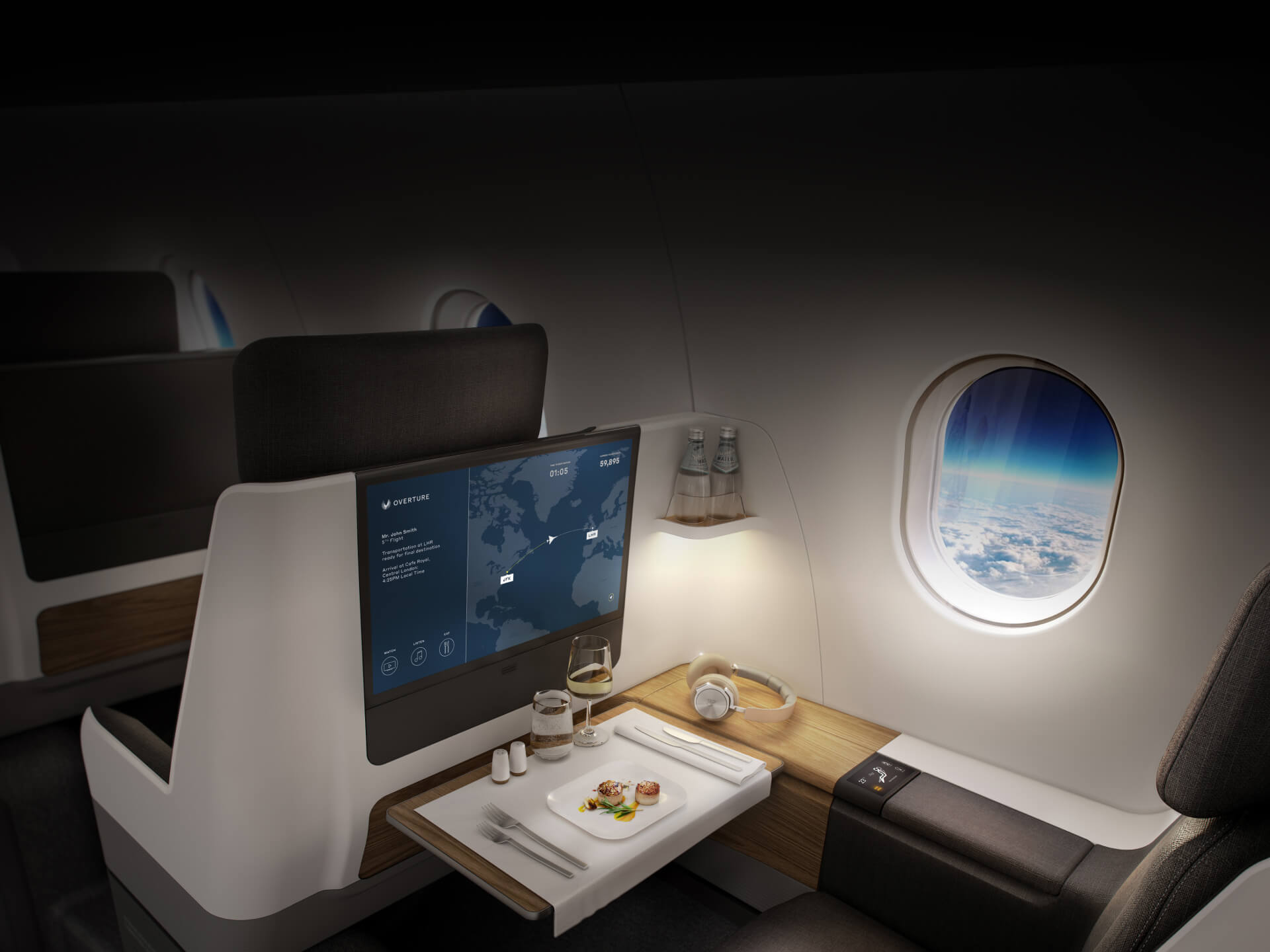 An Elevated Passenger Experience
Boom is combining rigorous passenger research with iterative design development to deliver an onboard experience that maximizes value to our airlines and is beloved by their passengers.
2x Speed
Overture unlocks new destinations and travel possibilities across hundreds of global routes.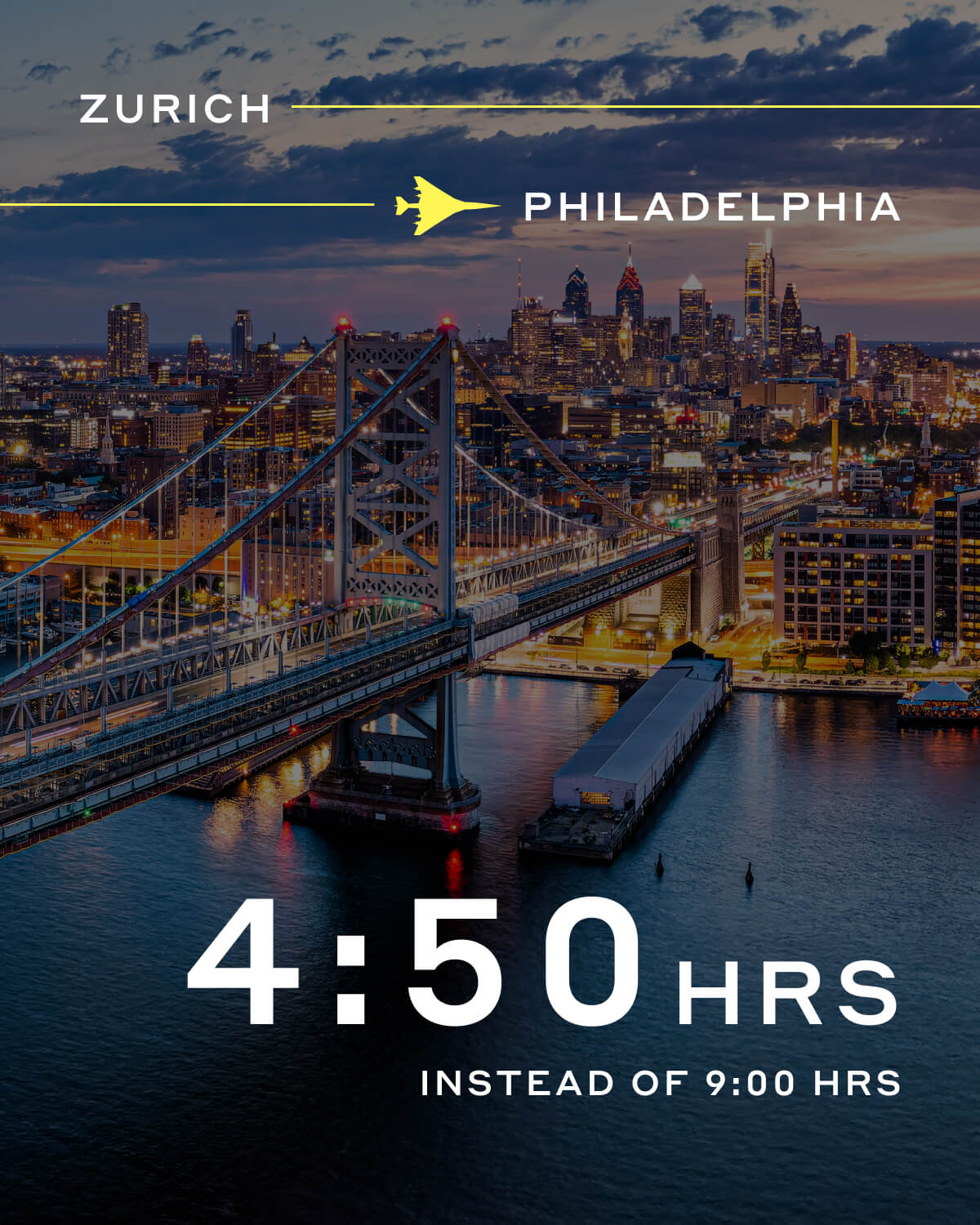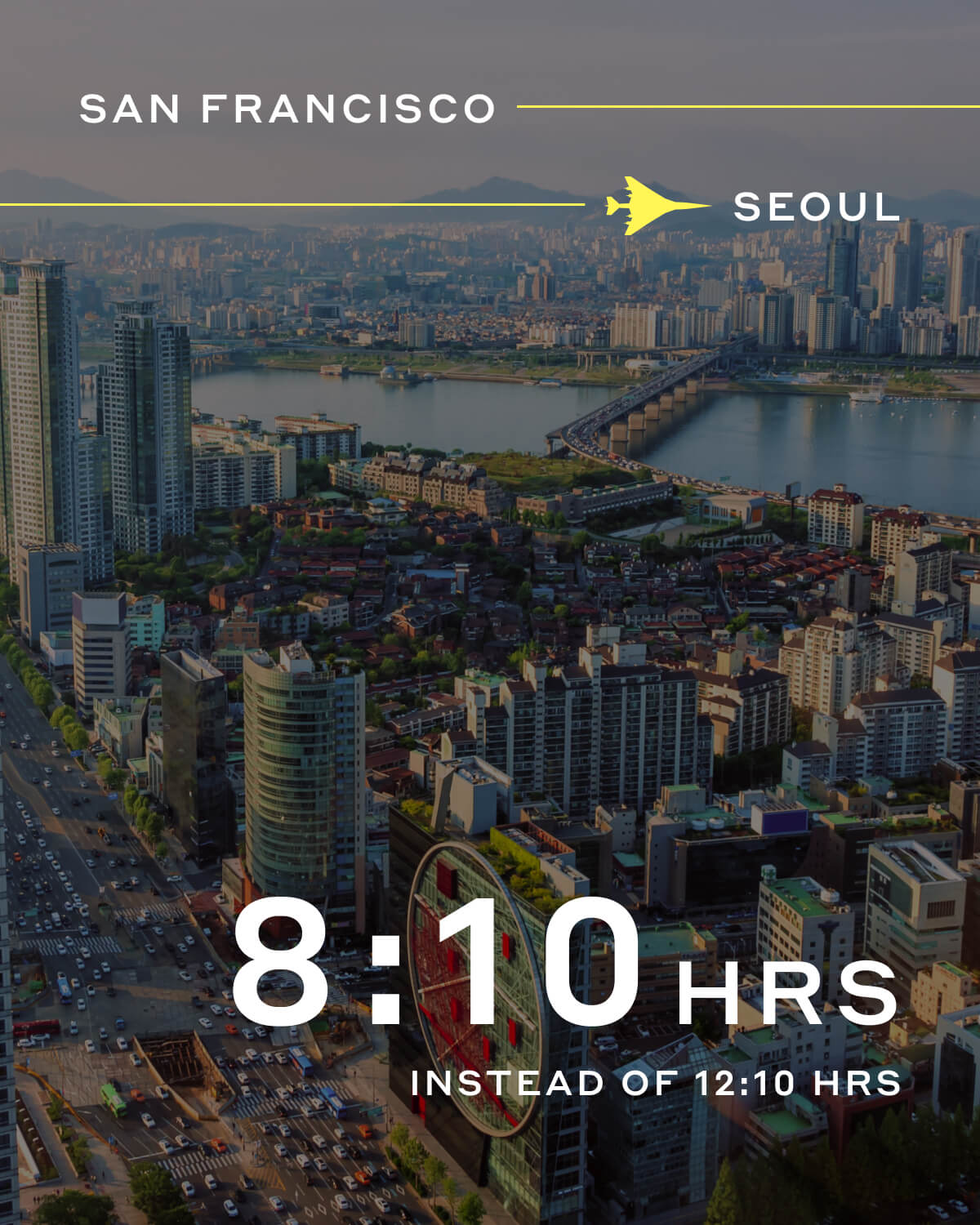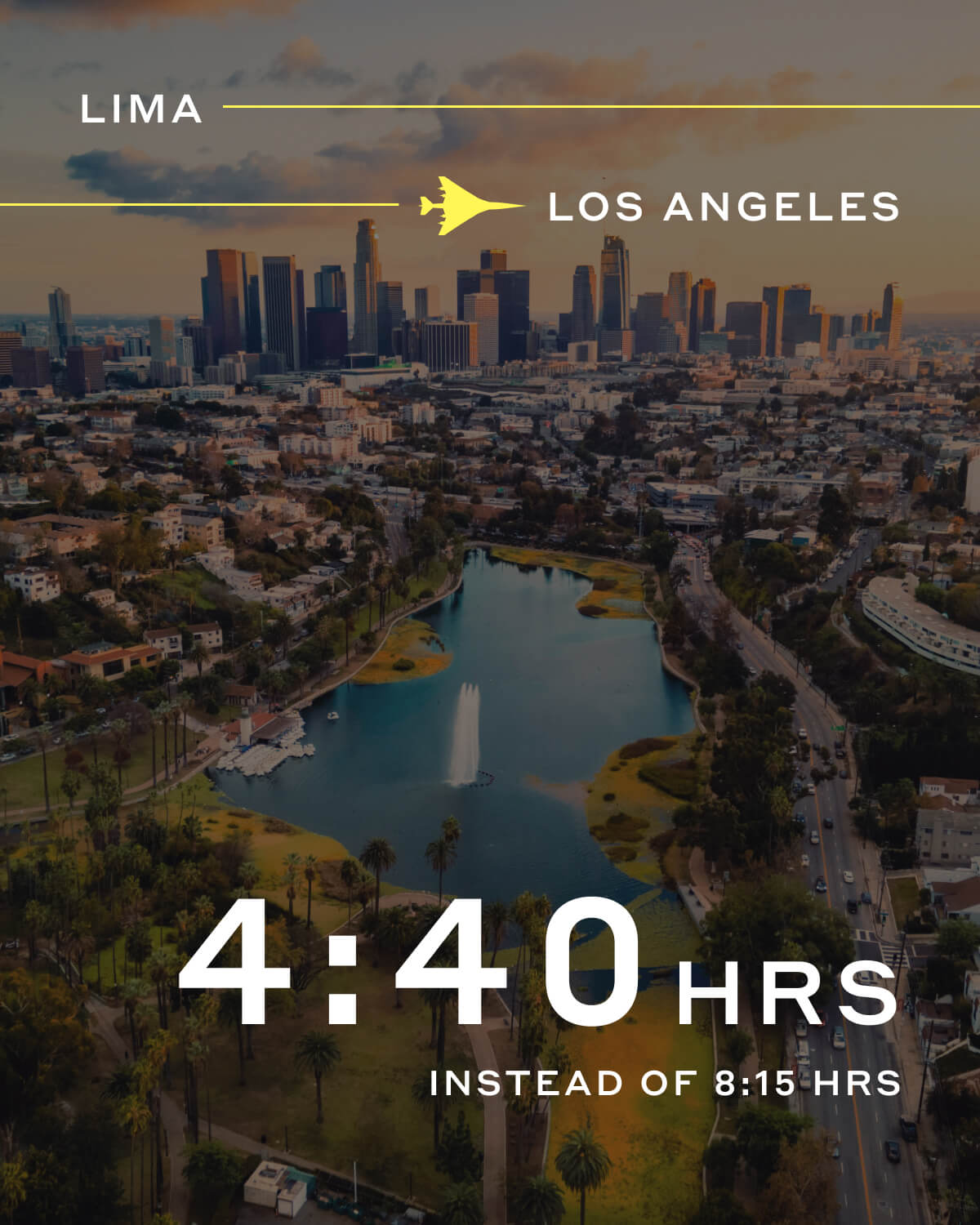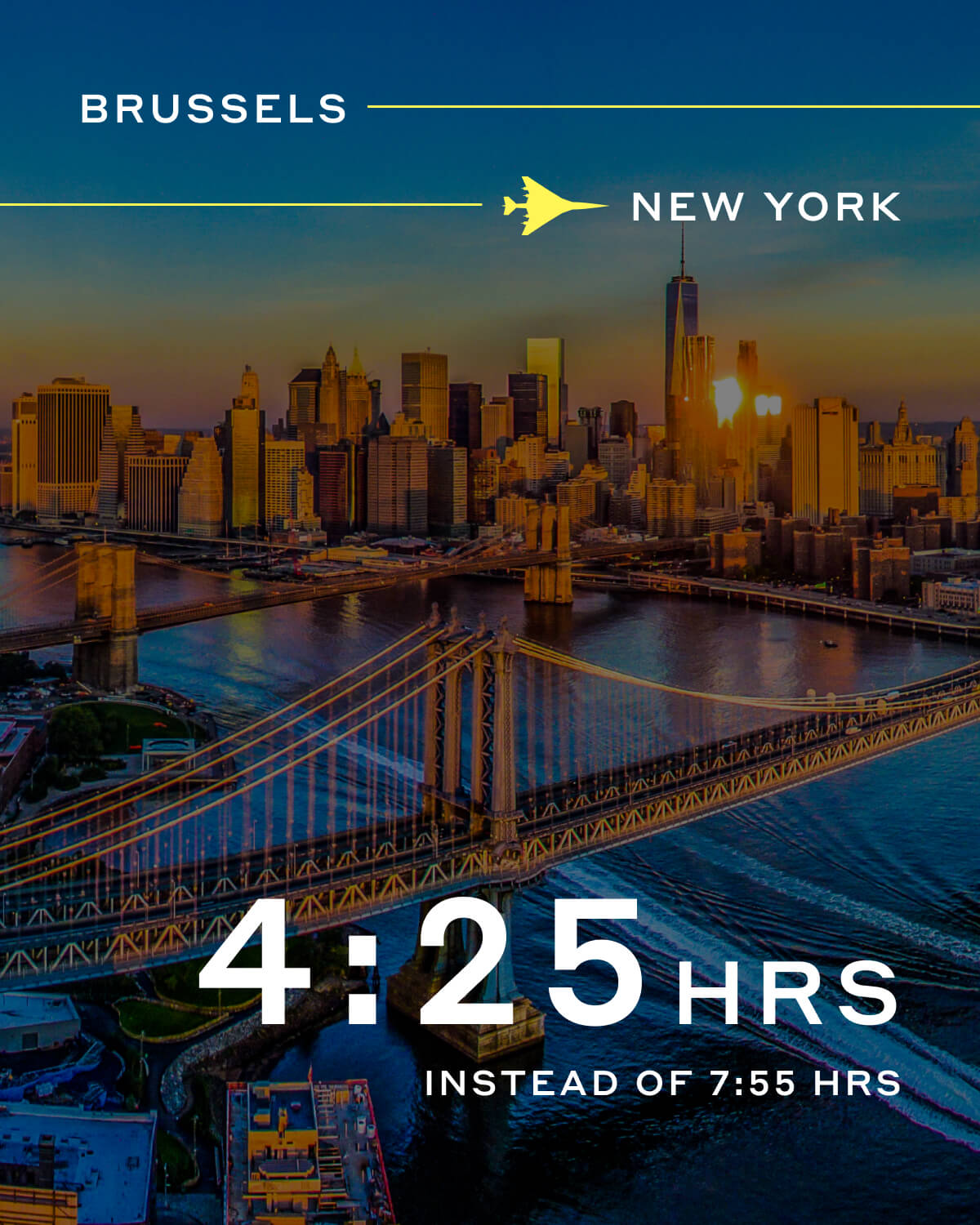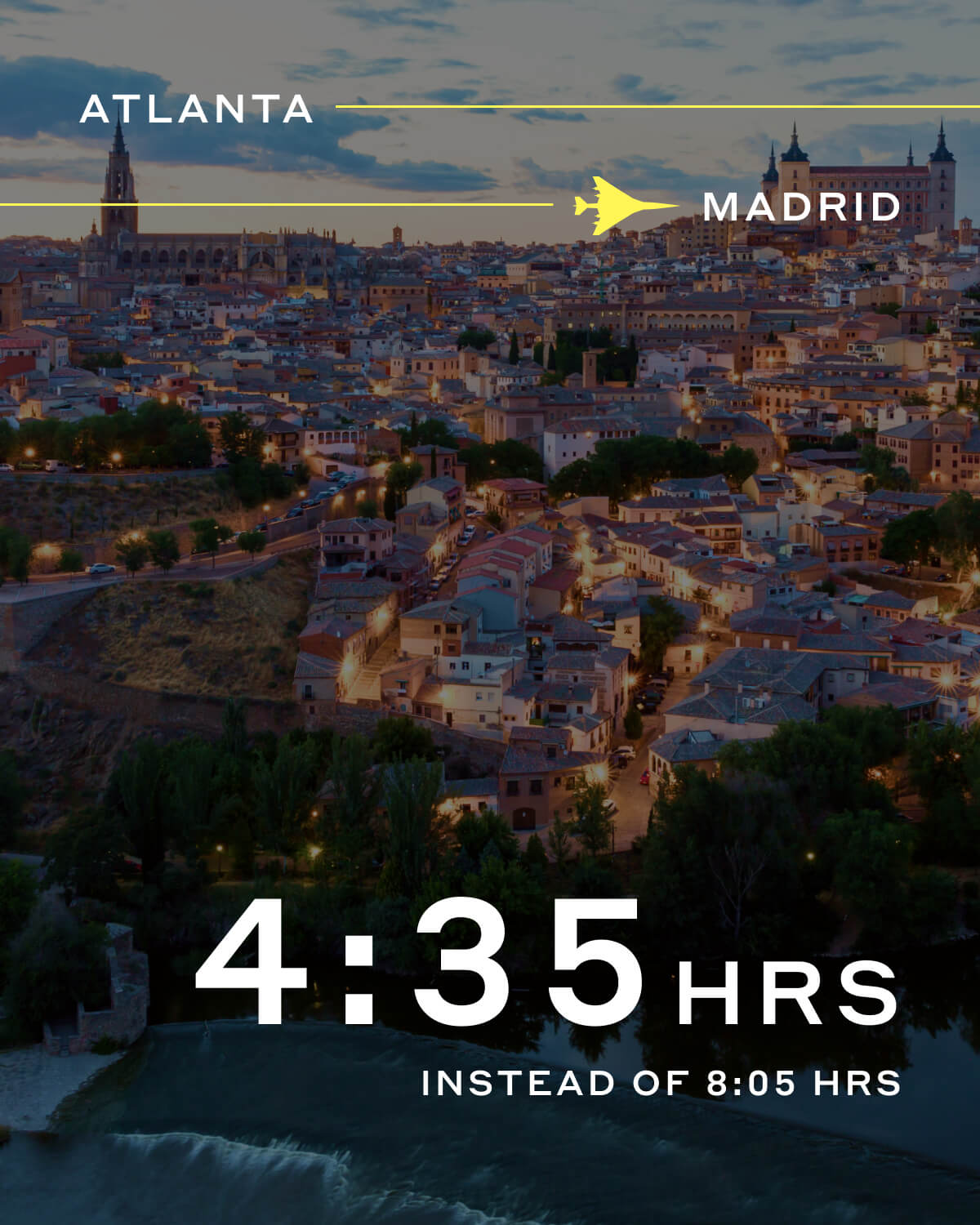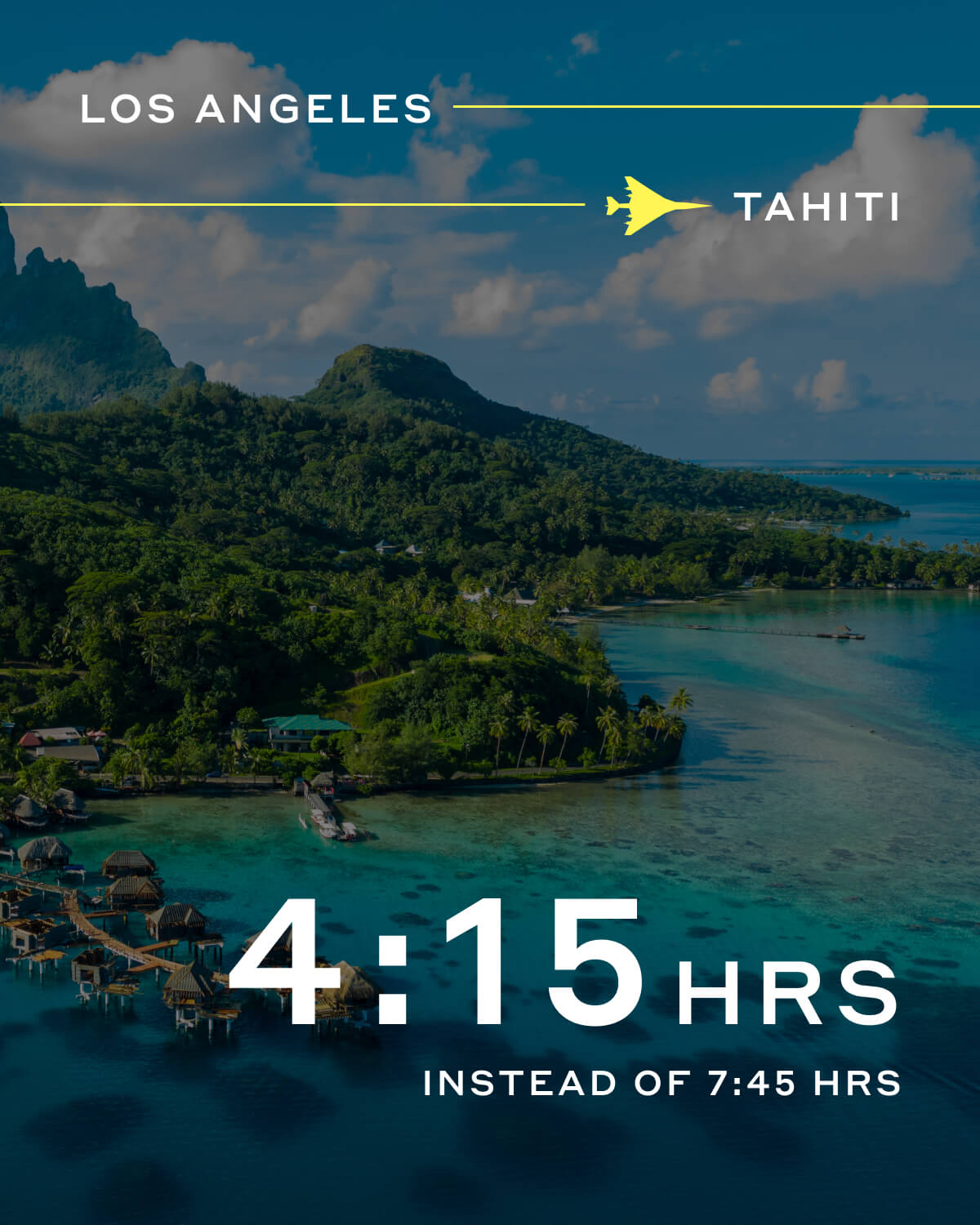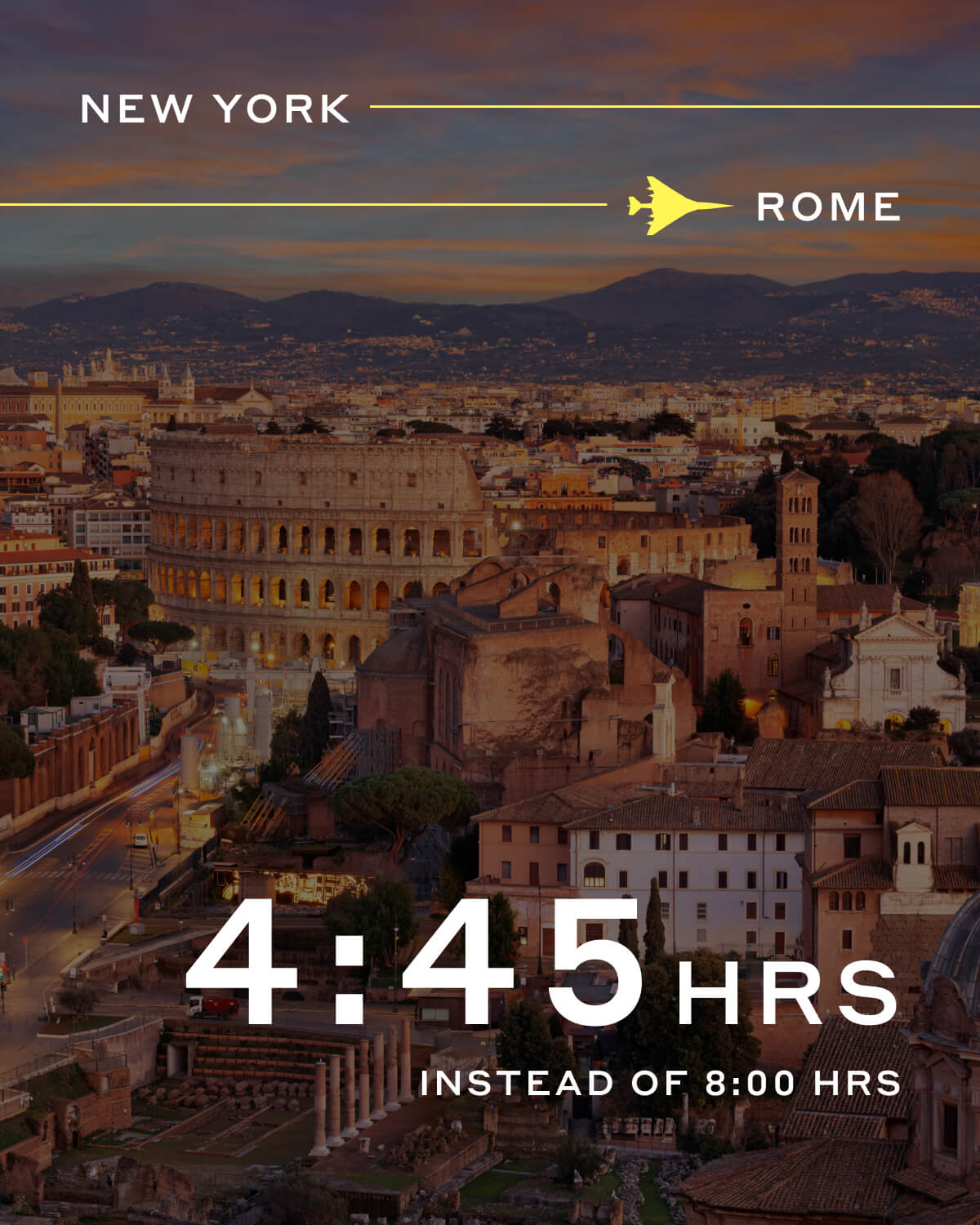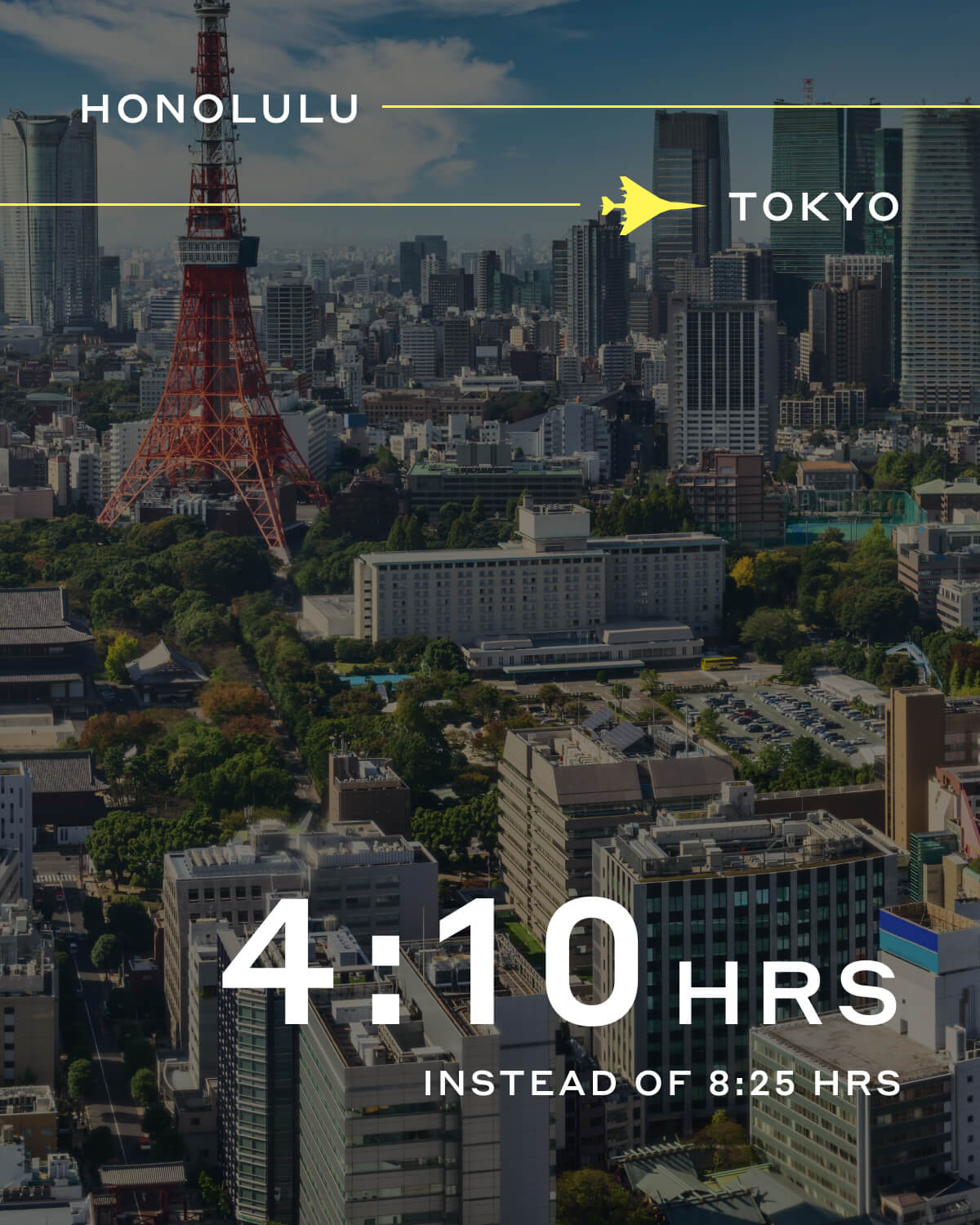 *Times shown are approximate and subject to change.
Airline Partners
With commitments from American Airlines, United Airlines, and Japan Airlines, Overture's order book stands at 130 orders and pre-orders.
Market Demand
Passenger Demand for Supersonic Travel Hits New High
Passengers believe a supersonic future is not far off and will go to great lengths to access faster travel. 87% say they'd switch from their preferred airline to access supersonic flights. Learn more about recent supersonic air travel research conducted with global premium travelers.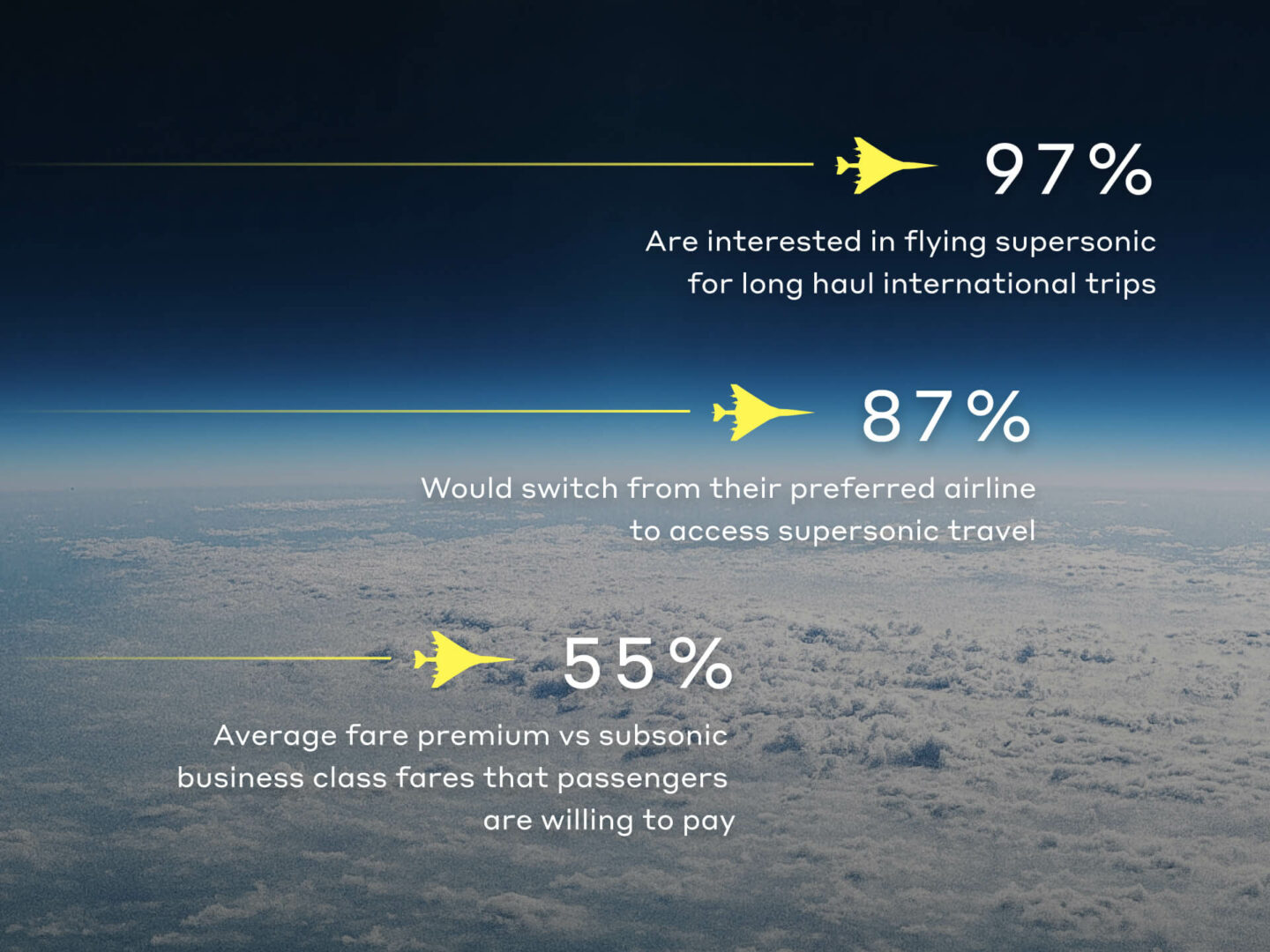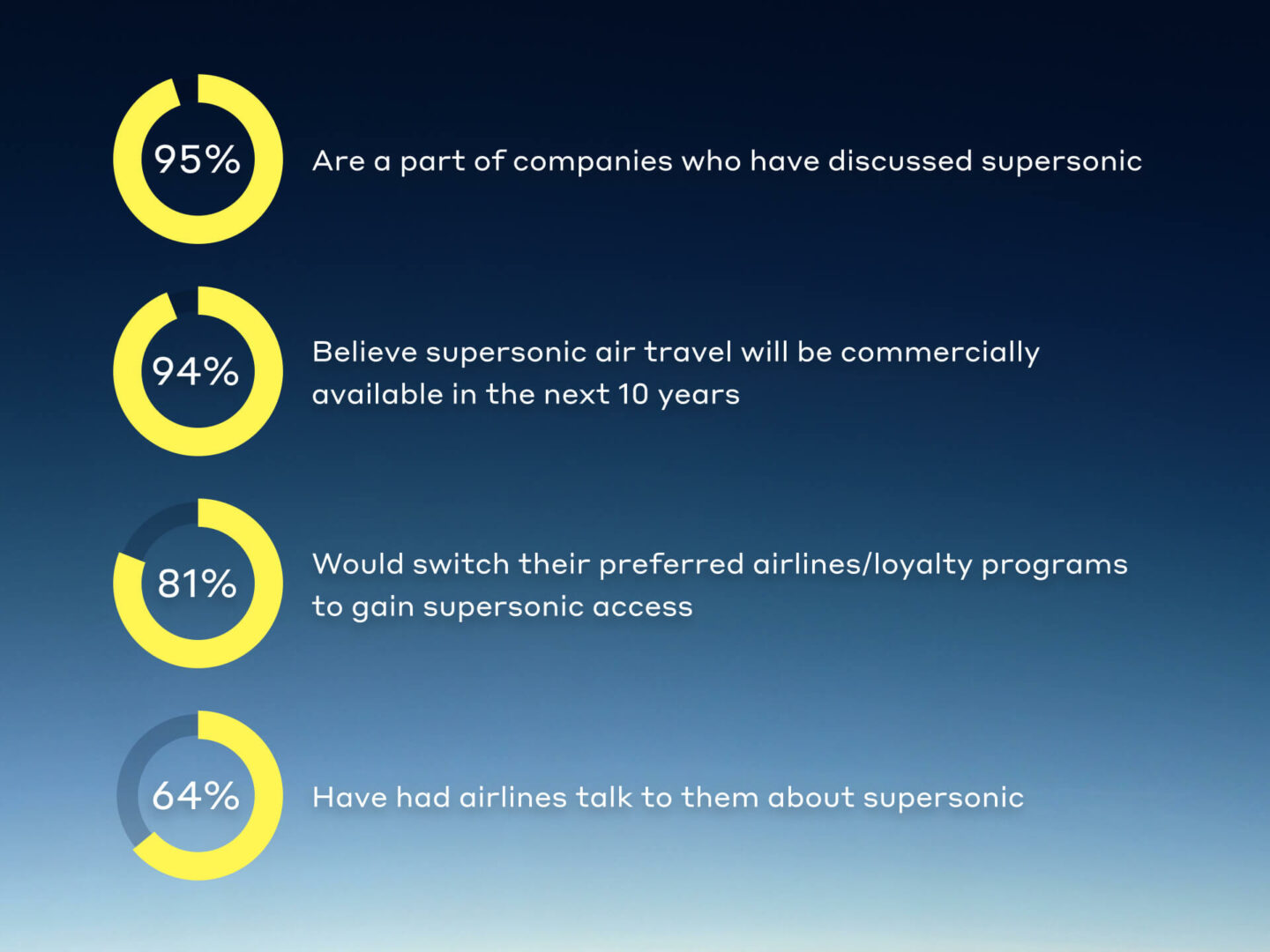 Corporate Demand for a Faster Future is Clear
A recent survey of corporate travel influencers reveals that 95% are already having discussions around supersonic and 94% believe supersonic air travel will be commercially available in the next 10 years.
*Research methodology detailed in linked material.
Sustainability: Mach 1.7 Meets
Net Zero Carbon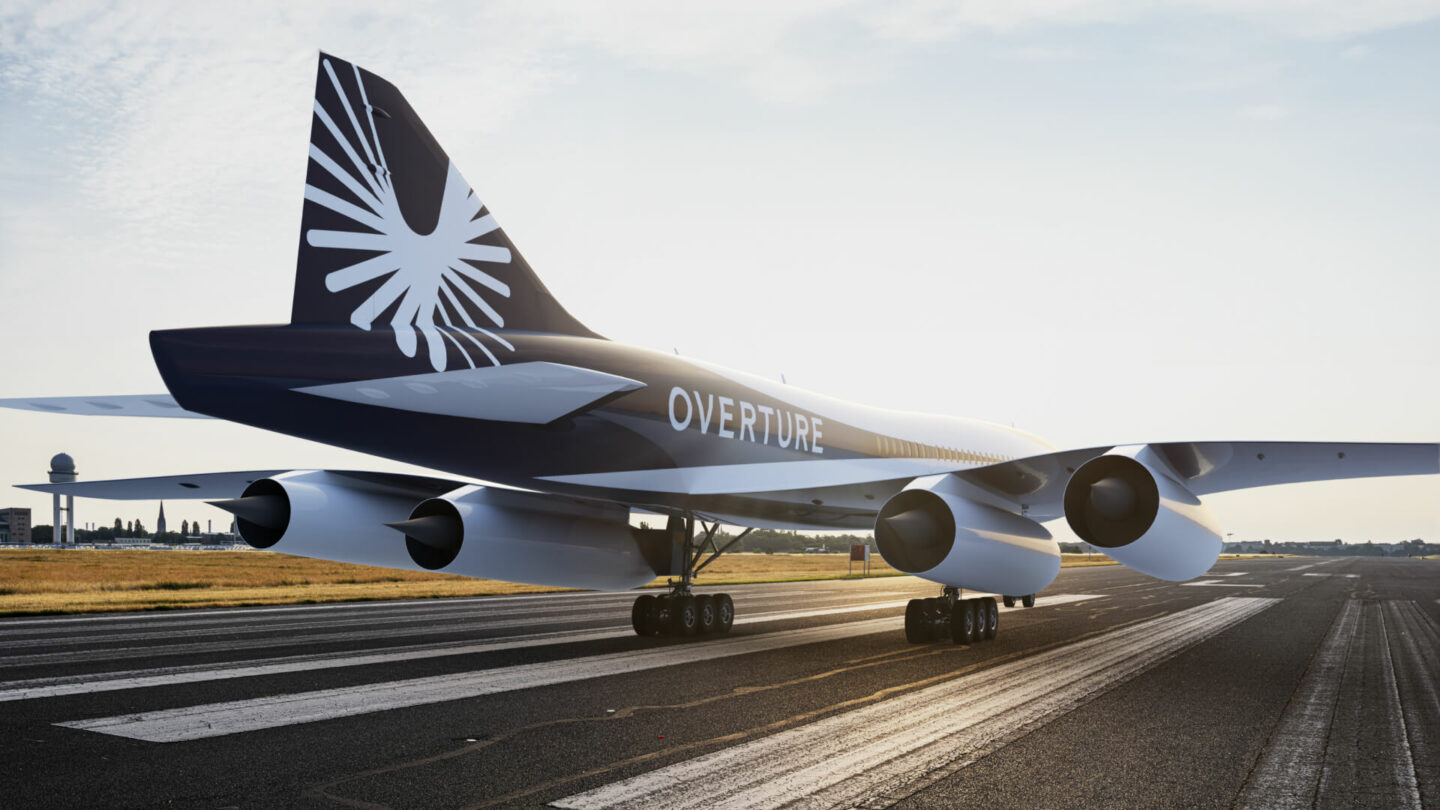 SAF Providers Secured for Overture Flight Test Program
As part of Boom's comprehensive approach to sustainability, we are partnering with Dimensional Energy and AIR COMPANY, who will provide up to 10 million gallons of SAF per year for Overture's net zero carbon flight test program.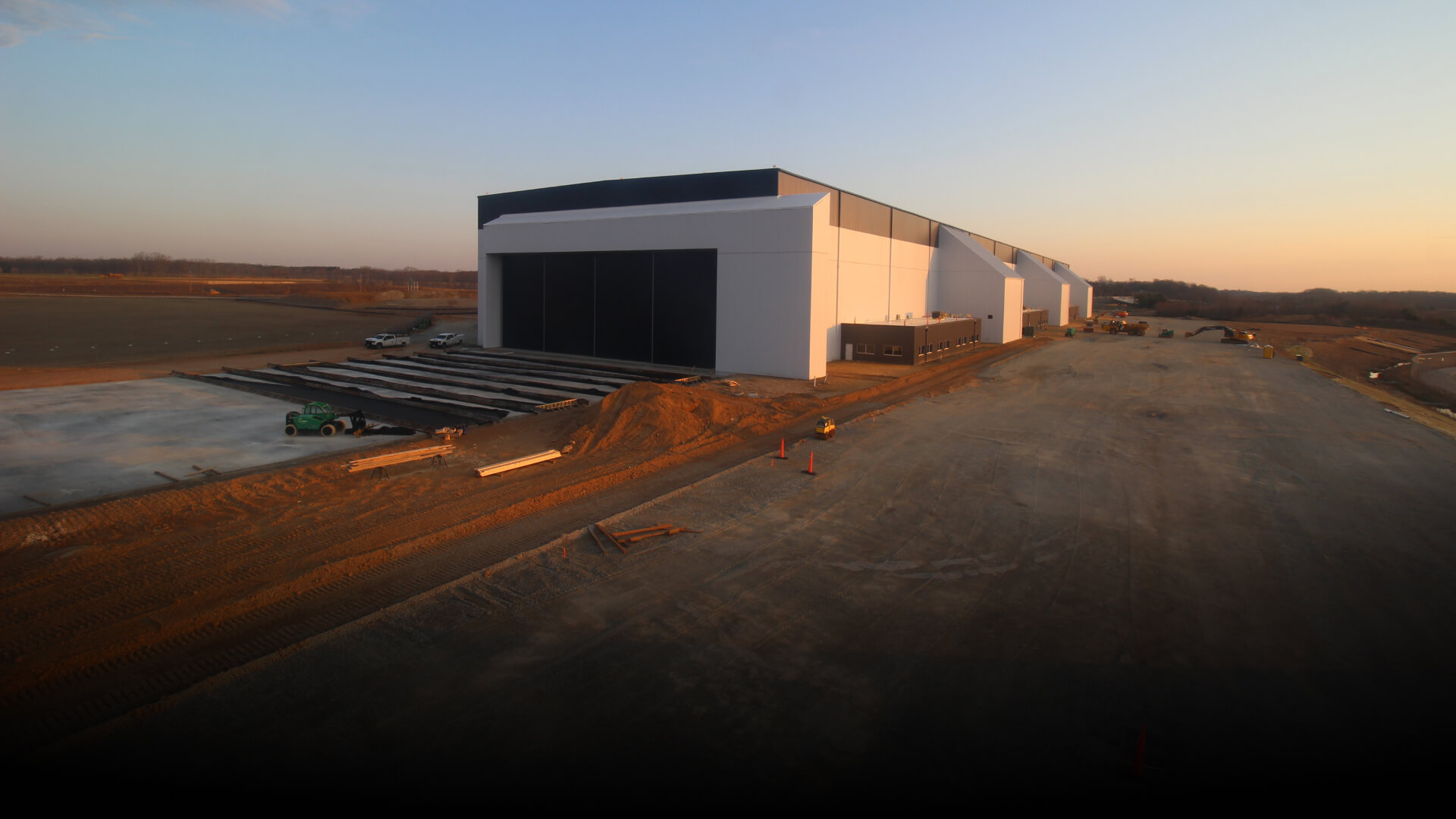 Construction Underway on Overture Superfactory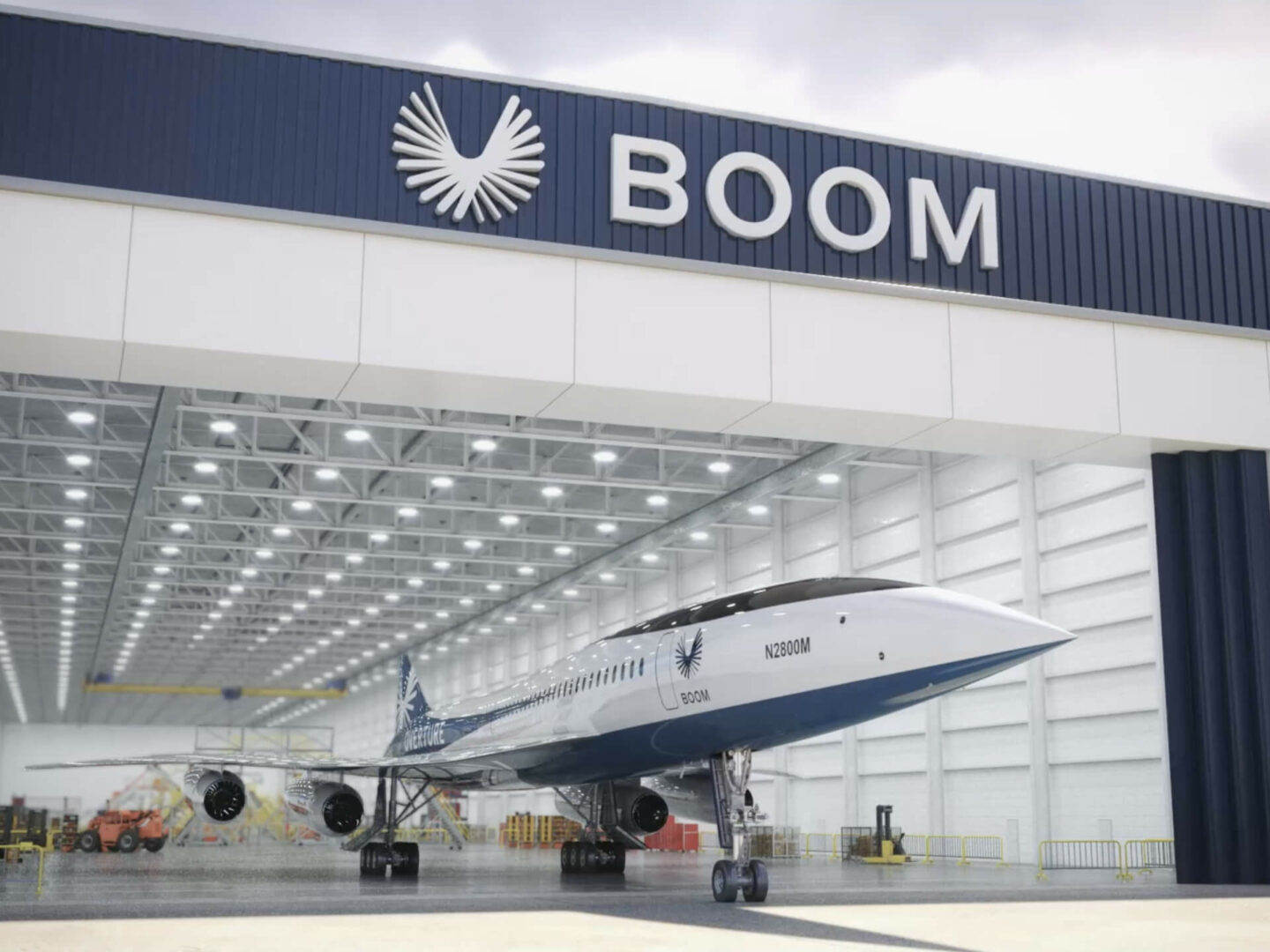 The Overture Superfactory, the final assembly line for Overture flight tests and customer delivery, is on pace for completion in 2024 in Greensboro, North Carolina.