Last year, in Boom's first annual sustainability report, we made the ambitious commitment of achieving net zero carbon by 2025. This report outlined our strategy—to measure, reduce, and offset our carbon emissions—and established a roadmap showing the way to net zero.
This year, I'm excited to report that we continue to make huge strides towards net zero through concrete actions to reduce our carbon footprint.
Our 2022 sustainability report highlights eight key actions taken last year that move us closer to achieving our sustainability goals. Here's a closer look at each, and what they mean for Boom going forward.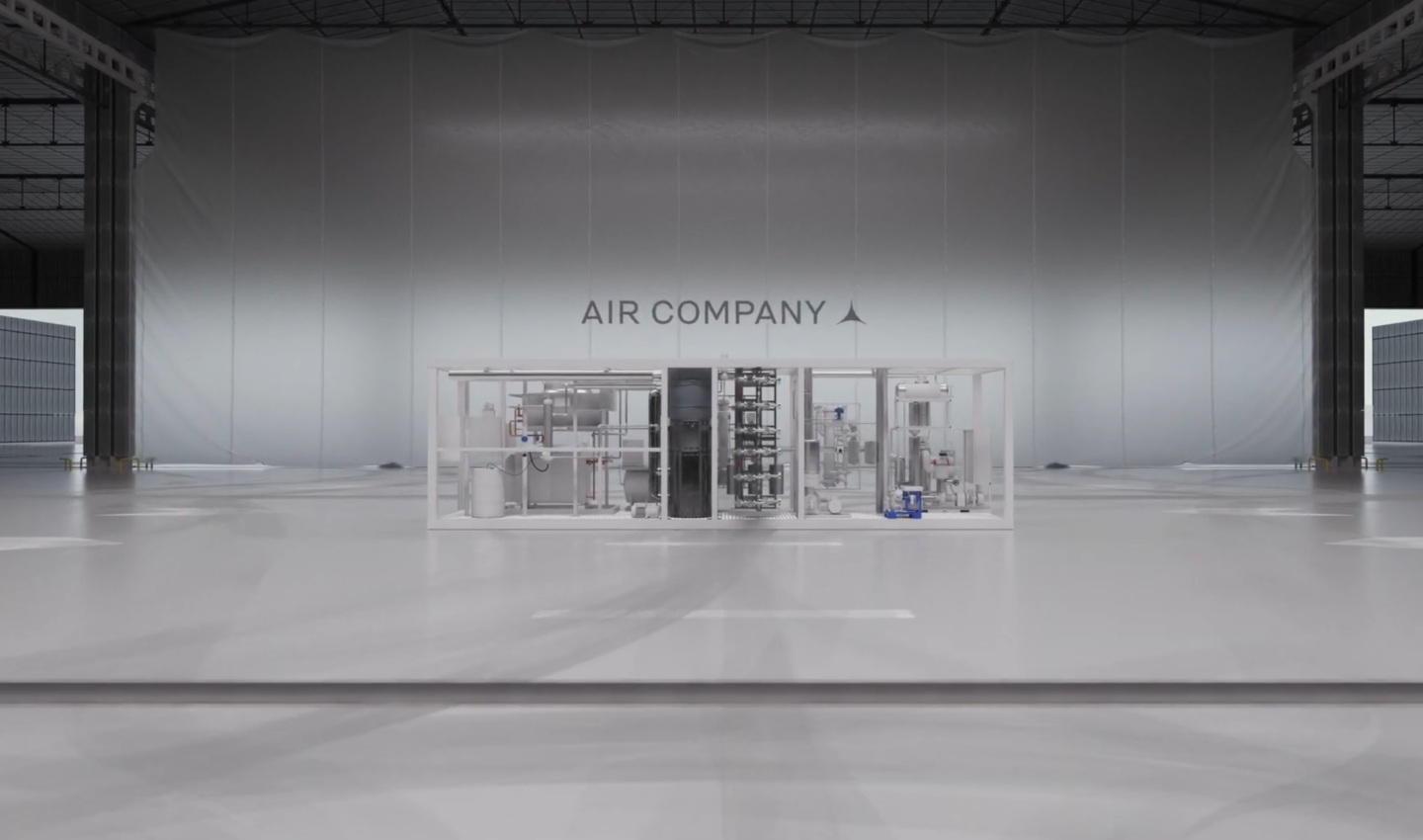 1. Net zero carbon SAF offtake with AIR COMPANY
We signed our first large-scale SAF offtake agreement with AIR COMPANY last fall. As part of the agreement, AIR COMPANY will provide up to 5 million gallons per year of AIRMADE™ SAF to power Overture's flight test program, which will run on 100% SAF. AIR COMPANY is actively producing net zero consumer products, including vodka and perfume, and is poised to rapidly scale into SAF production.
And we're building on this momentum in 2023 with a second offtake from Dimensional Energy.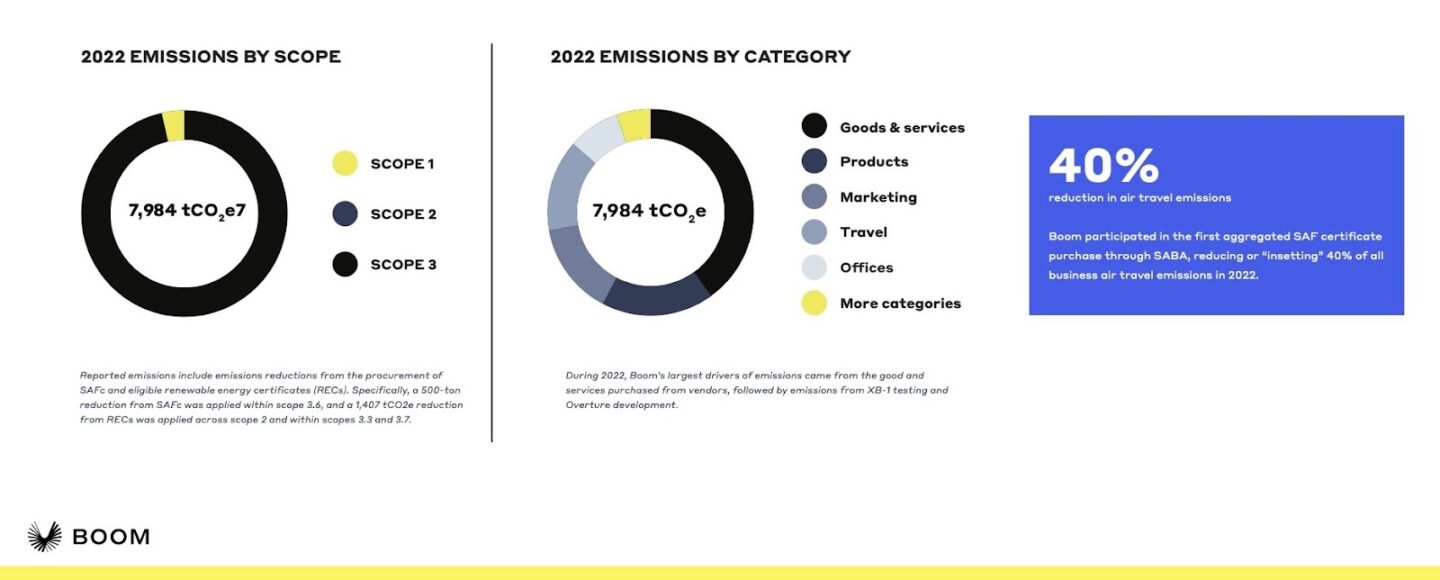 2. Achieved carbon neutrality
Boom achieved carbon neutrality for the second straight year, since beginning carbon emissions accounting in 2021. Beyond initiatives to proactively reduce greenhouse gas emissions, we addressed the residual emissions (7,984 metric tons of CO2) through high-impact, high-quality carbon offset and removal solutions.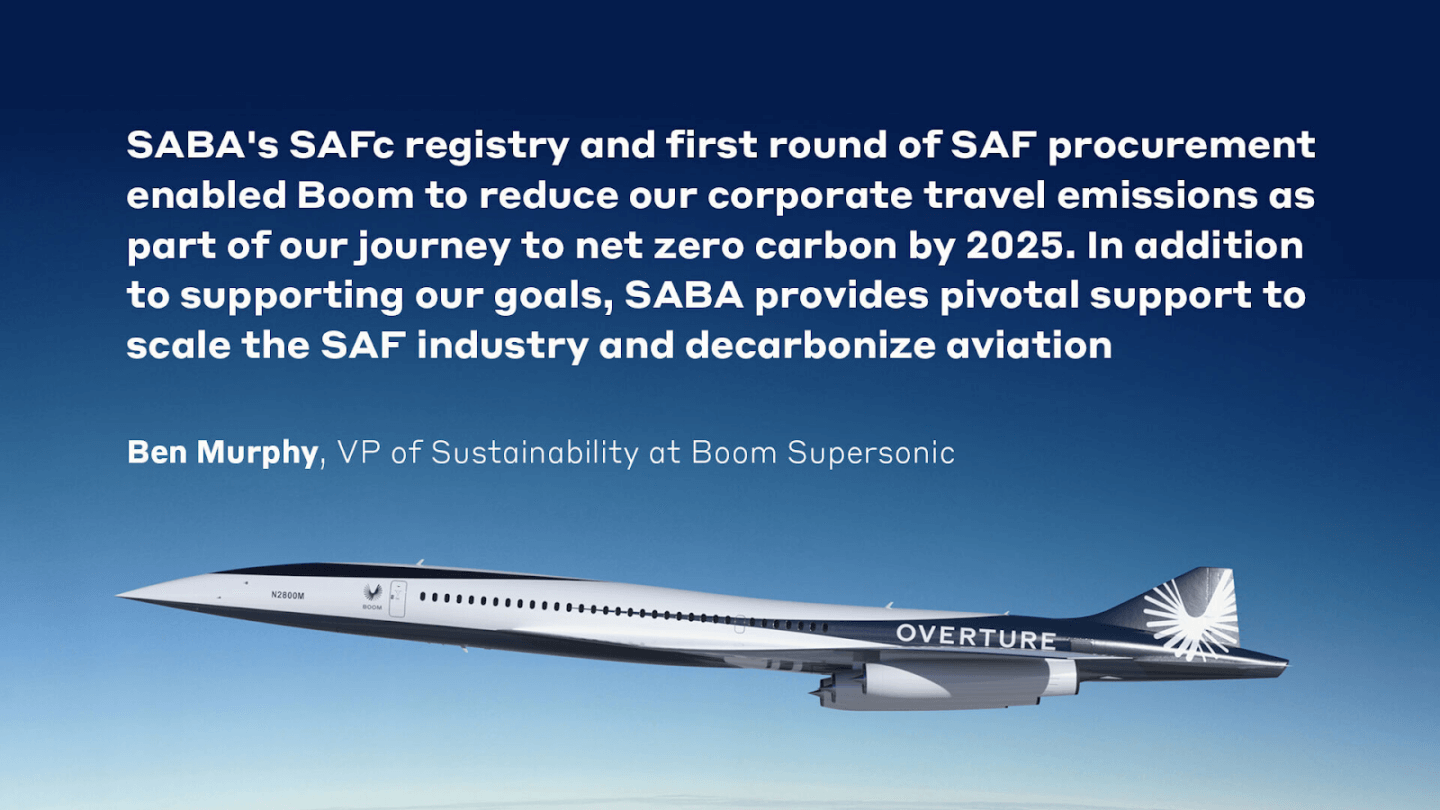 3. Invested to help SAF scale
In 2022, we became part of the first-ever collective procurement of SAF through the Sustainable Aviation Buyers Alliance (SABA). This enables Boom and other companies to reduce our corporate travel emissions while providing critical support to help SAF scale.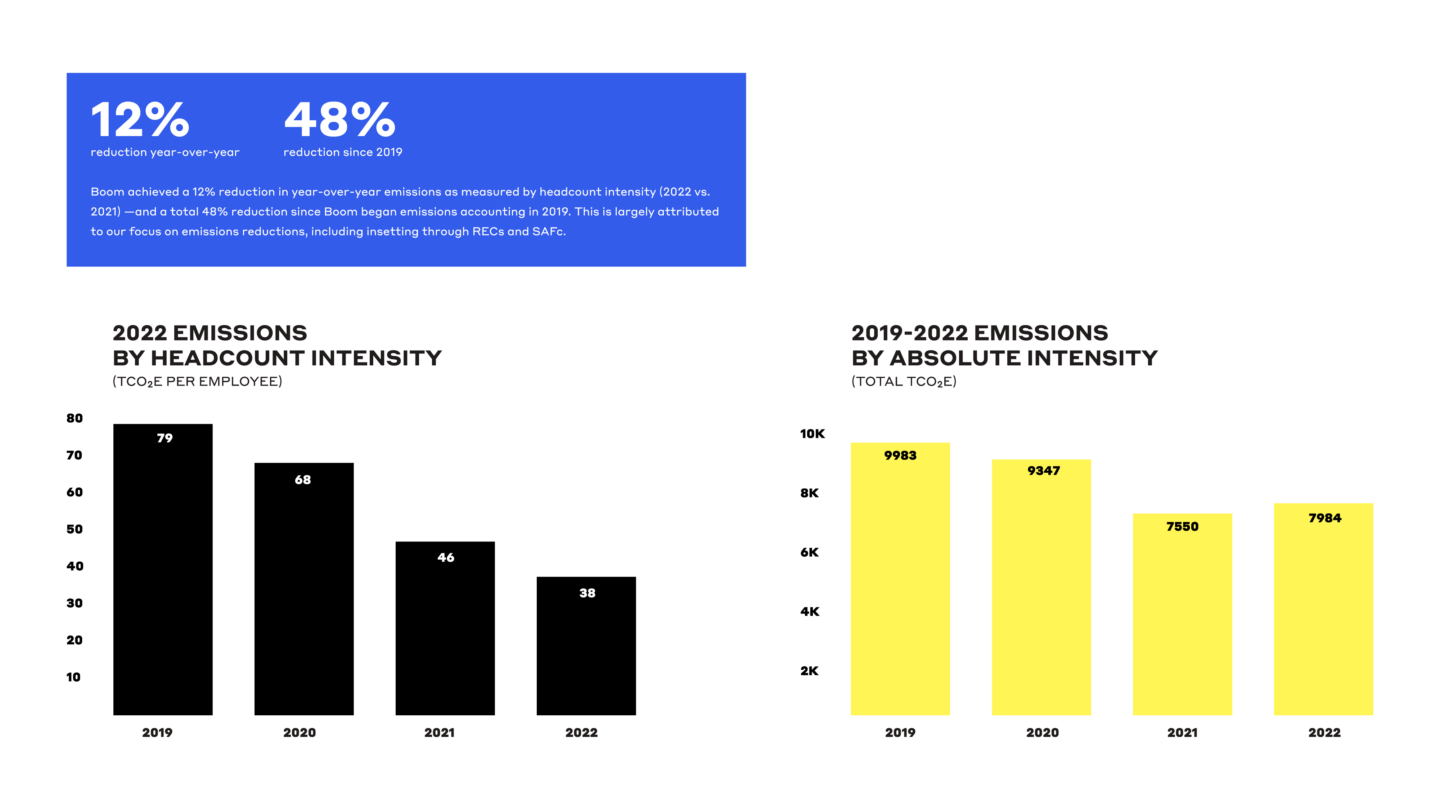 4. Continued year-over-year emission intensity reductions 
We achieved a 12% reduction in year-over-year net greenhouse gas emissions across scopes (2022 vs. 2021), as measured by headcount intensity—a total 48% reduction since Boom began emissions accounting in 2019. This is largely attributed to our focus on emissions reductions, including insetting through Renewable Energy Certificates (RECs) and SAF certificates.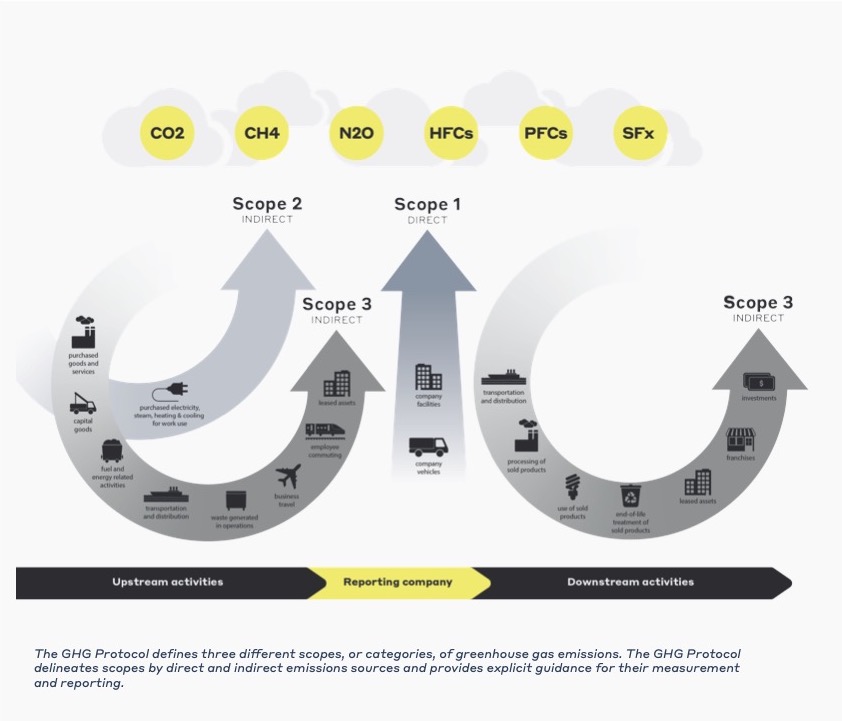 5. Committed to a science-based target
The Science-Based Targets Initiative approved Boom's near-term, small and medium enterprise science-based emissions reduction target. We've committed to reducing scope 1 and scope 2 greenhouse gas emissions 42% by 2030 from a 2021 base year, and to measure and reduce our scope 3 emissions—and plan to far exceed this commitment.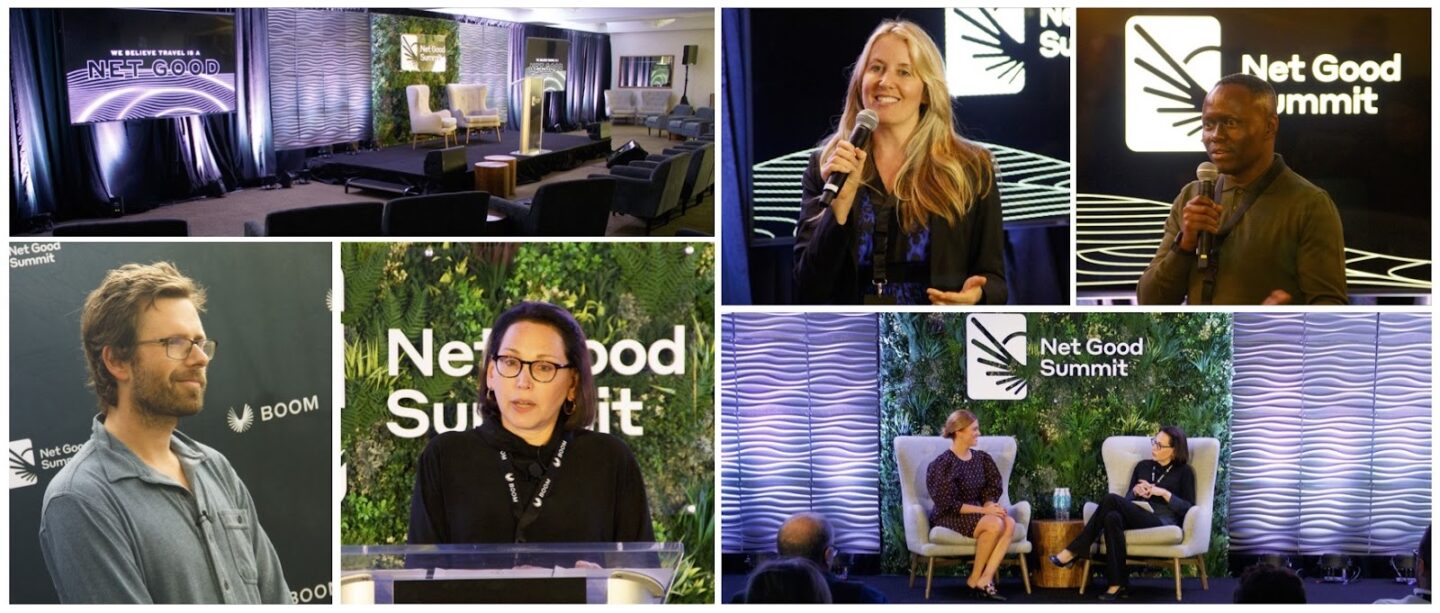 6. Hosted our second annual Net Good Summit
We hosted the second annual Net Good Summit in October 2022, allying industry leaders, sustainability experts, and thought leaders  from leading organizations across the global travel spectrum to bridge perspectives and align efforts around the promising innovations, ideas, and initiatives that will shape the future of sustainable travel. We're looking forward to the return of the Net Good Summit in 2024.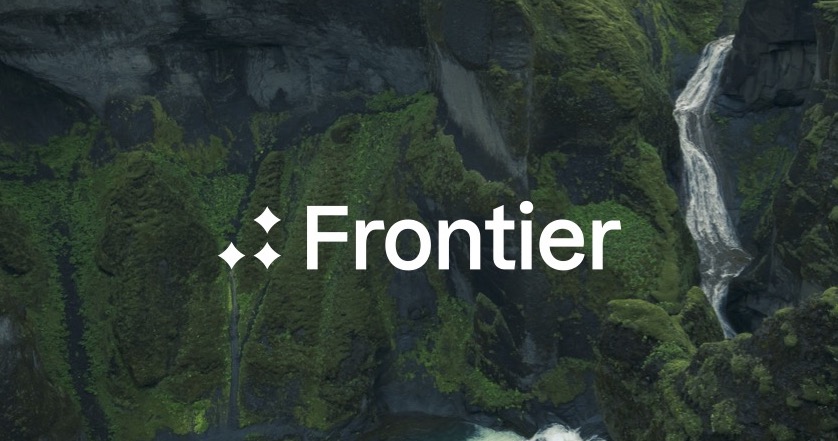 7. Further commitment to carbon removal
Boom announced an eight-year commitment to buy carbon removal through Frontier, an advance market commitment focused on accelerating permanent carbon removal technologies that will store carbon for over 1,000 years. Frontier's founders are Stripe, Alphabet, Shopify, Meta, and McKinsey Sustainability.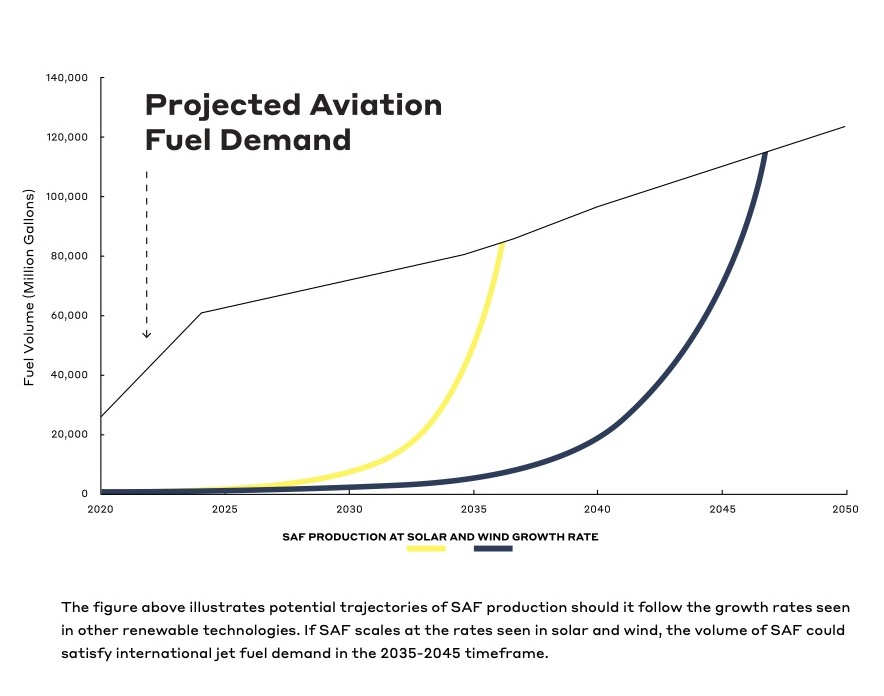 8. Published data on SAF scaling opportunity
The aviation industry has set a goal of net zero carbon by 2050, and scaling SAF production will be integral to realizing truly sustainable aviation. As part of our role within that ecosystem, we published the white paper, "Scaling Sustainable Aviation Fuel Production," in mid-2022, providing insight into what actions are required to achieve rapid growth of SAF.
Authored by Boom Sustainability and Regulatory Specialist Dr. Akshay Ashok and myself, the 2022 report examined patterns across other renewable energy industries. We identified key drivers that contributed to the exponential growth of those sectors and applied those proven trajectories to the SAF industry. Our conclusion was that a rapid scaling of SAF production to fully satisfy demand is possible in the 2035-2040 timeframe by aligning public and private initiatives.
Boom's full 2022 sustainability report
These and many more insights are included in our full 2022 sustainability report. Download the report here.
Ben Murphy is Vice President of Sustainability for Boom Supersonic, where he oversees net zero carbon strategy, develops sustainability partnerships, and represents Boom on the International Civil Aviation Organization Committee on Aviation Environmental Protection (ICAO/CAEP).