In December 2022, Boom announced the development of the Symphony propulsion system designed and optimized for Boom's Overture supersonic airliner. The bespoke engine will deliver 25% more time on wing and provide 10% operating cost savings to airline customers. Boom has teamed with three industry leaders to develop Symphony including Florida Turbine Technologies (FTT) for engine design and initial production, GE Additive for additive technology design consulting, and StandardAero for maintenance. Continue reading to learn more about the latest Symphony program milestone: the addition of Scott Powell, Senior Vice President of Symphony.
From a young age, Scott Powell knew he wanted to go fast. As a kid, it was racing motocross. That paved the way for 38 years working on engine development programs at Boeing. Now, Powell is ready to go supersonic, joining Boom as Senior Vice President of Symphony, the propulsion system for Overture.
"We've made significant design progress on Symphony," said Blake Scholl, founder and CEO of Boom. "Adding Scott's leadership and experience overseeing certifications for a wide range of civil and military propulsion systems only further strengthens our path forward with Symphony. We're thrilled to have him onboard."
In this role, Powell will be responsible for leading the development, industrialization, certification, and integration of Symphony. Powell brings nearly four decades of propulsion leadership and expertise in propulsion program management, mitigating and developing solutions for complex program risks, and leading large product organizations and integrated product teams. He has extensive experience working with top tier suppliers and engine manufacturers, and is an expert in certifications for a wide range of civil and military propulsion systems. 
---
"I'm inspired by the considerable progress already achieved with Symphony, and I look forward to working with the team on the propulsion system that will power the future of sustainable supersonic travel."
Scott Powell SVP, Symphony
---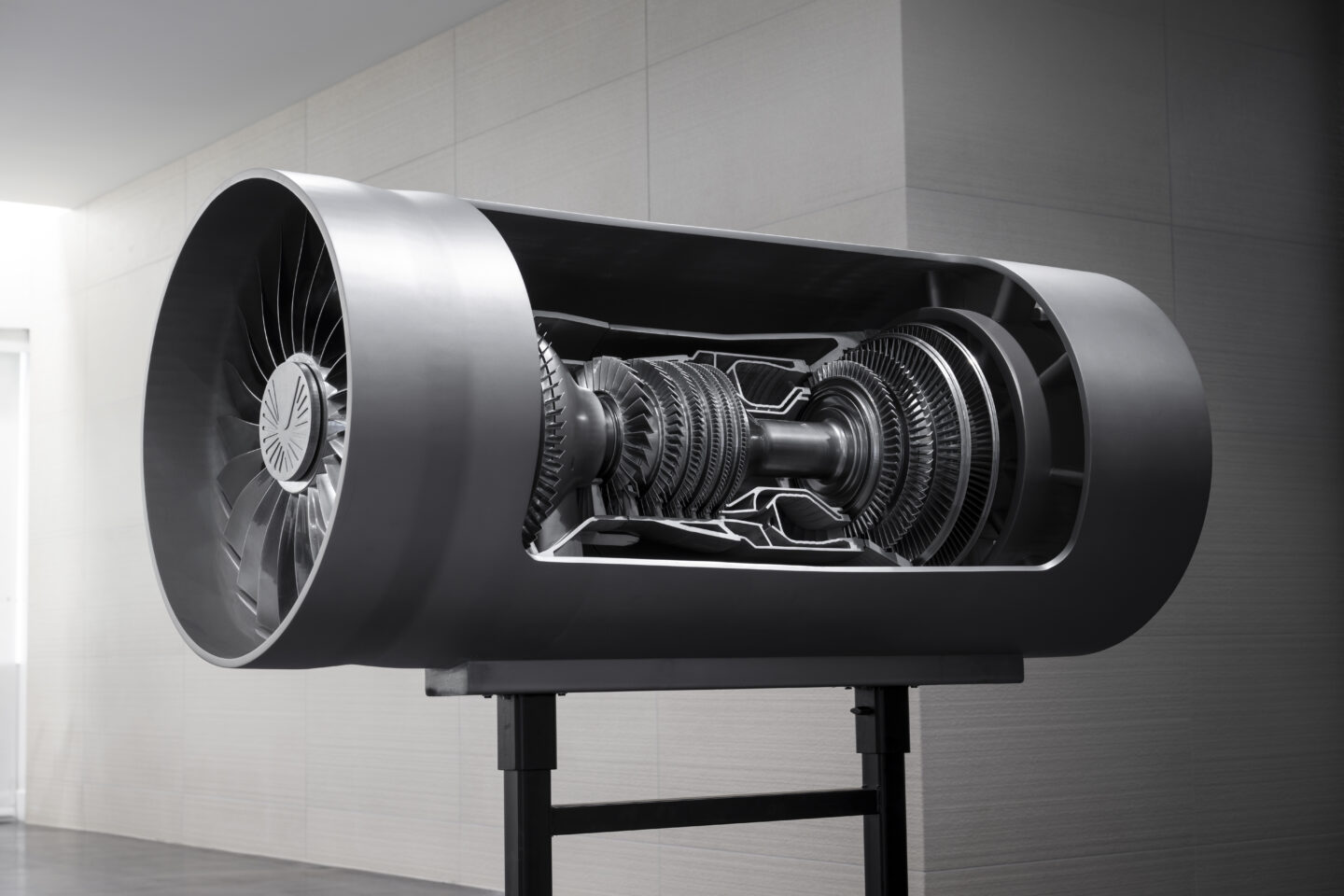 ---
We sat down with Powell to learn more about his background, why Boom, and the opportunity and excitement around the Symphony program.
What inspired you to pursue a career in aerospace, and propulsion specifically?
When I graduated from Texas Tech, I wanted to work on "secret" airplanes and as fortune would have it, I started on the B2 stealth bomber. As for why propulsion, I always loved working in what I would consider the more complex engineering disciplines. Jet engines fit that desire well.
Why Boom and Symphony?
Boom is the perfect fit for a nearly 40-year career in propulsion and the opportunity to make a significant mark in aviation history. To be able to develop a new engine under the Symphony name is truly an aviation statement. Combined with a work force that moves fast but with safety at the forefront, there's an ability to bring a game-changing capability to the public.
Tell us more about the opportunity you see with Symphony?
Boom understands the significant upside that can be achieved through an engine specifically customized for Overture. I see an awesome opportunity to challenge the industry norm of the big three and be a true disrupter.
What's unique about designing a supersonic engine for commercial use?
From a propulsion point of view, it's the inlet performance, e.g. slowing the supersonic air stream to subsonic speeds at the fan face in a very efficient way, and nozzle performance to extract the optimal engine performance. And then add the much higher altitude Overture will fly and its effect on engine performance.
---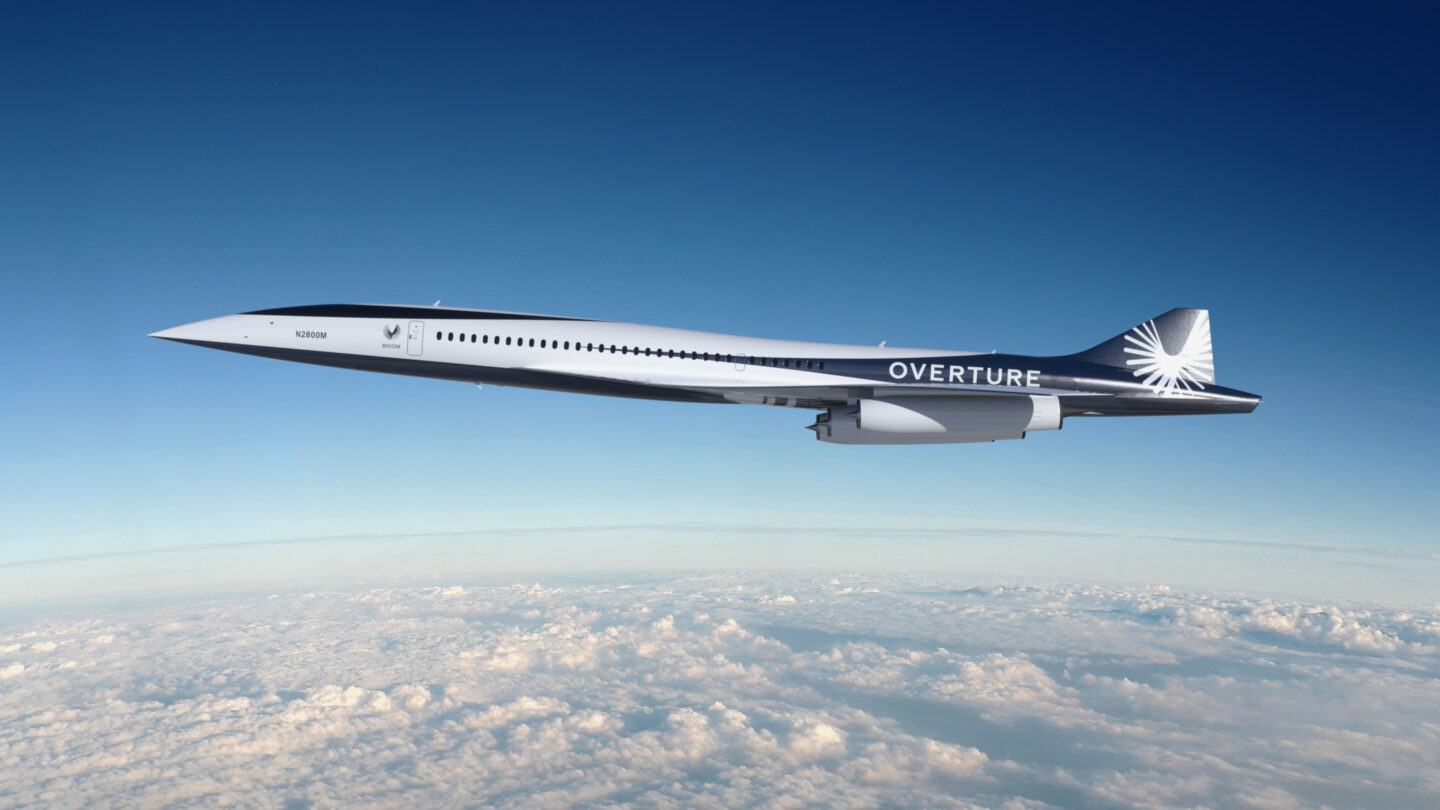 ---
You have an extensive background in propulsion from your years at Boeing – what experiences do you think will you draw on the most in your work on Symphony?
I'll draw upon the extensive experiences gained from my working relationships with industry-leading propulsion system partners and suppliers on a wide range of engine development programs along with the knowledge of the airplane interface challenges.
Greatest lesson you learned from your years on multiple programs at Boeing?
I have to provide three:
Never put profit ahead of safety and engineering integrity.
Issues or challenges do not smell better with time. Bring those challenges up immediately and don't try to solve them by yourself.
Ensure that your team is having fun and they look forward to coming in each and every day.
Early priorities at Boom?
I plan to absorb all the new Boom information as quickly as I can. Then, understand the Boom program schedule and milestones to achieve EIS. And of course, meet all the Overture team and understand their needs of Symphony and Symphony needs of Overture.
With all the time you have spent around aviation, have you ever gotten to fly supersonic?
No, unfortunately I have not flown supersonic, however my closest connection is developing the propulsion systems for supersonic planes: the YF-22 and JSF.
When you're not working on engines, what are you doing? Passions and hobbies?
My passion has always been speed. I started out young racing motocross then as they say "with age comes a cage" so off to car racing. Today, it's taking my car to the track or autocrossing, watching Formula 1 or road racing, mountain biking, hiking, and skiing.