Welcome to Up to Speed, a monthly recap of news from Boom Supersonic. This September, Boom celebrated the Overture Superfactory "topping out", continued ground testing for XB-1 in Mojave, and launched the Defense Advisory Group, an independent council of top military and defense experts. We also profiled Nathan Forbes, Boom's Vice President of Defense Programs, who leads the Defense Advisory Group. Keep reading to see our September updates.
Overture Superfactory Progress: Topping Out Milestone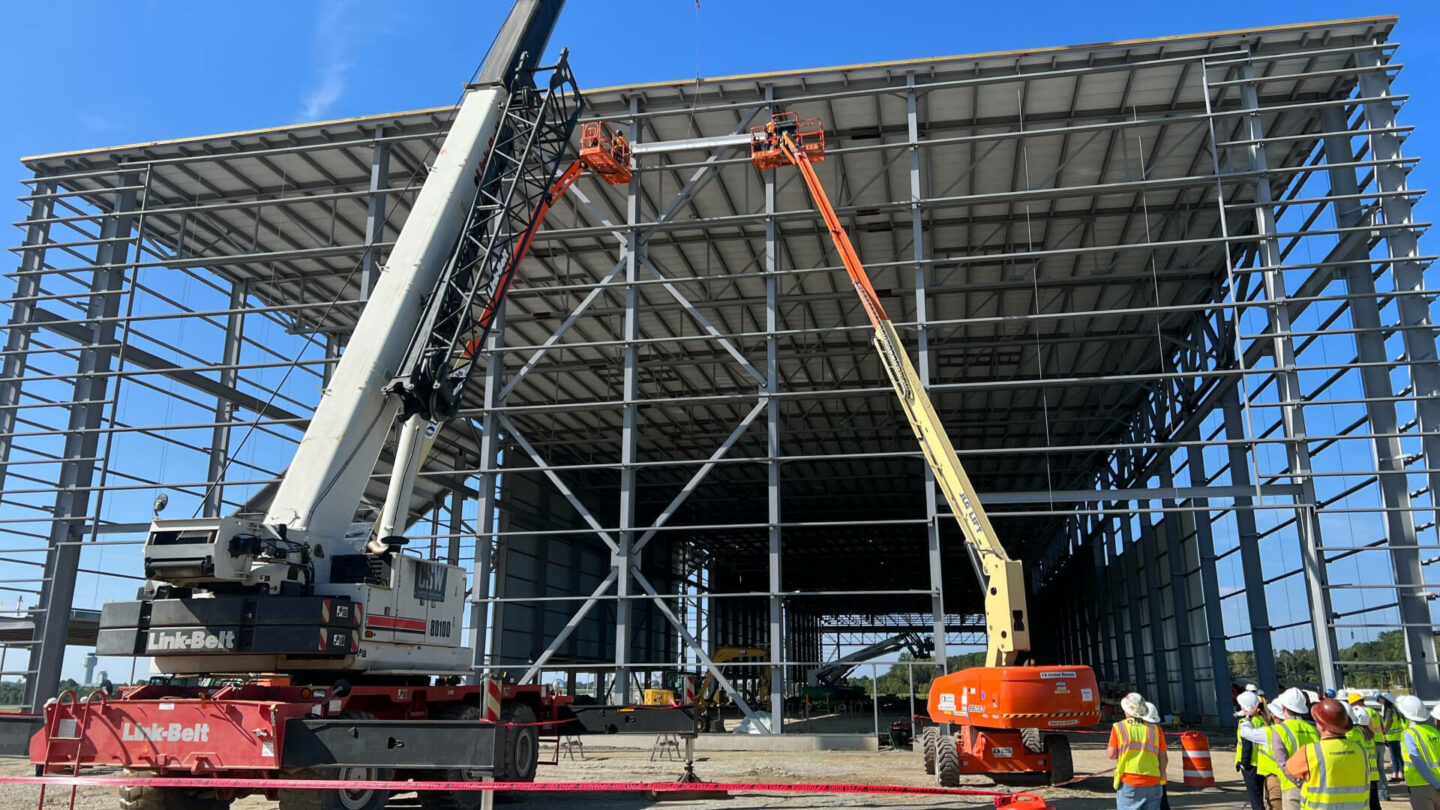 In 2022, Boom announced the Piedmont Triad International Airport in North Carolina as the home to the Overture Superfactory, the final assembly line for Overture. One year later in January 2023, construction began on the site.
This month, the Overture Superfactory reached another milestone with "topping out" – where the final structural beam was raised into place, completing the building's frame. Boom recently finished the decking on top of the structure and has begun installing the metal side panels which make up the walls. The pouring of concrete flooring slabs was also started in recent weeks. With a significant portion of the exterior building constructed, the Overture Superfactory continues to take shape and remains on track for completion in 2024. See the progress that has taken place at the Superfactory on our live blog here.
XB-1 Taxi Testing Speeds Up
Preparations for the first flight of Boom's technology demonstrator aircraft, XB-1, continue at the Mojave Air & Space Port. In September, the team performed a medium speed taxi test that hit 89 knots (102 mph). This builds on the last successful taxi test in August, which hit 60 knots (69 mph).
XB-1 continues to progress through key milestones including receiving an experimental airworthiness certificate from the Federal Aviation Administration (FAA) and other key documentation needed to conduct flight testing in Mojave.
Boom Launches Defense Advisory Group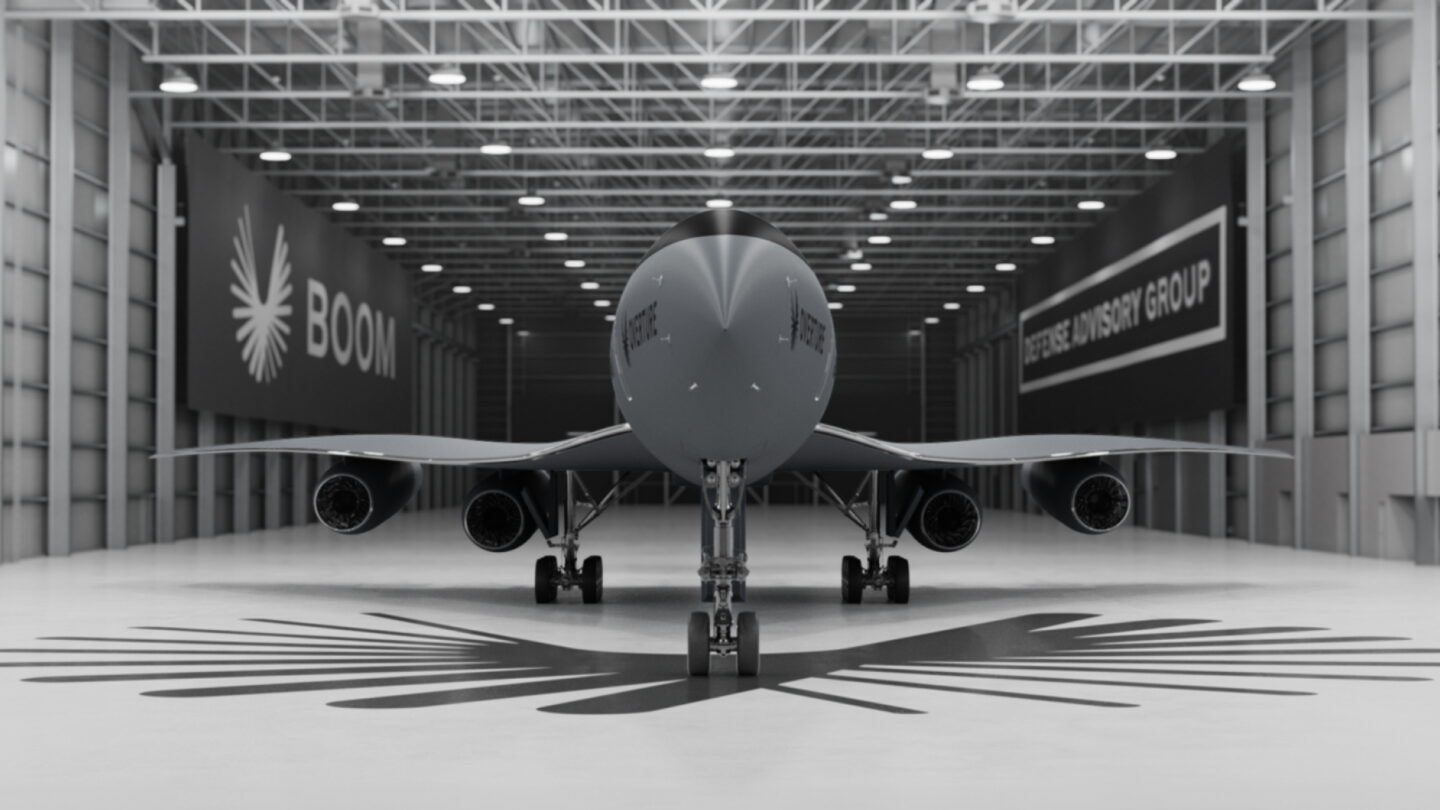 Earlier this month, Boom announced the Defense Advisory Group, an independent council of top military and defense experts. The founding members bring valuable military experience and defense expertise to the development of defense variants of Overture.
"The experienced leaders joining the Defense Advisory Group will guide us in optimizing our aircraft for government customers," said Kathy Savitt, president of Boom Supersonic. "We know that we can deliver a valuable product to the Department of Defense with a specialized variant of Overture."
Continuing Boom's progress in the defense market and building upon Boom's collaboration with leading global aerospace and defense technology company Northrop Grumman, the Defense Advisory Group will identify the most valuable and critical use cases for supersonic transport. Read more here.
Q&A with Nathan Forbes, Boom's Vice President of Defense Programs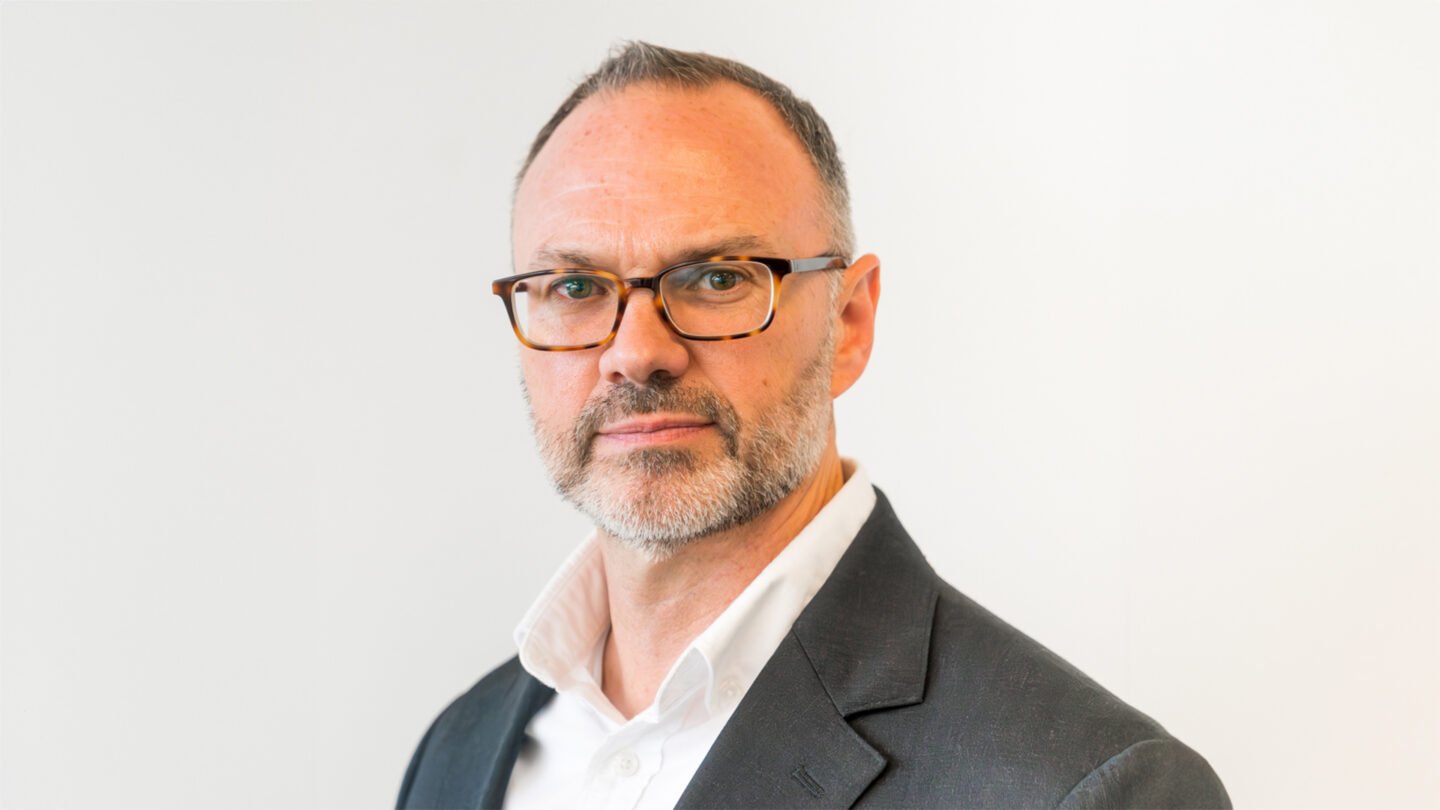 Overture will speed up air travel for millions of passengers worldwide. Alongside a robust market in the civil arena, the Overture platform is well suited to serve the defense needs of the U.S. government and its allies. Overture's unique combination of speed and payload uniquely positions the aircraft to serve missions that include executive airlift, rapid mobility airlift for personnel and cargo, and aeromedical evacuation. As Vice President of Defense Programs, Nathan Forbes leads business development strategy and military engagement for national security applications of Overture, the world's fastest airliner.
"It's truly exciting to be supporting the development of an aircraft that is delivering technology that can offer significant benefits to both civilian and military communities."
Read more about his background, long-standing passion for aviation, and the initiatives he's focusing on at Boom here.