At Boom, we've always believed that faster flight time is about more than convenience or speed. It's about removing the barriers to experiencing the planet and creating greater access to people, places, and even technology.
Accessibility sits at the cornerstone of our mission, and it's why we share such an intimate inside look into our journey to supersonic flight.
To kick off this new year, we're proud to share unprecedented access to all build progress of XB-1, our supersonic demonstrator. 'Meet XB-1' is a fully immersive digital experience that invites you to interact with every inch of the aircraft, from tip to tail. Explore elements of supersonic design, photos of assembly progress, and the complete story of the road to flight.
This supersonic demonstrator has continuously served to prove key technology for safe, efficient, and sustainable supersonic flight. In this way, XB-1 has become a driving force in bringing supersonic travel back to the world. Learnings from this aircraft are applied to the development of Overture, Boom's supersonic airliner. We're excited to now show you exactly how.
Here's what you can expect from the 'Meet XB-1' digital experience:
From pilot training and flights in the simulator to mission success events like the bonding of XB-1's cockpit, find photo essays of the most current progress in the hangar.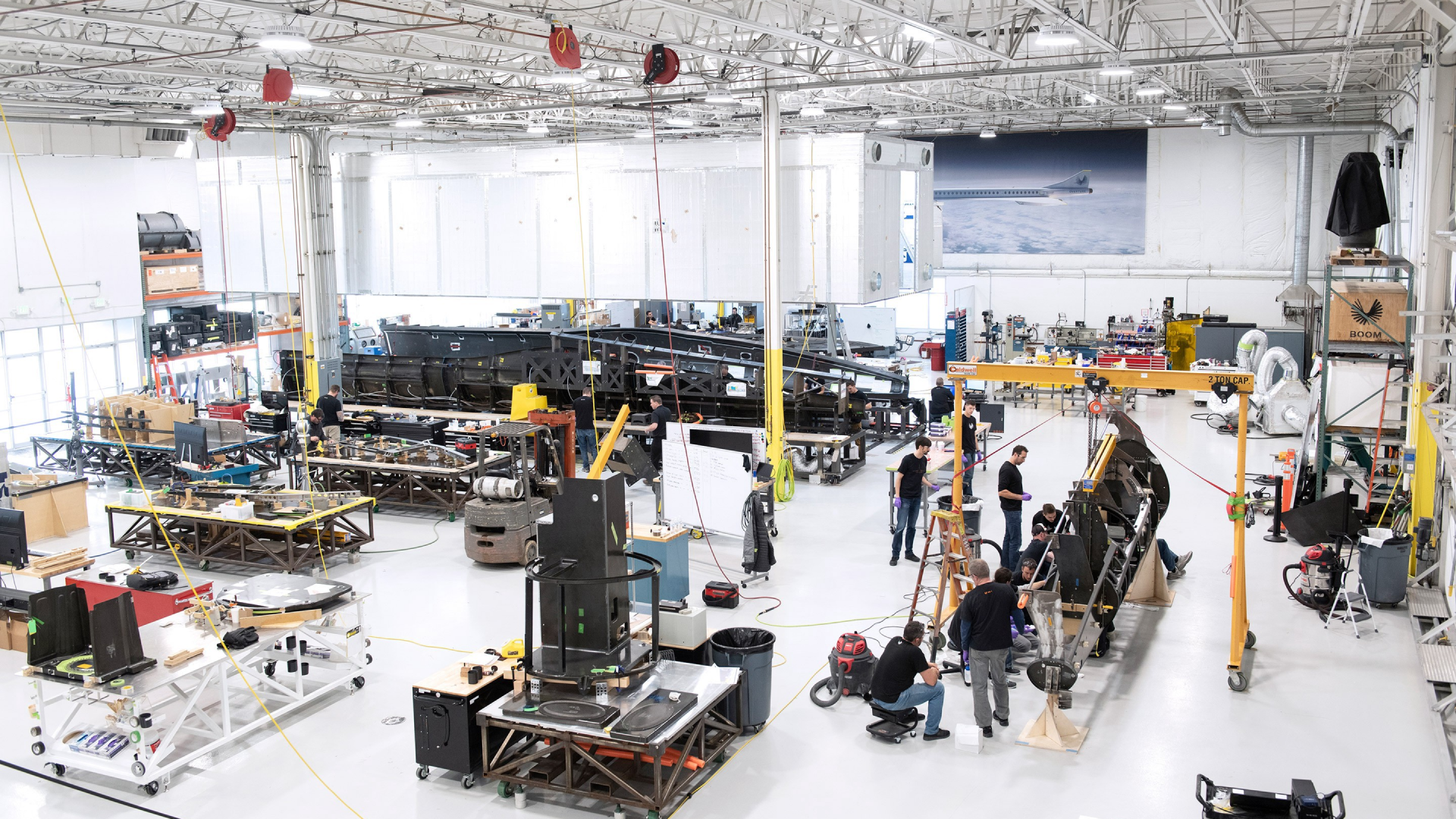 Complete with a full tour of the hangar and status updates for the build of every component, 'Meet XB-1' delivers a transparent view of every milestone on the road to first flight.
Learn about the principles of design and assembly the Boom team prioritizes most. From the 3,488 unique parts down to the 15,129 individual screws, get a fully interactive view from tip to tail.