Author: Jim Vinoski – Forbes
Forbes Article
[Author's note: or rather, they were really cooking, until we all decided a lengthy stay-cation was in order. Right now their hangar is mostly closed, though Boom's Stratasys 3-D printers are busy producing face shield headbands for Denver-area hospitals, as part of Make4Covid, a grassroots effort to use printers at homes and businesses across Colorado to make needed medical PPE. However, here's an update on how they'd progressed before the earth stood still.]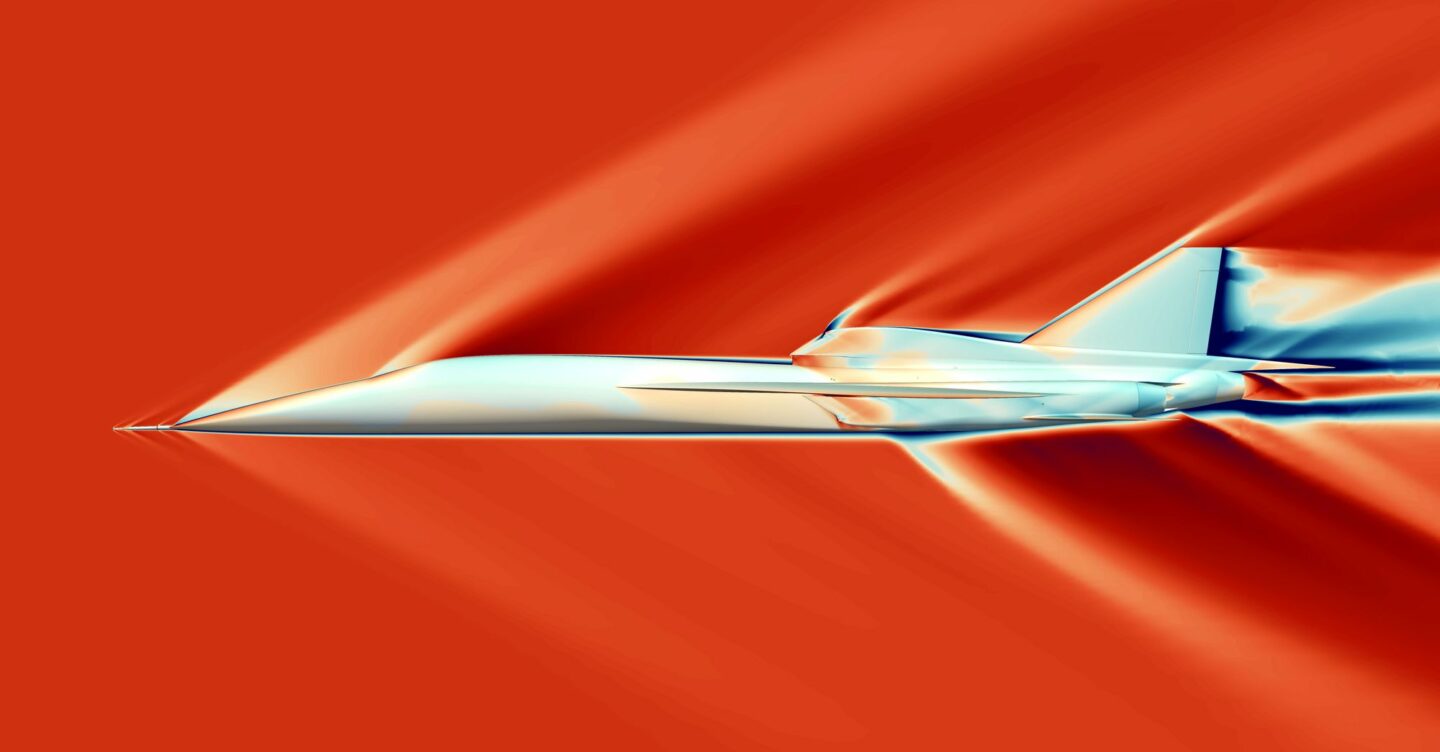 The company (legally Boom Technology, Inc.) was founded six years ago with the vision, "Make the Planet more accessible." Their way of doing that is by bringing back what Concorde gave us in the late twentieth century, supersonic passenger jets – but with twenty-first century materials, technology and experiences. Boom has raised more than $150 million over two funding rounds so far, so investors are clearly excited. "Airlines are excited too," said Boom's founder and CEO, Blake Scholl. "We have 30 pre-orders for our Overture airliner, worth about $6 billion." Those customers include Japan Airlines and the Virgin Group.
Right now, Boom is nearing completion of their XB-1 1:3 scale prototype. "I feel like a kid in a candy factory," said Scholl. "I'm an Internet guy by training, and an airplane guy by passion. People underestimate what you can do if you're committed and passionate."
Scholl has now added about 140 other passionate people to his team, and they're in the thick of actually putting XB-1 together.
"The wings are nearly done," Scholl explained. "We just got done putting the landing bay into the fuselage, and we closed the fuselage shortly after."
The whole point of XB-1 is as a learning and testing vehicle on the road to the end game, the full-size Overture supersonic airliner."We'll be learning all kinds of things along the way. We'll test our materials and our propulsion flow path. We'll learn more about adapting a subsonic engine for supersonic flight. We'll test new technologies like our pilot's virtual sight line through the nose of the plane. And along the way we'll continue building our company and our culture."
Beginning with a demonstrator aircraft allows in-process changes by design. "We've already tweaked things to make the airplane super-efficient at high speeds, but also stable at low speeds like during take-off and landing," Scholl said. "We continue to refine things so we have tight tolerances at the high temperatures we'll see in supersonic flight."
Modern technology gives Boom advantages over the designers and builders of Concorde in a couple of ways. "Materials are one of the single most important advantages," said Scholl. "Carbon fiber, for example – it handles high temperatures and complex shapes. They knew in Concorde's days that they could be far more aerodynamic with those shapes, but they were stuck with aluminum – and it was cost-prohibitive to optimize the shape back then."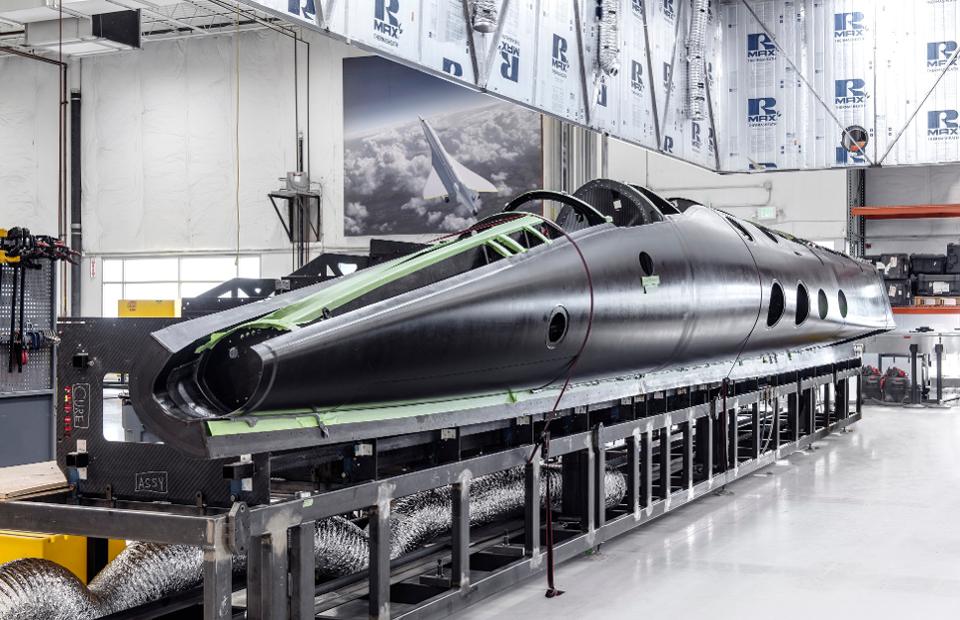 Computer technology is the second big advantage. "Modern software and simulations open up a whole new world for design," Scholl pointed out. "Before, you'd do all your design iterations in the wind tunnel, which is really time-consuming and expensive. For Concorde, they did about a dozen. With computer simulation, you can load up an iteration and run it overnight. We've already done hundreds. That allows us for much greater optimization, so we have less fuel use and lower emissions, for example."
Interestingly, the aircraft itself is fairly conservative when it comes to computer technology. "For flight, we're relatively conventional – mostly fly-by-wire," Scholl said. "That gives us a big advantage in safety, plus a training advantage with pilots who will be coming to us from other aircraft flown that way. That being said, we'll also make use of computers on board, in contrast to Concorde, which had no computer."
Boom continues to build its team as it approaches the first flight of XB-1 later this year. They've recently added Ryan Scott, formerly of Embraer, as SVP of Global Sales. Ray Johnson, Lockheed's former SVP and CTO, has joined the company's Advisory Board. "We continue to attract the best and brightest," said Scholl.
Of course, all the activity is aimed at the long-term goal of launching the company's flagship airliner, Overture.
"Travel is a fundamentally great thing," Scholl explained. "Think of taking your kids to Tokyo or Mumbai instead of having them learn about them in a book. We want to make that kind of flight accessible, and to break down barriers."
The objectives for Overture are a speed of up to Mach 2.2, and fares comparable to existing business class offerings. Boom is currently projecting flight testing for Overture in the mid-2020s.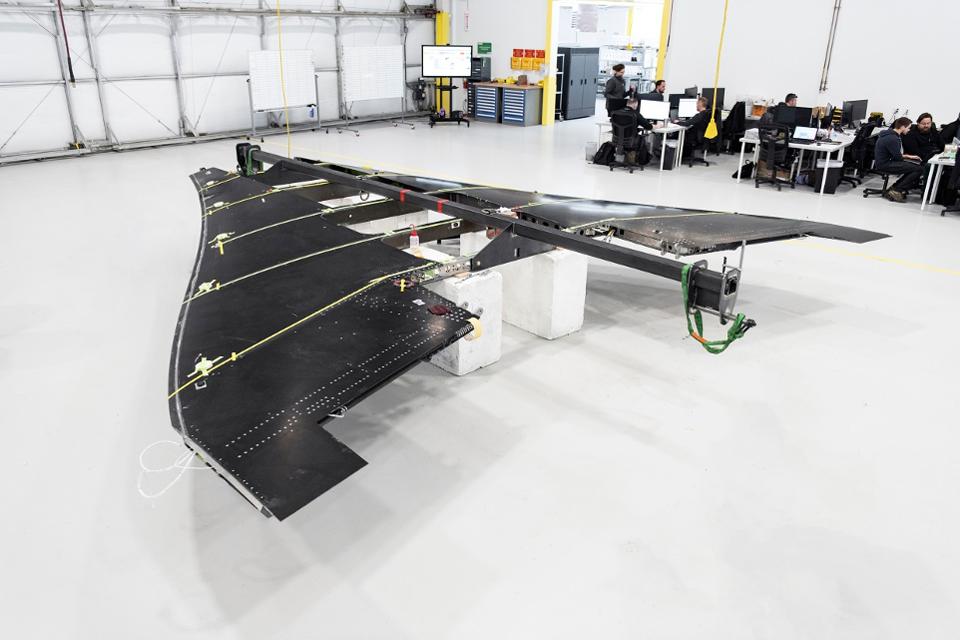 An element of all flight under scrutiny now, and one that Boom certainly foresees being a concern with their supersonic objectives, is emissions. "We already realize we have to make our aircraft environmentally sensitive," said Scholl. "We've already tested XB-1's engines using low-carbon fuels, and we're designing Overture to accommodate alternative fuels." In late February, Boom announced that the XB-1 test program would be fully carbon-neutral via the use of sustainable aviation fuels and carbon offsetting.
In the meantime, the team is keeping their endgame in mind. "This is something really to look forward to," Scholl said. "It will change what we can do in a day. You can fly transcontinental in a day, or take two full days off a trip to Asia. Imagine what that can do for the time you have for your family. And we're doing it all with conventional technology. It's going to give people far more access to the world – tens of millions of people will have access. We foresee Overture production of between 1,000 and 2,000 airliners.
"We'll bring environmental benefits, even while we're beating subsonic travel," Scholl continued. "We'll offer a better passenger experience, and we'll increase airliner profitability. What's not to be excited about?"