"It is easy to invent a flying machine; more difficult to build one; to make it fly is everything." — Otto Lilienthal
Lead weights, sandbags and even human beings — early aircraft manufacturers got creative when it came to testing aircraft wings.
As early as the 1920s, manufacturers conducted wing bend tests to determine the integrity of an aircraft's wings. Those early pioneers and today's aerospace engineers wanted the same answers: a validation of their calculations and confirmation that the wings can withstand the loads they'll experience in-flight.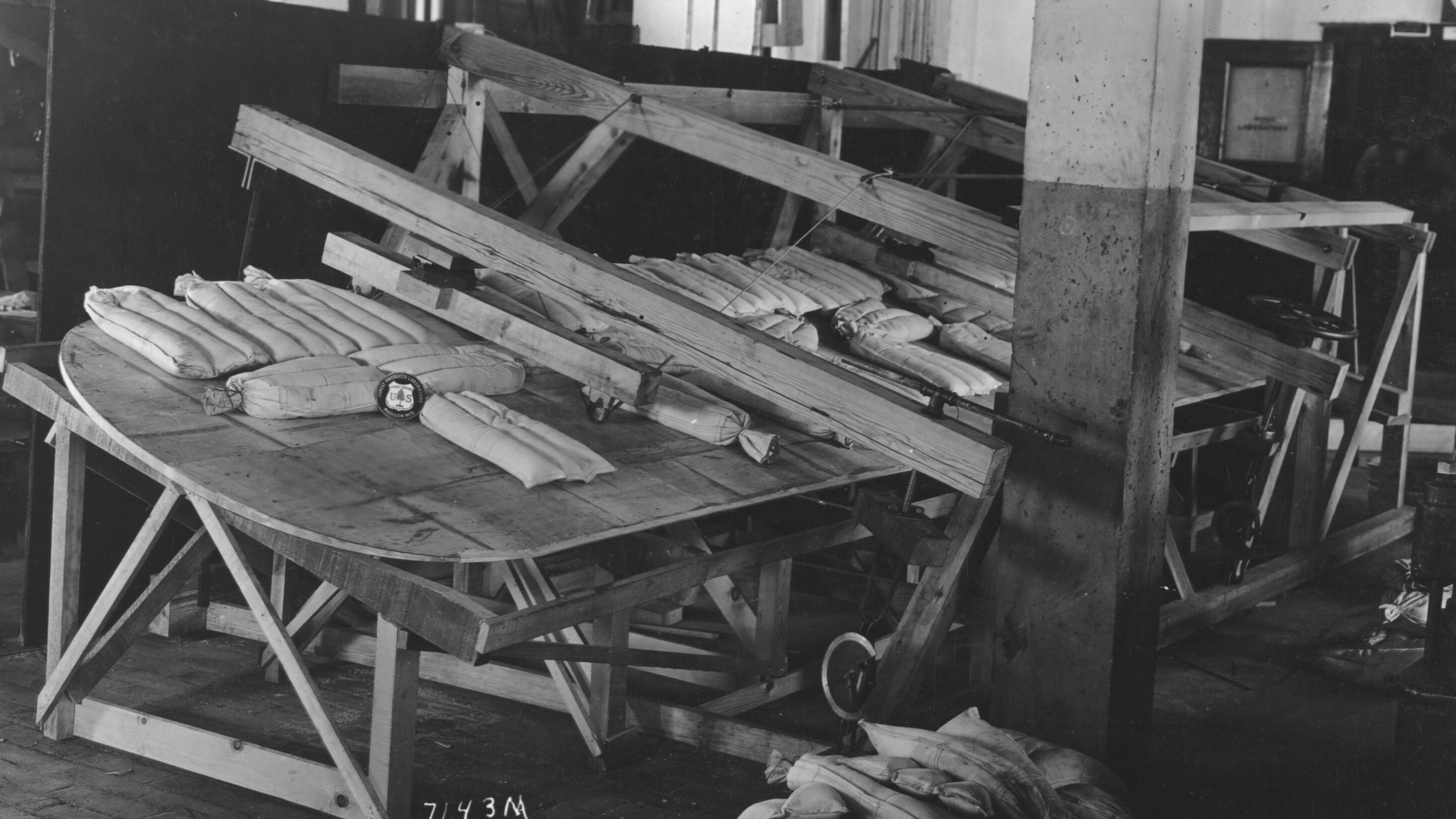 Today, fiber optic sensors, acoustic sensors and string gauges tell engineers almost all they need to know about the strength and durability of wings. But while early aviation pioneers were involved in every aspect of aircraft testing, engineers today might never see those tests in-person.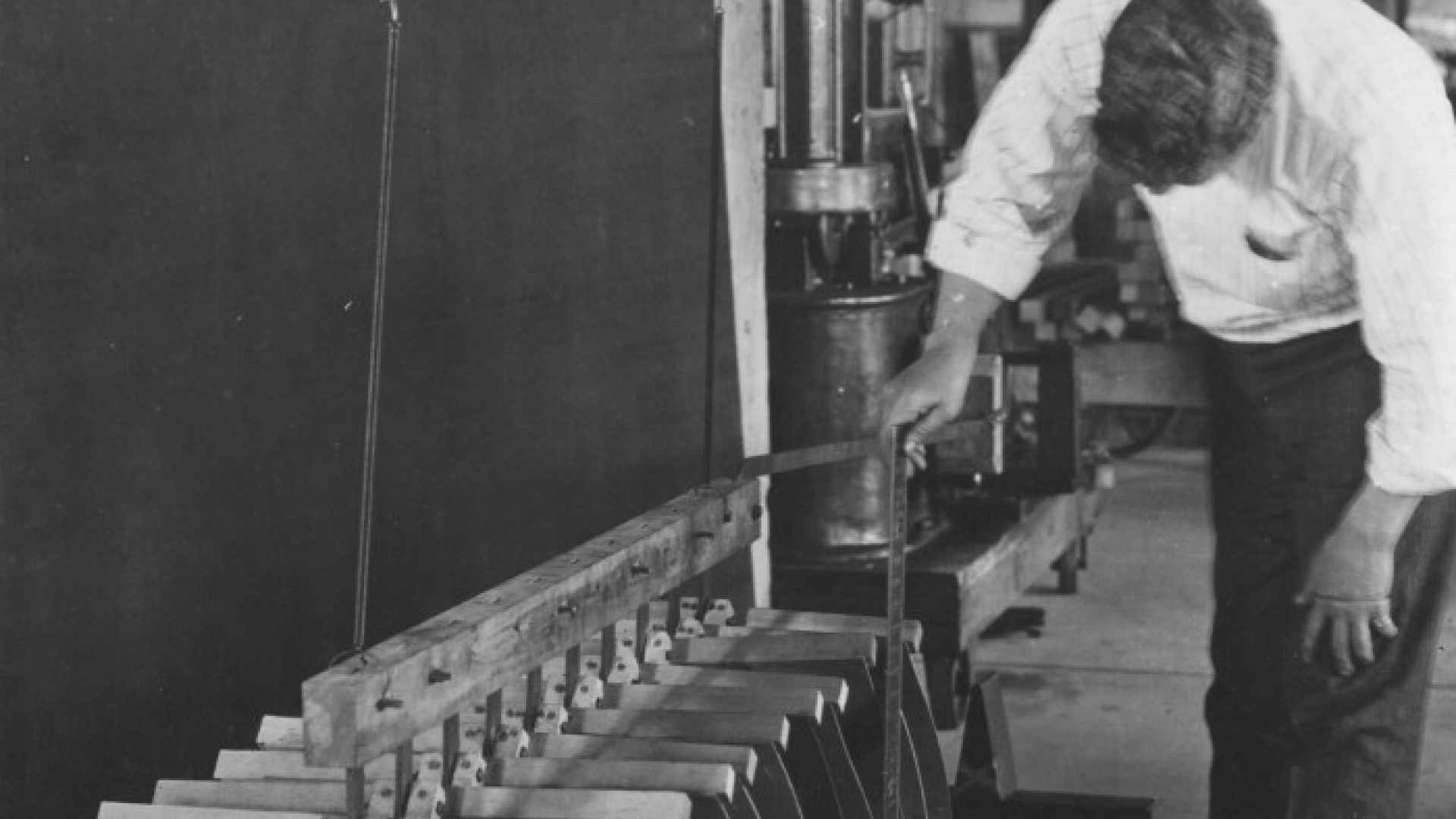 Playing a role in physical aircraft tests, let alone wing bend tests, isn't an opportunity that comes along often for engineers. Major manufacturers might produce a new aircraft every 10 years, so the tests themselves are few and far between. It's rare for engineers to have a chance to be involved with the simultaneous design, manufacturing and testing of new aircraft.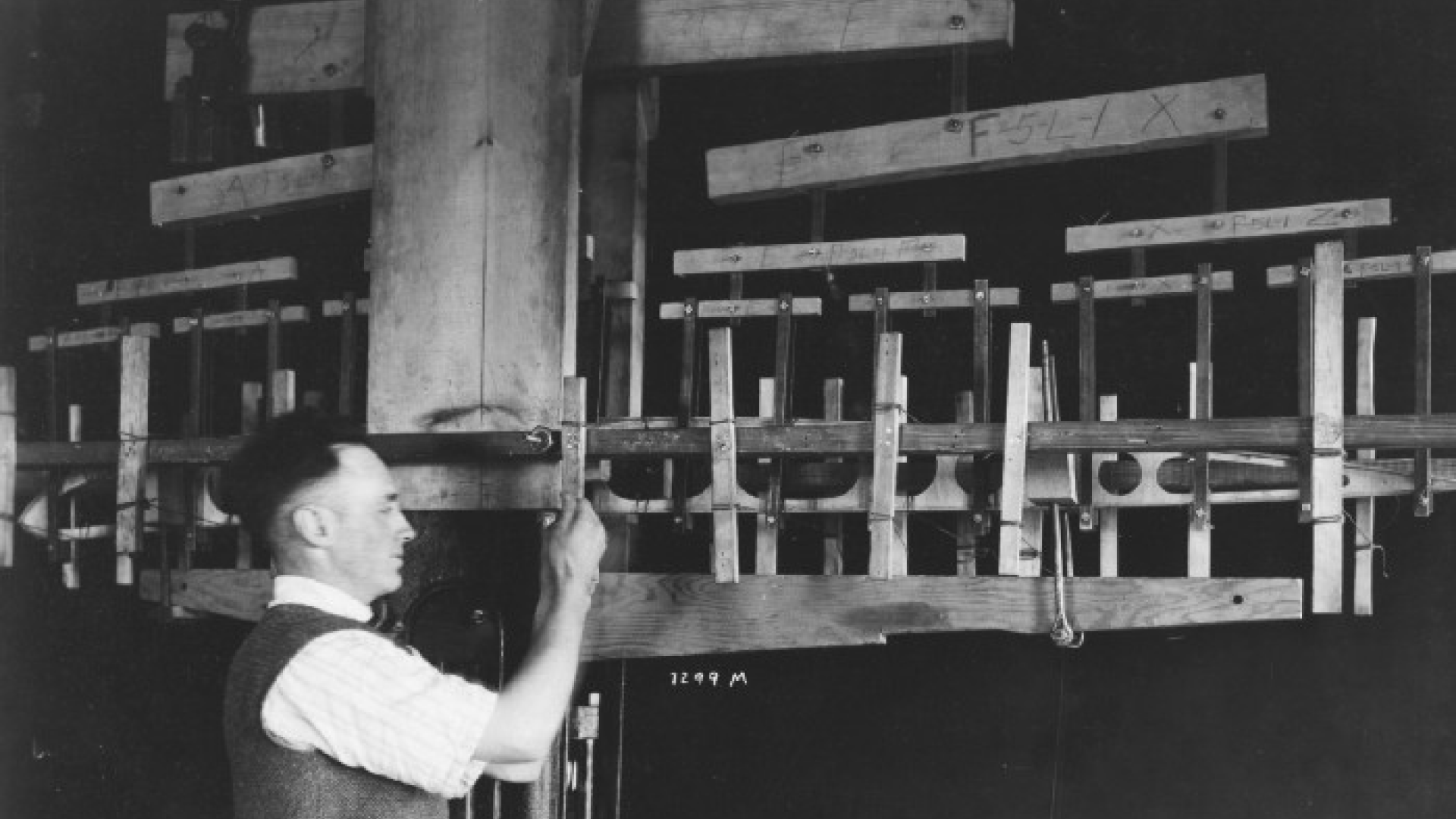 The Boom team recently had one of those rare opportunities: the chance to witness wing bend tests on XB-1, Boom's supersonic demonstrator, up-close and in-person. It was even more meaningful because XB-1 is the only supersonic civilian aircraft/wing in production today. But having a hands-on role in aircraft testing and manufacturing is nothing new for the Boom team. It's just part of a day's work.
Much like early aviation pioneers, Boom team members have the advantage of physical proximity to the aircraft itself. They watch the aircraft come together in the hangar every day.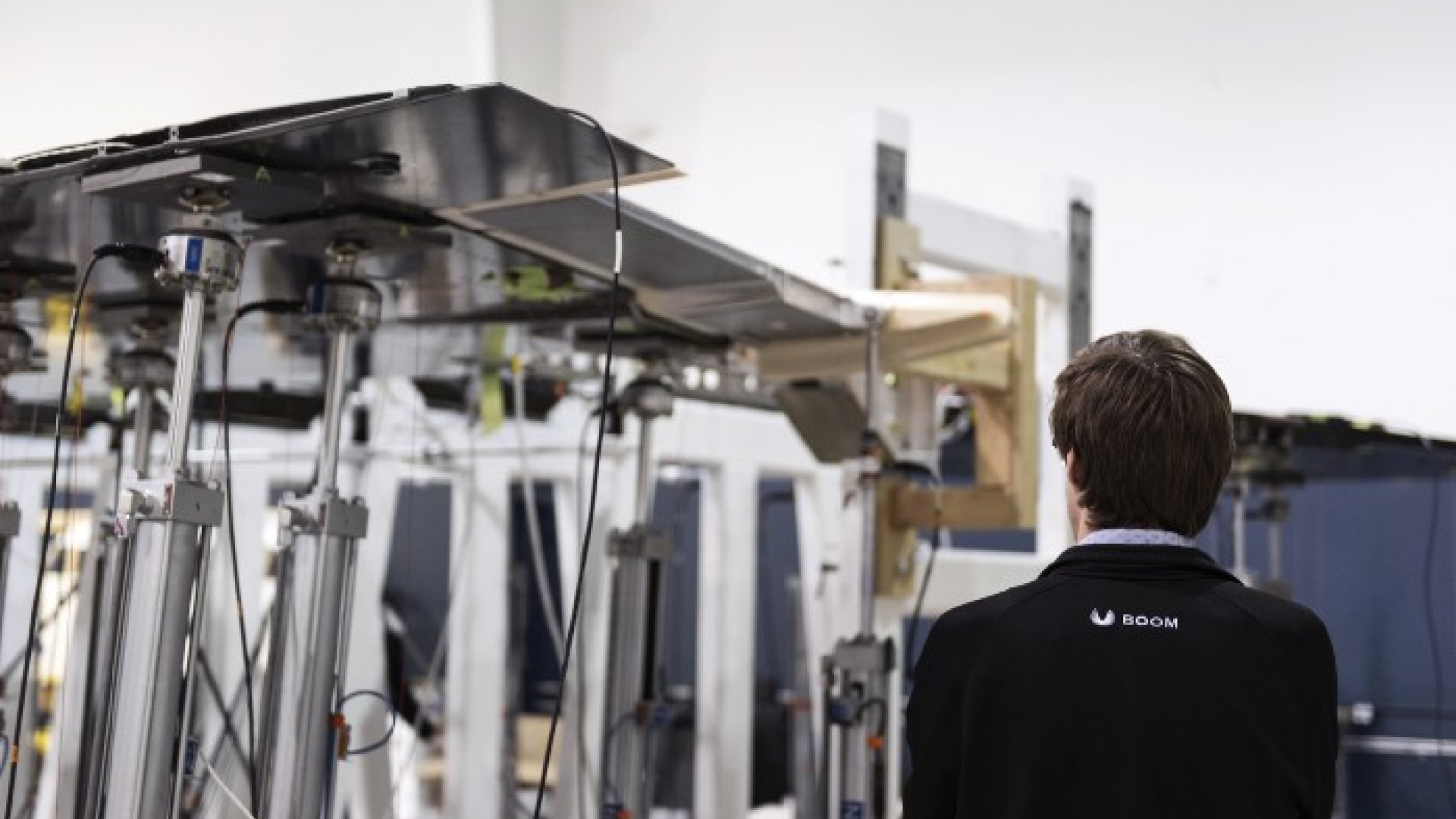 "It's a great feeling knowing that the outcome of many of the tests you perform at Boom are going directly into the decisions made on XB-1," explains Boom Materials and Process Engineer Zeaid Hasan. "Boom's collaborative approach is different from working in larger companies where you rarely have the ability to work on the evaluations while simultaneously building the airplane. For the most part, the build and analysis of aircraft at larger companies are conducted at different sites nationally and sometimes internationally. The engineers are detached from the product and, sometimes, disconnected from the ability to make the best decisions."
Testing wings to the point of destruction is required of commercial aircraft, but not demonstrators such as XB-1. Because only one set of wings was manufactured for XB-1, the team used non-destructive testing methods to test the wings. The purpose of each aircraft drives testing requirements. XB-1 will only see about 50 flights (or the equivalent of 500 hours) and will never carry passengers. By contrast, commercial aircraft can be in service for 20 to 30 years and might undergo up to 75,000 flights carrying thousands of people.
Testing runs like clockwork in the hangar. Boom teams have already built two XB-1 flight simulators, conducted ergonomics and human factors testing, and led myriad tests to ensure that XB-1 is ready for first flight. Leading up to the full-scale wing bend test, Boom conducted more than 100 structural coupon and element tests, including specimen fabrication, preparation, physical testing and data analysis. Engineers evaluated design solutions and manufacturing techniques on smaller scale tests, which were less complicated and costly. These tests followed a building block, or pyramid approach, to reduce the risk on the full-scale wing test.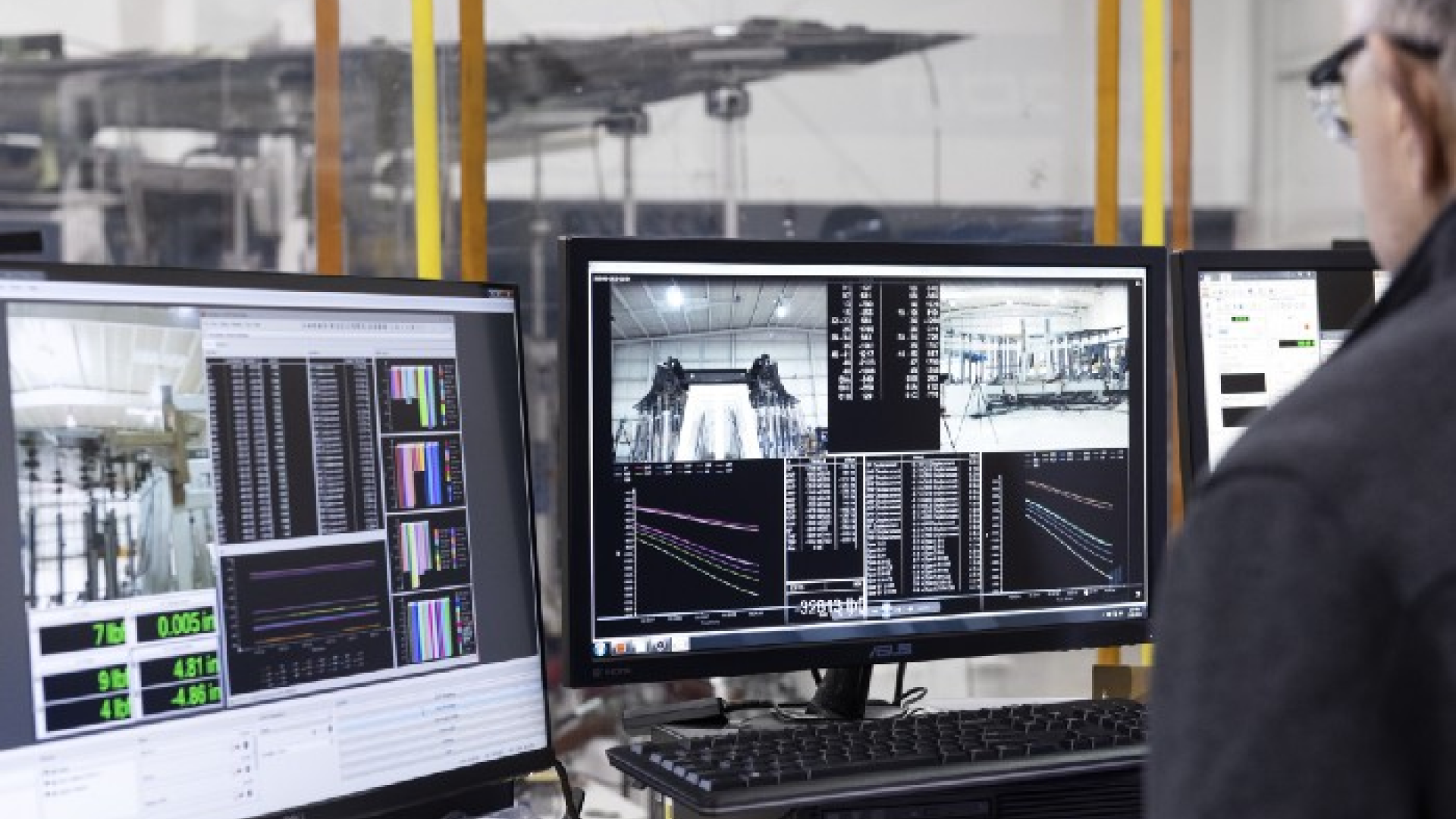 "Boom's smaller structure made it easier to collaborate and communicate with teams," Hasan explains. "Most of our work might be in CAD (computer-aided design), but we can walk over to XB-1 and interact with the structure and ask questions. Our team is personally vested. We're interacting with the aircraft as it's being built, and we're also speaking with the people building it, so we have a holistic viewpoint."
It's not uncommon for wing bend tests to fail outright. Aerospace companies have been known to halt tests in the middle of the process to avoid outright failure — and because the tests offer an early warning sign of trouble ahead. Maybe there's unexpected damage or sensors indicate a concern, which could entail a redesign and subsequent setback to a program.
For Aaron Heitmann, a Boom Technical Fellow, the XB-1 wing bend tests were the culmination of close to a year of testing and preparation. Heitmann, whose experience includes the Boeing 777, 737, 787; Airbus 350; and various military aircraft, recalls his focus during XB-1 wing tests: "Surprises aren't uncommon, despite how many tests you've run to predict your results. Loud pops and startling cracks, let alone pieces of the wing breaking loose, are always on your mind. But the early tests we conducted on XB-1 helped reduce risk, so we mitigated possible issues before they even happened."
"Whether you use sandbags, wind tunnels or new technologies, it's a test for the entire team," concluded Heitmann. "Our work is literally built into the wings."
Testing XB-1 doesn't stop at the wings, however. The Boom team is already engaged in testing the nose landing gear and planning for dozens of additional evaluations. At the same time, test pilots are running simulations in Boom's in-house simulator, gearing up for XB-1's maiden flight over the Mojave Desert in 2021.